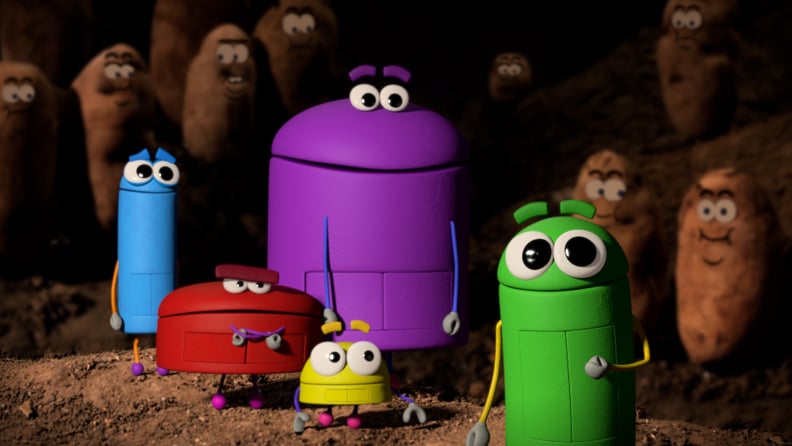 The Everett Collection
The Everett Collection
Ask the StoryBots, an educational show your kids are sure to love, was just acquired by Netflix! According to a press release, the animated series follows a team of colorful creatures who live in the world inside our devices and help answer kids' biggest questions. And we have a feeling our little ones are ready to click play!
Here's more about the show: "Together with Netflix, our goal is to make StoryBots the leading educational entertainment brand for connected kids and families globally," said StoryBots co-founders Evan and Gregg Spiridellis. "We want kids from Argentina to Zambia growing up laughing and learning with StoryBots that feel native to their culture. We see this as a once-in-a-lifetime opportunity to bring something epically good into the world."
Aside from its 17 Emmy nominations, parents will also love this show for its cast of guest stars. So far, Snoop Dogg, Edward Norton, Whoopi Goldberg, Wanda Sykes have already voiced characters. Gear up to watch season 3 when it hits the small screen this Fall!