The Best Babymoon Destinations For Every Type of Parent-to-Be
We totally understand why it might be tempting to write off the idea of a babymoon as unnecessary. You're trying to prepare for a new baby — now you have to plan a vacation, too? But a babymoon is an amazing way to connect with your partner before you welcome your newborn into your lives. Often, couples say that their babymoon is one of their fondest memories, the perfect opportunity to reset and mentally prepare for one of the most major life changes. And choosing the right babymoon destination can make a huge difference, helping ensure the trip is relaxing and romantic, rather than exhausting.
We gathered together 12 spots that make perfectly dreamy babymoon destinations — but there's a few things to keep in mind before you choose a spot. First and foremost, make sure you clear your travel plans with your doctor before booking a trip. Depending on how far along you are, they may suggest avoiding air travel, or staying within a certain distance from home. They'll also be able to give you tips on local foods or activities to avoid.
Also make sure to pack with comfort in mind. Go ahead and bring the bigger bag if that means you can fit in the pregnancy pillow that helps you sleep easily, for instance, or maternity dress that makes you feel gorgeous. This is meant to be a trip to set your new adventure off on the right foot — and you can't do that when you're uncomfortable.
Without further ado: 12 amazing babymoon destinations to explore, when you're considering planning your own prebaby trip.
— Additional reporting by Mirel Zaman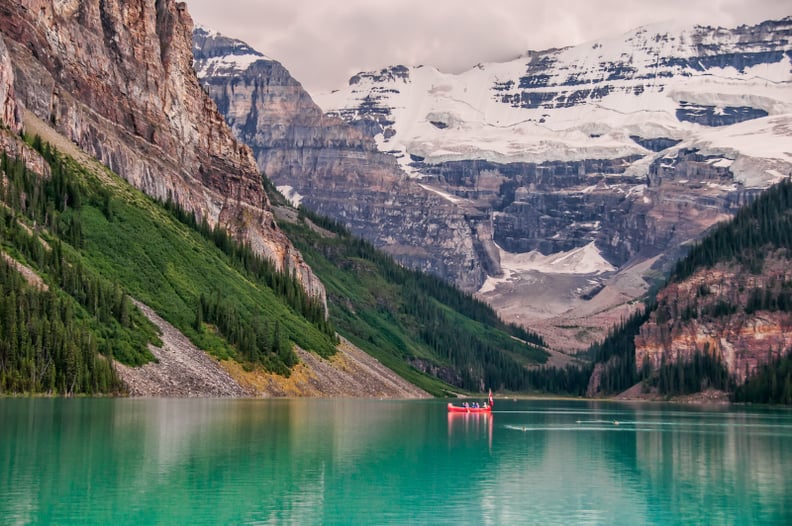 Best Back-to-Nature Babymoon
If your idea of relaxation is retreating deep into nature, Fairmont Banff Springs may be a good option for you. It's located in the heart of Canada's Banff National Park, a UNESCO World Heritage Site. Enjoy hiking or private tours by day, then unwind in the spa at night. You don't want to miss the 60-minute mother-to-be massage.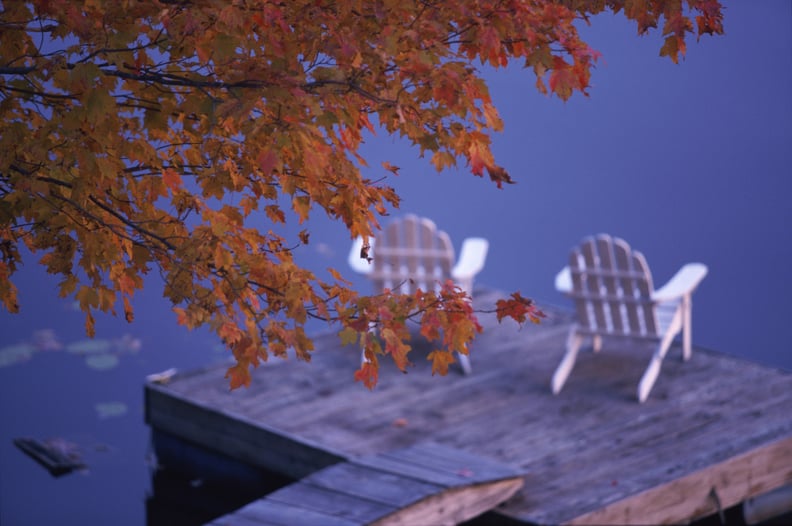 Best Babymoon Hotel Package
Book the Babymoon Escape at The Lodge at Woodloch in Pennsylvania if you want to feel totally taken care of. Upon check-in, you'll get a gift basket with a baby gift, pregnancy-safe lotion, and a homemade treat. You'll also get credit to use toward the prenatal spa treatments or private prenatal partner yoga, which is a truly bonding and relaxing experience you won't want to miss. There are even prenatal fitness offerings for people who want to get their sweat on during their stay.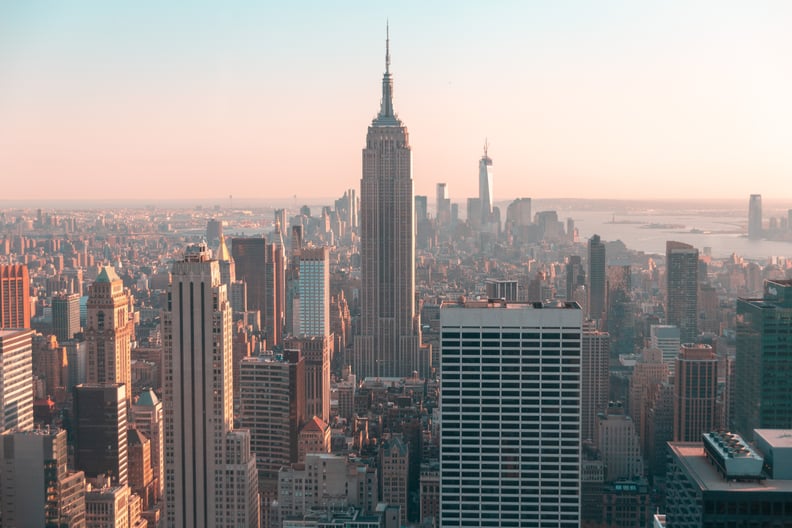 Best New York City Babymoon
New York City is an incredibly babymoon destination because the city has something for everyone. Theater-lovers can see shows; art-lovers can visit museums; food-lovers can take an eating tour — or you can do all of the above, plus walk around aimlessly, taking in the sites. There are plenty of hotels to choose from. One classic is The New York Edition. Rooms can be pricey, but it's in a very central area and is completely luxe, from the amazing restaurant to the spa options — so when you're back at the hotel, you'll feel as pampered as you'd hope to feel on your babymoon.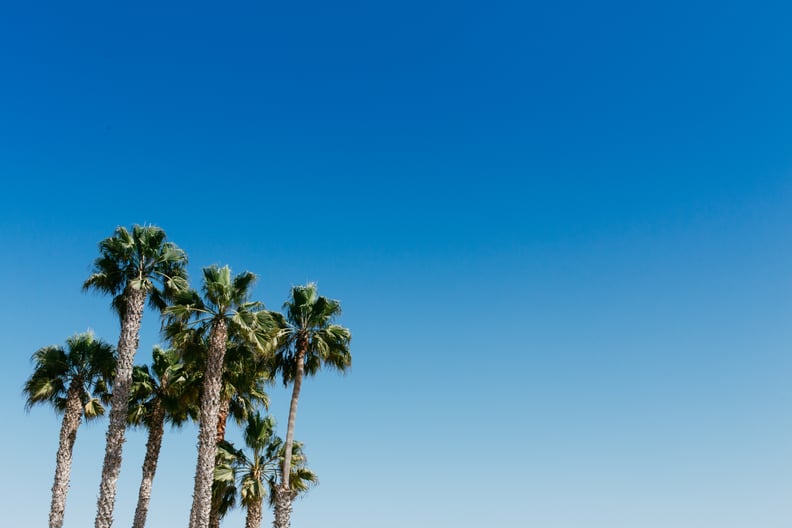 Best Mexican Beach Babymoon
Set amid the Caribbean Sea, the Secrets Riviera Cancun Resort & Spa in Cancun is the perfect prebaby getaway for parents looking for a beachfront babymoon. While the resort doesn't offer babymoon packages, it's heavy on the romance. Think: sumptuous suites overlooking romantic ocean views, gorgeous pools to relax by, and plenty of local shopping to enjoy. You can even consider booking a maternity photo shoot to help you take advantage of the amazing backdrop.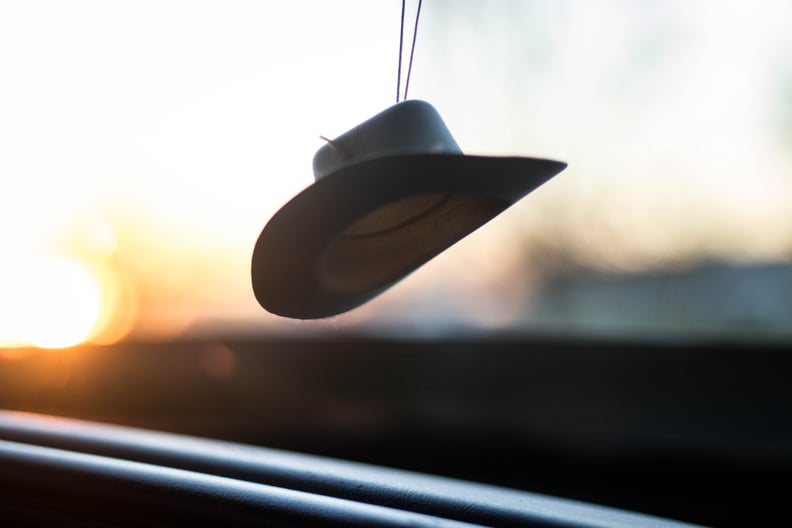 Best-of-Both-Worlds Babymoon
If you're looking for that sweet spot between an urban babymoon and a relaxing getaway, The Commodore Perry Estate offers the best of both worlds. It's located near enough bustling neighborhoods in Austin, TX, for you to be able to take advantage of the city's shopping and art scene, but the quintessentially Texan property is something of an oasis, with a beautiful pool and an intimate restaurant. Plus, the property offers unique experiences: custom cowboy hat fitting is a favorite, but so are the chef-prepared picnics and East Austin studio tours.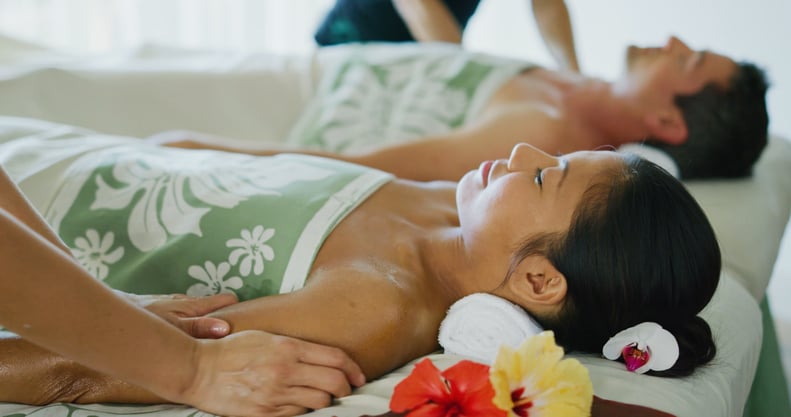 Best Hawaiian Babymoon
If your top priority is special time with your partner, Hotel Wailea is for you. The Hawaiian resort offers a Discovery Dialogues retreat specifically designed to help partners strengthen their bond. It includes three nights in one of their gorgeous Celebration Ocean View Suites, dinner for two at the property's restaurant, and a couples' massage (just be sure to ask for a prenatal massage ahead of them). But the focal point of the retreat is the 90-minute Discovery Dialogues session with a couples' therapist. The And Baby Makes 3 option is specifically designed to help couples to reconnect and reset their intentions with each other prebaby. Plus, it's Maui — that's not a hard sell.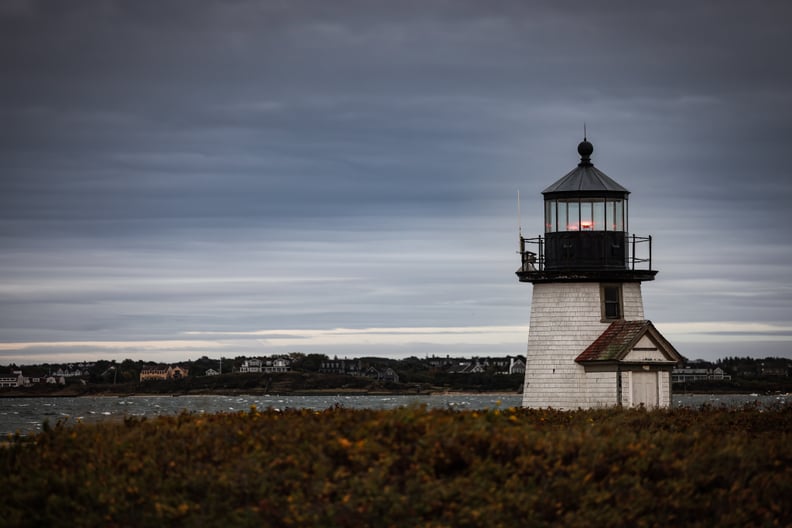 Best Seaside Babymoon
The White Elephant Hotel is an iconic harborside hotel in Nantucket, MA, with all the ingredients for a memorable babymoon. Their Pampered Elephant Package offers indulgences like a waterfront room for two, with breakfast, massages (and the spa does have prenatal options), and a three-course dinner. With unique experiences including shopping exquisite art collections, booking a picnic boat, and touring nearby lighthouses, this is the perfect destination for parents-to-be looking for a quaint getaway that mixes beachfront relaxation with small-town charm. Plus, the property was just renovated.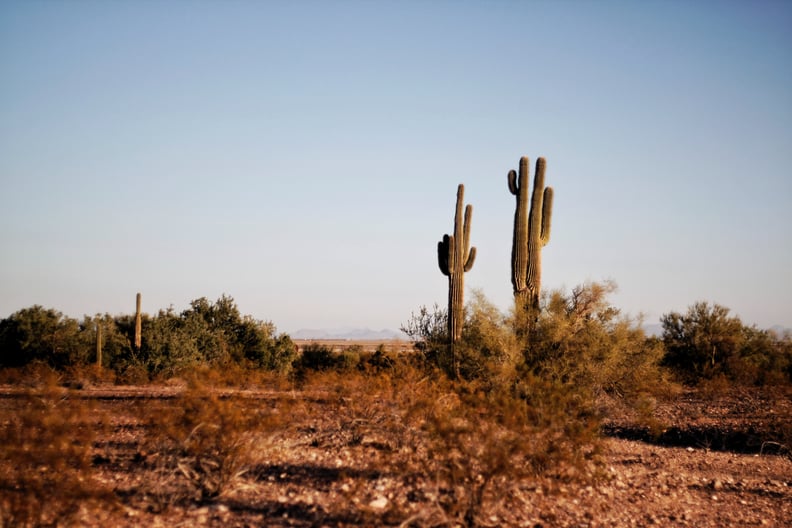 Best Desert Babymoon
Arizona offers a totally different type of landscape, and Scottsdale, AZ, has plenty of gorgeous hikes that range in difficulty, depending on how far along you are. The Omni Scottsdale Resort & Spa makes for a great babymoon spot, with several incredible restaurants and an indulgent spa with plenty of prenatal massage options designed to help increase circulation, reduce water retention, and soothe overworked muscles.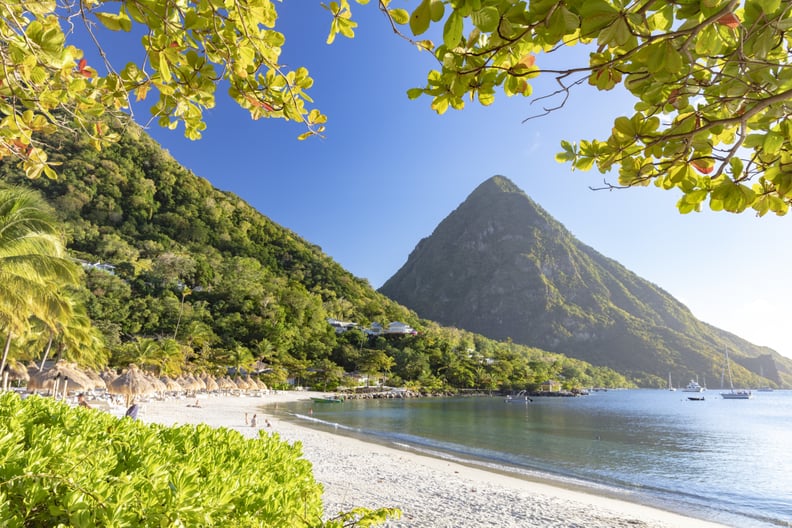 Best Luxury Beach Babymoon
What better way to bond with your partner (or close friends!) before the baby arrives than to book a stay at an adults-only resort? (It'll be a while before you can visit one of these again, after all.) Consider Ladera Resort in St. Lucia. Nestled on the ridge of a volcano above the Caribbean Sea, the open-air rooms offer total privacy from other people while letting you get completely immersed in nature. This is the only resort in St. Lucia that is situated on a UNESCO World Heritage site and offers breath-taking views of the Pitons and the ocean.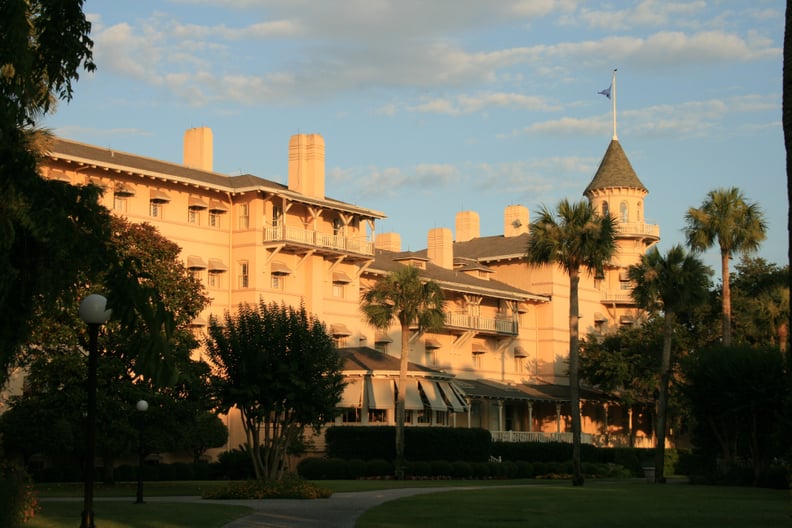 Best Never-Leave-the-Resort Babymoon
If you're already feeling a tad overwhelmed preparing for the arrival of your little one, book a one-and-done vacation like the Jekyll Island Club Resort, located along the southern coast of scenic Georgia. Here, you'll never have to leave the property to enjoy stunning beaches or pools, a Southern-inspired menu at the resort's Eighty Ocean Kitchen and Bar, and activities like horse-drawn carriage rides and lawn games.

Best Luxury Ranch Babymoon
Set amongst 240 acres in Moab, UT, the Sorrel River Ranch is a luxury resort beyond imagination. You can book a single night in one of the custom cabins, or go all-in for a curated stay, which involves a helicopter ride to the property, driving or guided walking tours of the nearby national parks, private outdoor lunches, and farm-to-table dinners. Just be sure to contact the property to let them know you're expecting so you can make sure your experience is tailored to your needs.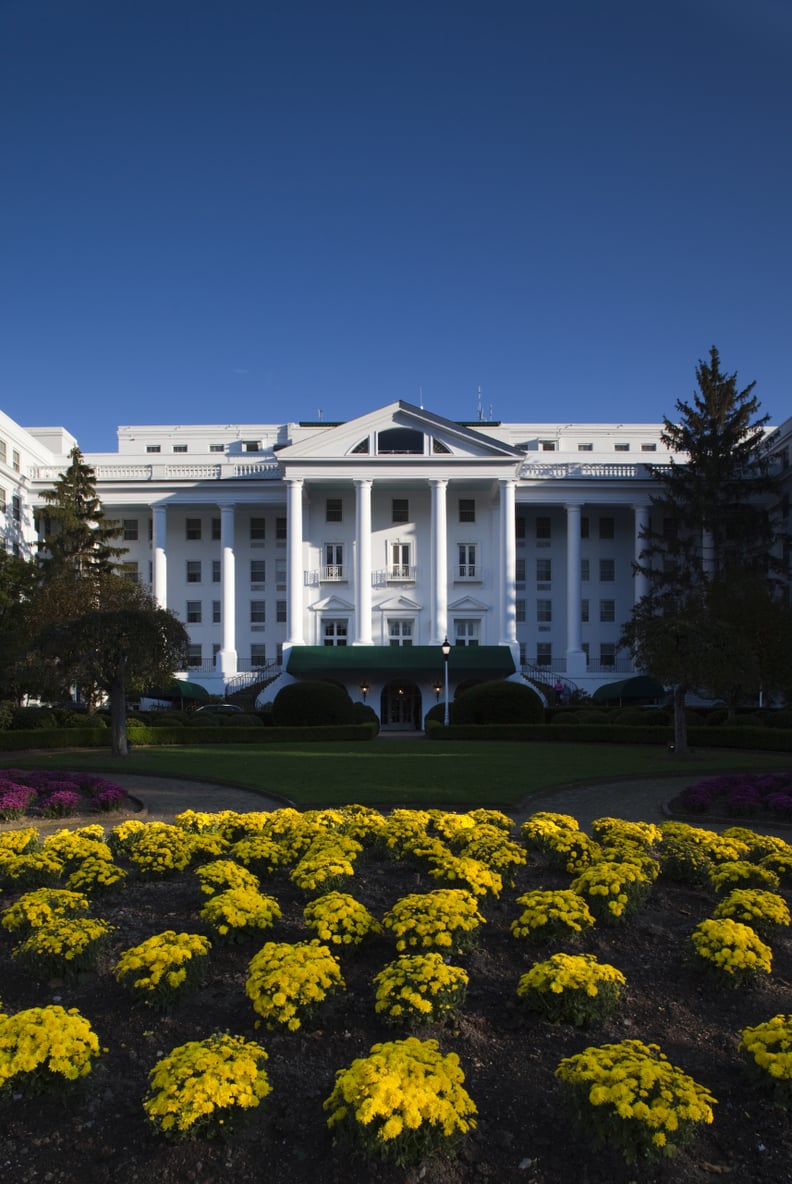 Best Historical Babymoon
History buffs won't want to miss The Greenbrier, which sits nestled in the Allegheny Mountains of West Virginia. The hotel is a National Historic Landmark, having first opened in 1778. In addition to the luxurious services — think, indoor and outdoor pools, Mothers-To-Be services at the spa, and 11,000 beautiful acres to explore — there's a museum on property: the Presidents' Cottage Museum, which lets you tour the very spot past presidents have stayed.