As a kid, I grew up watching tons of age-appropriate spooky movies on The Disney Channel. Don't Look Under the Bed, anyone? Now, the younger generation can dip their toes into a pond of movies with a slightly sinister edge thanks to Netflix's A Babysitter's Guide to Monster Hunting.
Starring Tamara Smart as Kelly Ferguson — a math whiz who is forced to skip a party to babysit for a little boy named Jacob — Kelly gets more than she bargained for when a boogeyman named Grand Guignol (played by Tom Felton) and his gang of colorful monsters kidnap Jacob from his bedroom. Fortunately, Liz, a member of the Secret Society of Babysitters, shows up just in time to assist Kelly on her quest to find Jacob and bring him home.
Rated PG, A Babysitter's Guide to Monster Hunting has some positive takeaways for little kids. For starters, Liz's character proves that a little confidence goes a long way. Throughout the movie, we see a friendship between Kelly and Liz blossom, which comes to an apex when Liz stands up to a girl who bullies Kelly. Additionally, because it can be quite a feat to take on monsters, understandably some teamwork is required! Kids get a chance to see collaboration in action when the members of the Secret Society of Babysitters band together to take on Grand Guignol and his crew.
Thinking about queueing up A Babysitter's Guide to Monster Hunting for your kids? Read ahead to see what you should be aware of, as some scenes may scare little ones.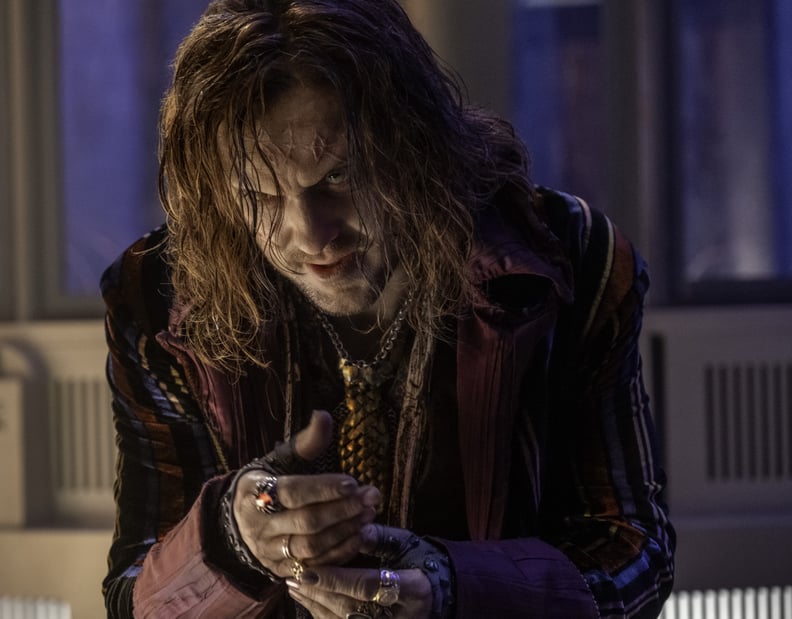 Children may find the bad guys scary.
I'm just going to put it out there: although this movie has a kid-friendly rating, Grand Guignol is actually pretty scary. When viewers first get a glimpse of him coming out of the closet, all we see is a hand. Unfortunately it only gets scarier from there given his realistic stage makeup and colored contacts. Parents with kids who are easily spooked might want to fast forward through this scene as it may be frightening for little ones and older kiddos alike.
Additionally, Grand Guignol has a gaggle of various brightly colored monsters that look like scarier versions of Monsters, Inc. characters thanks to their sharp teeth. While their appearance might not outright frighten children, they make some sudden movements that may scare younger viewers.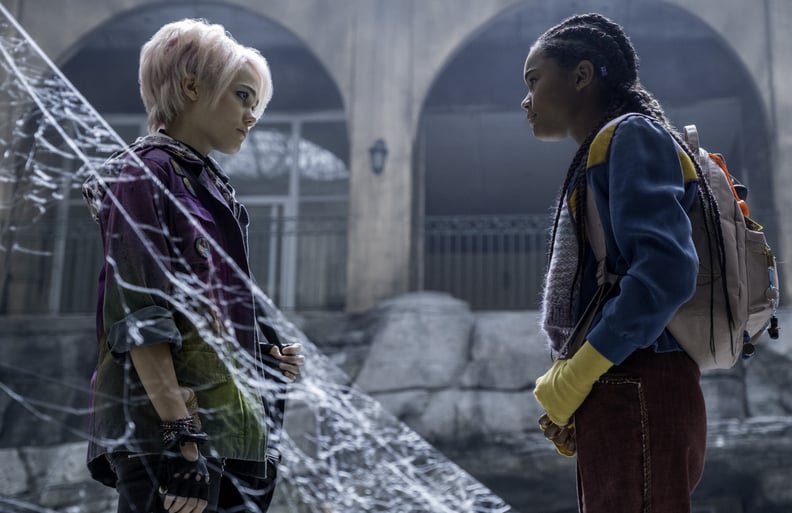 The characters discuss the frightening things that happen in their dreams.
We all know how terrifying bad dreams can be when you're young, and we quickly learn that Kelly and Jacob are no strangers to having nightmares. For kiddos who often have bad dreams or wake up in fear of things that go bump in the night, this trope could definitely make bedtime a little bit harder, particularly because there's discussion of nightmares coming true.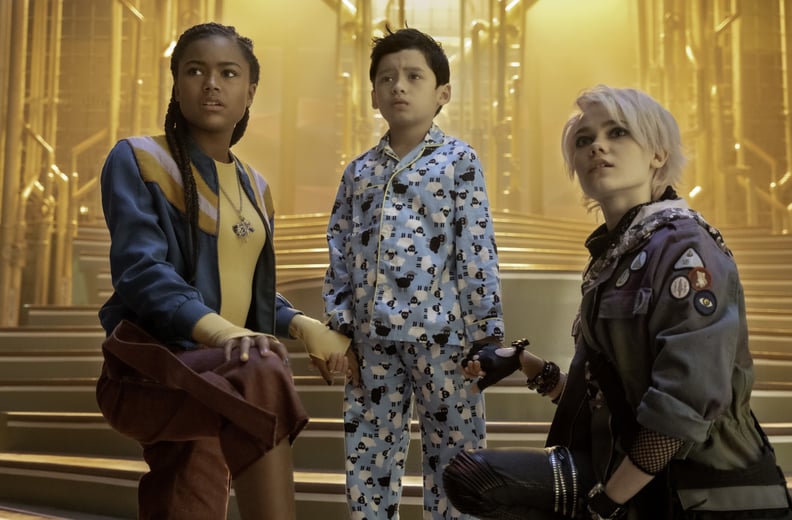 There's some mild violence.
Although there isn't any outright inappropriate violence, viewers see Liz attempt to lock Kelly in the cage after becoming hypnotized. Liz and Kelly also seem to always have a little monster on their tail, which means finding innovative ways to distract them, or well, fling them to the other side of the room!