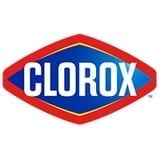 A successful start to the school year is as much about you as it is about your kids. We partnered with Clorox® to show you how you can set your family up for success — by focusing on yourself first.
In all the excitement and chaos surrounding the back-to-school season, here's a novel idea: this time is just as important for you as it is for your kids. Sure, the kids need new supplies, a functional workspace, the list goes on. But it may be worth it to stop and consider what you need as a parent. It's like the whole airplane oxygen mask metaphor: you need to help yourself first in order to better help those around you.
As you head into a more-hectic-than-usual school year, we're here to help you help yourself. Whether it's carving out physical space for your needs and interests or setting boundaries for your own time and energy, these self-care tips will help you better prioritize yourself and find balance in your life, and in turn ensure your whole family thrives. Say it with us now: your needs matter, too!