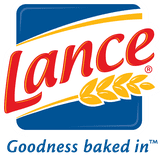 We partnered with Lance®, the official snack of Little League® baseball and softball, to help the whole family stay active and entertained this summer.
"I'm bored" might be every parent's two least favorite words in the English language. No matter how many books, toys, and games they have in the playroom, kids inevitably get bored — and parents inevitably need to come up with some genius idea to entertain them.
With many team sports and sleep-away camps cancelled this summer, kids are likely to get more restless than usual. Next time one of your little ones starts complaining, suggest the whole family try one of these creative backyard activities.