Best Kid and Teen Eyeglasses Based on Personality
Straight From an Expert: Finding the Right Glasses For Your Child Doesn't Have to Be Hard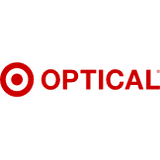 We've partnered with
Target Optical
to help your family start off the school year with clear sight and bold style.
You've got the new school supplies, the right books, and the fresh clothes for your kids — but do you have the right eyeglasses? It's probably not the first thing on your shopping list, but since you're picking up new school gear anyway, you might as well pick out some new eyewear too — especially when it's as easy as heading to Target Optical. Finding the ideal visual correction is not only helpful for learning, but it can also be a fun opportunity for your child to discover something that embodies their personality and serves as an extension of their identity.
Don't know where to start? We tapped Kristin Bonfield, the leading eyewear product expert at Target Optical, to share helpful tips and recommendations when it comes to selecting the right glasses for kids and teens. Whether they're a sports star or a fashion-phile, we've got the perfect pairs to shop. But remember, while you can help guide them, let your child make the final decision to fit their personal style. "Glasses can be a great confidence booster," Kristin explained. "Kids and teens will be more apt to wear
their
favorite pair."
Wearing glasses and playing sports can be tricky, so ultimately, look for something sturdy that can hold up through high activity and body contact. Kristin recommended this Oakley style since the brand is known for sport performance — plus, this specific pair is durable and lightweight, featuring flexible hinges for added comfort. It's made from propionate, a type of lightweight plastic that can take a serious beating. "Kids and teens will be proud to show off the Oakley 'O' on the temple," she added.
If your kid or teen loves showing off their artistic side, chances are high it reflects in what they choose to wear too. Look for details like quirky or exaggerated shapes or bright colors or prints. A pair of tie-dye-inspired acetate frames is a fun, colorful choice for the budding artist, Kristin noted. For older teens who may want to channel their inner musician, she recommended the classic round metal Ray-Ban frames made cool over the decades by famous rockers.
For the style enthusiast, a pair of glasses can serve as the ultimate accessory to punctuate every look. Go for striking shapes combined with of-the-moment details. "This Vogue Jr. cat-eye pairs the translucent trend with bold color and will surely be noticed," Kristin said. The lavender hue especially is right on trend. Meanwhile, for teens, she suggested something vintage-inspired made modern with sleek gold and clear accents. "The Clubmaster is iconic and makes a bold statement with a retro look."
Anyone who spends ample time in front of a screen will appreciate something thin and light that's comfortable and unobtrusive. Look for streamlined styles that are made from acetate or titanium since they're durable and lightweight, have flat temples so they can be worn with headsets, or come with the option of blue light blocking functionality to help avoid eye strain. Kristin suggested going for a clean look with clear frames, or a slim metal option.