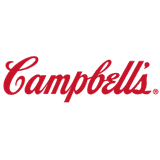 We've partnered with Campbell's® to help you make the most of summer days with your family.
School's out for summer, which means parents everywhere are on the hook for entertaining their kids for the next few months. With fewer summer camps and community activities open this year, parents might be running out of creative ideas to keep kids busy.
No matter how different your summer schedule looks this year, there are plenty of ways to have fun with your family without ever leaving home. Next time your kids complain about being bored, bust out one of these superentertaining family activities.