Channel Vacation Vibes With These Family Activities (and Dinners!) That Scream Summer
Paid Content For
Campbell's®
School's out for summer, which means parents everywhere are on the hook for entertaining their kids for the next few months. With fewer summer camps and community activities open this year, parents might be running out of creative ideas to keep kids busy.
No matter how different your summer schedule looks this year, there are plenty of ways to have fun with your family without ever leaving home. Next time your kids complain about being bored, bust out one of these superentertaining family activities.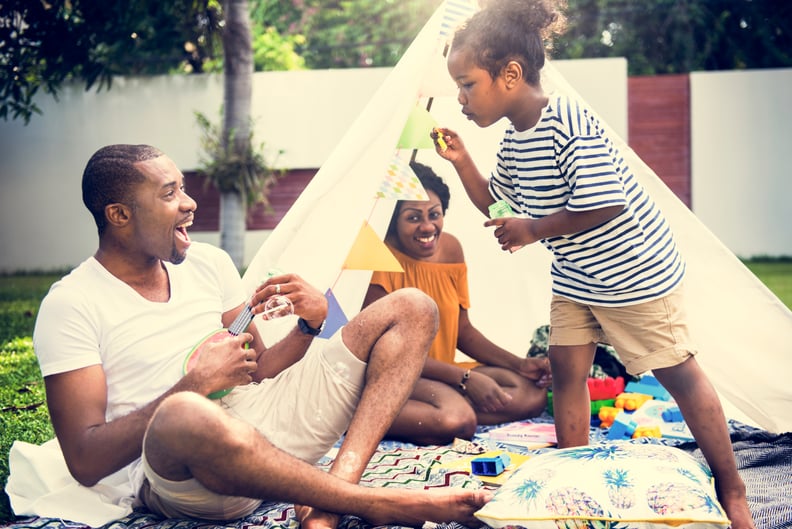 Backyard Camp Out
Even if packing up the car for a weekend away isn't in the cards, you can still bring some camping fun to your backyard. Set up the tent, unfold camping chairs, and get the kids excited about spending the evening out of doors. Cook a campground-appropriate dinner of Souperburger Sandwiches to enjoy outdoors, then lay out blankets for some stargazing before bed.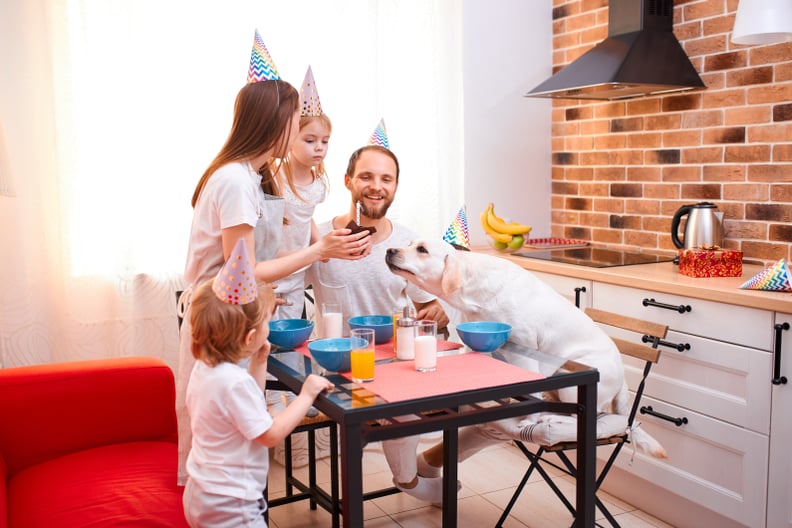 Impromptu Party
Sometimes, you just need a good excuse for some fun. Is it the dog's birthday? Christmas in July? The third Wednesday of the month? Whatever the (made-up) occasion, get the kids involved with decorating the house, putting together a fun-filled playlist, and even coming up with party games. Don paper hats for a festive dinner of a family favorite, like Easy Chicken and Cheese Enchiladas.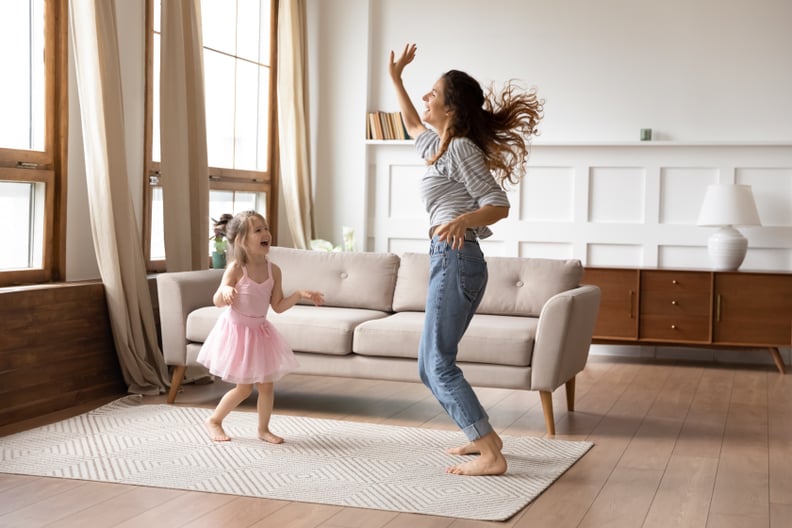 Living Room Jam Session
If a summer storm rolls through or it's just too hot to be outside, bring the fun indoors with a family dance party. Pick a genre of music that you love but might be new to the kids — say, '90s country or laid-back reggae — then kick off a full-on jam session. Once you're done, you can all discuss your favorite songs over a meal of Creamy Pesto Chicken and Bow Ties.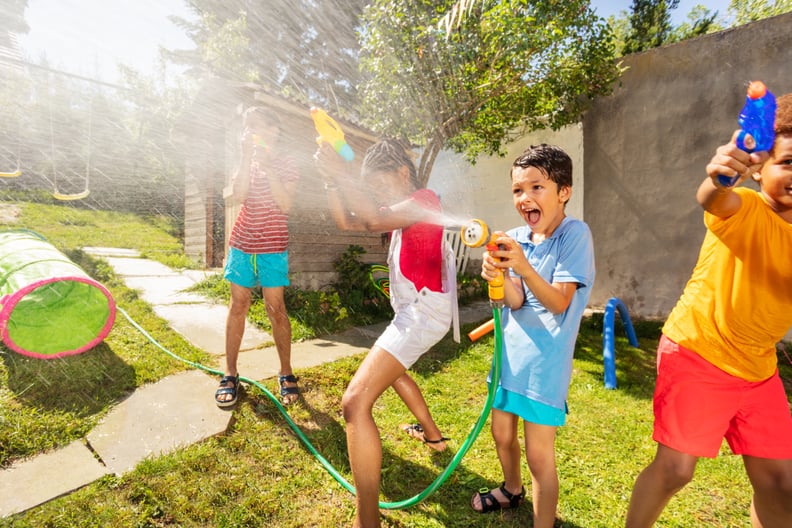 Makeshift Water Park
No pool, no problem: you can turn your backyard or patio into an at-home water park in no time at all with the right accessories. If you have a big yard, an inflatable pool and slip-and-slide will give kids multiple "rides" to play on. If you're working with a smaller space, a sprinkler and supersoakers will do the trick. Since the whole family will be busy having fun in the sun, keep dinner quick and easy — a Three-Cheese Pasta Bake would be ideal.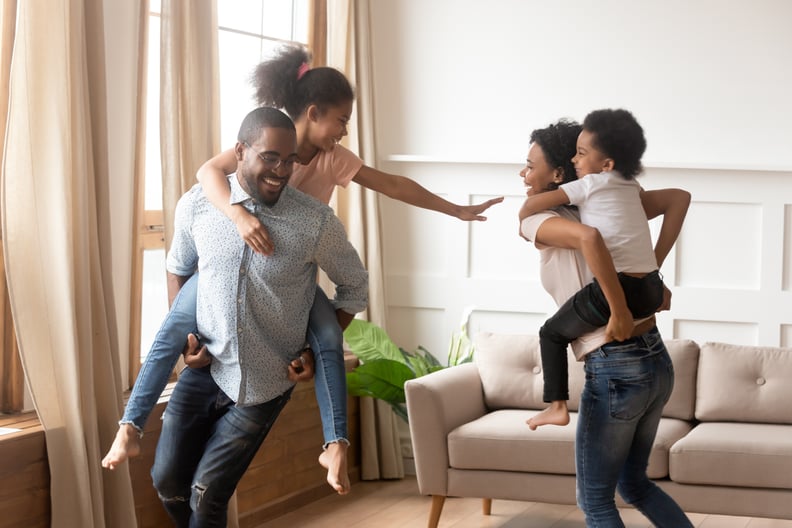 Family Tournament of Champions
There's nothing like a little friendly competition to spice things up. Put together your family's version of a tournament featuring your favorite games — piggyback races, croquet, Wiffle ball, or whatever games your kids love could all become events. You can even turn a whiteboard into a scoreboard and keep track of who wins the bronze, silver, and gold medals. All the contestants are sure to work up an appetite, so whip up a hearty, filling dinner like this Beef Taco Skillet.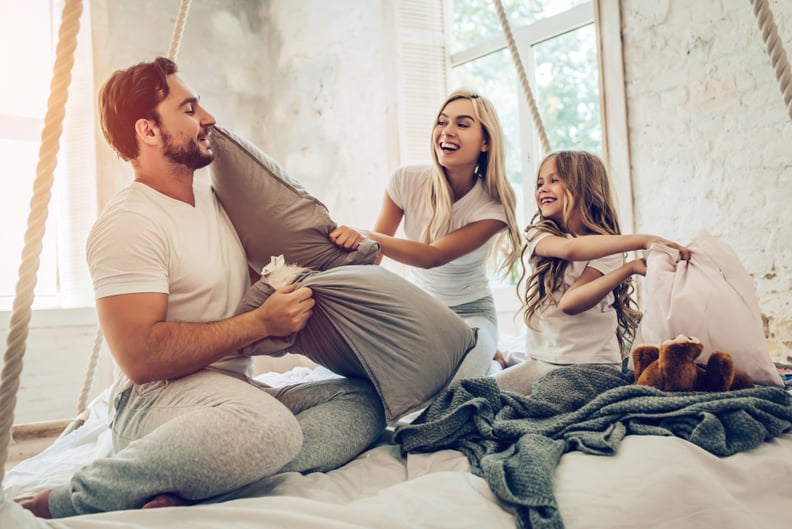 Backwards Day
Though sleep-away camps might not be happening this year, you can still adopt some of their traditions — like wacky theme days. On a random weekday, wake the kids up and declare that it's Backwards Day. The kiddos can stay in their pajamas all day, try writing their names in reverse, and generally mix up their routine. Of course, that can mean only one thing for your meals: breakfast for dinner, duh! A Sausage Breakfast Casserole goes perfectly with the theme.