Bindi Irwin Celebrates Her First Mother's Day With Grace
Bindi Irwin Shares Amazing Artwork of Dad Steve Holding Baby Grace on Her First Mother's Day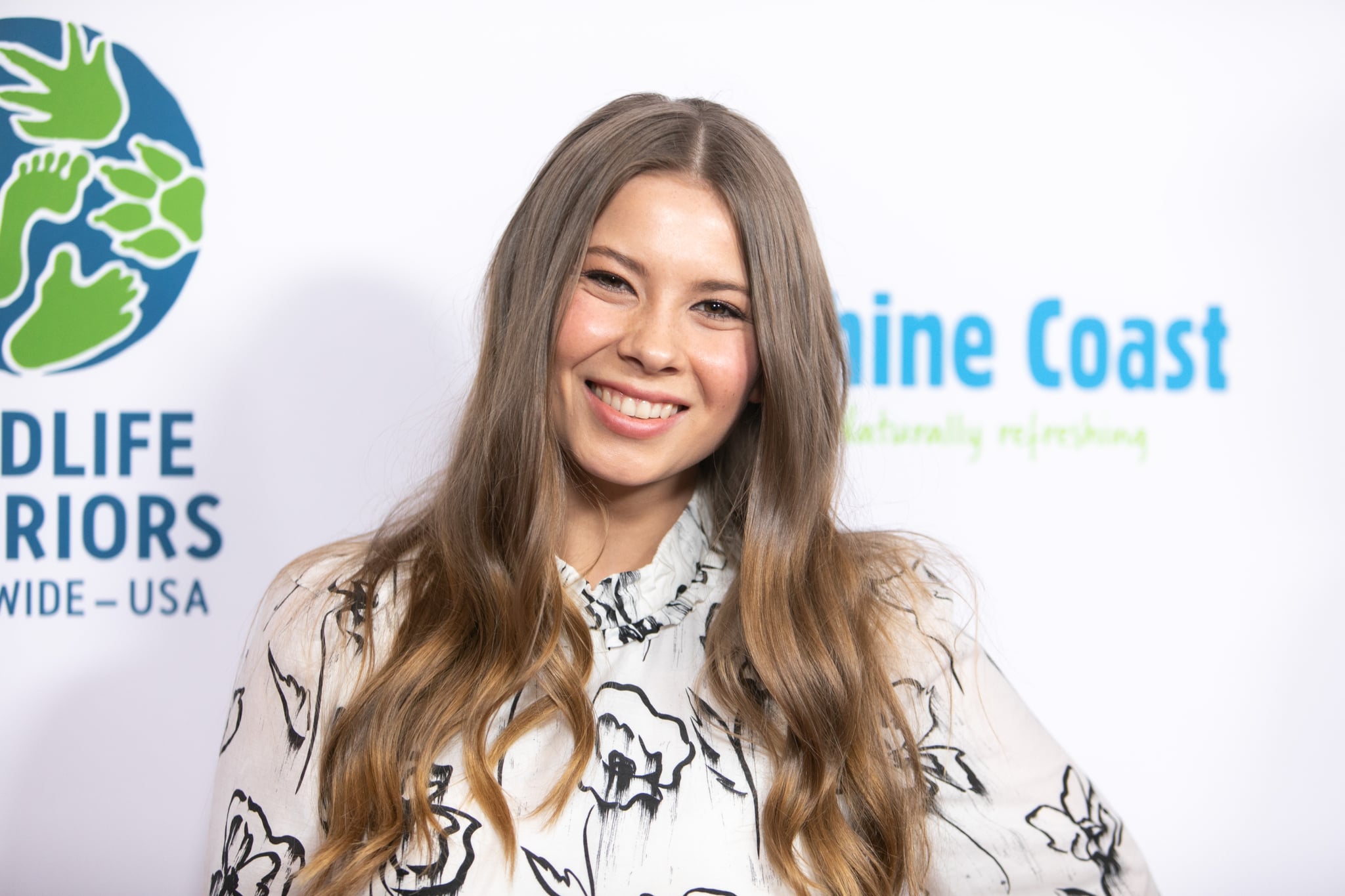 Bindi Irwin is celebrating her first Mother's Day after welcoming baby Grace with husband Chandler Powell in March. On such a meaningful day, the wildlife conservationist wanted to honor the ones who made her the woman she is today, including her late father, Steve Irwin. She posted a beautiful piece of artwork by Debb Oliver of The Monkey Brush, which reimagines what life would look like if Steve met Bindi's daughter.
"This day embodies the extraordinary gift of family," Bindi wrote, sharing the art she commissioned from Debb. "I wish we could all be together but sometimes life has other plans. ❤️ To my beautiful daughter, always know that you are loved beyond description."
Bindi recently opened up about the difficulty of starting a family without her father here. "It's hard knowing that she'll never get to actually meet him, and it's devastating because I'll never get to watch that connection, but I cannot wait to be able to tell beautiful Grace all of these stories about dad, to be able to share with her what an amazing father he was," she said during Animal Planet's Crikey! It's a Baby special in April.
Despite this pain, Bindi believes her dad is "never really gone," and finds ways to include him in Grace's life, like in the artwork below. "It's hard that he's not here because out of everyone in the world, he would've loved her the most. He would've loved her so much," she said. "But I think in a way he is still with us and his heart and soul live on in all of us."