"Here's the mail, it never fails, it makes me wanna wag my tail. When it comes I wanna wail, 'MAILLLLLLLLLL!'" Well, have we got some mail for you, friends: beloved children's show Blue's Clues is officially getting the reboot treatment at Nickelodeon. That means that millennial parents will be able to share the '90s classic that they loved growing up with a whole new generation of little ones, just with a fresh twist.
The first change comes in the form of the series's name — the show will officially be called Blue's Clues & You. When it comes to who will fill the shoes — err, green striped shirt — of memorable former host Steve (sorry, Joe!), Nickelodeon announced that it will be TV newcomer and Broadway actor Joshua Dela Cruz, who recently appeared in Disney's Aladdin on Broadway. However, it's not just the name or host that has changed for the reboot; Viacom's Nickelodeon Group president, Cyma Zarghami, told the publication:
"The new, modern version of Blue's Clues will capture all the original's creativity and visual identity for a whole new audience ready for its fun adventures and expertly designed problem-solving curriculum."
Essentially, there will be nostalgic elements of the '90s show that return in the new series, but it will be reinterpreted for today's kids. Does that mean Blue will bid adieu to mail time and have a new method of communication that will make her want to wag her tail? We'll know soon enough! In the meantime, see a few photos of the new host and Blue's fresh look for 2018.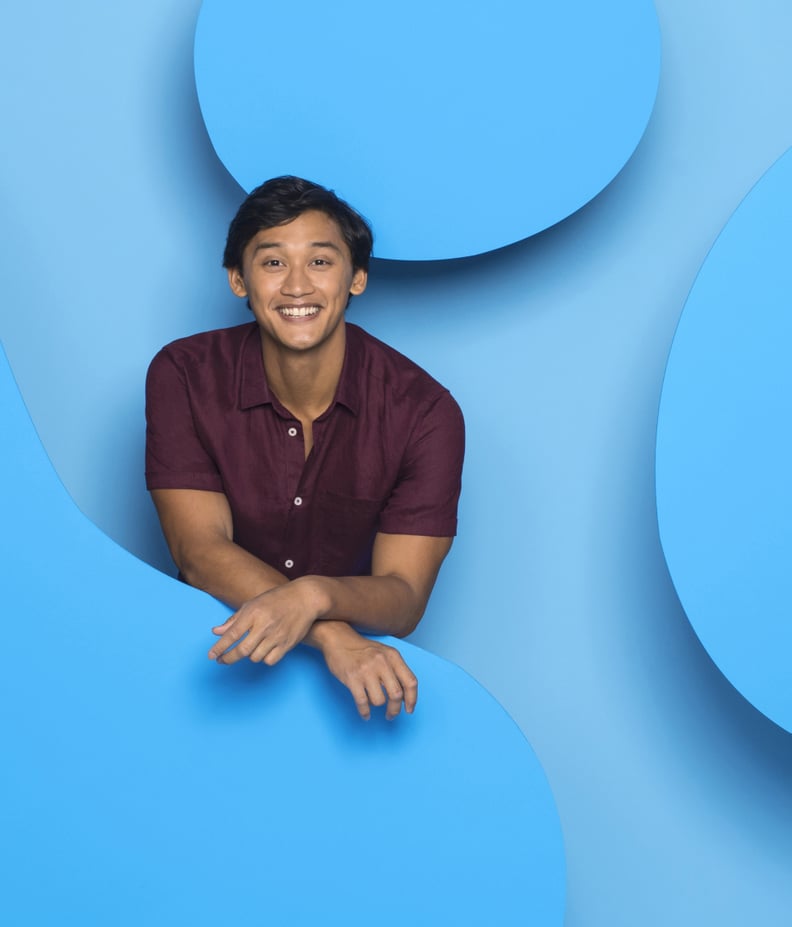 Blue's Clues & You's New Host, Joshua Dela Cruz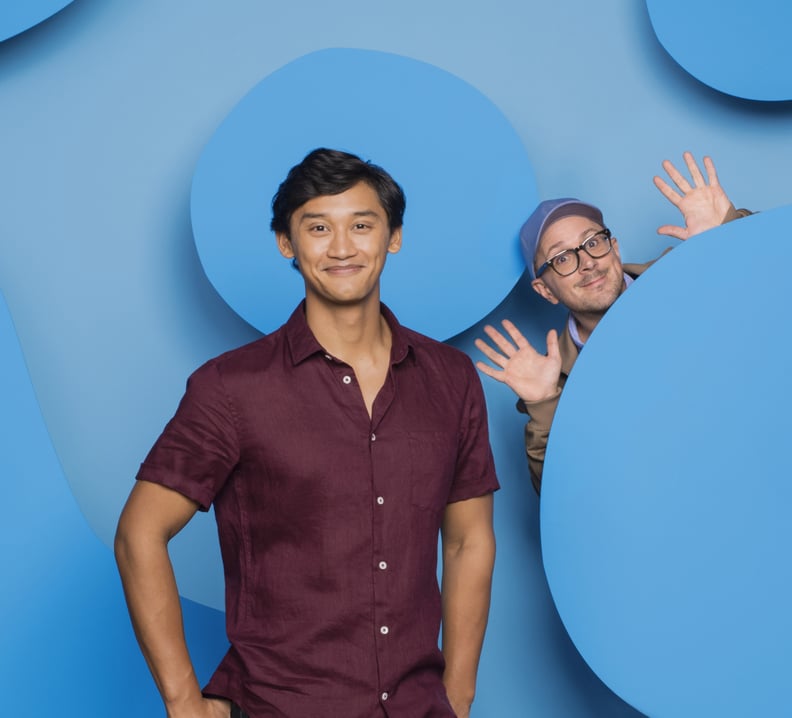 Joshua and Former Host, Steve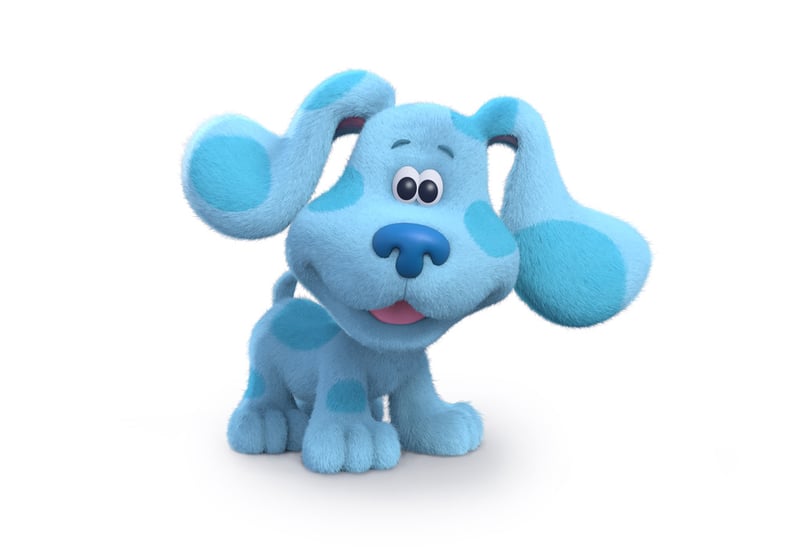 Blue's Fresh Look For 2018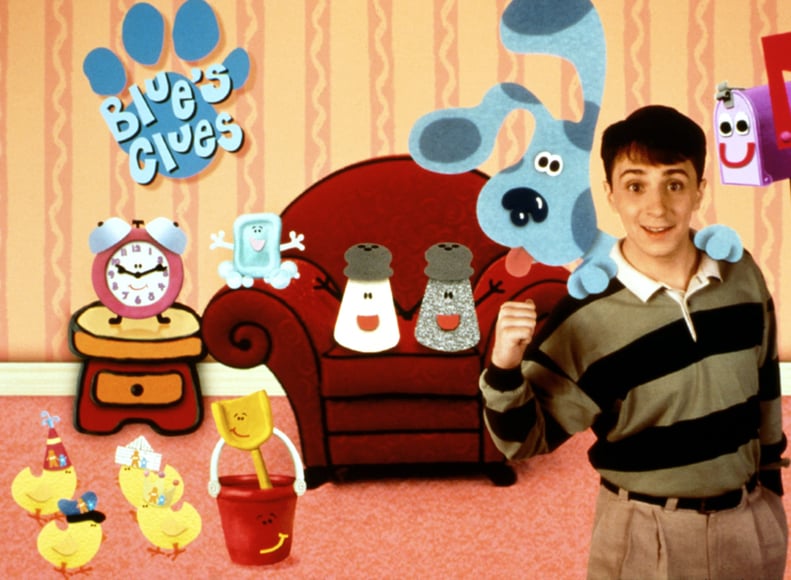 Blue's Clues's Old Look, Featuring Steve as Host
In his iconic striped green sweater, of course.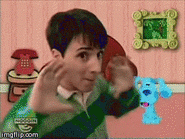 "Mail Time!"