Can I Take Cough Drops During Pregnancy?
It's Best to Skip Cough Drops During Pregnancy — Here's What 2 Ob-Gyns Have to Say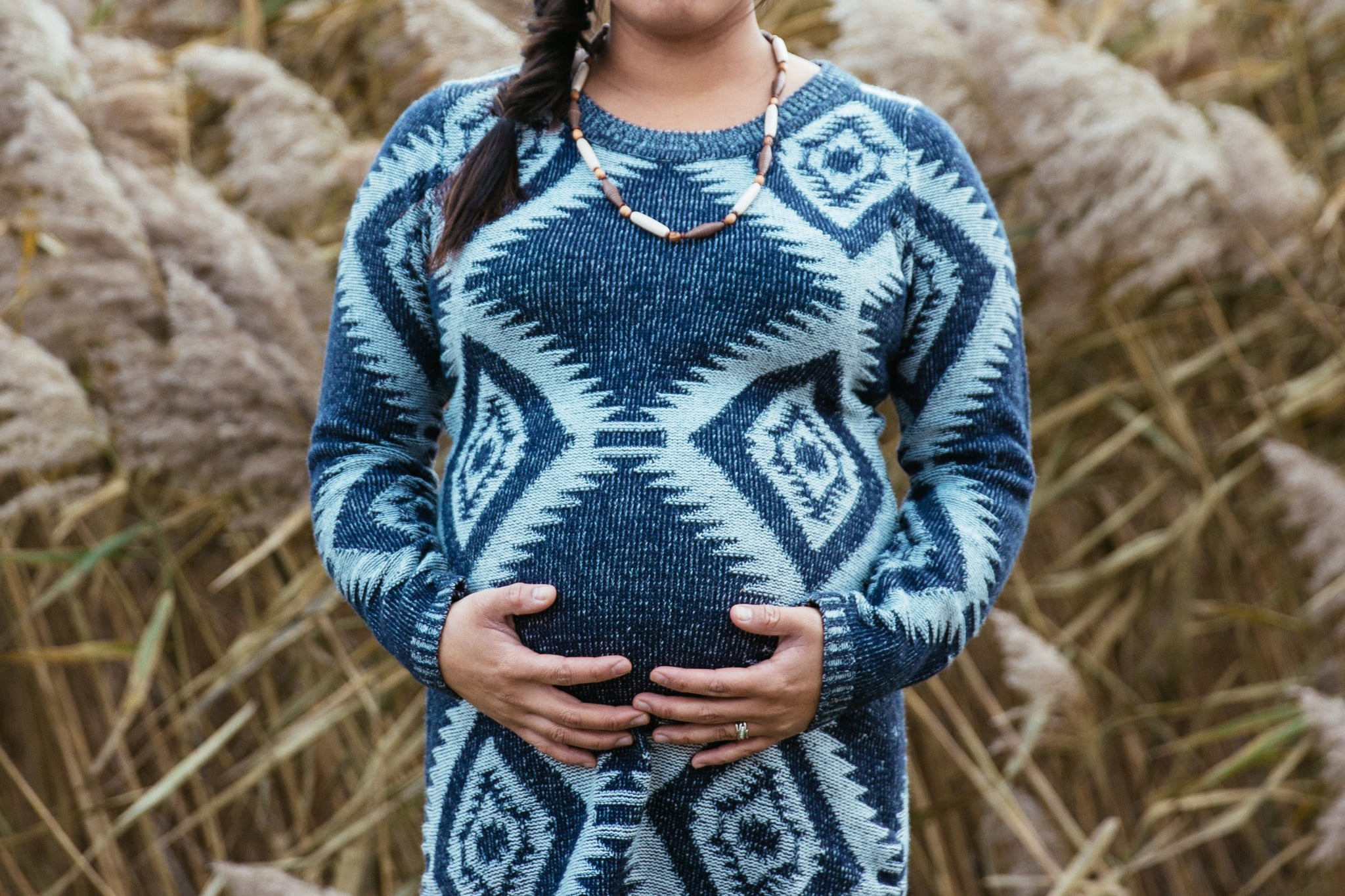 It can be tricky to keep track of all the things you can and cannot consume while pregnant — a perfect example would be the back and forth argument over whether or not you can eat seafood while expecting. And with chilly temperatures on the horizon and cold and flu season right around the corner, those who are pregnant may be wondering if menthol cough drops are safe to use. To help find out more about if this common sore throat remedy could be utilized by those who are pregnant, POPSUGAR spoke to two experts.
Are Menthol Cough Drops Safe For Pregnant People?
According to the American Thoracic Society, menthol is a substance that naturally occurs in mint plants, such as peppermint and spearmint. It is often used for flavoring in products including gum, candy, and nicotine products, and is widely used in cough drops for its cooling and pain-relieving effects on the mouth and throat.
According to Kecia Gaither, MD, MPH, FACOG, double board-certified in ob-gyn and maternal fetal medicine, director of Perinatal Services at NYC Health + Hospitals/Lincoln, to her knowledge there are no contraindications to using menthol cough drops during pregnancy. However, Dr. Gaither brings up another important issue that all pregnant people should be aware of: "Many cough drops may contain other additives besides menthol, like certain herbal preparations — so it's best to consult with your physician as to the safety of those," advises Dr. Gaither. She explains that it should also be noted that many cough drops contain sugar, corn syrup, or other sweeteners. This could impede glycemic control of someone who is pregnant and living with diabetes, either gestational or presentational. "In those instances sugar-free cough drops would be a viable alternative," says Dr. Gaither.
How Much Menthol Is Okay For Pregnant People?
Like so many things in life, menthol cough drops should be utilized in moderation and should not be taken in excess. Because of the lack of research studies available on whether or not menthol cough drops can have adverse effects on the parent and child, Zaher Merhi, MD, FACOG, HCLD, board-certified ob-gyn, and a fertility expert at New Hope Fertility Center, suggests to limit your intake. "There are no studies to evaluate the number of cough drops allowed during pregnancy, but I recommend limiting their use for severe discomfort because we still do not know the impact of menthol on the fetus," Dr. Merhi says.
What Are Some Alternatives to Menthol Cough Drops?
When in doubt, go au naturel and forego packaged menthol cough drops for a more holistic approach to tackling throat irritation. "I recommend starting with hot water [combined with] honey, lemon, and ginger or hot tea before using the cough drops," says Dr. Merhi. Dr. Gaither also suggests gargling with salt water as a simple and effective natural way to alleviate sore throat pain. "Until there are enough studies evaluating their effects on the fetus, I recommend using them with caution," adds Dr. Merhi.