Can Kids Eat Protein Bars?
Can Kids Safely Eat Protein Bars? We Asked 2 Experts to Break It Down For Us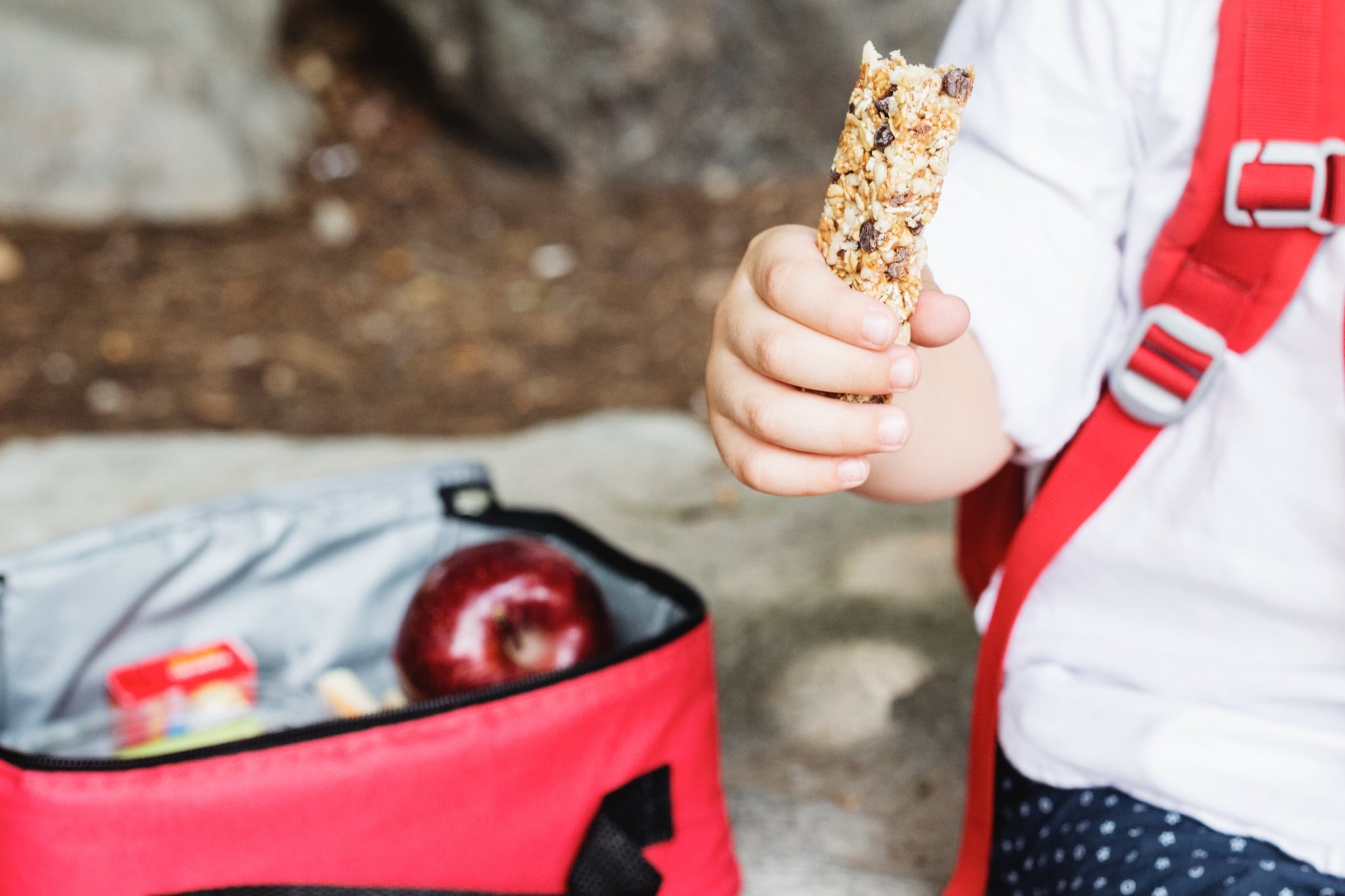 There seems to be no end to the amount of protein bar options that are available on the market right now. From ones that taste like Girl Scout cookies to others that are keto-friendly — the choices are limitless. Not only that, but they help make our lives a whole lot easier. Just throw one in your bag before a busy day or have them on hand for long car rides with your family. And while we may not think twice about enjoying a protein bar (or two, oops) every so often, should we be wary about giving them to children? To help us learn more about whether or not kids should eat protein bars, POPSUGAR spoke to two experts to learn more.
According to Dr. Reshma Shah, MD, MPH, and coauthor of Nourish: The Definitive Plant-Based Nutrition Guide For Families, the answer of whether or not kids should eat protein bars is that it depends. Dr. Shah explained that when you are navigating this decision you should ask yourself two questions: "Why are they being offered?" and "What type of protein bar is it?" "Bars can offer a convenient, on-the-go snack for kids or be a nice treat in the lunch box," said Dr. Shah. "But using bars as meal replacements or in place of regular food is not a good habit to get into." It is also important to keep in mind that not every protein bar is made equally. Dr. Shah recommended looking at the label and steering clear of bars that are packed with preservatives, additives, and other unhealthy ingredients.
"The term 'protein bar' can be somewhat of a misnomer," Dr. Shah said. "One popular brand of 'protein snack bar' actually has 40% more calories from fat and twice as many calories from carbohydrates than protein." Dr. Shah shared that a more appropriate term might be "snack bar" instead of "protein bar".
Dr. Dyan Hes, MD, FAAP, medical director of Gramercy Pediatrics in New York City, and a director of the American Board of Obesity Medicine, agreed. She also stressed the importance of reading each protein bar label carefully before giving them to your child because, more often than not, these bars are high in calories, which can have an adverse effect on your child's health. "They are usually made for adults who are exercising at a high level or using them as a meal replacement," Dr. Hes said. "So when parents give these bars to their kids as snacks, it can often lead to too many calories in the diet." She also said that she would never recommend a protein bar that is made with artificial sweeteners or sugar alcohols. Another important point Dr. Hes made is that while protein bars should be fine for children if not eaten in excess, too much protein in the diet should be watched, as it could cause kidney stones.
Overall, protein bars should be OK to give to children as an occasional snack. Dr. Shah suggested serving them on rotation with other healthy snack options, such as vegetables with hummus and sliced fruit with nut butter. Parents can also opt out of store-bought bars and instead whip up their own version of them at home. "The bottom line is that kids eating a varied and nutritious diet certainly don't 'need' protein bars as part of a healthy diet," Dr. Shah said. "If they add convenience and pleasure to mealtimes and snacks, choose ones with real whole ingredients, or consider making them at home."