Chrissy Teigen's Friends Donate Blood in Honor of Baby Jack
Chrissy Teigen's Friends Donated Blood to "Replace" What She Used While Carrying Jack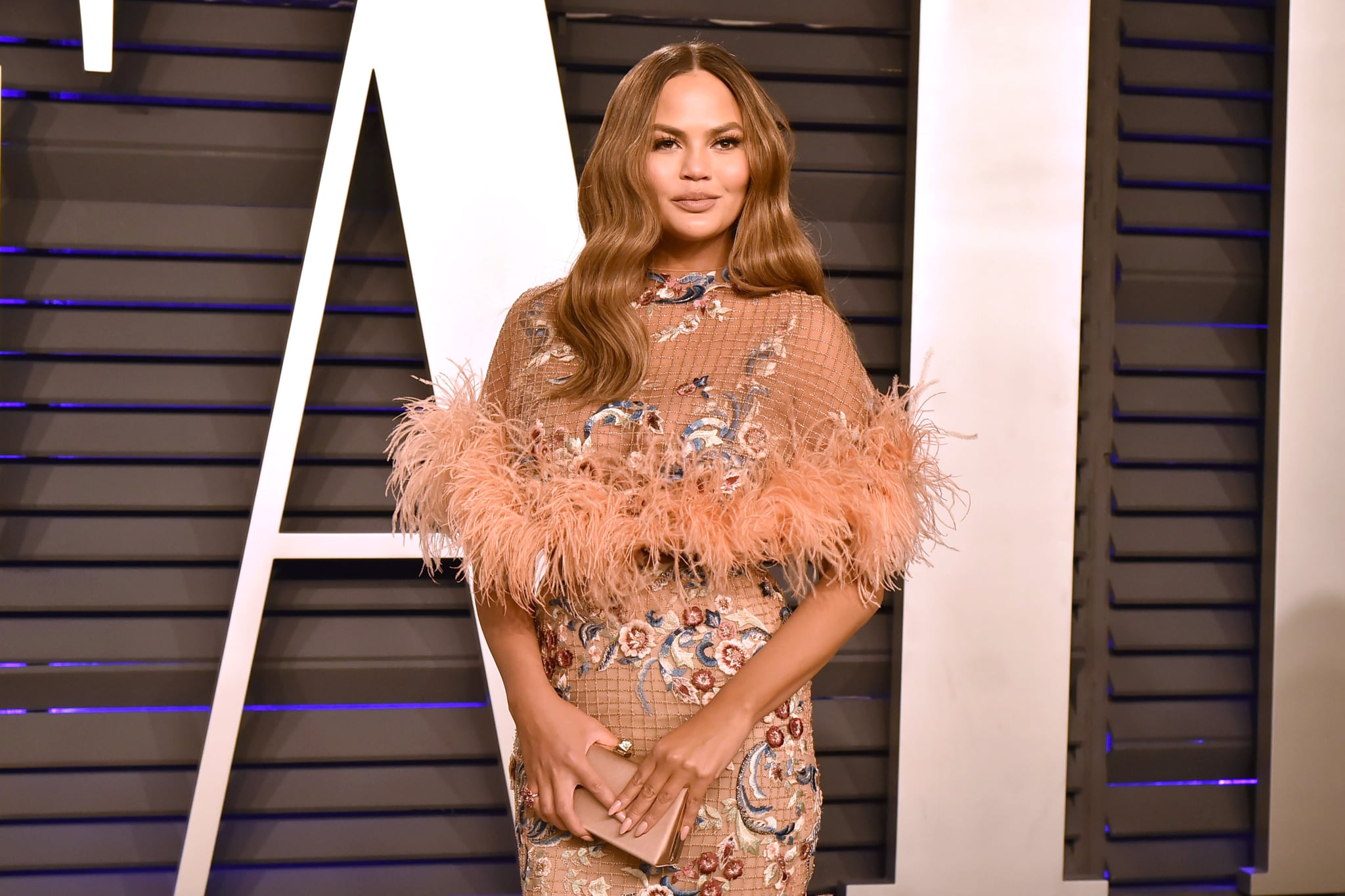 Chrissy Teigen's friends made an incredible, moving gesture to honor her and John Legend's late son, Jack. On Monday, Chrissy revealed that members of her inner circle had donated blood to "replace" the seven pints she was given in the hospital before her pregnancy loss at the end of September. This generous act — led by Kimmie Kyees with six others — brought Chrissy to tears, filling her heart with "warmth and happiness." In an emotional expression of gratitude, she shared her thanks on Instagram.
"I'm overwhelmed by our circle of friends. The love I feel for each and every person in our circle actually makes me ache," she wrote. "@kimmiekyees, I've known you for so many years now. You know every story, you hear every life gripe, you're amazing at what you do but the way you treat my kids and family is cherished always. To do something like this for baby jack is just...I dunno. Beautiful."
According to Chrissy, Kimmie was told by volunteers that blood donations were "severely down" because they rely heavily on high school drives, which are not happening during the pandemic. "I learned alot about the process but most importantly I was told the blood supplies are low due to the pandemic," Kimmie explained on her own Instagram page. "They have not been able to collect like they used to especially here in Los Angeles. I would like to challenge those of you who can.. to go out and donate where ever you live!! Encourage friends and family to come along .. going together really made the whole experiance so special and even fun !!!! Give the gift of life :)"
Kimmie continued, "Baby Jack is inspiring people to save others .. Im so grateful for my amazing friends and their williness to do this for chrissy and her family ... paying it forward is everything!!! My heart is so happy !!!" For Chrissy, this effort is a confirmation that she has the right friends in her life. "I am so proud of the people I surround myself and my family with," she said.