Chrissy Teigen Took Luna to See Misty Copeland, and the Toddler Wore the Appropriate Attire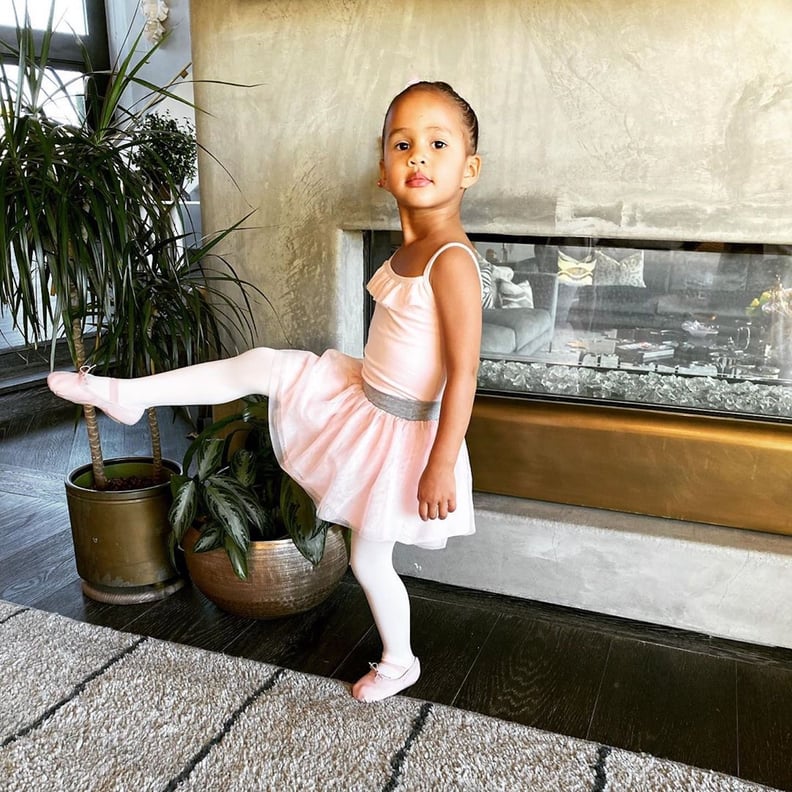 I've always been told that you have to dress for the job you want, not the job you have. Apparently, Chrissy Teigen is teaching her daughter, Luna, that same logic, because when she took the 3-year-old to see Misty Copeland perform on Dec. 15, Luna rightfully insisted that the only appropriate thing to wear was a pink ballet skirt.
On Sunday night, the model and Lip Sync Battle host tweeted a few details about her family's fun night out, which saw her, husband John Legend, and Luna take a trip to see the American Ballet Theatre's production of The Nutcracker in Los Angeles. Luna decided to attend the show dressed like a ballerina, wearing a leotard, a ballet skirt, pink tights, and ballet slippers, because what else does one wear to a ballet? Chrissy shared a photo of Luna on Instagram, writing, "heading to see @mistyonpointe in the nutcracker! won't wear anything else I tried."
Luckily for Luna, she didn't come dressed up for no reason; she got called off the bench and was lucky enough to get a chance to dance with Misty herself. In a video taken after the show, she's seen happily running around a dance studio with John and Misty. She even got to take a selfie with the 37-year-old performer. Get a look at Luna's fun night with Misty ahead.