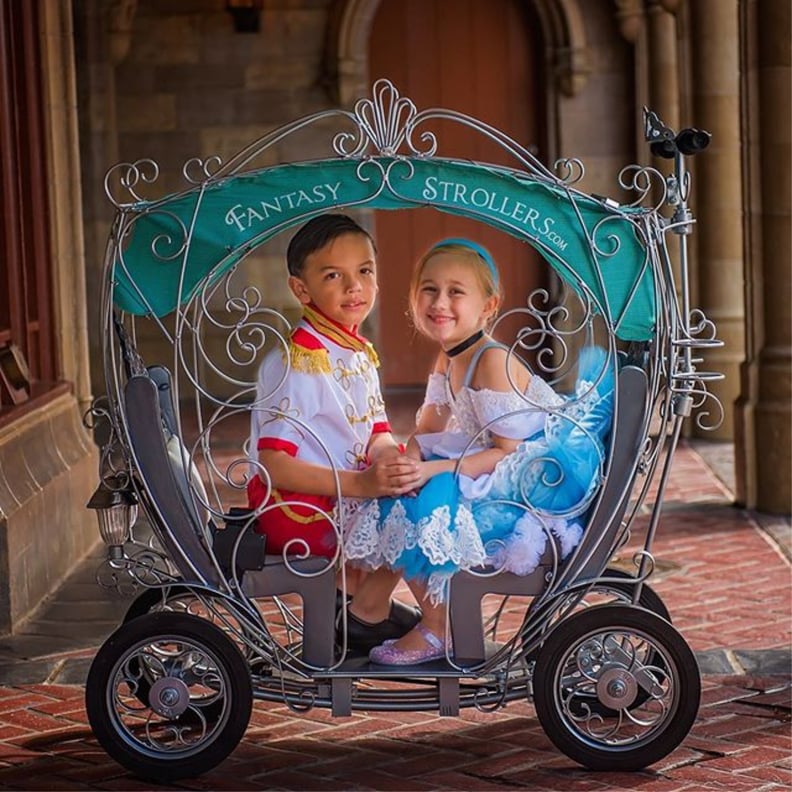 Every squad loves a solid family vacation, and what better place to hang with your kiddos than Disney World? While we're certainly ones to soak up all the fun, all that walking around can be tough on the little one's feet. But thankfully, there's a way to avoid that and ensure your prince or princess's vacation is even more magical: by renting out an over-the-top Cinderella carriage stroller.
Just a year old, Fantasy Strollers lets moms and dads rent out fit-for-royalty strollers to cruise around the resort. All parents need to do is reserve a carriage for either eight hours ($100) or splurge for the Surprise Package ($200) for an additional cost, which includes a luxury chauffeur service, a red carpet ceremony, and two silk roses. Talk about living in the lap of luxury!
And FYI, parents: the carriages can accommodate two children up to 9 years old, weighing 95 pounds or less. Additionally, the strollers come equipped with lights for nighttime adventures, phone chargers, and fans designed to keep little ones cool on hot days. What's more? They can convert into beds, making nap time a breeze! Scroll through to check out these gorgeous strollers in action, and be sure to tell all the fairy godmothers out there that they're out of a job!