As POPSUGAR editors, we independently select and write about stuff we love and think you'll like too. If you buy a product we have recommended, we may receive affiliate commission, which in turn supports our work.
Dreaming up different Halloween costume ideas for kids can be a serious challenge — especially if you have to help get multiple kids dressed up for the spooky occasion. Between coordinating with your little ones on their preferred outfit and getting the style ordered, the whole process can prove to be pretty tedious — and, depending on where you shop, expensive. This is precisely why we love coordinating kid costumes so much, as they take all the work out of shopping for several Halloween costumes and usually provide much cuter photo opportunities, as well.
Halloween is just around the corner and it's never a bad time to get into the spooky spirit — especially as the fall season tends to be much busier with hectic back-to-school routines and a number of fun seasonal events. To help take the stress out of your Halloween costume shopping this year, we rounded up the best sibling Halloween costumes that are perfect for toddlers, teens, and every age in between (including adults!).
Get set to hear "oohs" and "ahhs" as your little ones make their way through the neighborhood this Halloween. With a little planning and some cooperative tots, it's easy to create a family theme for your kids' costumes. Whether you're looking for fun sibling costume ideas that'll help them channel their favorite Disney characters or hoping to shop for Halloween costumes for brothers and sisters that are hilariously unique, we've found lots of costumes that work together like two peas in a pod (yes, we found that exact costume, too).
Keep reading to browse our picks and find the best sibling Halloween costumes.
— Additional reporting by Rebecca Brown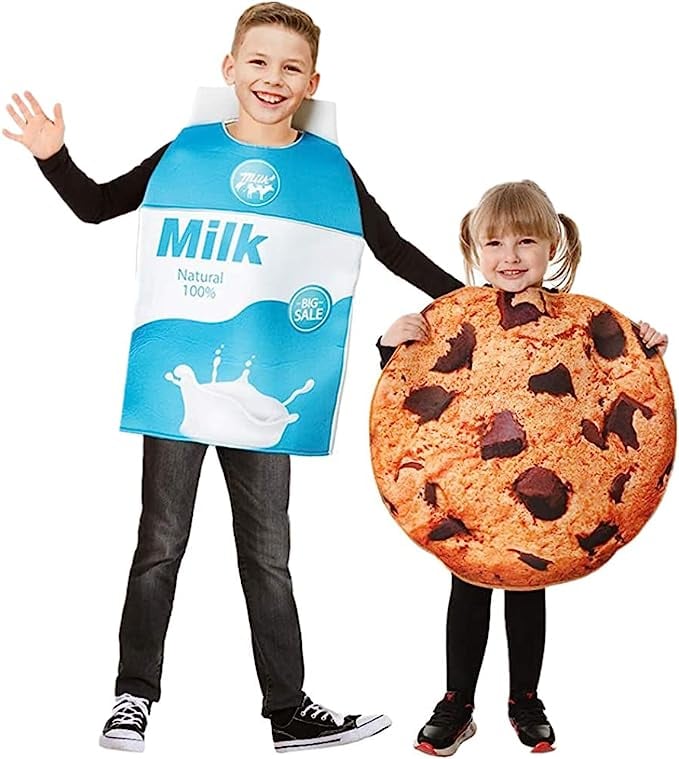 Best Sibling Halloween Costume For Brothers and Sisters
Snailify Kids Milk and Cookies Costume ($37)
Sibling relationships are often pretty complicated ones. Even if your kiddos aren't as sweet of a combo as milk and cookies, you can still pretend come Halloween with this hilarious sibling Halloween costume, which we'd argue is especially perfect for brothers and sisters.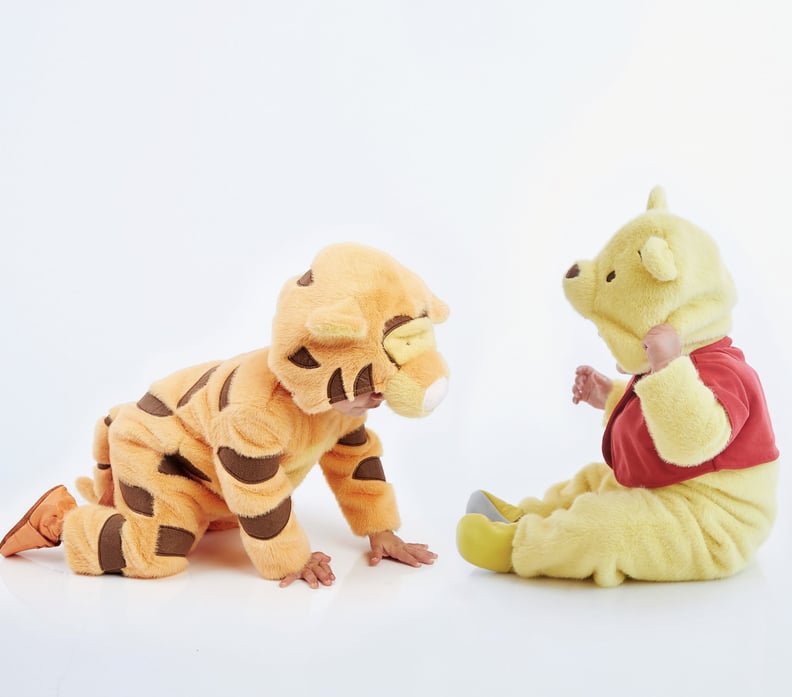 Best Disney Sibling Halloween Costume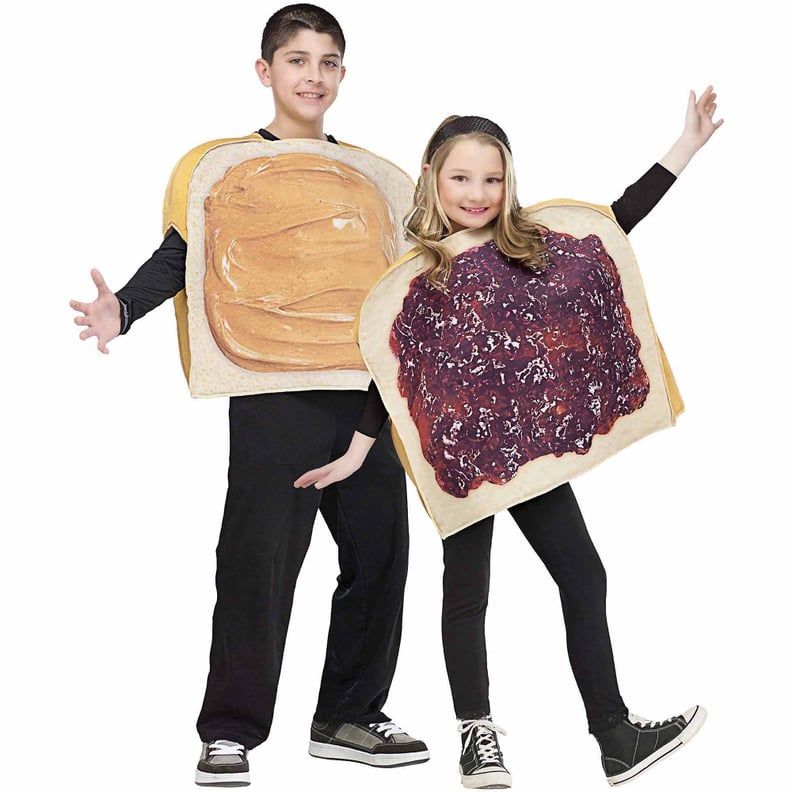 Best Sibling Halloween Costume For Tweens
Peanut Butter & Jelly Children's Halloween Costumes ($43)
These two coordinating sibling Halloween costumes go together like peanut butter and jelly — exactly like them, in fact. The set features two identical costumes that resemble slices of bread, one with a jelly spread on top, and the other with peanut butter (or sunbutter, for kids with allergies). The Halloween costume idea is funny, unique, and surprisingly comfortable, making it a great buy for older kids and tweens who might want to wear something more relaxed while trick-or-treating.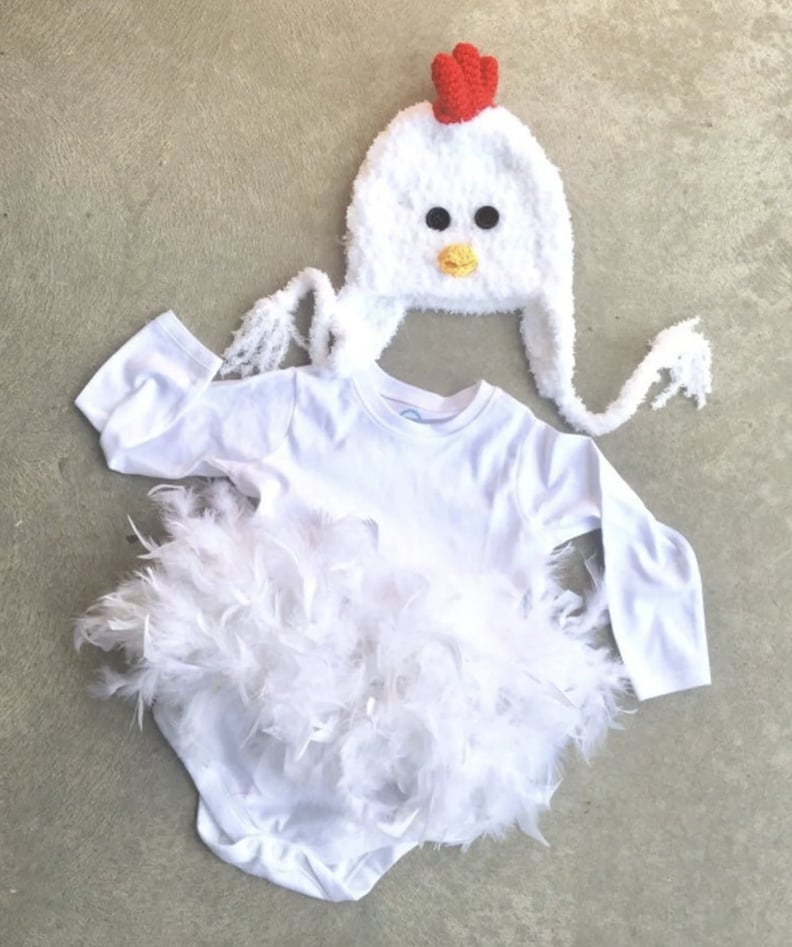 Best Sibling Halloween Costume For Babies
Matching Chick Costumes For Babies ($260)
If you've got a couple of newborn babies on your hands, what better way to memorialize their first Halloween than with matching chick costumes? They might not have hatched from an egg in quite the same way, but they've still got that wide-eyed spirit that's as endearing as an actual baby chicken. Plus, this hand-crocheted set is made with toddlers in mind and even features a cozy onesie as the base.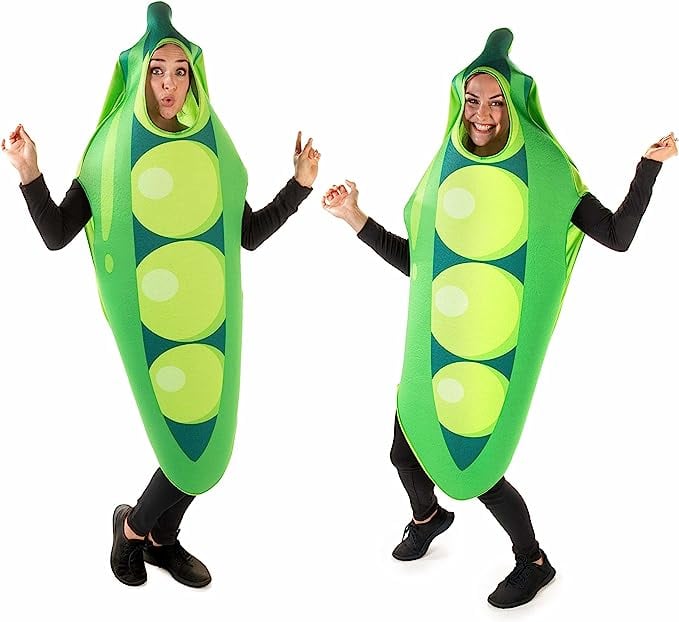 Best Sibling Halloween Costume For Teens
Fruit & Veggie Costumes 2 Slip-On Halloween Costume ($35)
Get this adult Halloween costume for the grown-up siblings who are still like two peas in a pod. It's perfect for the pair who love a cheesy pun. The identical costumes showcase their special bond even more.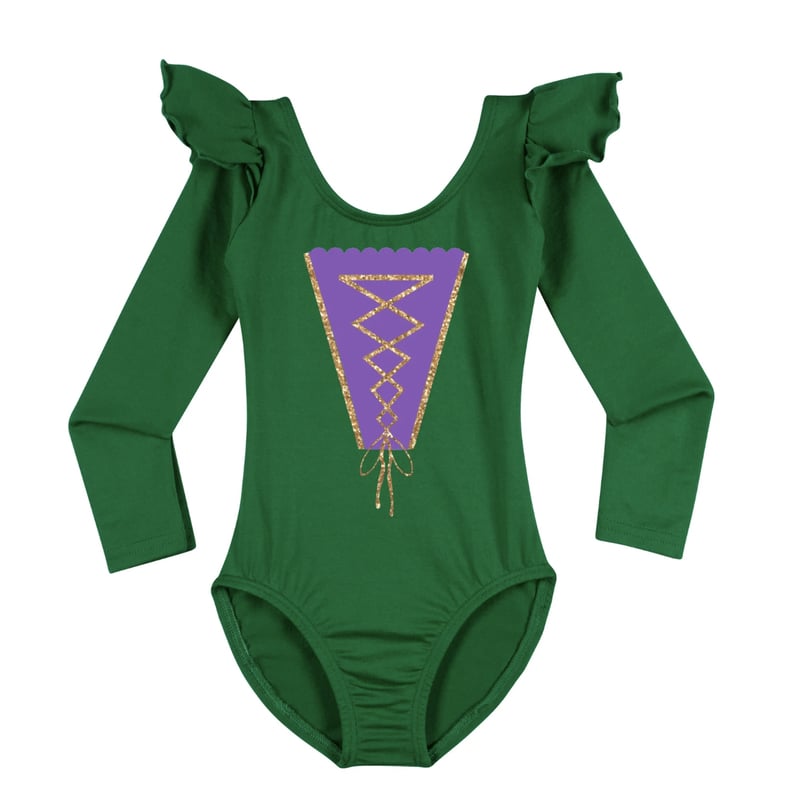 Best Spooky Sibling Halloween Costume
"Hocus Pocus" Set ($29, originally $36)
Halloween costumes don't come any cuter than this, especially if you have multiple babes you're trying to coordinate outfits for this Halloween. The spooky set features three onesies in green, red, and pink, all of which are designed to look like the unforgettable costumes of the Sanderson Sisters from "Hocus Pocus."
Best Funny Sibling Halloween Costume
Thing 1 and Thing 2 ($25)
Keeping up with your kids can feel like a chore in itself, especially if you have twins, triplets, or just growing youngsters who look a lot alike. Play into their resemblance with these Thing 1 and Thing 2 outfits, which are bound to inspire plenty of laughs while they're trick-or-treating around the neighborhood or partying it up at a Halloween get-together.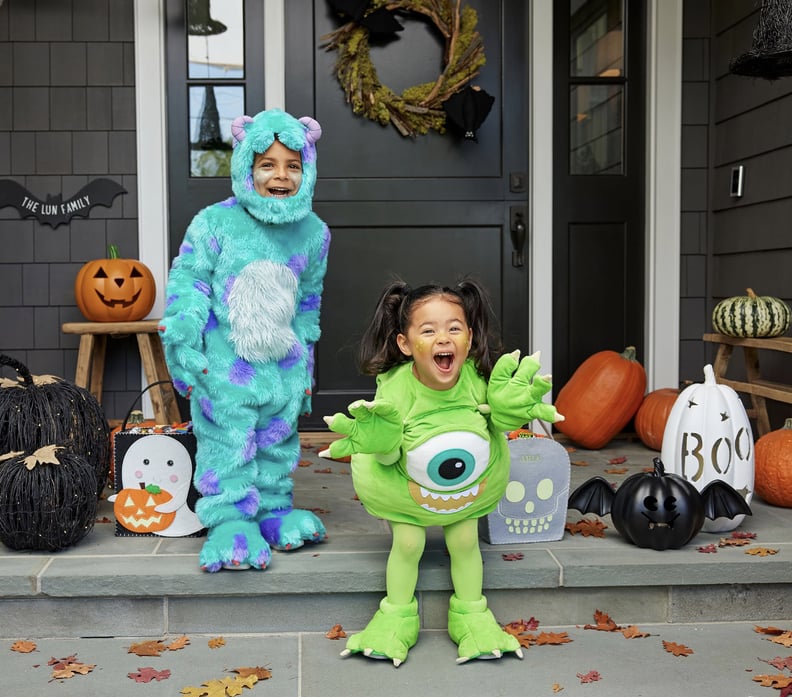 Best Sibling Halloween Costume For Kids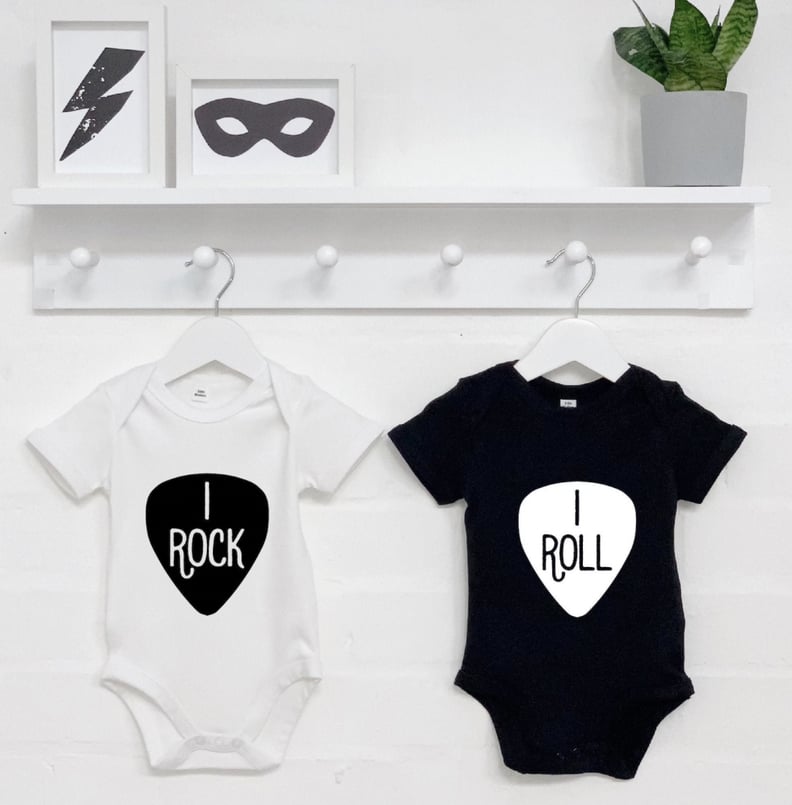 Best Sibling Halloween Costume For Toddlers
Rock-and-Roll Matching Halloween Costume Set ($39)
Whether your toddlers have a punk attitude or are just showing a love for rock-and-roll music early (you've gotta teach 'em young, after all), this matching sibling costume is bound to garner a lot of compliments and keep your kiddos feeling comfortable come Halloween night.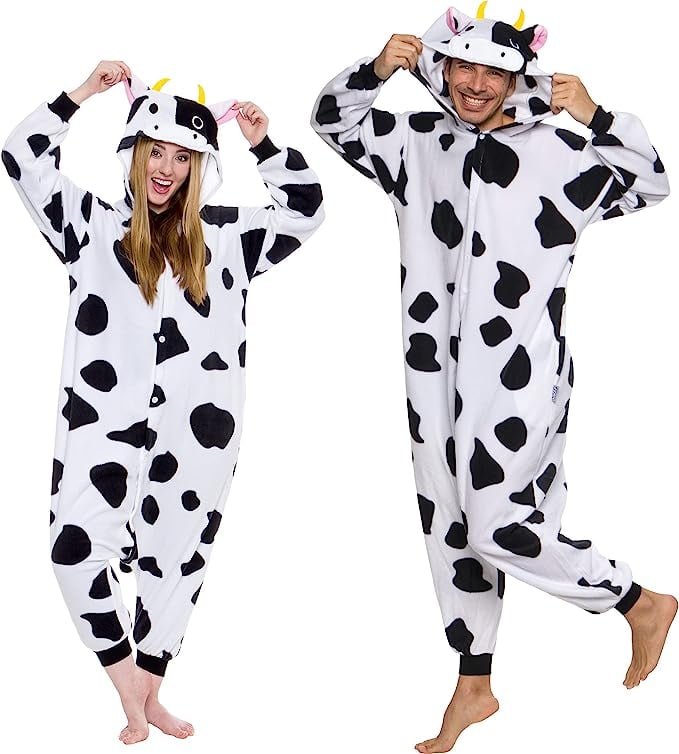 Best Sibling Halloween Costume For Adults
Adult Onesie Animal Halloween Costume ($26 and up)
Moo-ve over, kids — even if you and your sibling are all grown up, you can still celebrate your familial bond (and be the star of any Halloween party) with this hilarious animal costume set. Best of all, these sibling Halloween costumes are designed like a classic pair of pajamas, so you can wear them all night at a Halloween party and crash on the couch with them on, too.