As POPSUGAR editors, we independently select and write about stuff we love and think you'll like too. If you buy a product we have recommended, we may receive affiliate commission, which in turn supports our work.
You heard it here first: after an undeniably chaotic year, the definitive holiday vibes for 2021 are cozy and chill. This year, we think the holidays should be all about keeping things low-key at home with family — board-game battles, home-cooked meals, and movie nights spent snuggled up on the couch. No matter what your plans look like, you can still prioritize comfort when it comes to getting dressed.
We're ready to put the days of tight dresses and stuffy button-ups behind us, and we bet your kids are, too. Look no further than Gap for holiday outfits for the whole family that go all-in on coziness. We put together a few examples below, complete with styling tips. And don't worry, we made sure these looks are still totally Instagram-worthy.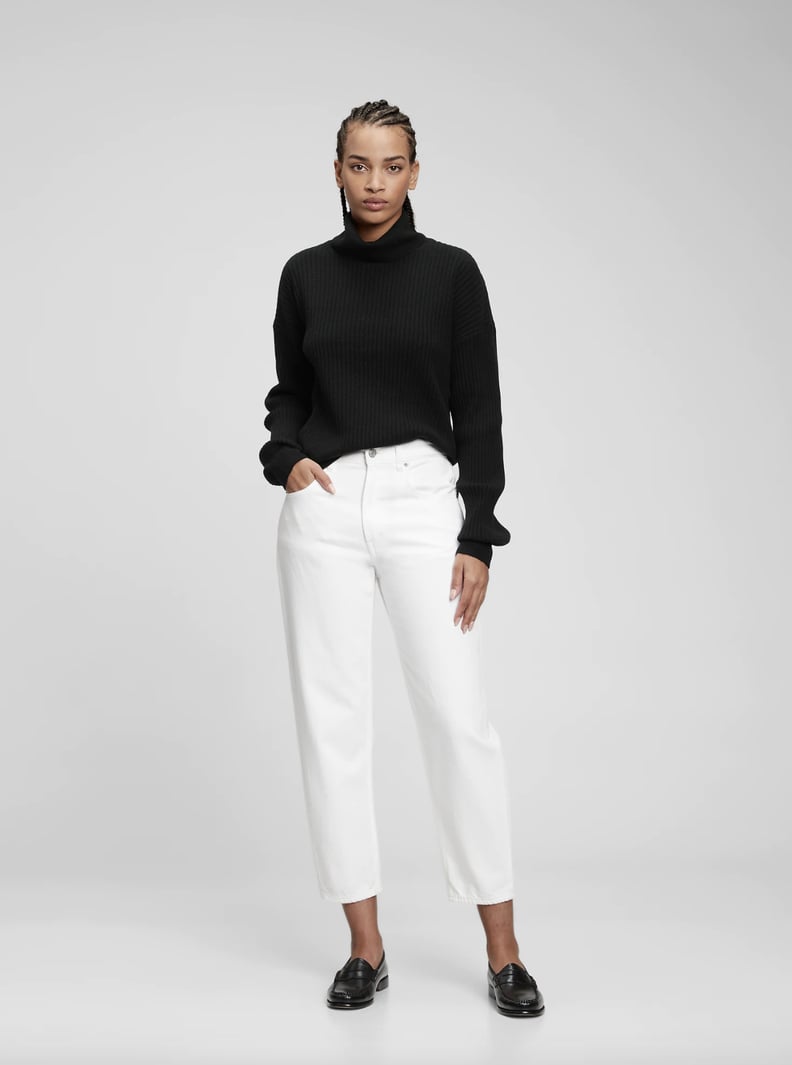 Turtleneck Sweater and Velvet Pants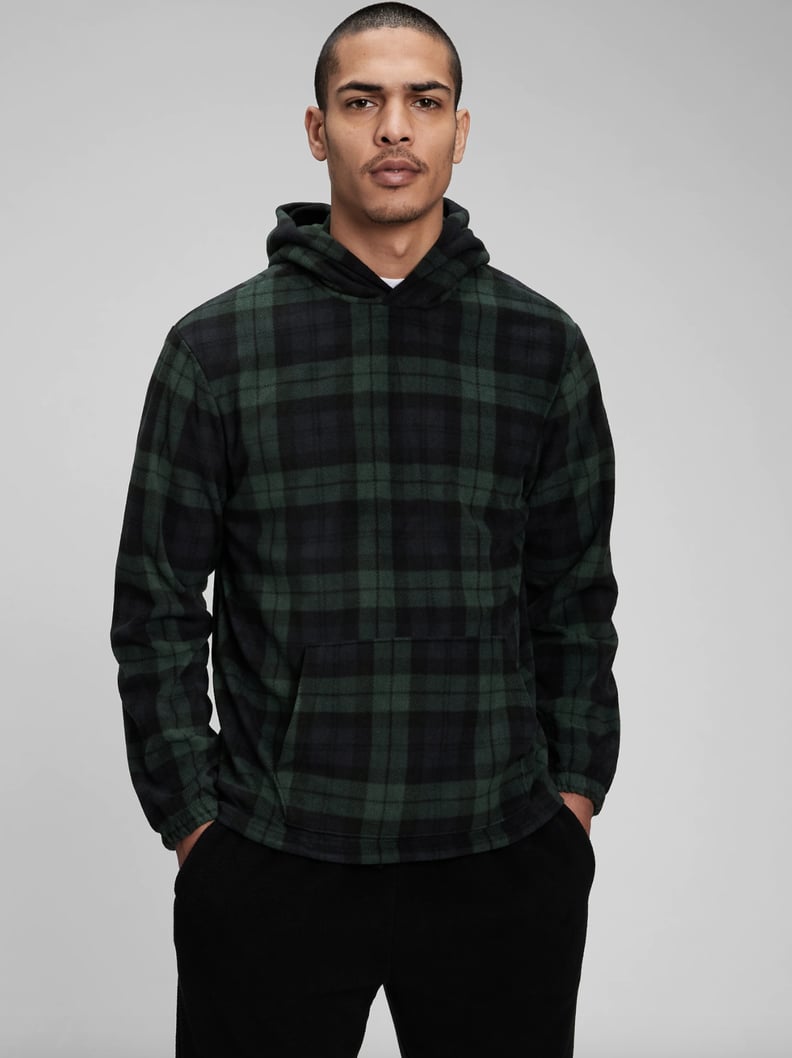 Plaid Hoodie and Corduroys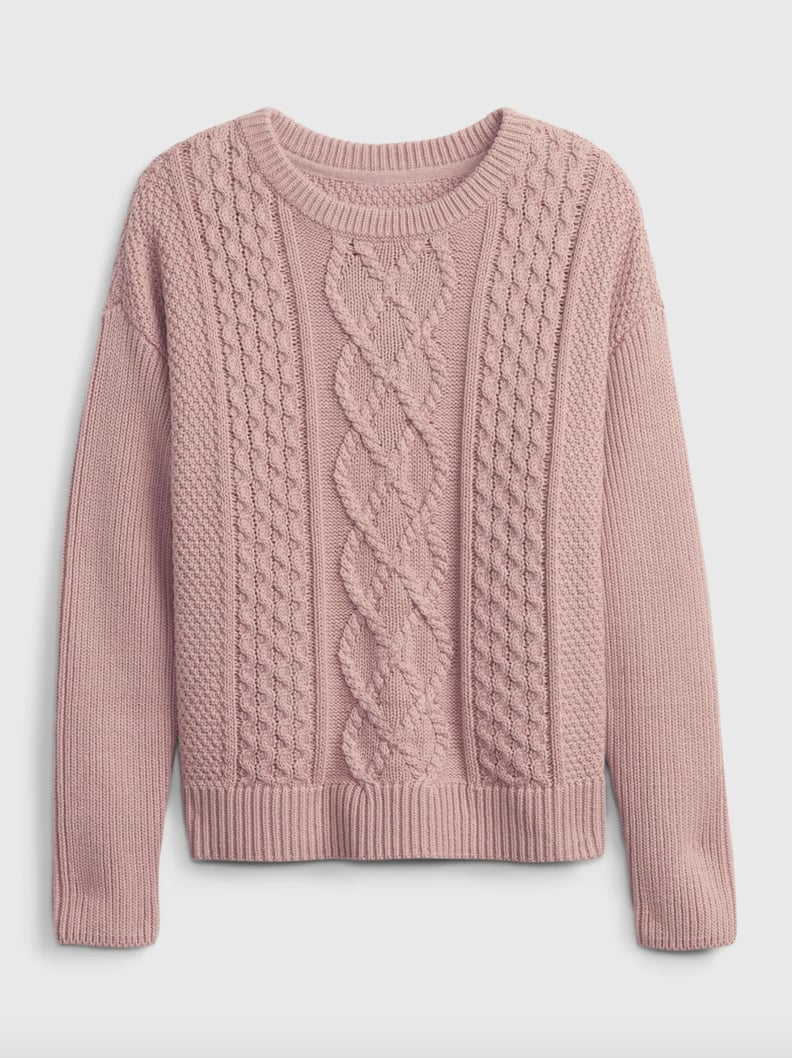 Cable-Knit Sweater and Sparkly Leggings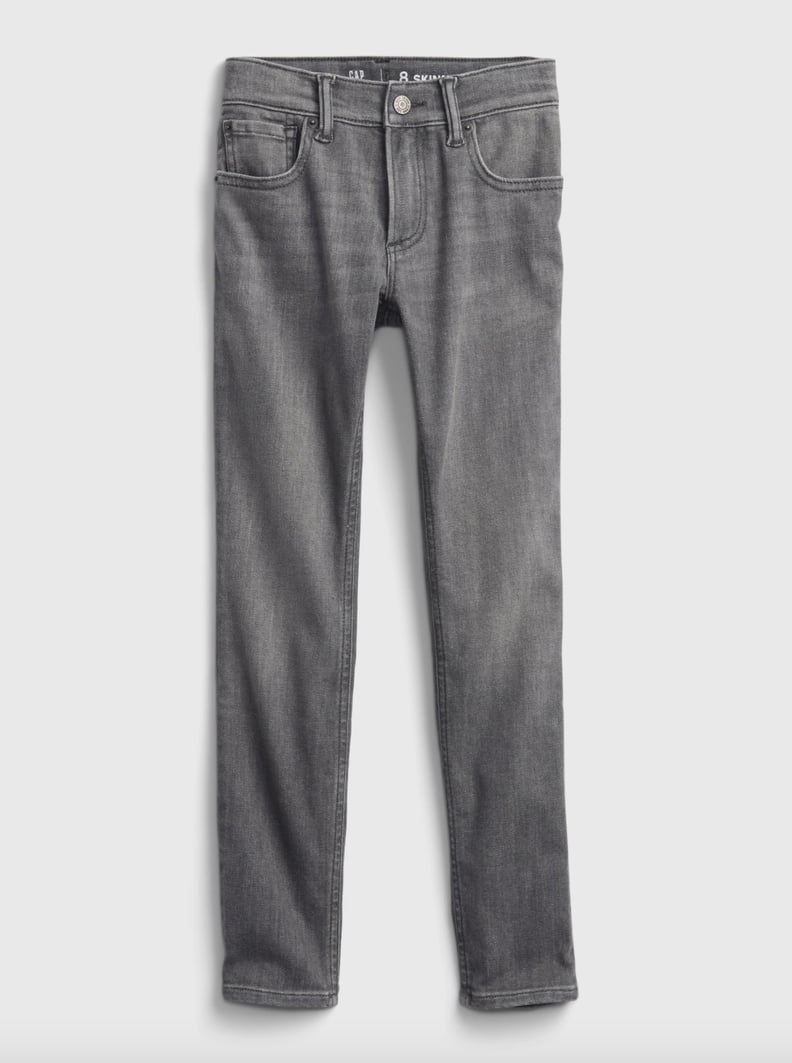 Grey Jeans and a Crewneck Sweater
Denim in a faded grey wash, like the Gap Kids Skinny Jeans With Washwell ($40), put a sophisticated spin on blue jeans without diminishing the comfort. Paired with the Gap Kids Solid Crewneck Sweater ($35), this is an outfit they won't mind putting on. Maybe, if you're lucky, you'll even convince them to pose for a few family photos.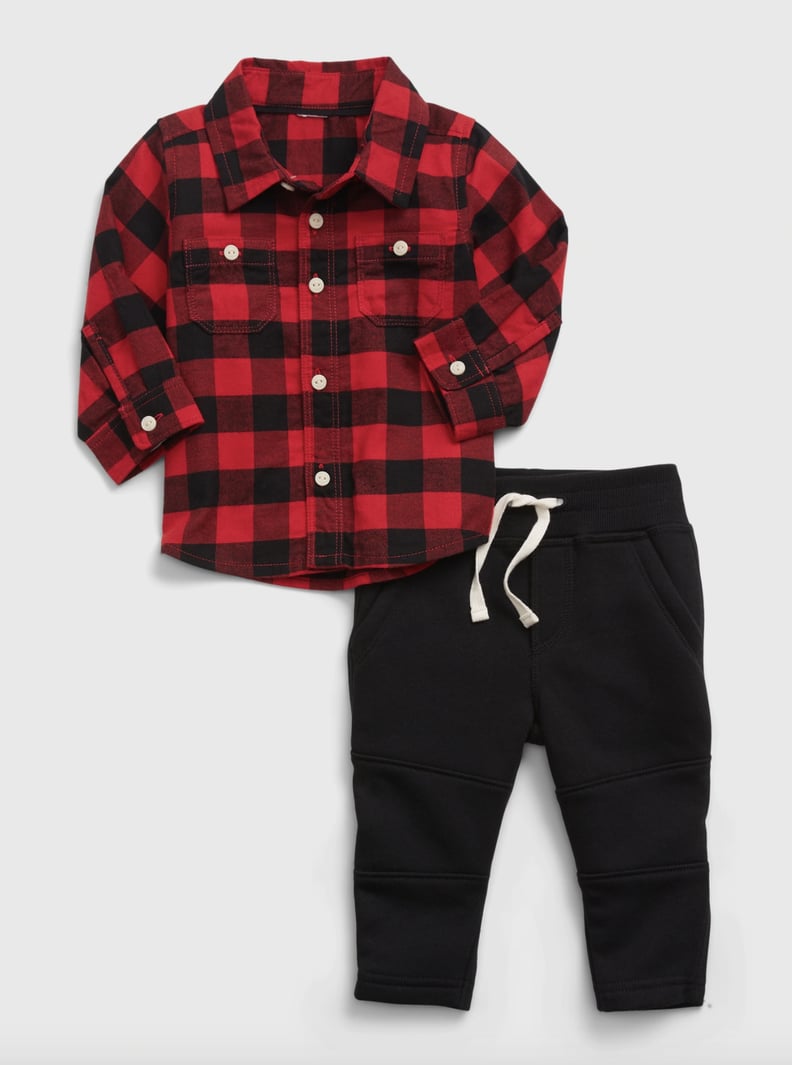 Baby Flannel Shirt Outfit Set
Not us getting jealous of babies for being able to buy adorable pre-picked outfits in sets . . . The Gap Baby Flannel Shirt Outfit Set ($58) makes dressing your littlest one for holiday dinner easier than ever.