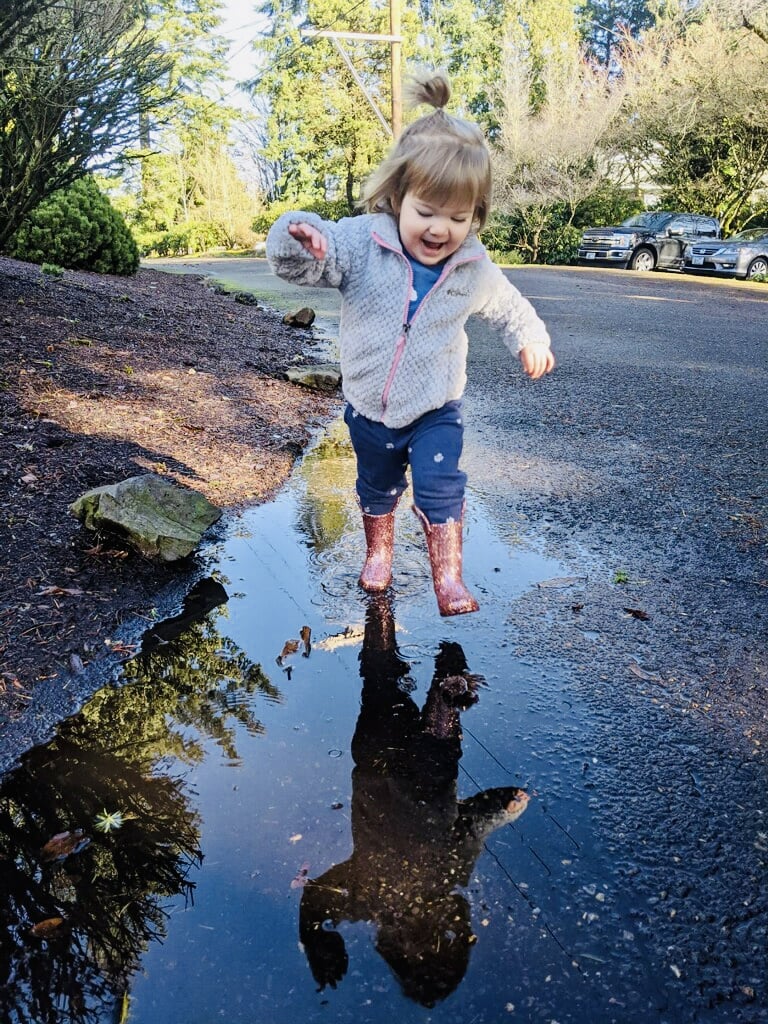 POPSUGAR Photography | Maggie Panos
POPSUGAR Photography | Maggie Panos
As POPSUGAR editors, we independently select and write about stuff we love and think you'll like too. If you buy a product we have recommended, we may receive affiliate commission, which in turn supports our work.
At least once per day, my 20-month-old daughter brings me her rain boots and sits down on the floor, legs extended up like a dead bug. She does this even when we're not leaving the house — why? Because kids are weird and they like weird stuff. But also because her rose gold, glittery rain boots are cool as hell, and she knows it.
She's been wearing them since before her tiny feet filled them out, and now that we're in the thick of rainy season (in the Pacific Northwest, no less), they are her footwear of choice on nearly every walk we take. She splashes through puddles in them, putzes around the muddy yard in them, and everywhere we go, they become a topic of conversation.
"Oh my god, I love those boots," envious mothers remark in the grocery store as her feet dangle from the cart. "Do they make those in adult sizes?" is another common comment. Do I wish they were remarking on my beautiful daughter, with her delicate poise and striking eyes? Sure, but I understand — the boots are quite distracting.
So once and for all: Western Chief makes them, and you can get them on Amazon. The company sells sizes five (toddler) through 13 (little kid). They are affordable, ranging from $12 to $25, and they come in multiple colors. And no, Western Chief does not sell an adult equivalent, but I would be willing to sign a petition.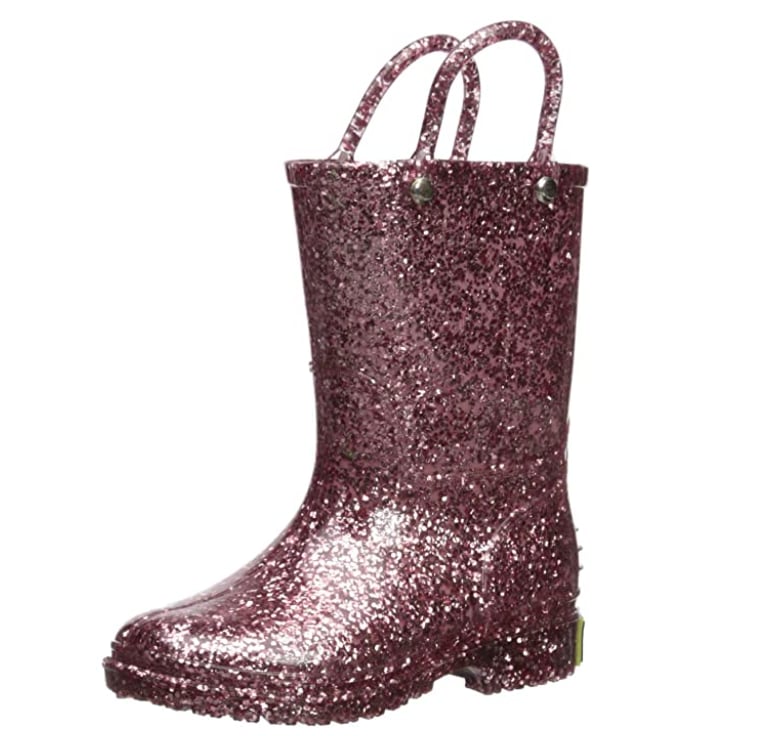 Western Chief Glitter Rain Boot in Rose Gold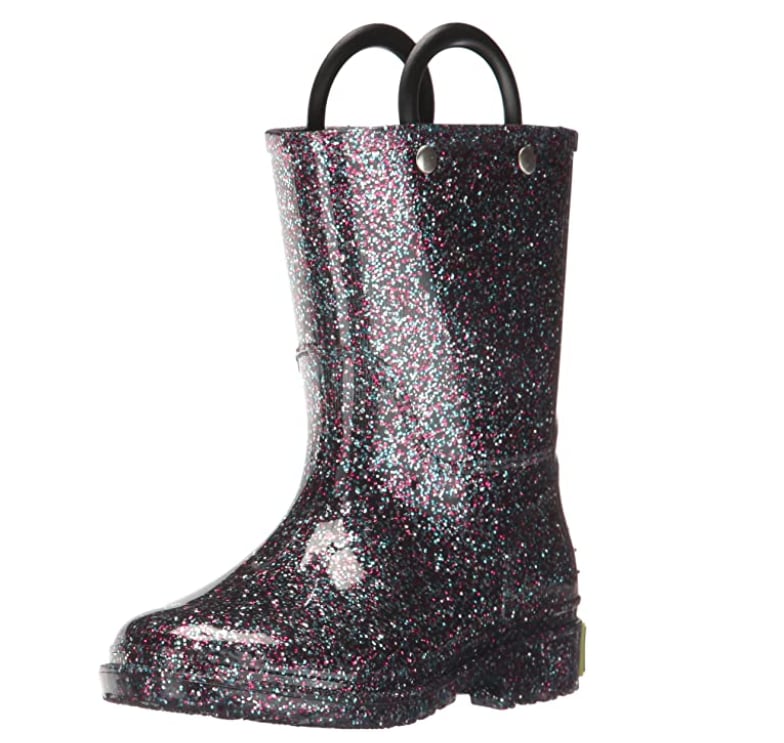 Western Chief Glitter Rain Boot in Multi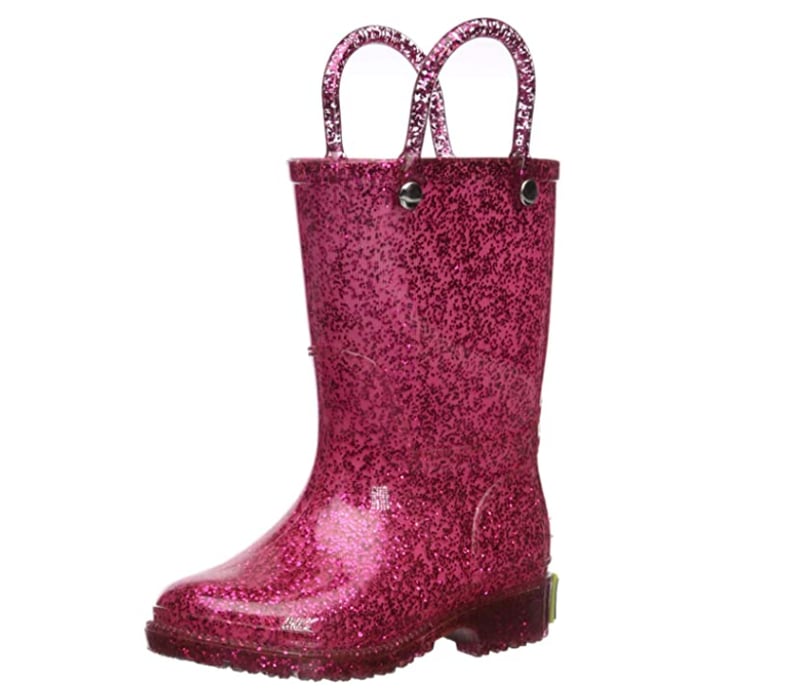 Western Chief Glitter Rain Boot in Pink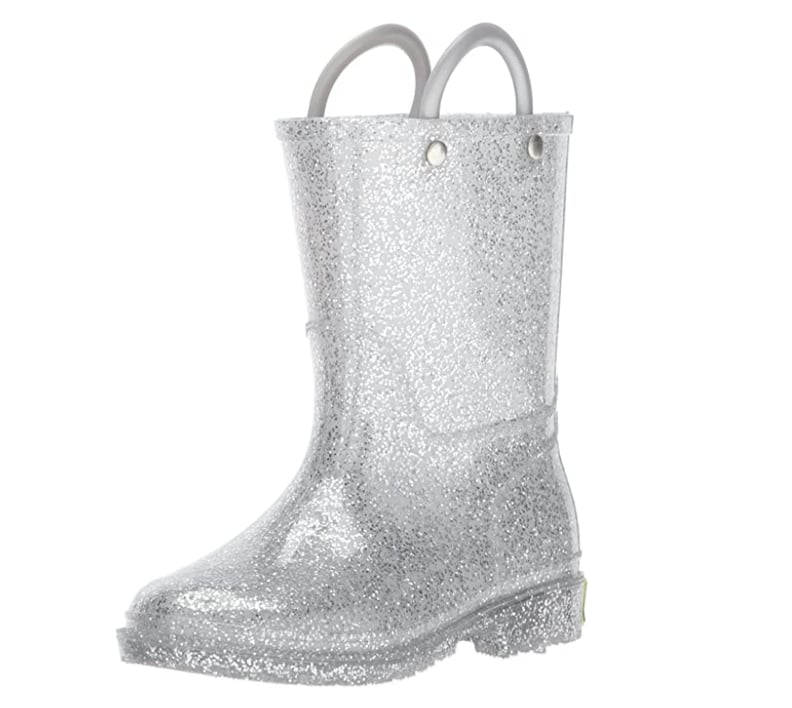 Western Chief Glitter Rain Boot in Silver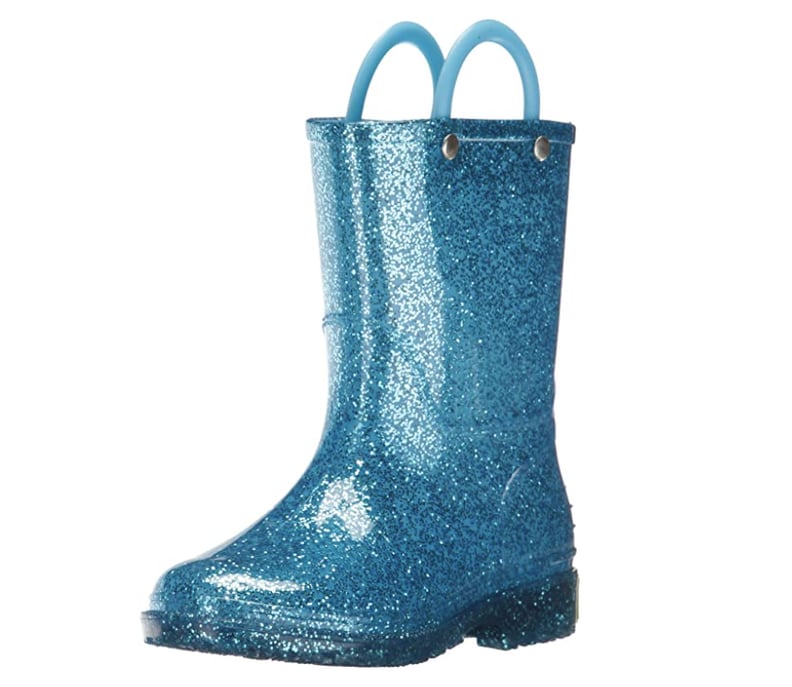 Western Chief Glitter Rain Boot in Turquoise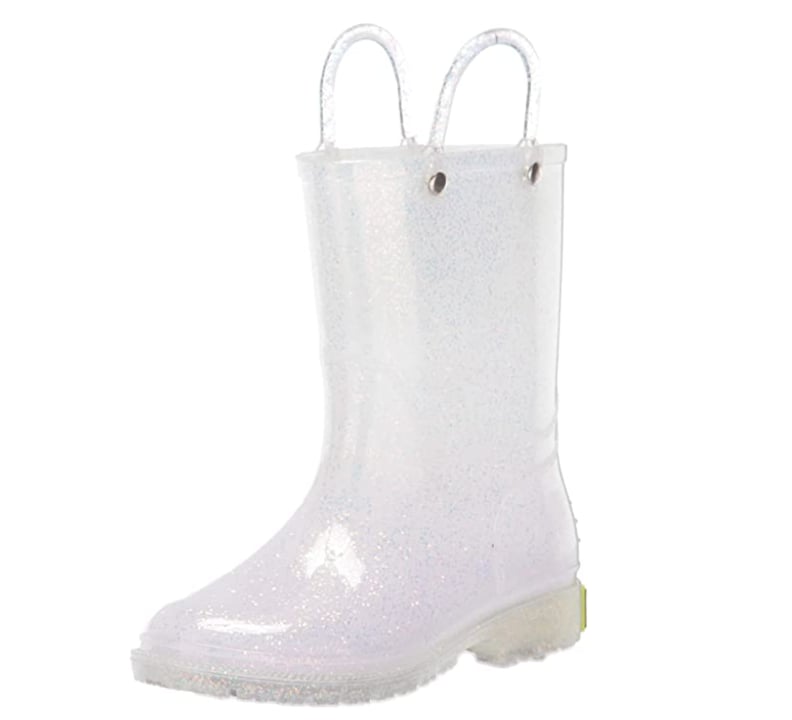 Western Chief Glitter Rain Boot in Clear