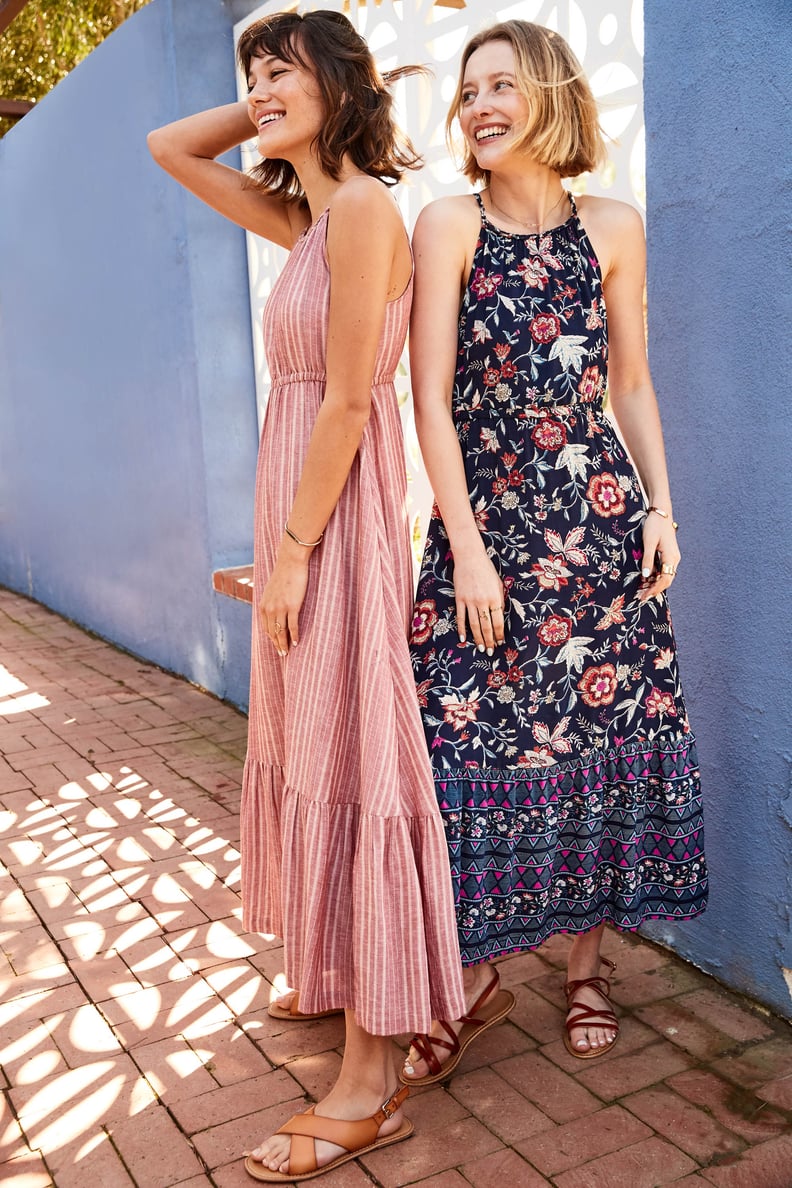 Old Navy
As POPSUGAR editors, we independently select and write about stuff we love and think you'll like too. If you buy a product we have recommended, we may receive affiliate commission, which in turn supports our work.
When you get pregnant with your first child, people will likely make the joke that you'll never go to the movies again. They'll also encourage you to make time for your partner, once you get the hang of things. Since my husband and I both work from home, I started thinking it would be fun to put an intentional date night at home on the calendar. Not an evening where we look at each other and say, "What do you want to watch," but one where we dress up and meet, say, in the living room at a specific time.
Since I spend so much time wearing loungewear at home, switching things up and putting on a stylish dress or layering cute jewelry can definitely make the time with my partner feel more special. Since Old Navy is loaded with cute options, I put together a short list of musts for your next living room date.
Old Navy Sleeveless Button-Front Rib-Knit Midi Dress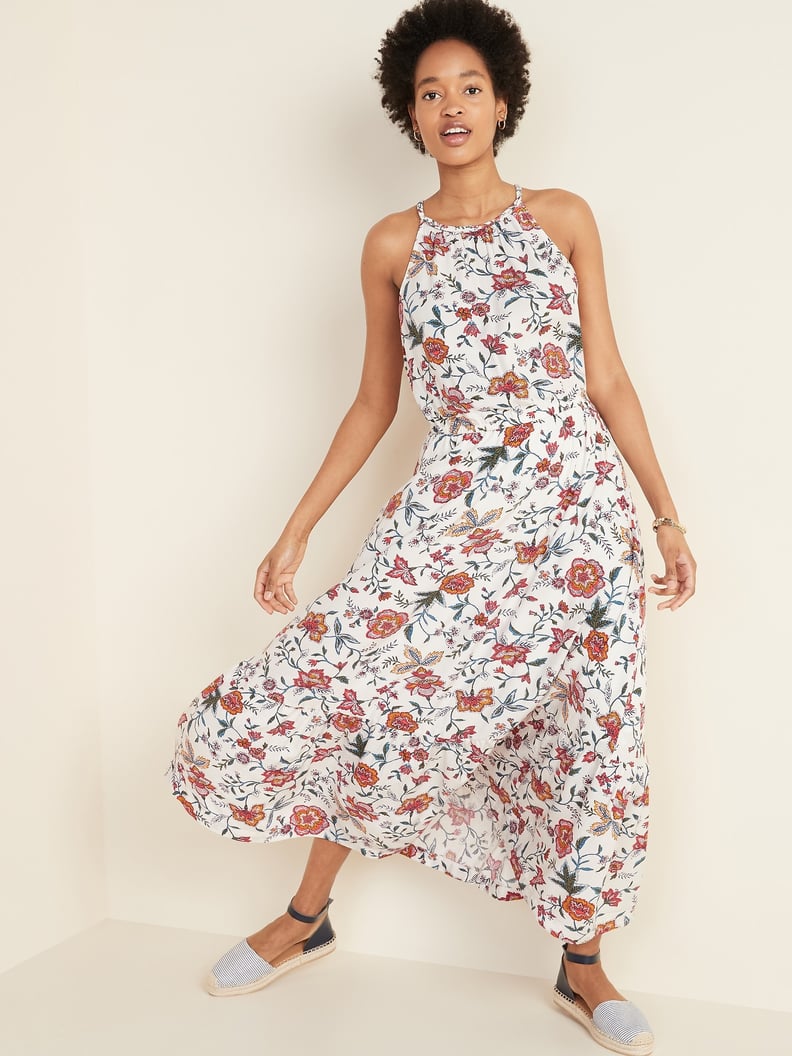 Old Navy Waist-Defined Braided-Strap Maxi Sundress
Orbital Stone Drop Earrings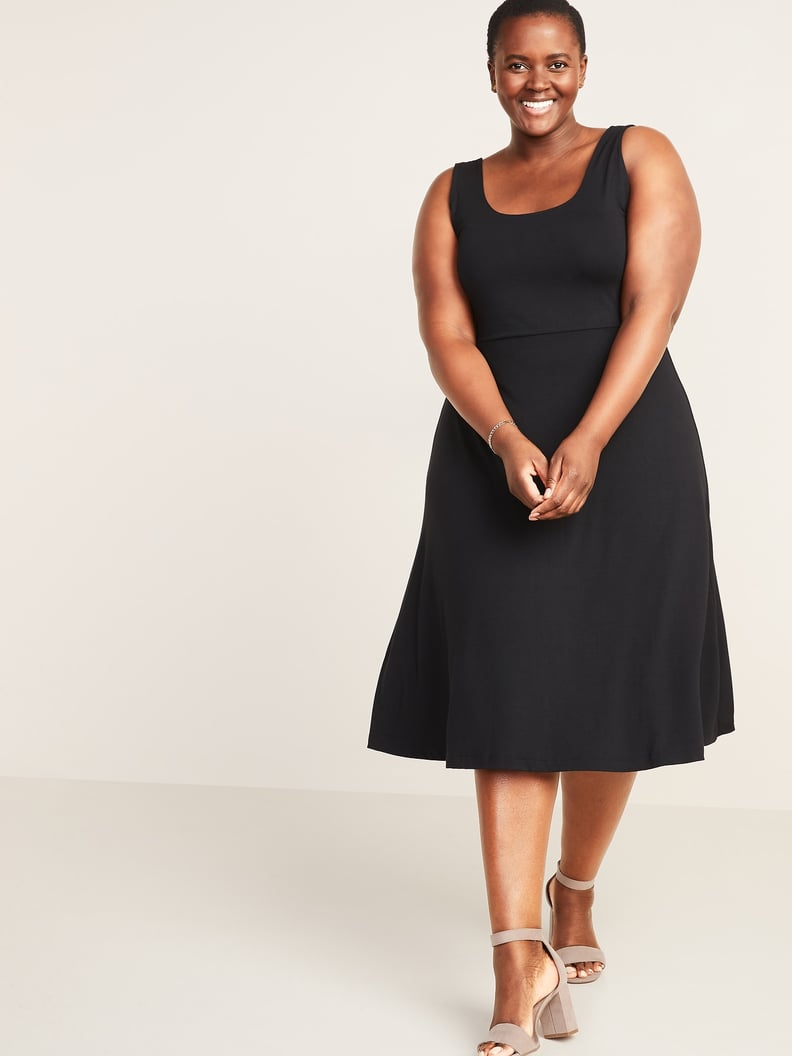 Old Navy Fit & Flare Sleeveless Plus-Size Dress
Re:Vital All-Over Hydrating Body Oil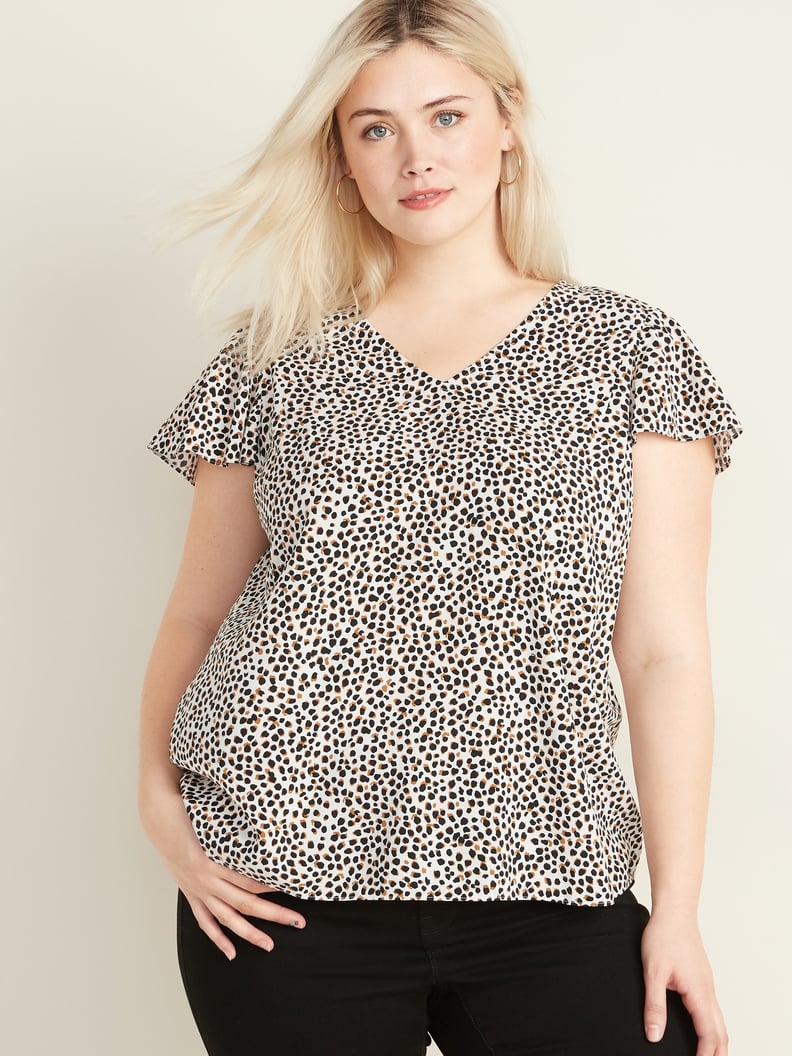 Old Navy V-Neck Flutter-Sleeve Plus-Size Blouse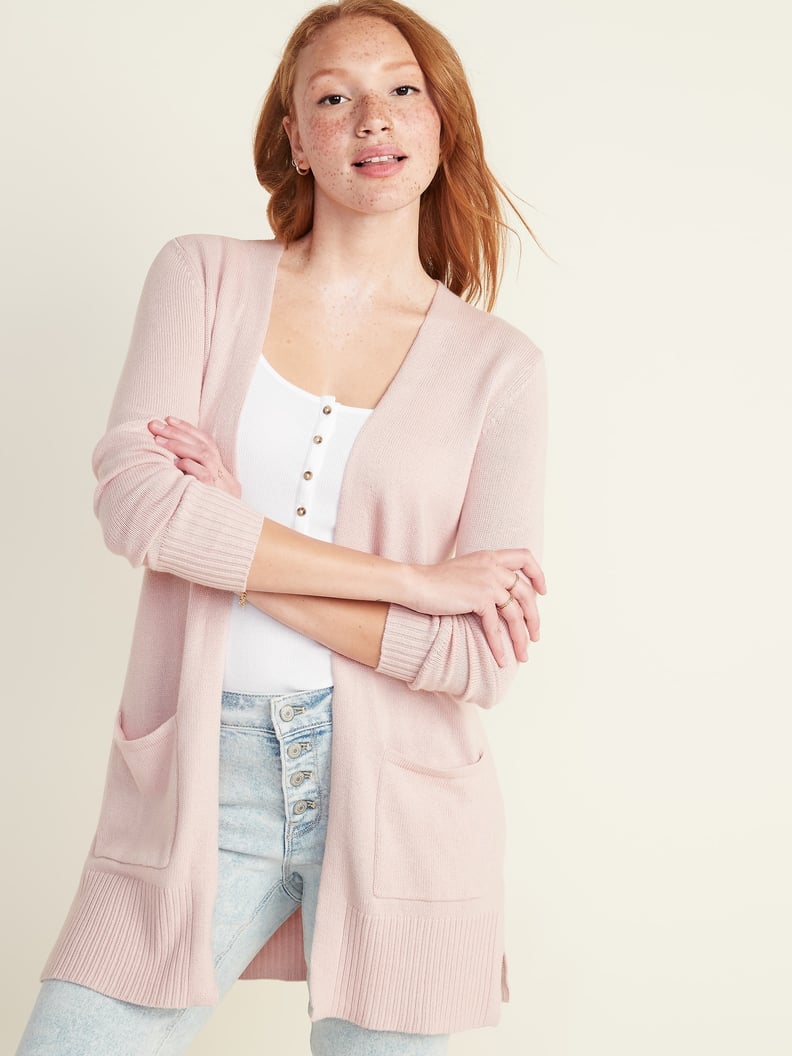 Old Navy Long-Line Open-Front Sweater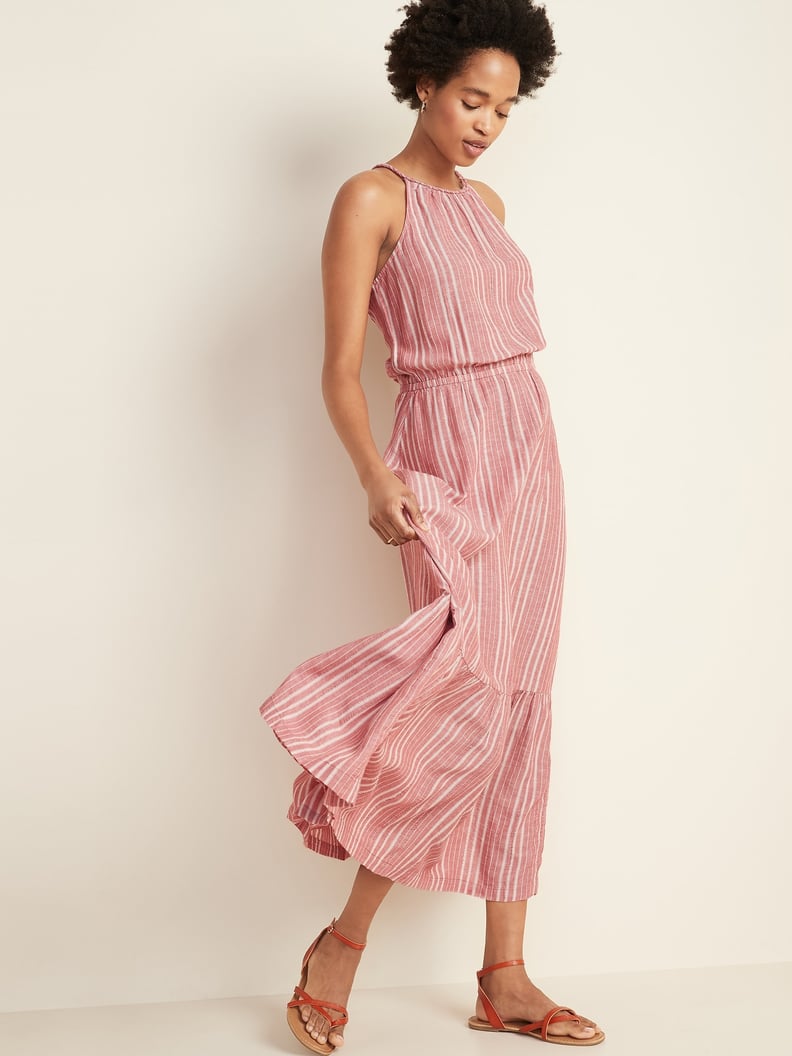 Old Navy Waist-Defined Braided-Strap Dobby Stripe Maxi Sundress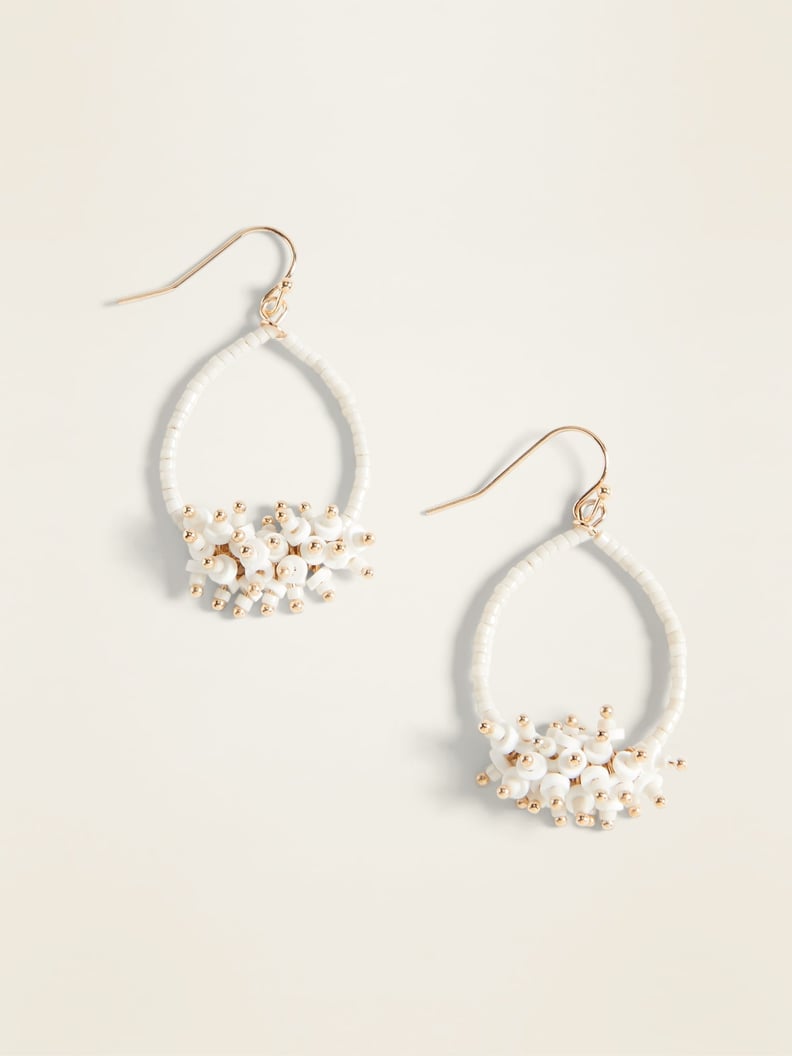 Old Navy Beaded Hoop Drop Earrings
Old Navy Layered Multi-Bead Statement Necklace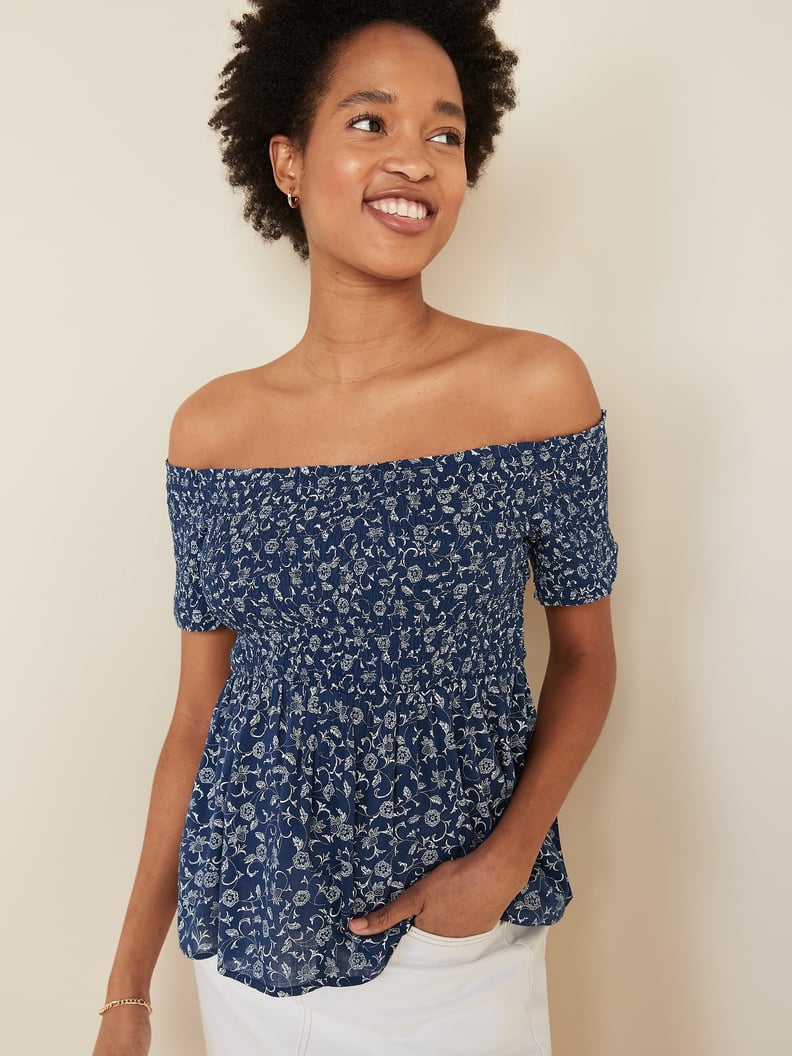 Old Navy Floral-Print Smocked Off-the-Shoulder Top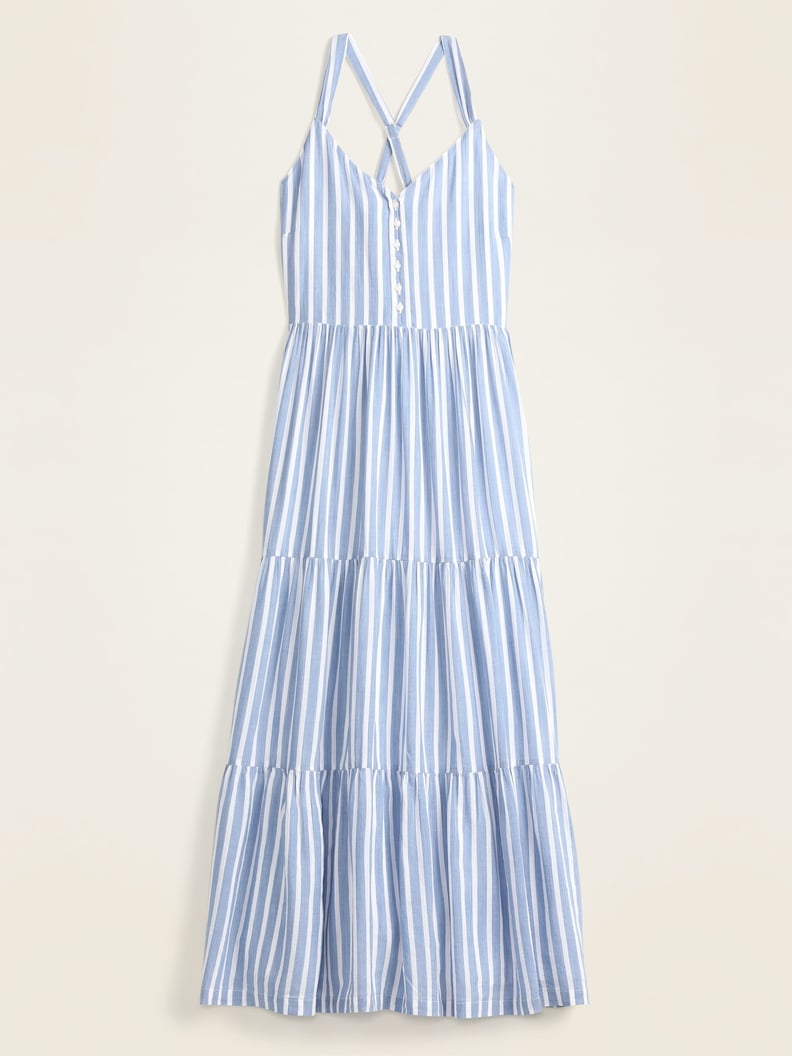 Old Navy Striped Fit & Flare Tiered Maxi Sundress