A Dad Has Been Impersonating His 12-Year-Old on TikTok, and His Mannerisms Are 10/10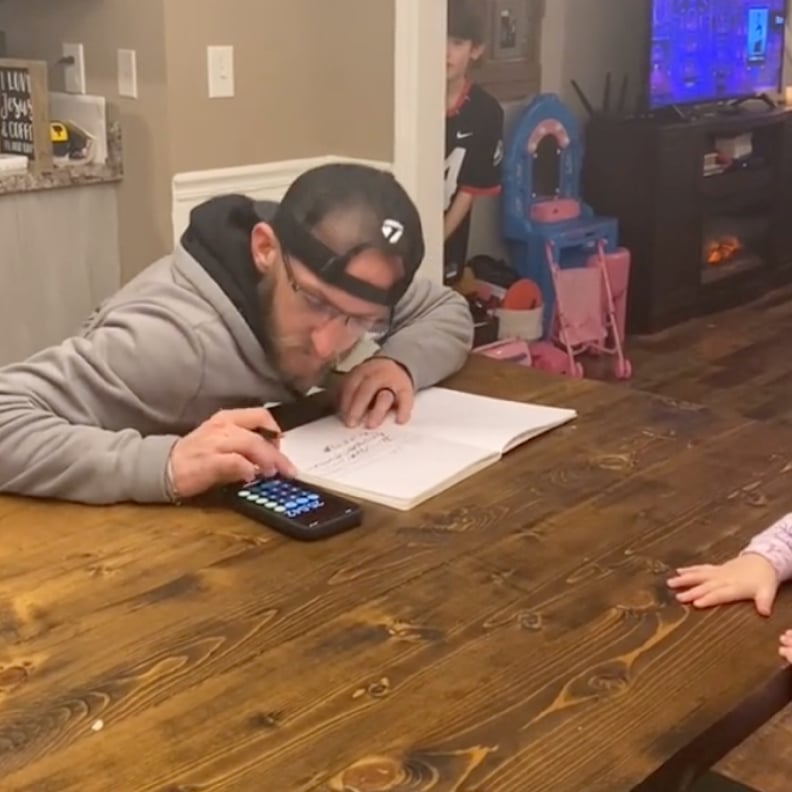 Father of four Brandon Floyd clearly has his 12-year-old son Carson's mannerisms down pat! In a series of hilarious TikTok videos that will make any parent with teens actually laugh out loud, we get an in-depth look at how his kiddo acts on the regular. Between sliding into every room and constantly jumping up to slap the doorways at any opportunity, it's safe to say 12-year-olds have a lot of energy, which Brandon conveys perfectly.
Whether "Carson" is complaining about the fact that they're having spaghetti for dinner again or asking his mom to buy him something at the store right after the holidays, scroll ahead to get a peek at some of our favorite clips. And rest assured, these videos are totally in jest!
How Carson Acts at the Store
How Carson Acts While Getting Ready For School
How Carson Acts While Playing Sports
How Carson Acts After School
How Carson Acts in General