Diana Taurasi and Penny Taylor Welcome Baby Girl
WNBA Star Diana Taurasi Made It Home From the Semifinals Just in Time For the Birth of Her Daughter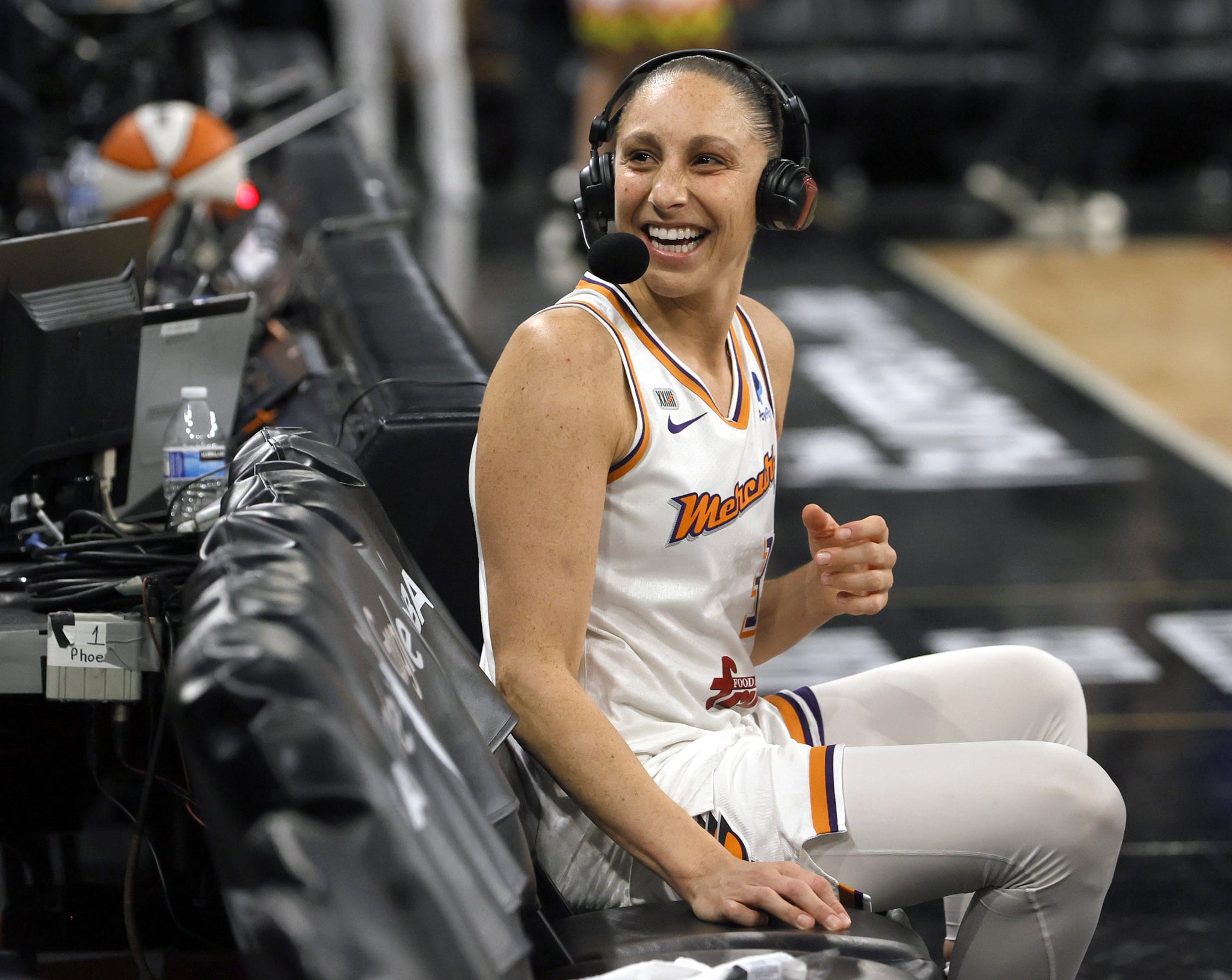 Looks like the Taurasi-Taylor family has another baller to add to their roster! Hours after securing a spot in the WNBA finals, Phoenix Mercury star Diana Taurasi and wife Penny Taylor welcomed their second child, a baby girl, early Saturday morning. Taurasi's team announced the news on Twitter, writing, "At 4:24 am baby GOAT #2 arrived. Congratulations to Dee and Penny on the birth of their beautiful, healthy baby girl. 💜🧡 #FamilyOf4TheValley."
It was an extremely exciting few days for the new family of four, as Taurasi finished the semifinals game against the Las Vegas Aces after scoring 24 points and made it home to Phoenix just in time for Taylor to give birth to their daughter. In her post-game interview, the WNBA legend pointed to the camera and said, "Hold it in babe, I'm coming!"
The couple met in 2004 when they were teammates on the Mercury together and dated for years before marrying in 2017. They already have a 3-year-old son named Leo Michael. Congratulations to the Taurasi-Taylor family, and good luck to the Mercury in the WNBA finals!