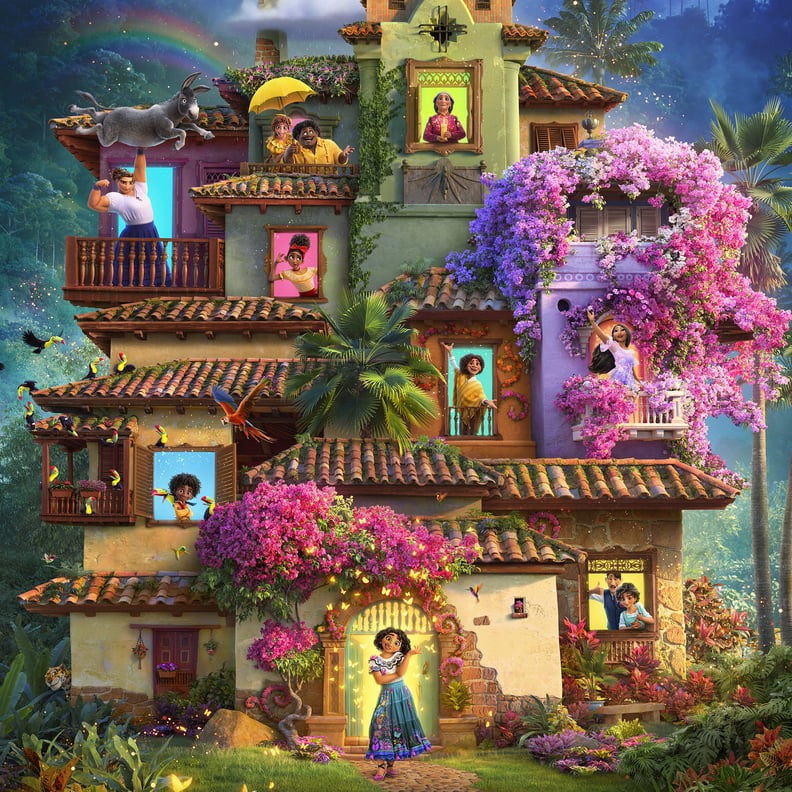 At long last, Disney's final theatrical release of 2021, Encanto, is out in theaters! The colorful animated movie, which was released last week, is about the Madrigal family who live in a small town called Encanto in the mountains of Colombia. They live in a magical house and all possess exceptional gifts, like shapeshifting and super-strength — all except 15-year-old Mirabel (voiced by Stephanie Beatriz). When Mirabel discovers that Encanto's magic is in danger, she may be the only Madrigal who can do something about it.
"Mirabel is a really funny, loving character who also deeply yearns for something more. She's also not afraid to stand up for what she knows is right — something I love and relate to very much," Stephanie said in a press release. "I'm Colombian on my father's side, and playing this role fills me with immense pride. As a Disney kid, I'd burn through my VHS tapes and adored every single magical story that the world of Disney introduced me to. I learned in those that stories that anything is possible, especially if you believe in magic and the goodness rooted deep inside us all."
The movie features music written by Hamilton's Lin-Manuel Miranda, who said he's been working on the tunes for the last four years. The voice cast also includes María Cecilia Botero, Wilmer Valderrama, Adassa, Diane Guerrero, Mauro Castillo, Angie Cepeda, Jessica Darrow, Rhenzy Feliz, and Carolina Gaitán.
When Will Encanto Be on Disney+?
Although the movie just hit theaters, families are eager to find out when they can watch it in the comfort of their own home – or rewatch it again and again. Thankfully, the film will be available for streaming on Disney+ starting Dec. 24. In fact, all Disney+ subscribers can stream it at no additional cost – you won't have to pay for Premier Access to see it.
See the beautiful first trailer for Encanto above, check out first photos, posters, and a teaser below, and get excited for the movie's Nov. 24 release in theaters!
Inspiring Disney's Encanto
Disney's Encanto Teaser Trailer
Disney's Encanto Official Trailer