Disney and WildSmiles Braces Mickey Mouse-Shaped Brackets
Of Course Disney Has Made Its Way to Orthodontia — Mickey-Shaped Braces Now Exist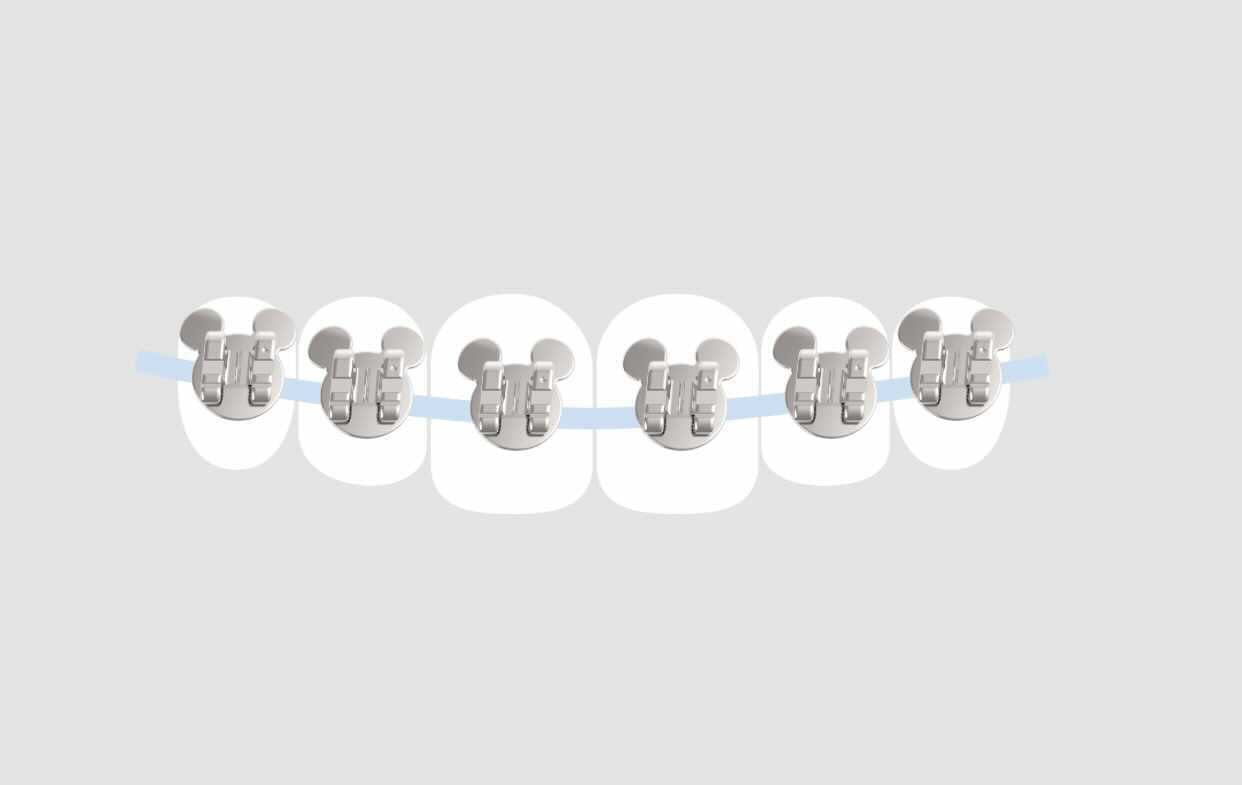 Anyone who's had braces knows how uncomfortable and generally unflattering they tend to be. The epitome of a ridiculously expensive necessary evil that's always worth it once you reach adulthood, we can't help but chuckle when looking back on our school photos where our braces were on full display. According to a press release, kids and teens who can't get enough of all things Disney can look into an entirely new option: Mickey Mouse-shaped brackets and colorful elastics that coincide with their favorite characters.
A fun take on an otherwise uninspired rite of passage, Disney announced a partnership with WildSmiles Braces to give kids' orthodontic experiences a little more pizazz.
"As an innovator in orthodontic treatment, we are thrilled to collaborate with Disney," WildSmiles founder Clarke Stevens said in a press release. "Mickey Mouse is a beloved character that inspires creativity and has always had a way of spreading ear-to-ear smiles for generations. That animated spirit reinforces the new fun perspective we have brought to orthodontic correction through the WildSmiles brand."
If your big kid isn't a huge Disney fan, they can choose from other bracket shapes — like hearts and stars — that are certainly way more eye-catching than the traditional style. And FYI: the new Mickey Mouse style is also available to adults who are desperately missing their favorite theme parks right now!