Disneyland Is Shutting Down Mickey's Toontown
Disneyland's Toontown Is Closing For a Scheduled Makeover (and a New Mickey and Minnie Ride!)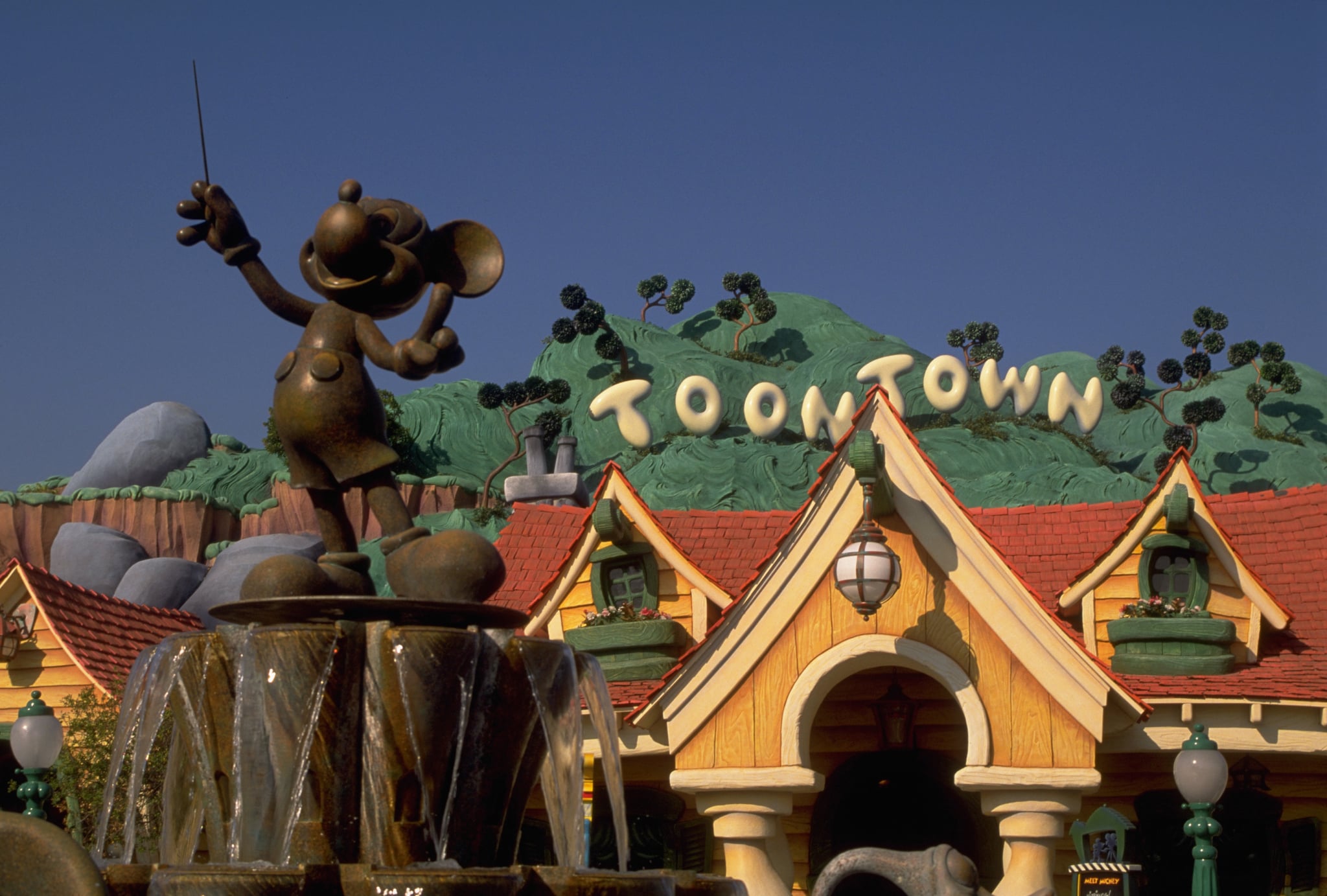 Pack away your popcorn buckets and your favorite walking shoes, because your next trip to Disneyland might be on indefinite hold. On Nov. 15, Disney Parks Chair Josh D'Amaro announced that Disneyland will be shutting down Mickey's Toontown, one of the park's most well-known attractions, in March 2022 to make way for a scheduled makeover, according to Deadline. So if you had tickets booked for next year and you were looking forward to swinging by this section of the park, you might want to think about rescheduling. Keep reading for more details on the park closure and what to expect.
What Kind of Makeover Is Disneyland Giving Toontown?
Renovations in the park will be geared toward families with young children, giving kids the opportunity to enjoy "a vibrant symphony of sights, sounds and sensations" as they "slide, spin, splash, touch and listen," according to Disneyland's Imagineers. Other changes include CenTOONial Park, an open, grassy space for "spontaneous play and relaxation," and a new ride: Mickey & Minnie's Runway Railway. The announcement comes shortly after Disney announced plans to reimagine Splash Mountain as a Princess and the Frog ride, which means there will be a lot to see next time we swing by the park.
Engineers will also be adding two new interactive experiences to Toontown, including a "dreaming tree," inspired by the tree Walt Disney used to dream under, for children to play, crawl, and explore on. The second experience is a fountain located in the center of CenTOONial Park with water tables and sensory experiences around its base. At night, the fountain will create a "unique spectacle," so you know we're ready for lights, fireworks, and maybe a little Tinker Bell-inspired magic.
When Will Disneyland Reopen Toontown?
Disneyland has not announced a specific date for the reopening of Mickey's Toontown, but the beloved section of the park is expected to be open to the public again in early 2023.
That's all we know for now, but check back for updates as Disney shares more details on the renovations.