Why I Love Dyper's Compostable Diapers | Review
These Compostable Diapers Are Helping Me Reduce My Carbon Footprint
As POPSUGAR editors, we independently select and write about stuff we love and think you'll like too. If you buy a product we have recommended, we may receive affiliate commission, which in turn supports our work.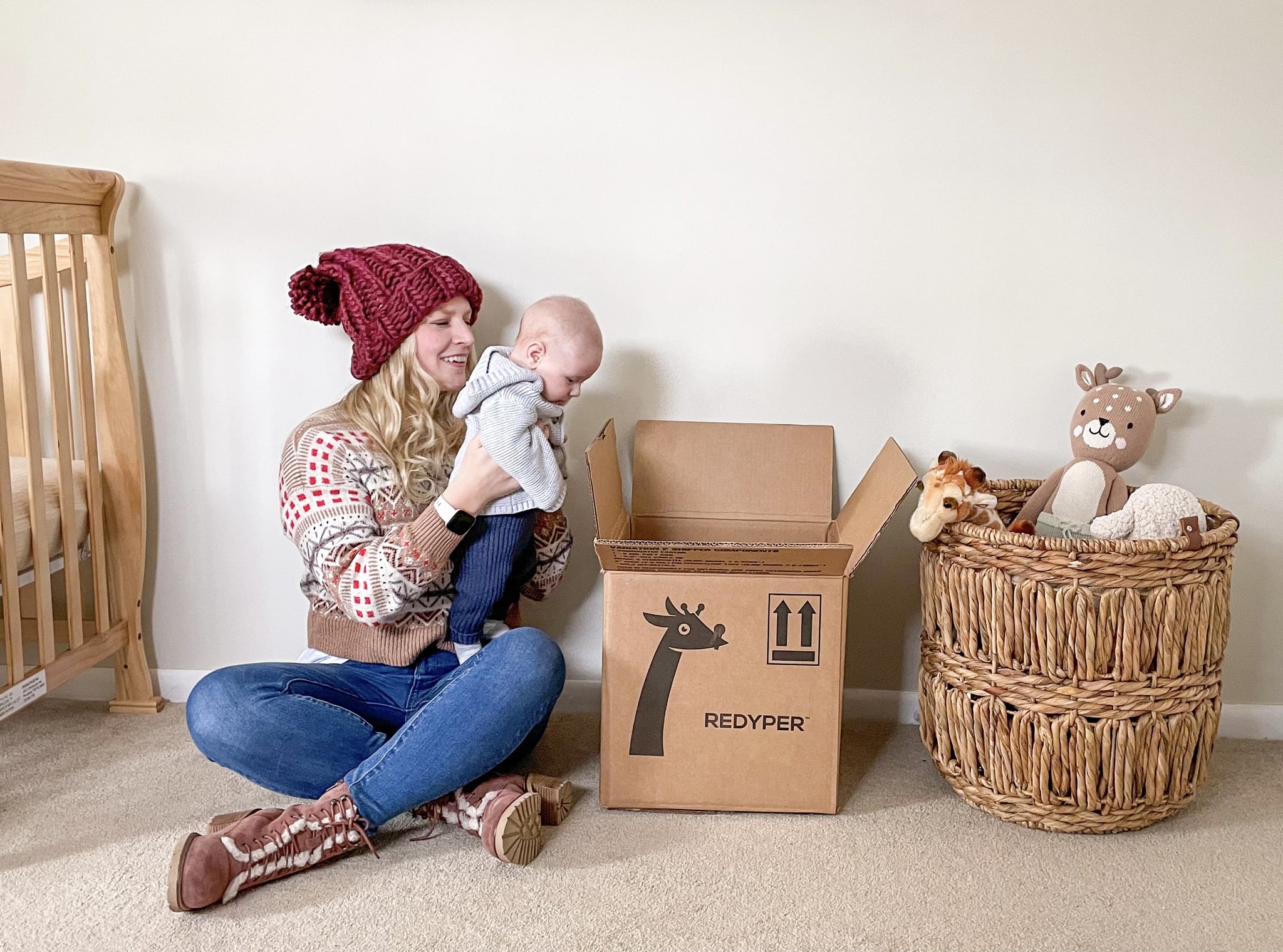 When I was 13, I won a scholarship contest by writing an impassioned essay explaining my plan to practice environmental law when I grew up. While I never did become a lawyer (I realized I was more suited to the life of a communicator), I've remained passionate about the environment and doing my best to lead an eco-conscious lifestyle. Before my first child was born just recently, I spent a lot of time trying to figure out what I was going to do vis-à-vis diapers. I can't look at a traditional disposable diaper without thinking about my contribution to the landfill (I'm serious), but I also wasn't sure I had the time or energy to commit to cloth diapers. Thankfully, I found a middle ground with Dyper ($68 and up).
If you haven't heard of Dyper, it's a company that creates eco-friendly, compostable diapers and wipes. Aside from providing customers with a shop-on-demand option, Dyper also offers a subscription model and a composting service (called ReDyper) that — get this — allows you to mail back your child's dirty diapers. That's right: you actually get to send away your dirty diapers! Plus, you get to feel good knowing the diapers are being composted and put to good use. It's seriously an eco-conscious parent's dream. I've been using the Dyper products and service for over two months now. Here are my favorite aspects.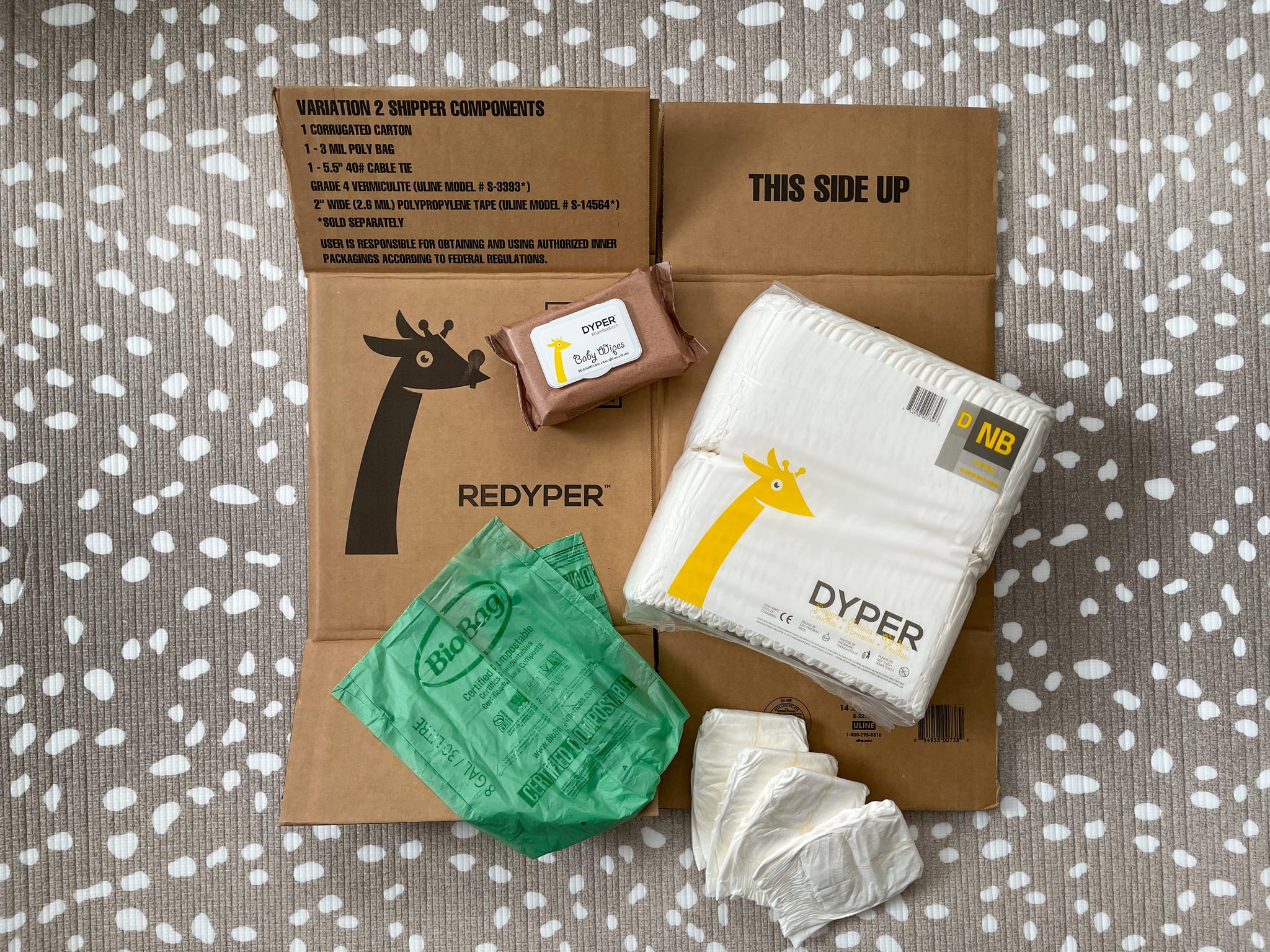 The products are clean and durable: I honestly love that Dyper diapers are unprinted and unscented. They are chemical-free and something that I actually feel comfortable putting on my baby's skin day in and day out. The same can be said about the wipes, which are 99 percent water. I'll admit that as a first-time parent, I was nervous about trying diapers that aren't (yet) a household name. This fear turned out to be quite naive — these diapers are top notch. They are soft and never fail to keep everything in. And for what it's worth, my son has yet to acquire a diaper rash.
I never have to worry about running out: Instead of running back and forth to the store, you can set up a subscription to have Dyper diapers delivered. The company uses an algorithm to predict how many diapers your child will need that month based on their size and age, theoretically ensuring you never purchase too many or, heaven forbid, run out. Through your account, you can monitor and alter shipments, and its SOS service ensures you can get diapers delivered ASAP should you run out sooner than expected. Speaking from experience, my son's first shipment lasted much longer than expected, and it was great being able to monitor his stockpile and know more diapers were just a click away.
The company makes it easy to be environmentally conscious: My own mother diapered my brother and me in cloth diapers, bless her soul. But this wasn't something that seemed like a realistic option for me. I seriously love that these diapers are made from compostable materials. Plus, its ReDyper service makes composting easy. Speaking as a new mom, parents have enough on their plate. It's pretty awesome being able to ship away my son's dirty diapers and feel good about where they are ending up. The company provides everything customers need to make use of their ReDyper service, including biodegradable bags, shipping boxes, and instructions. Plus, if you have any questions at all, you can reach out to its responsive and incredibly kind customer service team (speaking from experience). On top of its wipes and diapers being compostable, the company also purchases carbon offsets for each subscription box purchased. Seriously, how awesome is that?
The diapers are affordable: Let's face it: diapers, particularly quality diapers, are not cheap. It's easy for parents to find themselves in the situation where they have to sacrifice quality for price. Dyper diapers are competitively priced, costing $68 for 224 diapers, or a four weeks' supply. Bonus: the subscriptions ship free!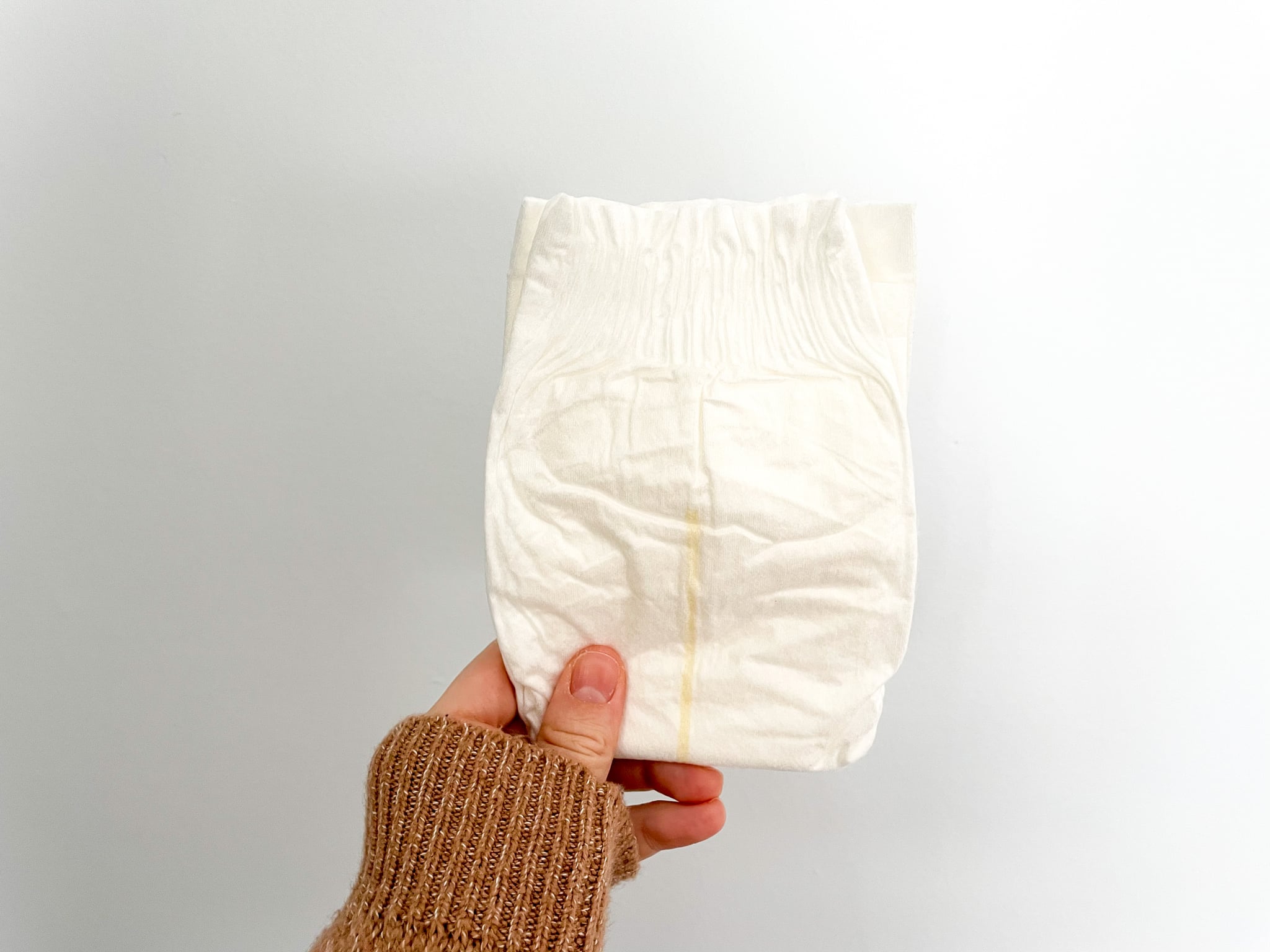 There is a lot for parents to consider when it comes to diapering and choosing products that fit individuals' needs and lifestyles. While diaper brands are not one size fits all, I love Dyper and its composting services. Instead of grimacing every time I change my son's diaper, imagining my growing contribution to the landfill, I get to smile, knowing each diaper will be returning to its natural form and feeding vegetation.
Image Source: POPSUGAR Photography / Emilee Janitz