My Kid Wasn't Able to Focus on Remote Learning Until I Bought One of These Flex Seating Options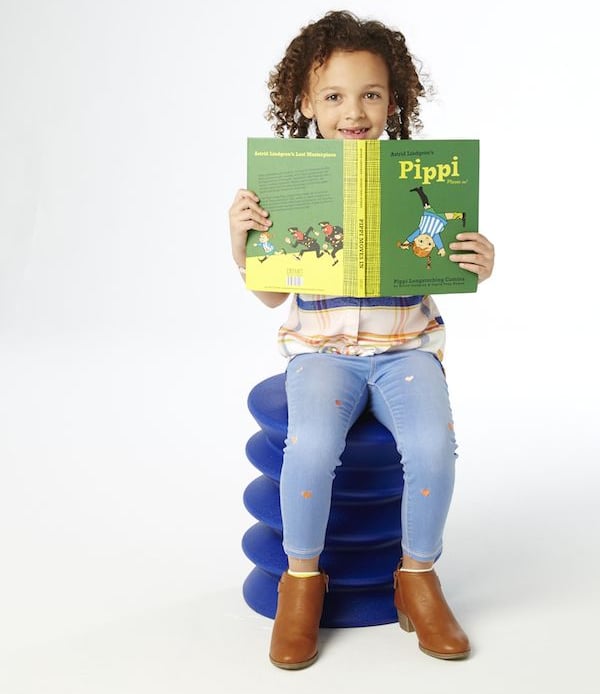 As POPSUGAR editors, we independently select and write about stuff we love and think you'll like too. If you buy a product we have recommended, we may receive affiliate commission, which in turn supports our work.
One thing I've learned during my child's first two days of at-home kindergarten (which rightfully have felt like two lifetimes) is that the concept of a designated place for them to sit all day is, frankly, a fool's errand. Despite having several hours of screen time on her schedule, she's still a kid who is meant to be in a near-constant state of motion.
And although I can't take her for a walk around the block at a moment's notice or dismiss her for 30 minutes of recess (remember playgrounds?) in the middle of the afternoon, I discovered that what I could do was give her a few extra options for how to keep her body engaged throughout her school day. Maybe she spends her morning upright with her table and chair, but when it's time to practice writing letters, she can move to a flex seat on the floor. And when she wants to be near me as I work from my desk, she can saddle up with a portable desk of her own. What I've quickly found is that by being able to change her surroundings ever so slightly, she's less likely to lose interest or focus.
If you're stuck on ways to offer your elementary-aged kiddos more ways to use their space at home, I've rounded up a few of my favorites. And considering I'm an apartment dweller, I can confidently attest to these being worthwhile options for those without much room to spare.
01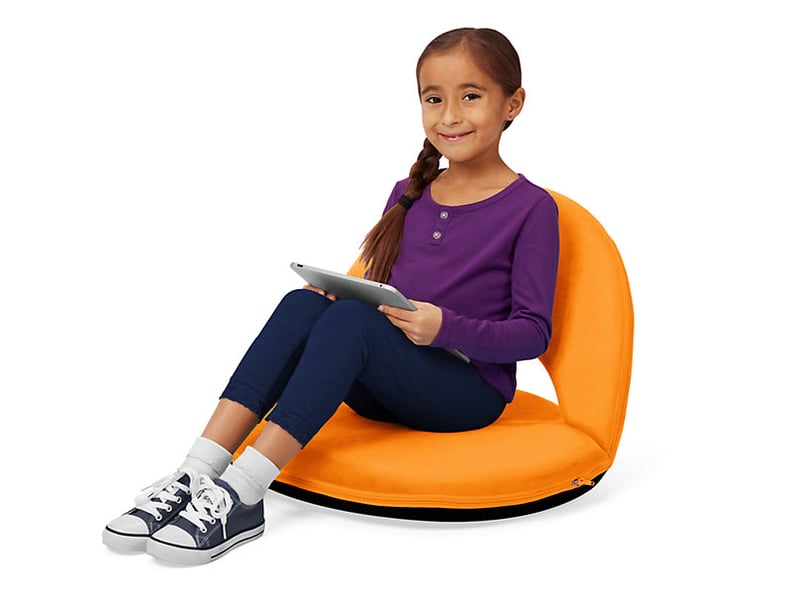 Flex-Space Comfy Floor Seat
If I could only get one flexible seat for my kiddo, it'd probably be the beyond-versatile Flex-Space Comfy Floor Seat ($60). The chair features cushioned back supports that adjust to the perfect position. Simply lift the back of the seat forward to create an upright sit or let them try a few different lean-back options. Plus, the back can lay flat for quick storage when not in use. On top of that, the microfiber covers — available in several colors — are removable and machine-washable.
02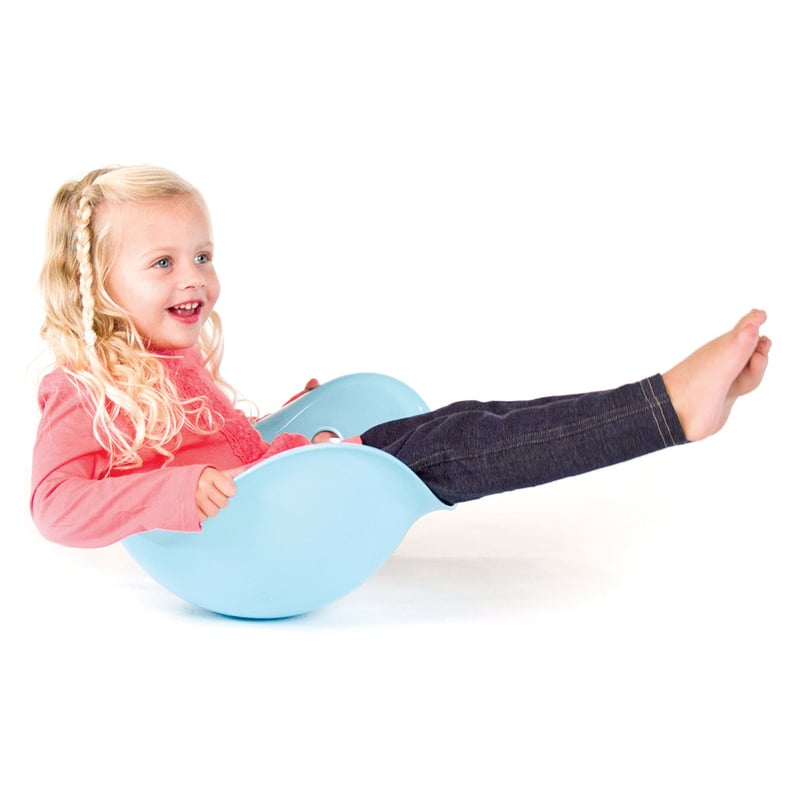 Bilibo Seat
Kids, especially preschoolers and kindergartners, will love sitting — and doing a whole lot more — in the Bilibo Seat ($27). This Swiss invention has won numerous design awards for its deceptively simple approach to seating and open-ended play; it encourages creativity and stimulates the senses. Made of high-density polyethylene, it's also shock-resistant, weather-proof, and one-size-fits-all. Toddlers and second graders alike can pop a squat in one!
03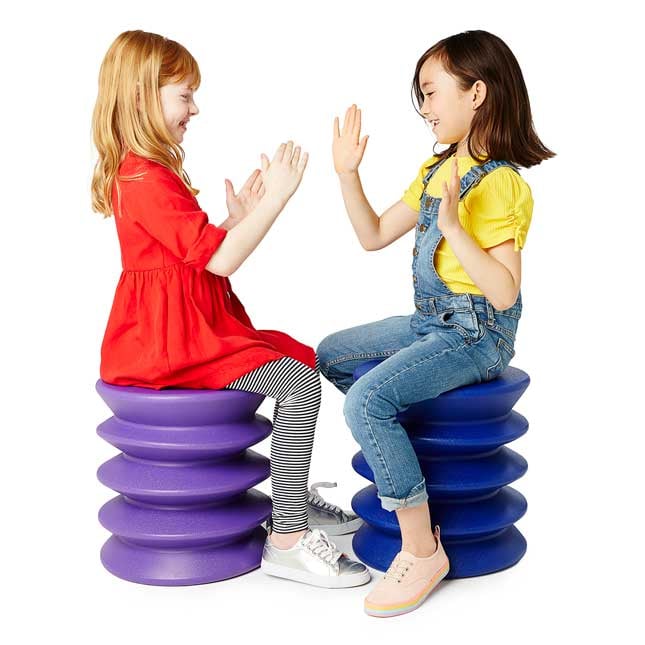 KidsErgo Flexible Seat
The KidsErgo Flexible Seat ($80) encourages "dynamic sitting," which can improve posture, build core strength, and promote healthy backs. It also boosts concentration and encourages self-regulation. Or, as I've told my kiddos, it lets them sit comfortably while they get their wiggles out. For hyperactive students, the ability to quietly move as they work at their desks is a major game changer.
04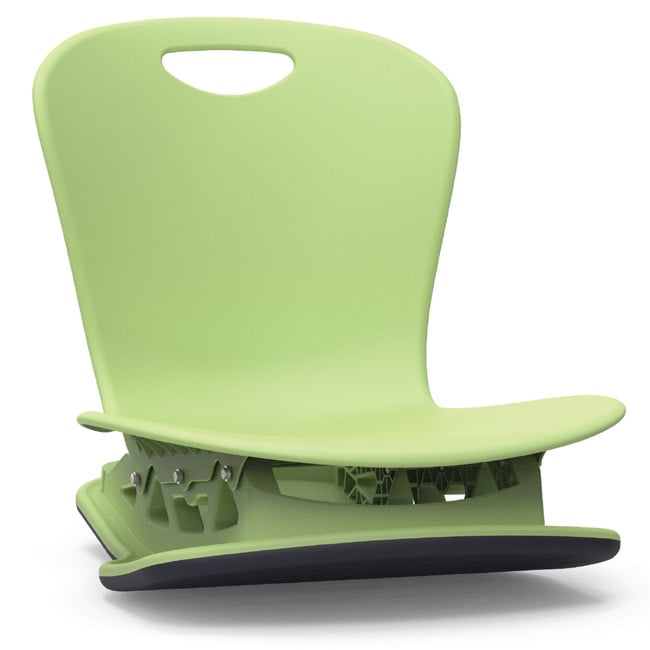 Zuma Series Floor Rocker
The Zuma Series Floor Rocker ($103, originally $249) is about as "flex" as it gets! The chair literally flexes as students shift, and the curved frame allows for a moderate rocking motion. It's a great option if you want ergonomic support while your kid plays games, reads, or participates in other activities that require sitting low to the ground.
05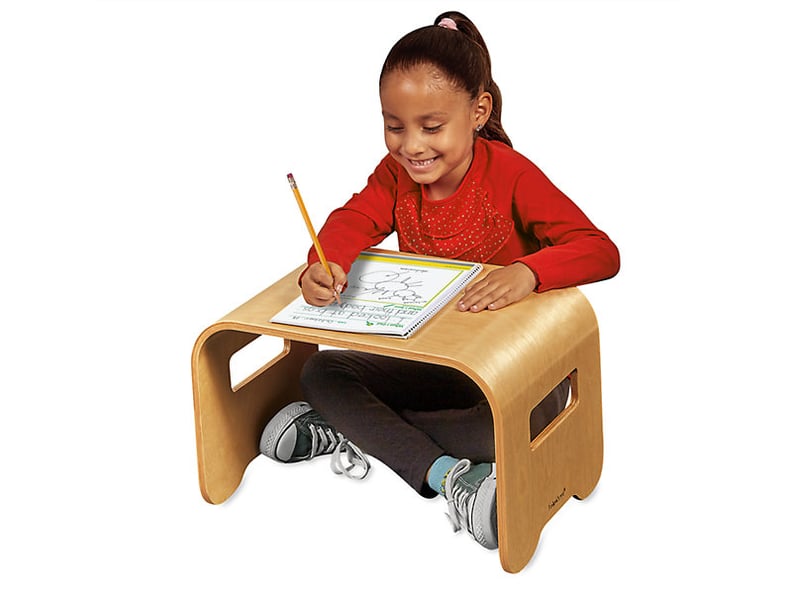 Modern Maple Student Lap Desk
Sometimes, it's less about the seat than the tabletop. In that case, this Modern Maple Student Lap Desk ($80) provides the same flexibility, but gives kids a surface to write, draw, or color on. So, if your kiddo is antsy sitting at her makeshift classroom all day, this desk can be easily carried to any room in the house.
06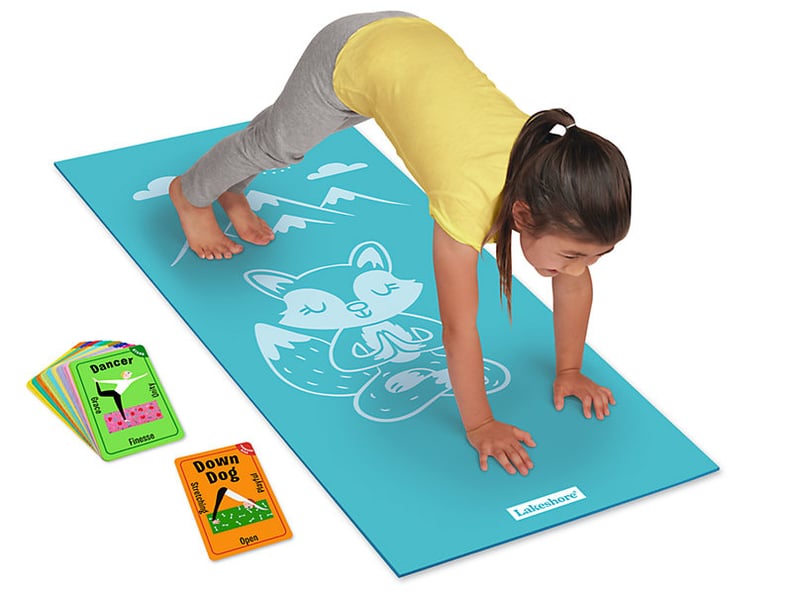 Peaceful Kids Yoga Kit
A fresh take on flex seating? A floor mat! Lakeshore Learning just released a Peaceful Kids Yoga Kit ($35) that can serve as a designated spot for kids to stretch and pose their way through school.
07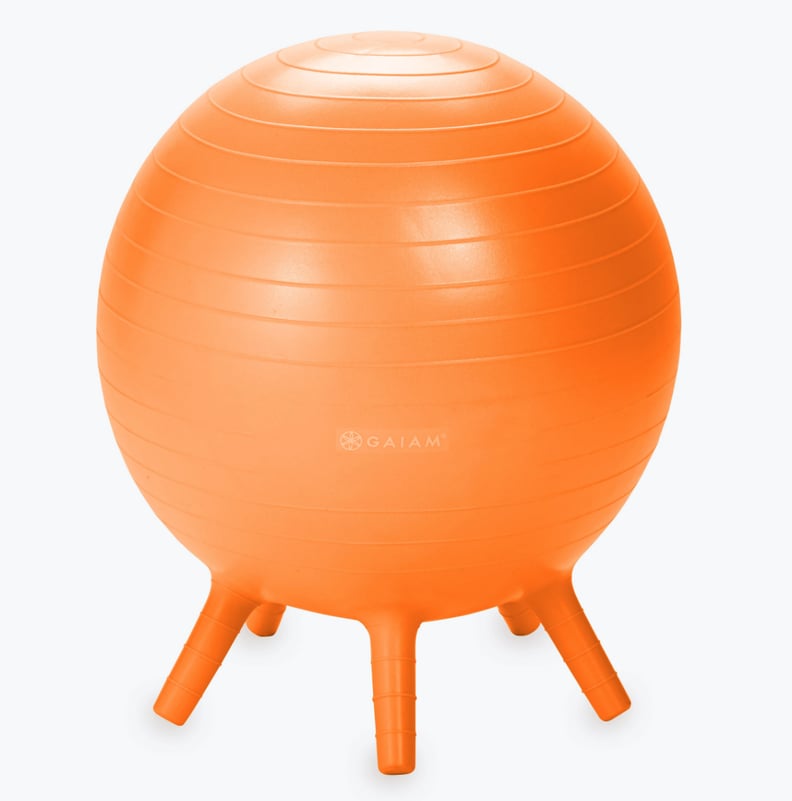 Gaiam Kids Stay-'n'-Play Ball
Parents probably already know the benefits of sitting on a stability ball, so why not pass the same intel onto the next generation? The Gaiam Kids Stay-'n'-Play Ball ($20) offers a fun way to keep the body active. This one offers built-in stabilizing legs and is ideal for ages 8 to 11.
08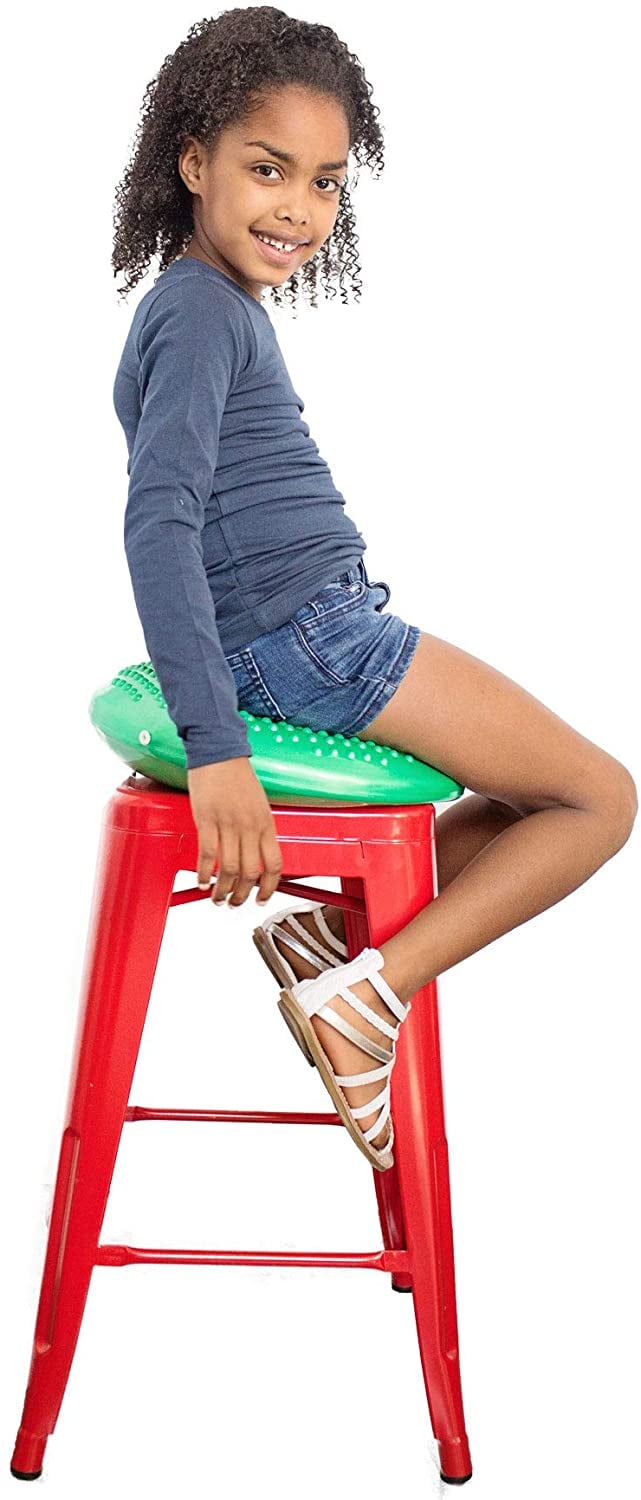 Fun and Function Wiggle Cushion
If you don't have the space for yet another chair in your house, I feel you. Might I suggest the Fun and Function Wiggle Cushion ($32)? You can plop it atop an existing chair, stool, or bench, or you can use it on the floor. Like other dynamic seating options, this cushion provides a discreet outlet for movement during circle time, desk work, or lunch! It can be inflated to the max for a firmer seat or slightly deflated for a more wobbly feel, and one side has slightly raised bumps for extra tactile support and sensory engagement.