Frozen Land Details For Disneyland Paris
Disney Just Released New Details About Frozen Land, and It Looks Magical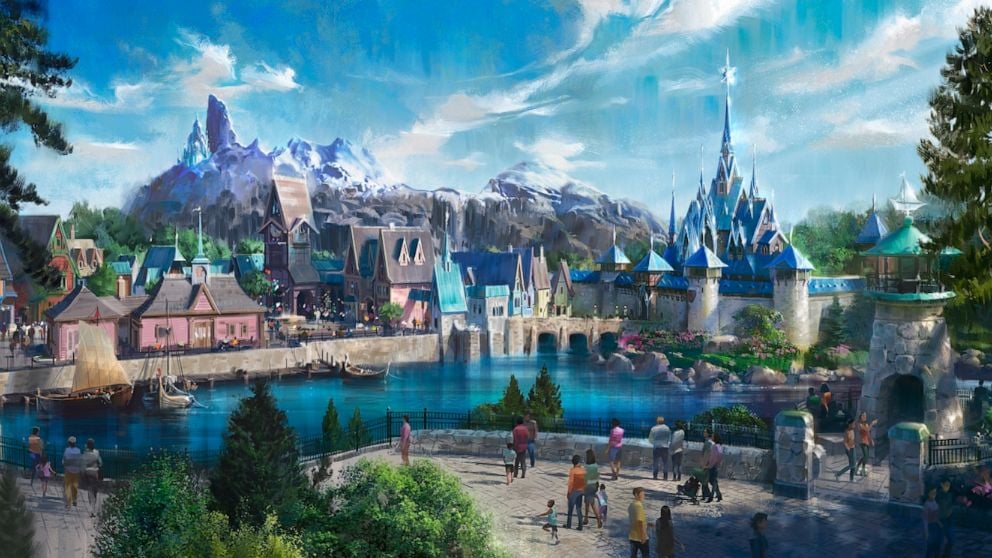 Disneyland Paris is about to get much more magical. According to a press release from Disney, a brand-new Frozen theme park is officially in the works! Although Anna and Elsa-obsessed kids will have to wait a few years for the project to be completed to visit the new land, we're already tempted to sing "Let It Go" at the top of our lungs in anticipation.
The Frozen-inspired park will include character encounters (because duh!), as well as a new restaurant, and store. "As part of the fully immersive land, guests will see in the distance the snow-capped mountain of Arendelle opposite a magnificent lake, with an attraction that will take them to the center of the Kingdom," read the press release.
While parents wait for the new land to open up, they can take their little ones to two other new Frozen-themed events at Disneyland Paris, like Frozen Celebration — a live performance starring Anna, Elsa, Kristoff, Olaf and Sven — that will run four times per day between Jan. 11 to May 3, 2020. Additionally, Frozen: A Musical Invitation, an event which lets children interact with their favorite characters, will open on Nov. 17, 2019.
Image Source: Disney Parks