Gender-Neutral Baby Clothes That Are Actually Stylish — No Yellow or Green In Sight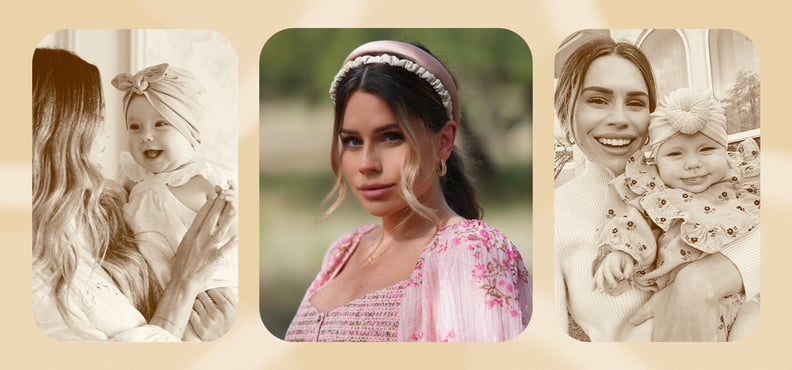 Carter's
As POPSUGAR editors, we independently select and write about stuff we love and think you'll like too. If you buy a product we have recommended, we may receive affiliate commission, which in turn supports our work.
Today, gender-neutral baby clothes are far from limited. Whether you don't yet know your baby's sex, you've chosen to forego stereotypical gendered clothing, or you just want a few go-with-everything items that can easily be passed down, there are so many adorable and stylish gender-neutral clothing options out there. We can all breathe a collective sigh of relief that yellow and green are no longer the only viable color choices.
Ashley Brooke, a style expert and mom to 7-month-old daughter Rumi, believes neutral clothing for her little one is not only modern and stylish, but also practical. "Mixing and matching with neutrals is so easy," Brooke says. "I just recommend sticking to the same color tones in solids and prints so you can create lots of different outfits."
One of Brooke's favorite places to shop? Carter's. "We love Carters because you can find high-quality items at such a great price point," she says. "It's a one-stop shop for stylish outfits, occasion outfits, PJs, comfy sets, and even accessories."
From ribbed bodysuits to matching sets, check out Brooke's top gender-neutral picks from Carter's ahead.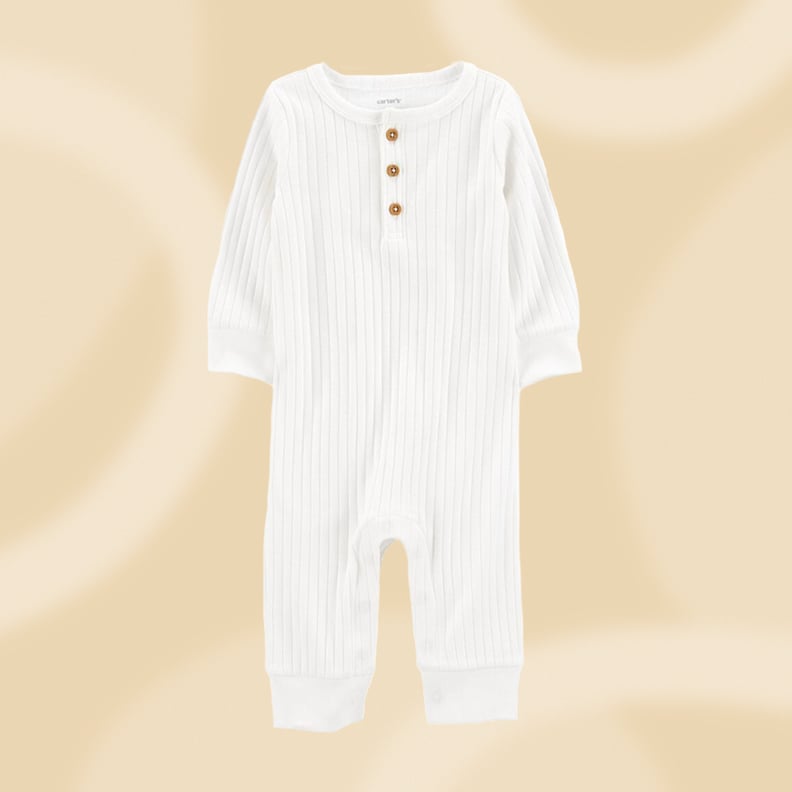 Long-Sleeve Cotton Jumpsuit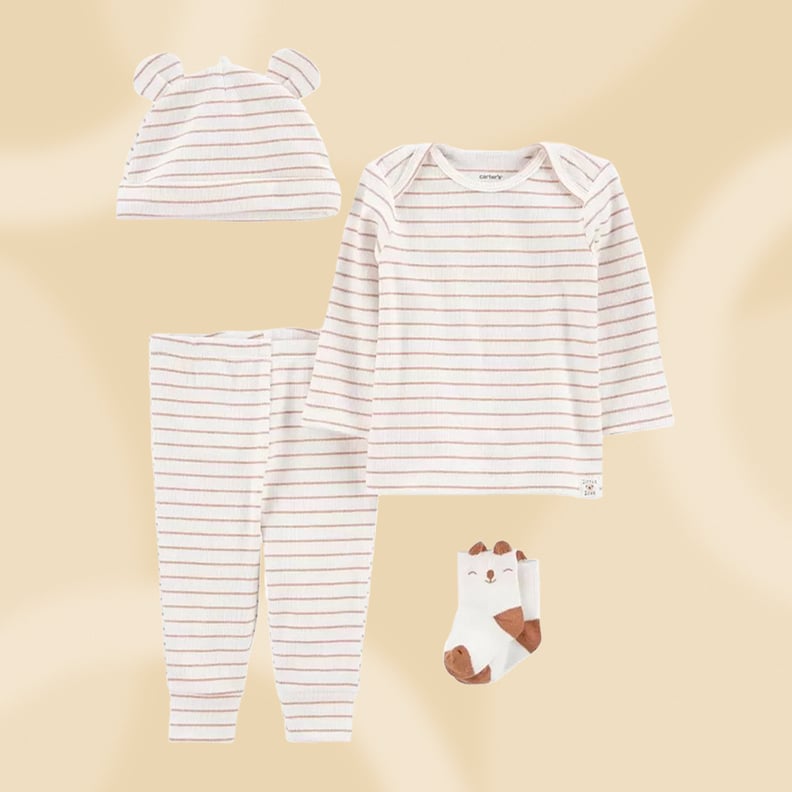 4-Piece Little Bear Outfit Set
4-Piece Little Bear Outfit Set ($13)

"I love a two-piece set because you can mix and match with other items when you aren't wearing it as a set. I also love that this one comes with a hat and socks for only $13."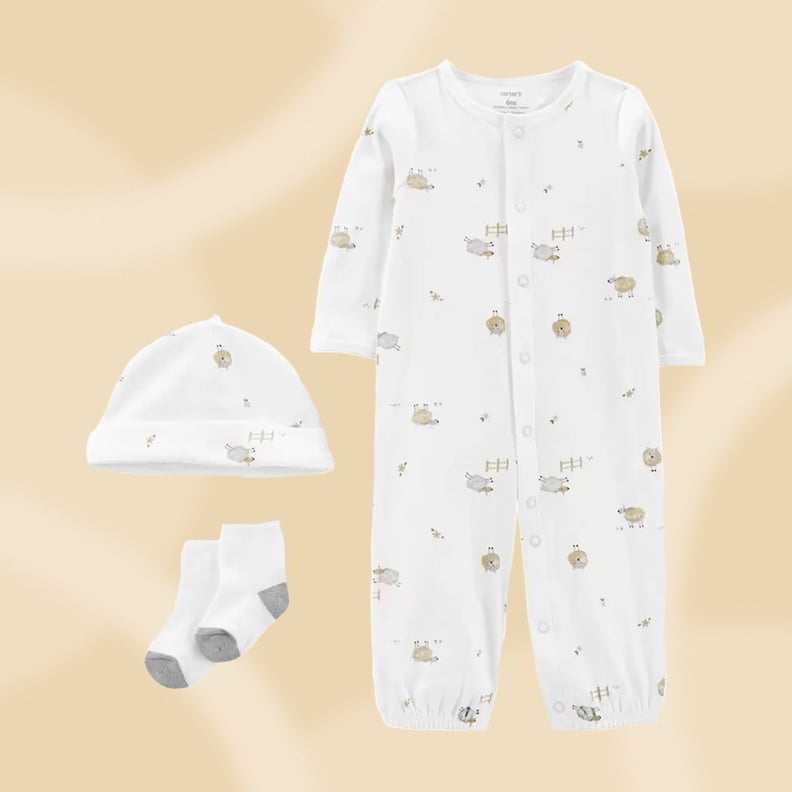 3-Piece Converter Gown Set
3-Piece Converter Gown Set ($13)
"This is such a sweet print and I like that it doesn't have feet for warmer months. When Rumi was four months old, she loved rubbing her bare feet together."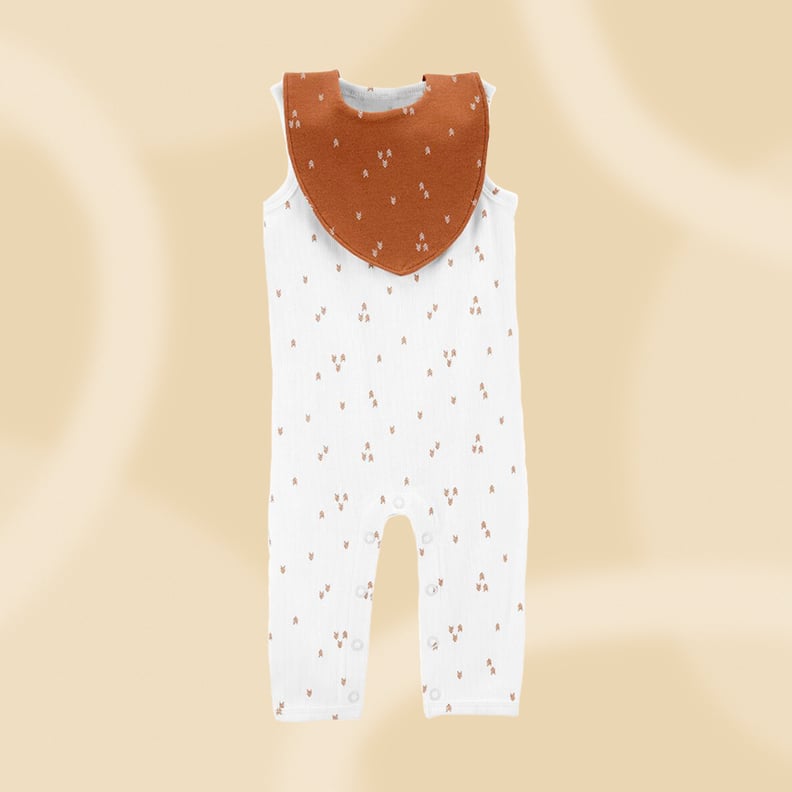 2-Piece Jumpsuit & Bandana Bib Set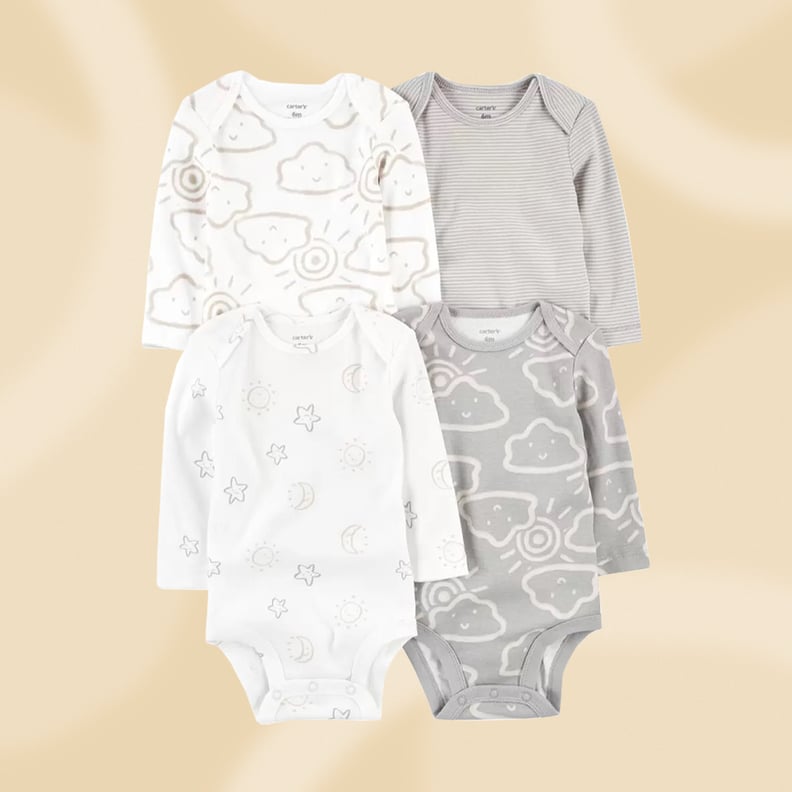 4-Pack White & Grey Bodysuits
4-Pack White & Grey Bodysuits ($15)
"Bodysuit packs are an essential in the first year. Sometimes I have to change Rumi four times a day due to spit up or a sticky teething-treat mess. These are great to alternate."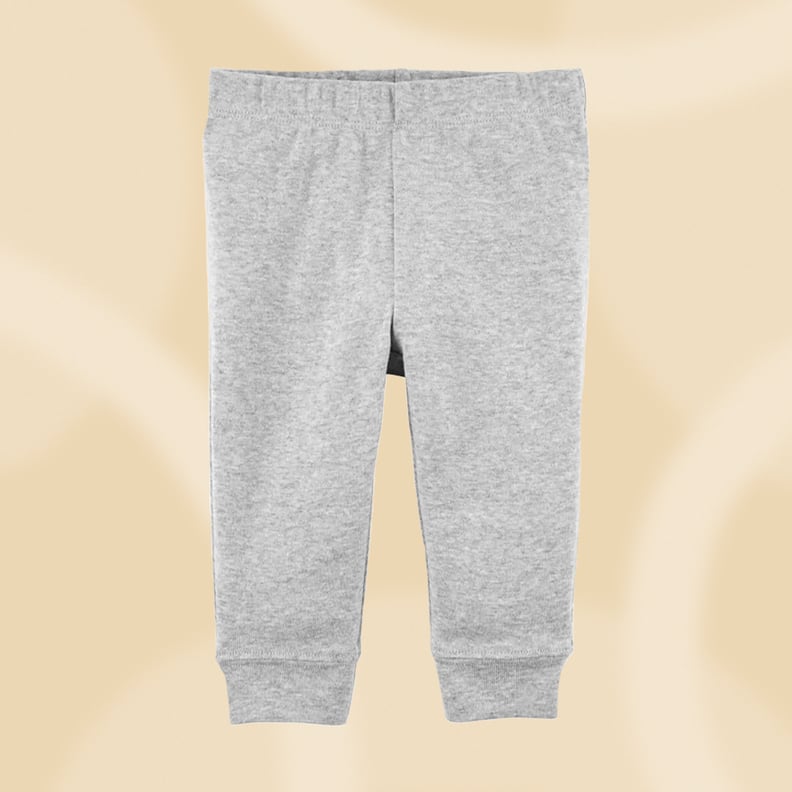 Pull-On Cotton Pants
Pull-On Cotton Pants ($8)
"A few sets of leggings or joggers are a must-have. We layer these over bodysuits when it's chilly in the morning. They're also good to alternate in case of an unreliable diaper."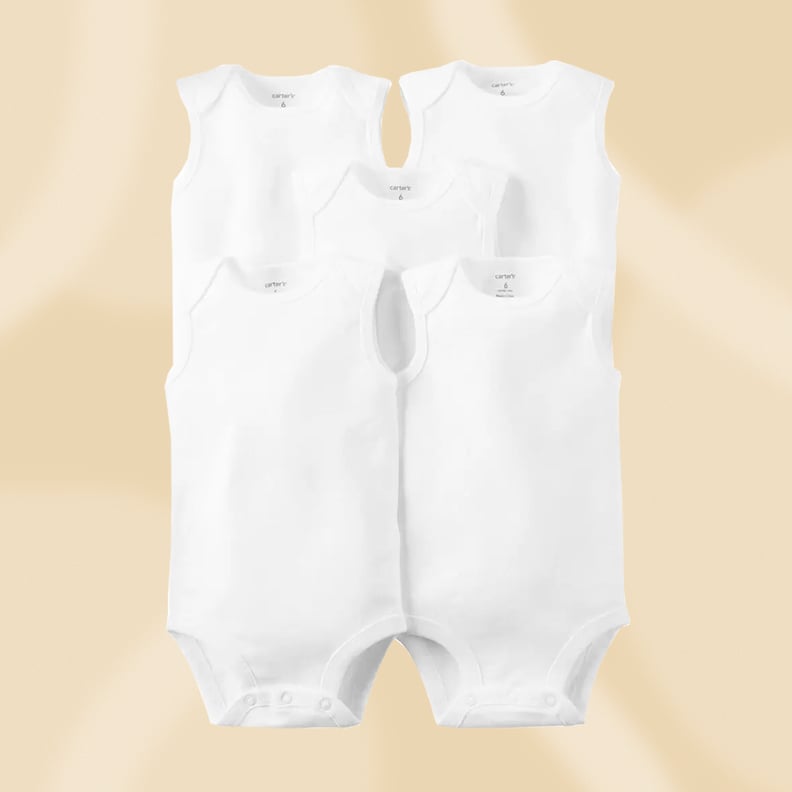 5-Pack Tank Bodysuit
5-Pack Tank Bodysuit ($16)
"Basic white bodysuits have been a staple in our house through every phase. They're great for heavy spit-up days in the newborn phase and during the starting-solids phase when she's throwing food everywhere and making a mess."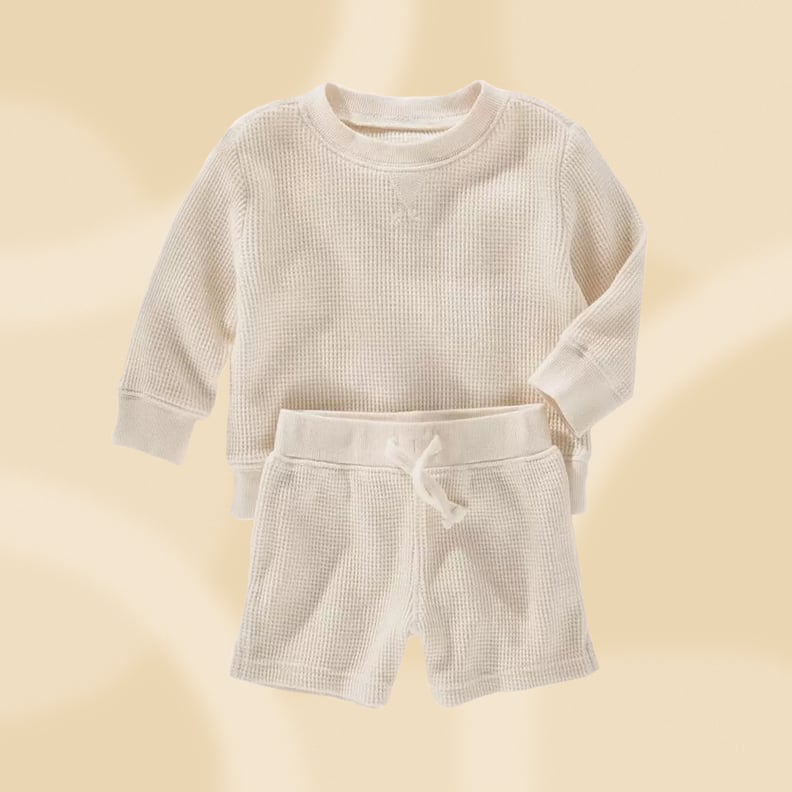 2-Piece Waffle Outfit Set
2-Piece Waffle Outfit Set ($17)
"This is one of my favorite sets. It's stylish, comfortable, and the waffle knit is so soft."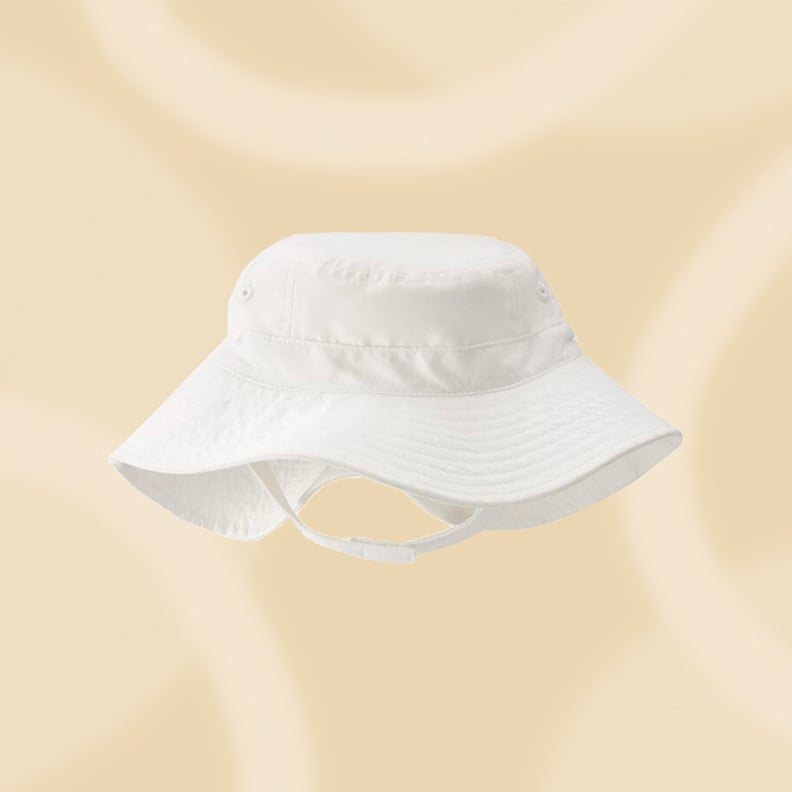 Recycled Twill Swim Hat
Recycled Twill Swim Hat ($17)
"We use this sun hat almost daily. Sun protection is so important for outside playtime or going on walks."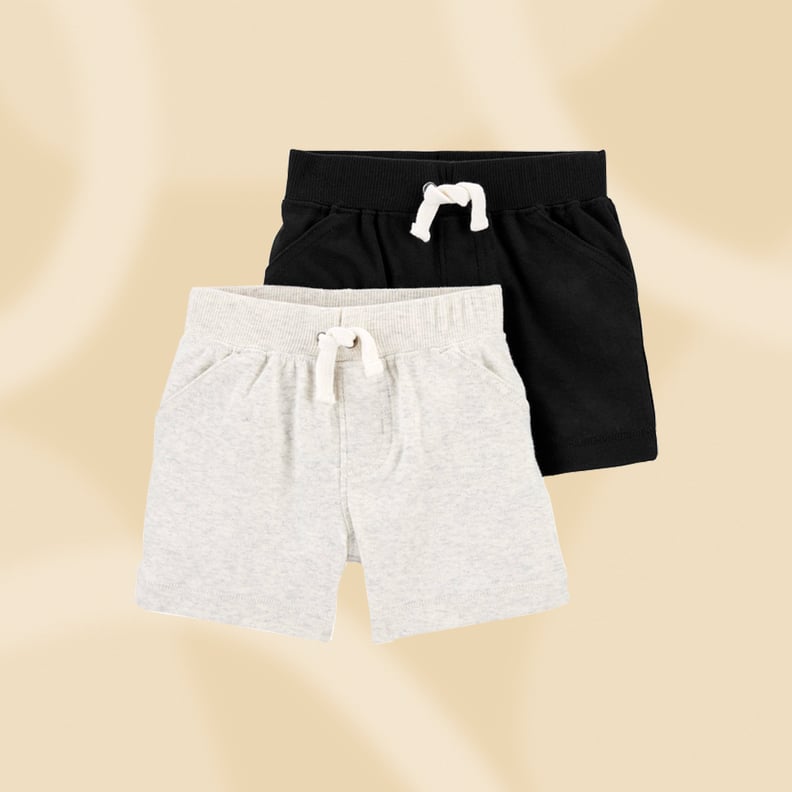 Organic Cotton Gauze Shorts
2-Pack Cotton Shorts ($14)
"These shorts are perfect for throwing on over a bodysuit on warmer days. They're so simple, which makes them easy to match with a ton of stuff."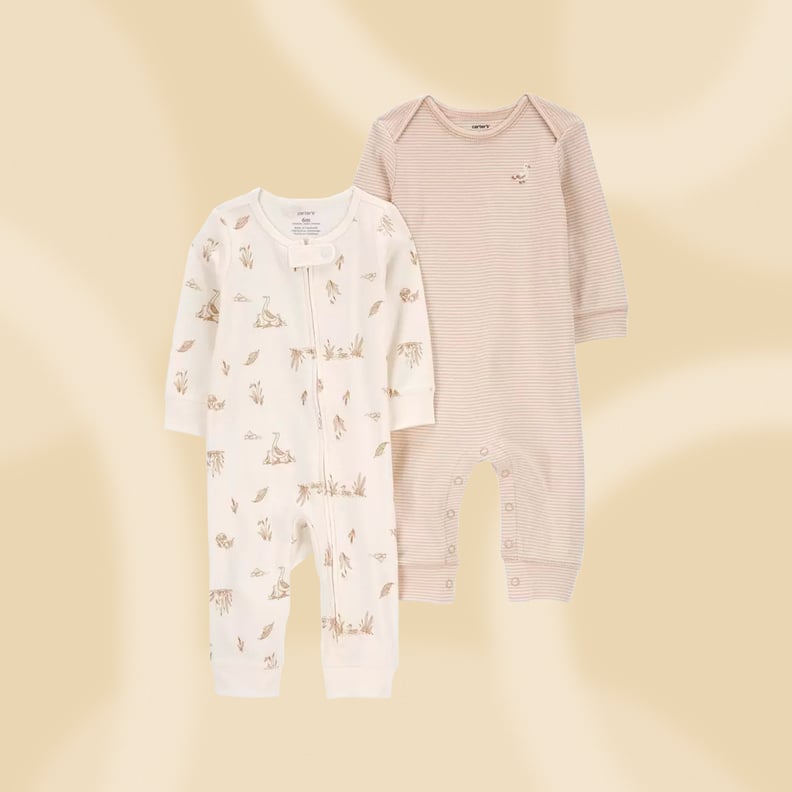 Baby 2-Pack Jumpsuits
Baby 2-Pack Jumpsuits ($16)
"When buying baby clothes, I look for comfortability and easy access to diapers. My daughter's always in comfy sets and bodysuits like these."