Halsey on Not Questioning People's Fertility or Conception
Halsey Reminds Followers That It's Never OK to Speculate on Someone's Fertility or Conception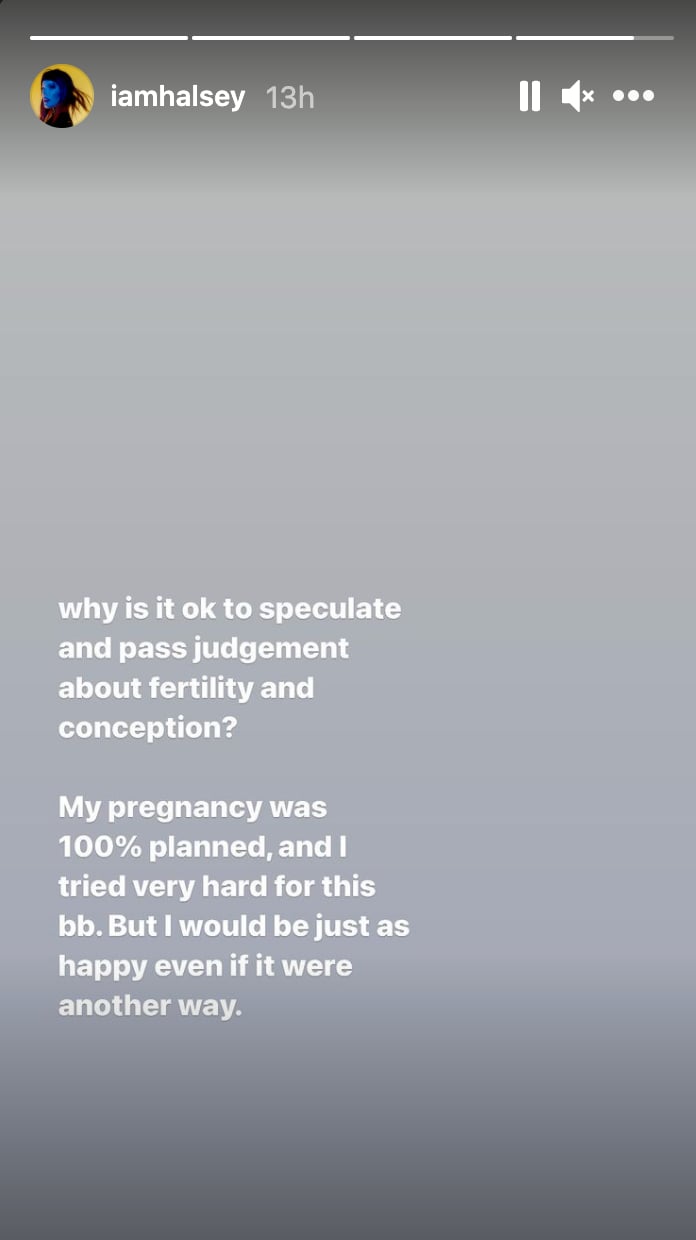 Halsey has been incredibly candid about her pregnancy experience since announcing that she's expecting her first child with her partner, Alev Aydin, on Jan. 27. Most recently, the 26-year-old singer reminded her Instagram followers that it's never OK to needle pregnant people about their fertility or conception journeys.
"Why is it ok to speculate and pass judgement about fertility and conception?" she asked in her Instagram Stories. "My pregnancy was 100% planned, and I tried very hard for this bb. But I would be just as happy even if it were another way."
Halsey makes a succinct point: regardless of whether a child was planned or not, soon-to-be parents can celebrate their growing family any way they choose.