POPSUGAR
/ paid content for /
CVS
How I'm Making the Holidays Special For My Kids in 2020
This Year, My Family Is Kicking Off the Holiday Season Early, Because We Deserve It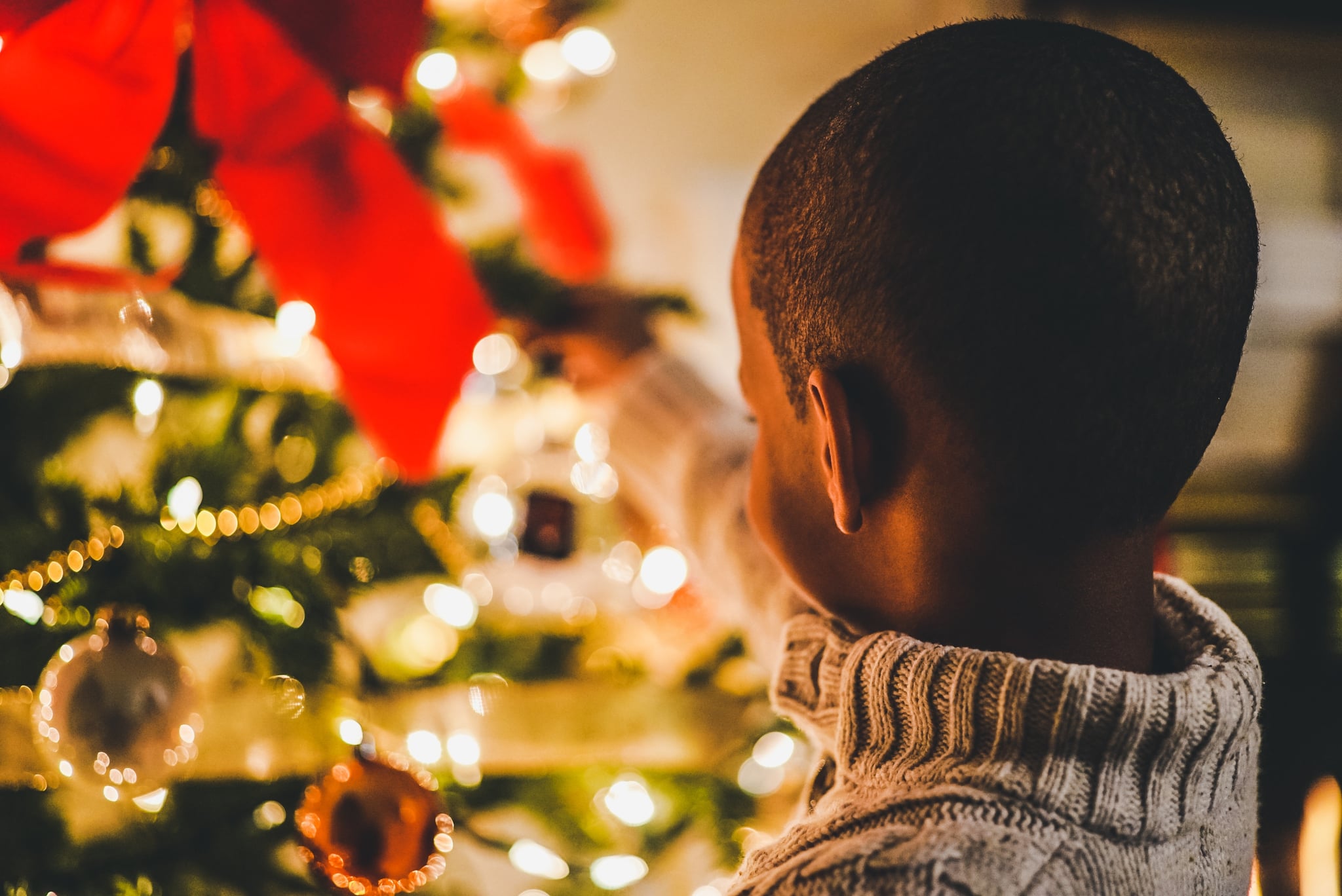 Without much to look forward to, this year has been — to put it mildly — the opposite of merry and bright. Between COVID-19 and a pregnancy loss I suffered in March, like most of the world, doom and gloom feels like the official mood of 2020 for our family. That's why we're starting the holiday season super early in our house. We'll pay our obligatory respects to Halloween (safely), but come Nov. 1, we are officially kicking off our Christmas celebration. The festivities will start with putting up our Christmas tree — luckily, I bought two artificial trees on a whim last year, because I'm pretty sure no lots will be open quite yet.
To be fair, our family has always put up our tree fairly early, the day after Thanksgiving to be exact. Now, we figure why wait until after turkey day to enjoy an infusion of cheer? Since my husband, our four kids, and I are stuck in the house far more than during a "normal" year, we want to enjoy our holiday decorations for as long as possible.
For a few hours, we'll pretend this season is the same as year's past, broken ornaments and all.
Meanwhile, it's always exciting to open boxes and unwrap each ornament. My children will exclaim, "I made this in preschool!" or ask about the history behind an older ornament from when I was little. We also have an ornament to commemorate an earlier pregnancy loss and plan to buy a special one to honor this baby. This year, we can't wait to experience this tradition. Dare I say that we'll feel as if things are like they used to be, before a global pandemic changed most aspects of our lives? For a few hours, we'll pretend this season is the same as year's past, broken ornaments and all.
In addition to adorning our house with as much holiday decor as possible — I'm talking throw pillows, lights, wreaths, and knickknacks galore — we're breaking out the Christmas movies, too. I'm not even sure we can wait until the beginning of November for this! The classics make us laugh and the familiarity just feels, well, safe. Seriously, after lockdown and homeschooling and mask wearing, we can all use as much laughter and comfort as possible. Meanwhile, we'll totally be digging into holiday treats. Hot cocoa anyone? A fire in the fireplace? I plan to pull out all the stops to make my kiddos feel warm and cozy, loved, and full of excitement.
As far as gifts, I'll try within reason to make as many of their dreams come true as I can. But to be honest, this year will look a bit different. We typically go on a trip over the holiday break, but we'll be staying home given the current climate. Instead, I'm planning (shhh!) to present my brood with an outdoor basketball hoop so we can enjoy a fun and safe family activity together at home until things improve.
All in all, I can't wait to get our holiday party started. Turning our focus to joy, hope, and happiness is a welcome change of pace from the monotony — or some might even say agony — of 2020, and it's a perfect excuse to make special new memories that will positively impact my family at a time when we all need it.