How I'm Raising a Strong and Confident Black Son
How I'm Raising a Strong and Confident Black Son in Today's Society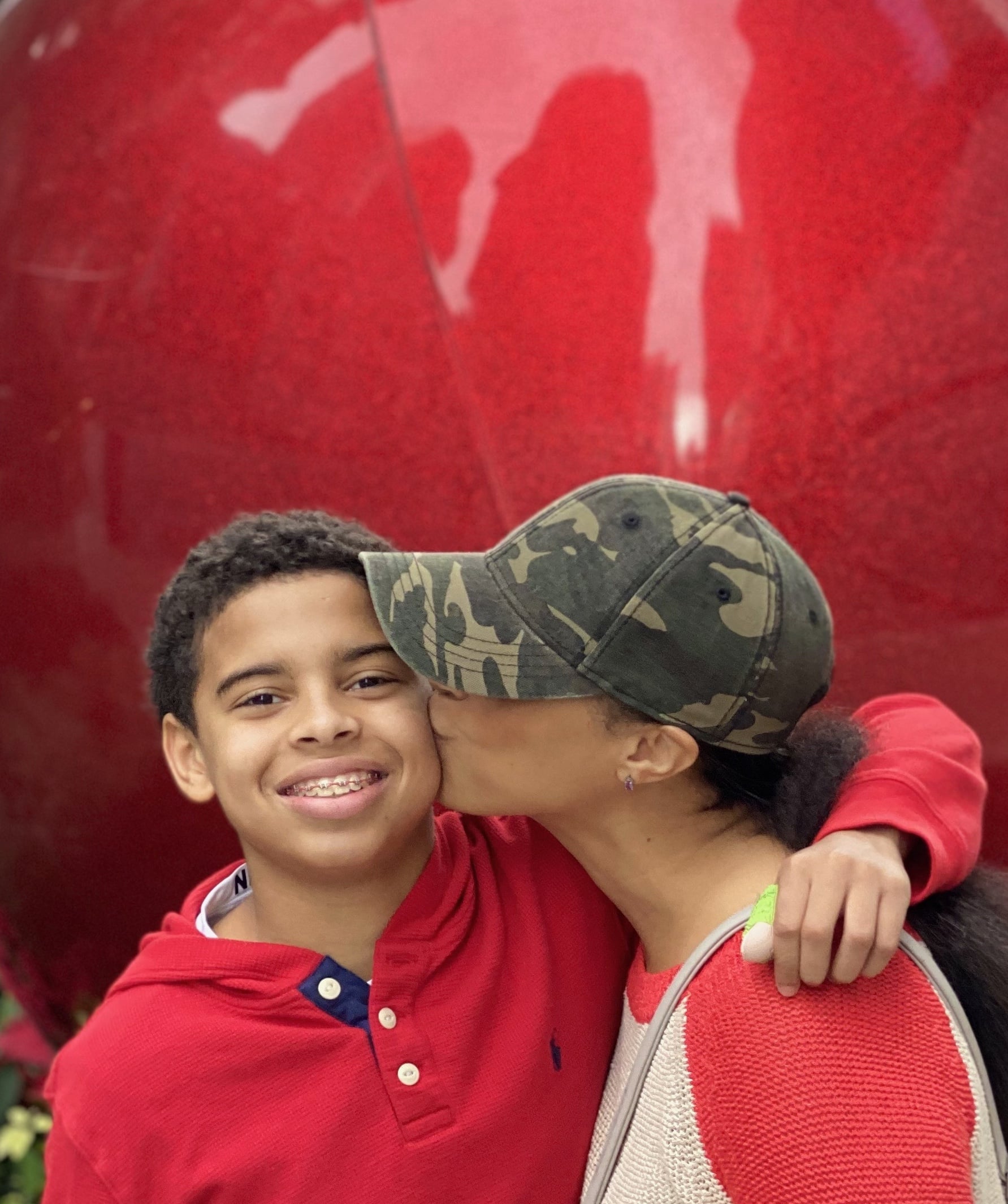 I always tell my son, I may not pee standing up, but I can teach you how to go after more. For years, I was a single mother struggling to make ends meet earning $15 an hour. I remember the depression I felt because I couldn't pay my bills and take care of a toddler. The stress was exhausting. Due to the mounting bills, with no real way out I could see, I decided to file bankruptcy. I remember feeling like a complete failure, brought to tears by the utter disappointment I felt from falling short on the success I had imagined for myself. I decided I wanted better for myself and for my son. It was at that time I decided I had to show him a better way. I didn't want him to repeat the vicious cycle of financial woes I grew up with, so I came up with a plan to show him what was possible.
One of the first things I did with my son was start to have honest conversations with him about money. He might have been a toddler at the time, but he was still going to understand the concept of a dollar. I did simple things, like buying him a bank, so he would get excited about saving money. I'd also have him sit with my as I went over my money plan — something he still does today. During times when money would be tight, he would hear me say things like, "Mommy is going to go after a promotion so she can make more money." He never heard me say, "We need to cut back." And I made sure he saw me trying to uplevel myself and our situation. I think me talking this way had a big impact on him — he's 14 and recently started his own eBay business so he doesn't have to solely depend on me to buy what he wants. I'm so proud.
As my son has grown up even more, I've been able to show him how to strive for more through my own successes: making more than six figures, working in upper management, starting a successful business, owning a car and home, saving money, and still traveling. He has seen me volunteer and give back to my community. We also talk candidly about my goal to build a seven-figure business. I've worked hard and come a long way since filing bankruptcy.
It's also important for my son to know he doesn't have to settle or accept the status quo. I believe raising a Black son requires you to let them know it's OK to have big dreams. I use examples like former President Barack Obama, Steph Curry, LeBron James, John Lewis, Martin Luther King Jr., Malcolm X, and other strong Black male role models who dared to dream more for themselves and others as examples of what it means to think outside the box. I show him how these men use their intellect to do more — and how he can do the same.
From a very young age my son has always received compliments from people on how he interacts with others. People compliment him on the confidence he has when he introduces himself, how he is quick to help and empower young children, and how he always wants to do the right thing. No matter where we are, he has a spark that draws people in. My son is not perfect, but I'll admit he's a pretty easy kid to parent.
My son goes to a school where he is a minority and he has experienced how he is treated differently because he is Black, despite his accomplishments. In conversations with my son, we talk about how he can't always control what others think about him, but he can control his reactions, the position he chooses to take in the world, and how he can create true change by using his voice. It's fun to see him stepping into his own. My son and I have hard talks about how his path will be harder and the importance for him to use the golden rule — "treat others the way you want to be treated" — and to try to always see the good in the world.
Being the mother of a Black man in America is scary. I'll admit, I have fears of one day him being pulled over and saying the wrong thing and it leading to a deadly escalation. I struggle with the fact he is in a school with a lack of faces that look like his. I know from growing up in a similar environment it can make you feel less than. I do the best I can to expose him to more diversity so he's comfortable being around all walks of life.
When George Floyd was killed, my son was deeply affected by it and started asking more questions about what it meant to be a Black man in America. He took to his own social media to express his outrage. One day when my son and I were talking, I asked him, "What makes you so comfortable speaking out about your thoughts and ideas?" I expected to hear something about his friends, or one of the celebrities he follows, but that wasn't his response. His response was, "Mommy, you taught me it is OK to use my voice and to expect more. I expect the world to be a better place so that is what I am doing."
My lesson that day was that our children watch and pay attention to everything we are doing and not doing. They listen when we don't think they are, and it's OK to keep talking even when it feels like it's a brick wall. They need our words, our example, and comfort that it is OK for them to be their own person in today's society.
One of the biggest lessons my son has taught me is in order to raise a strong and confident Black son, I have to have the confidence to show him what a strong Black woman looks like.
Image Source: Brandy Mabra