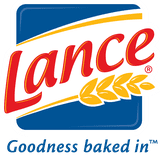 We've partnered with Lance®, the official snack of Little League® baseball and softball, to inspire backyard coaches and parents of budding athletes this summer.
For athletic kids, the worst part of a socially distant summer isn't the cancelled trips to amusement parks or beloved vacation spots — it's missing their teammates, coaches, and sports in general.
Though team huddles, shared locker rooms, and tournament travel for sports like Little League® baseball and softball might be off limits for a while, there are still ways for kids to enjoy their favorite sports — and the family time that goes along with them. It just might require turning your backyard into a soccer field, baseball diamond, or tennis court for a little while. Ahead, discover five ways to help your athlete practice their favorite sport at home this summer, so they're ready to jump back into the game as soon as youth sports resume.