POPSUGAR Photography | Hedy Phillips
Making bubble wands with your little ones at home is unbelievably easy. It only requires a couple craft items, and it's very inexpensive. Blowing bubbles is such a fun, simple activity to enjoy outside, and even if the bubble solution gets on your kids, it's just soap! Ahead, check out how you can whip up some bubble wands at home with just dowel rods and pipe cleaners. But don't feel tied to these exact supplies — you could use leftover chopsticks or pencils if you don't have dowels. Either one would work just as well. Your kids could also decorate the wands if you want to expand on the activity. There are so many ways to play!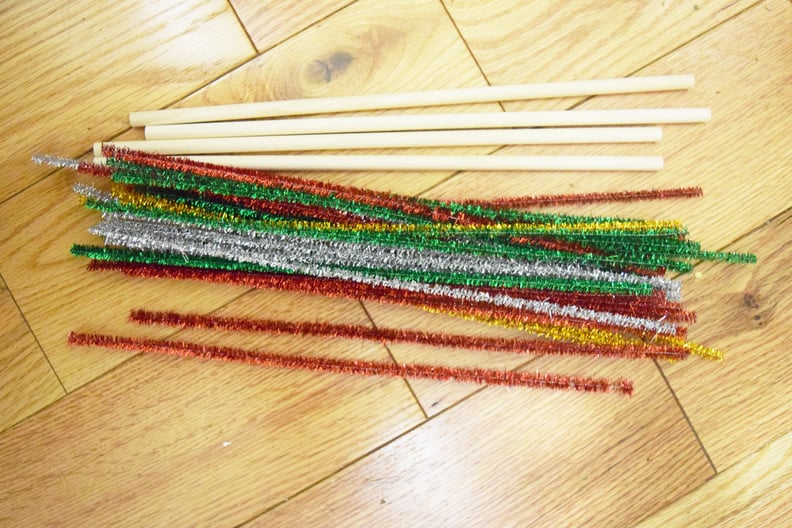 What You'll Need
This bubble wand DIY is so easy and requires very few pieces. I used dowel rods and pipe cleaners, and that's it! I also tried to make these wands using floral wire, as I'd seen someone else make them that way, but the bubble solution wasn't sticking to the wire, which meant I couldn't actually make any bubbles. The pipe cleaners are kid-friendly and the fuzziness on them gives the bubble solution something to stick to.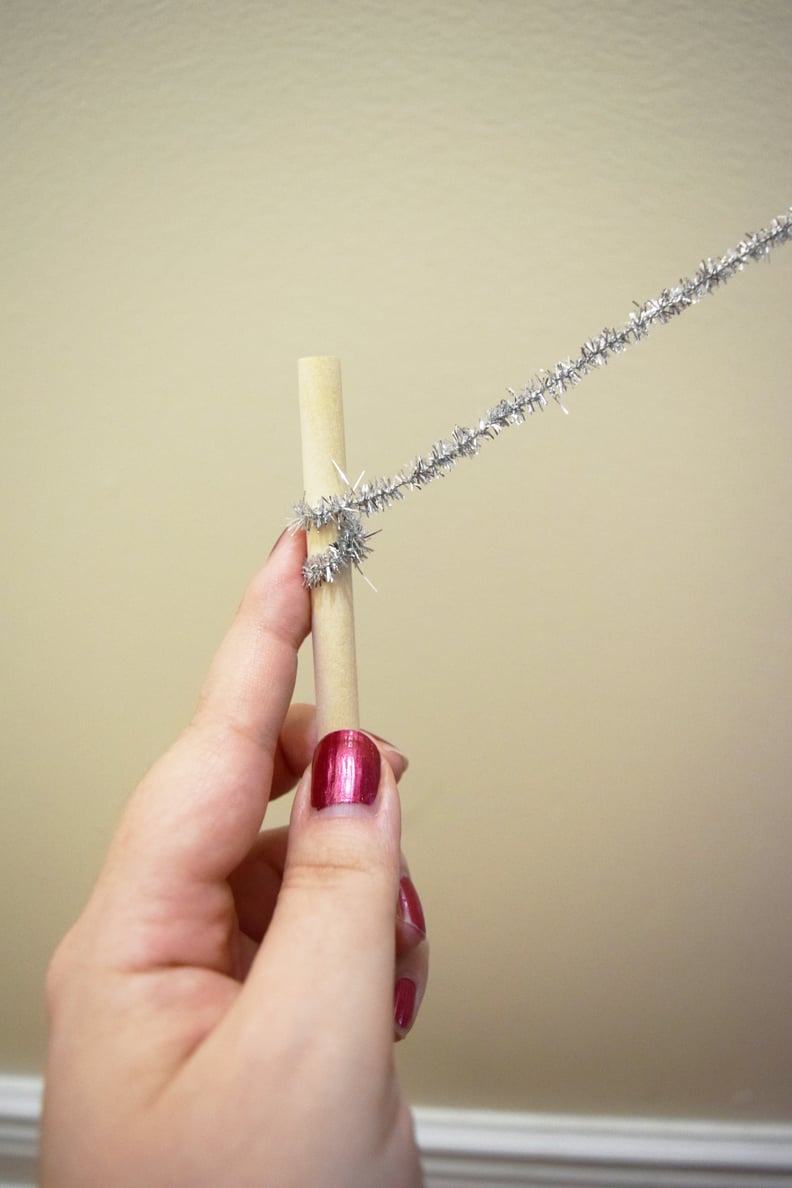 Wrap the End of the Dowel
Take your dowel and wrap the end of the pipe cleaner around it a few times so it's in place. You can also glue it if you want more stability, but it will hold without glue.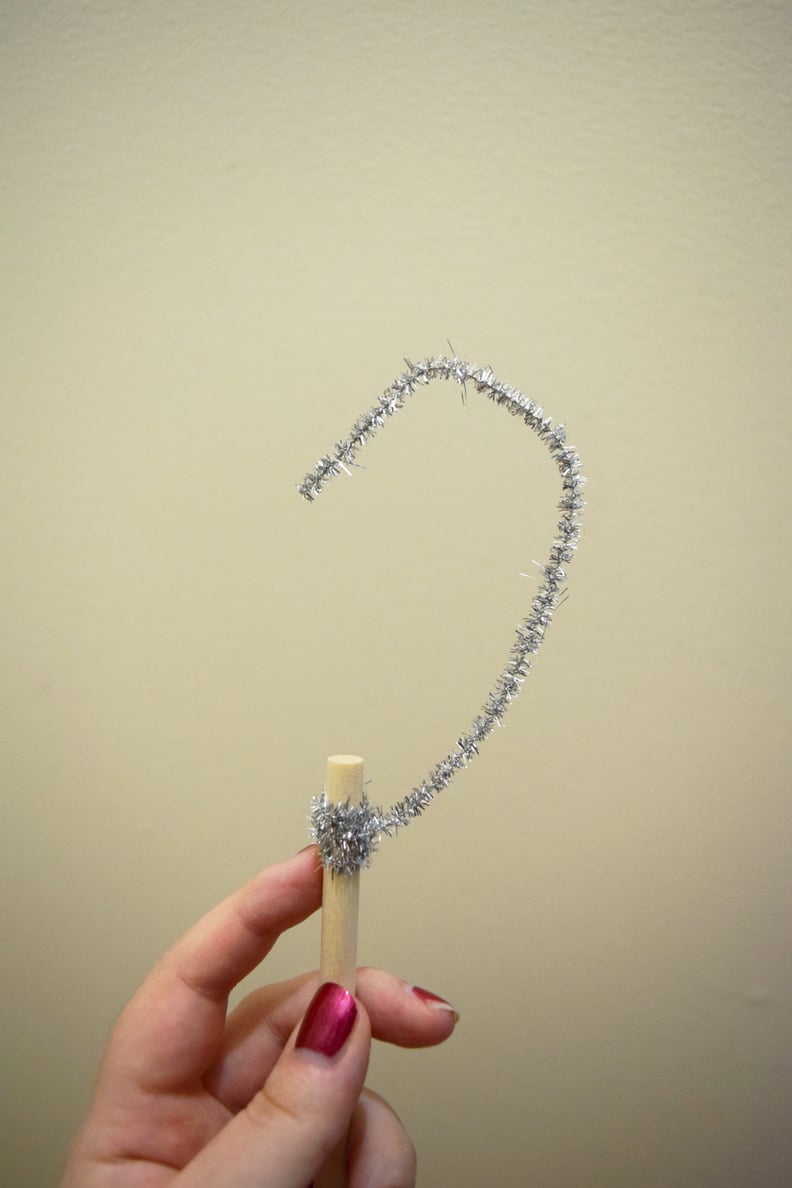 Hook the Pipe Cleaner Around
Shape the pipe cleaner into whatever shape you want. You can make a heart or a star or just a simple circle. You can also twist multiple pipe cleaners together to get a larger shape.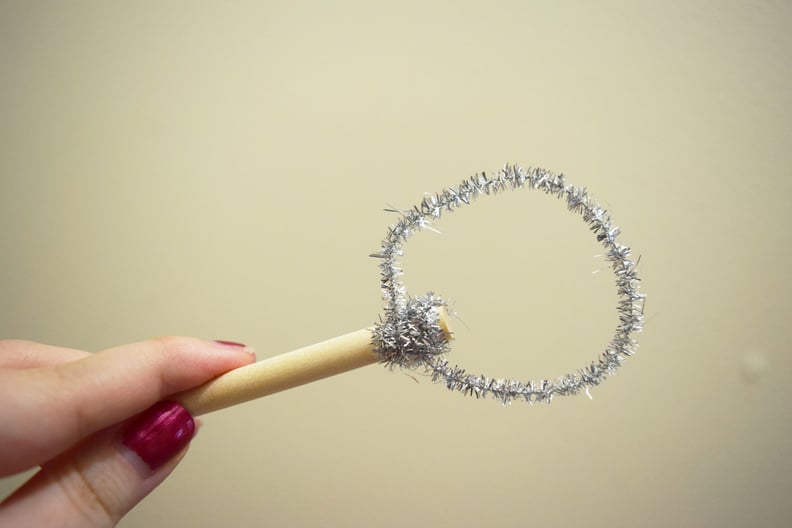 Twist the End of the Pipe Cleaner
To close your loop, twist the end of the pipe cleaner back around the dowel. Again, you can use glue here, but it's not necessary. I also made a couple wands without using the dowels (with just pipe cleaners), and it works great to blow the bubbles, but the handle isn't very stable.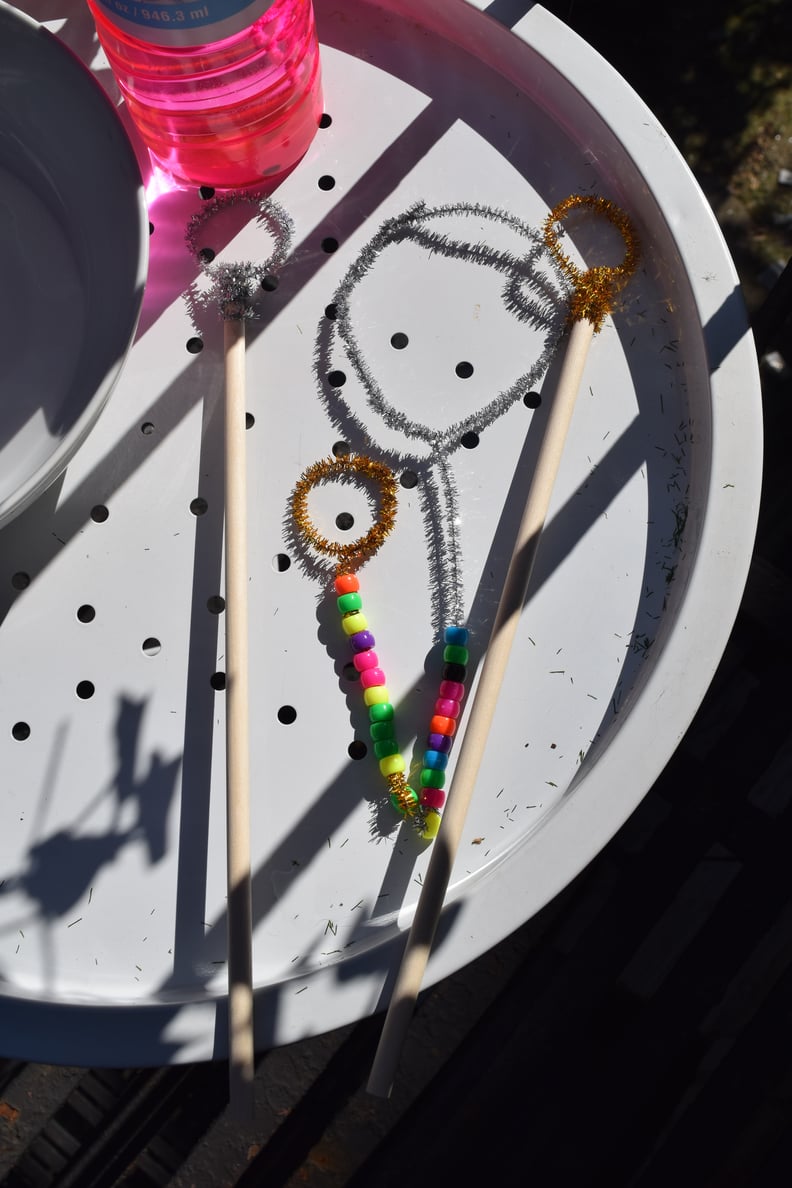 The Finished Products
Here I have the two wands I made with the dowels and two that I made without the dowels. The larger silver one is two pipe cleaners twisted together to get a bigger loop. I also threw some beads on the handles of the pipe-cleaner-only wands, but again, those handles are pretty flimsy, so I recommend sticking with the dowel.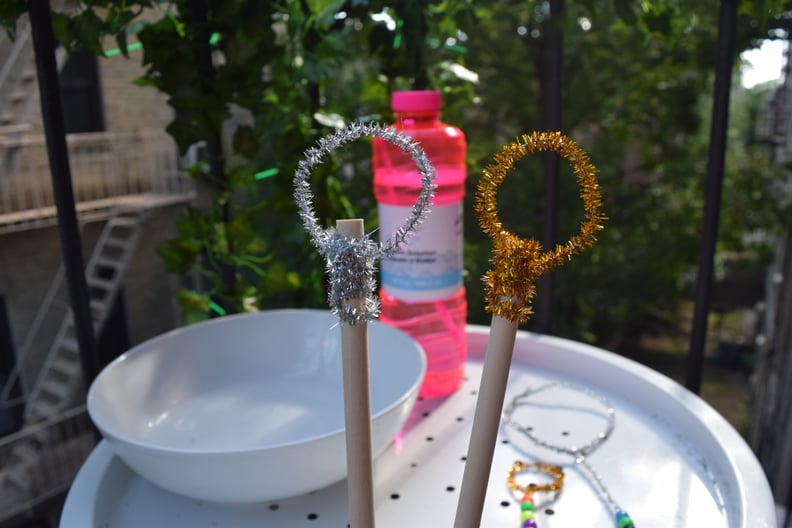 Ready to Go!
Dunk the loops into the bubble solution and go for it! You can use premade bubble solution or you can make your own. It comes together with plain Dawn dish soap and water. I've also added some glycerin into it before to make it blow better.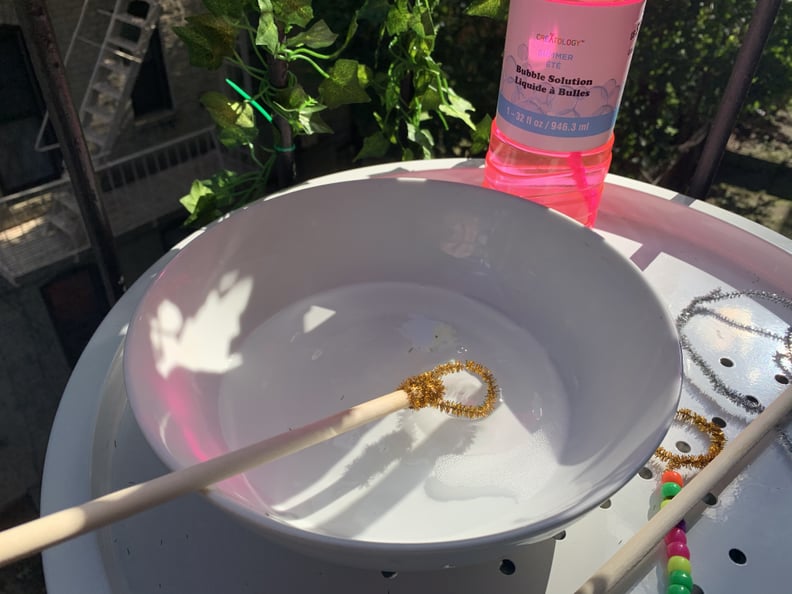 Dunk!
The bubble solution sticks to pipe cleaners great. I also found that the smaller loops made pretty piddly bubbles, but the wand with the big hoop made incredible bubbles.
Giant Bubbles
See what I mean?! Have fun!