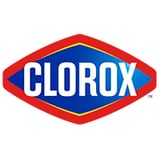 We partnered with Clorox® to help parents get back into the groove for back to school, even if the classroom is still at home.
Back to school usually comes with a flurry of activity and excitement — shopping for new supplies, learning a new class schedule, and getting a new desk to call your own. However, this year is likely going to a look a little different. Whether your kid is heading back into the classroom in some way or they're going to continue learning at home, it's still important to start the school year off with the same level of enthusiasm.
We've rounded up a few easy ways to help your kid get back into the swing of things this fall, no matter where the lessons are taking place. We also know that it may take more than a minute for you to get back into a productive schedule when you're trying to manage your own workload and a kid at home. That's why we're giving you these five tips to use as a guide, not as steadfast must-dos. Because while we want everyone in the house to be engaged and thriving during the back-to-school season, we also know sometimes life gets in the way — and that's totally ok.