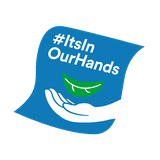 We've partnered with VEOCEL™ to help parents find smart ways to help their family live sustainably every single day.
To really commit to an eco-friendly lifestyle, you have to make it sustainable in both senses of the word. It not only needs to protect natural resources but also be something you can sustain for weeks, months, and years to come — not just the next few days.
The key to achieving this kind of sustainability is making small changes that add up over time, rather than sweeping trends you won't be able to maintain in the long run. Start with these five tweaks to your family's daily routine.