How to Play Quiplash With Friends or Family Remotely
Playing Quiplash Keeps My Family Entertained and Connected, Even When We're Miles Apart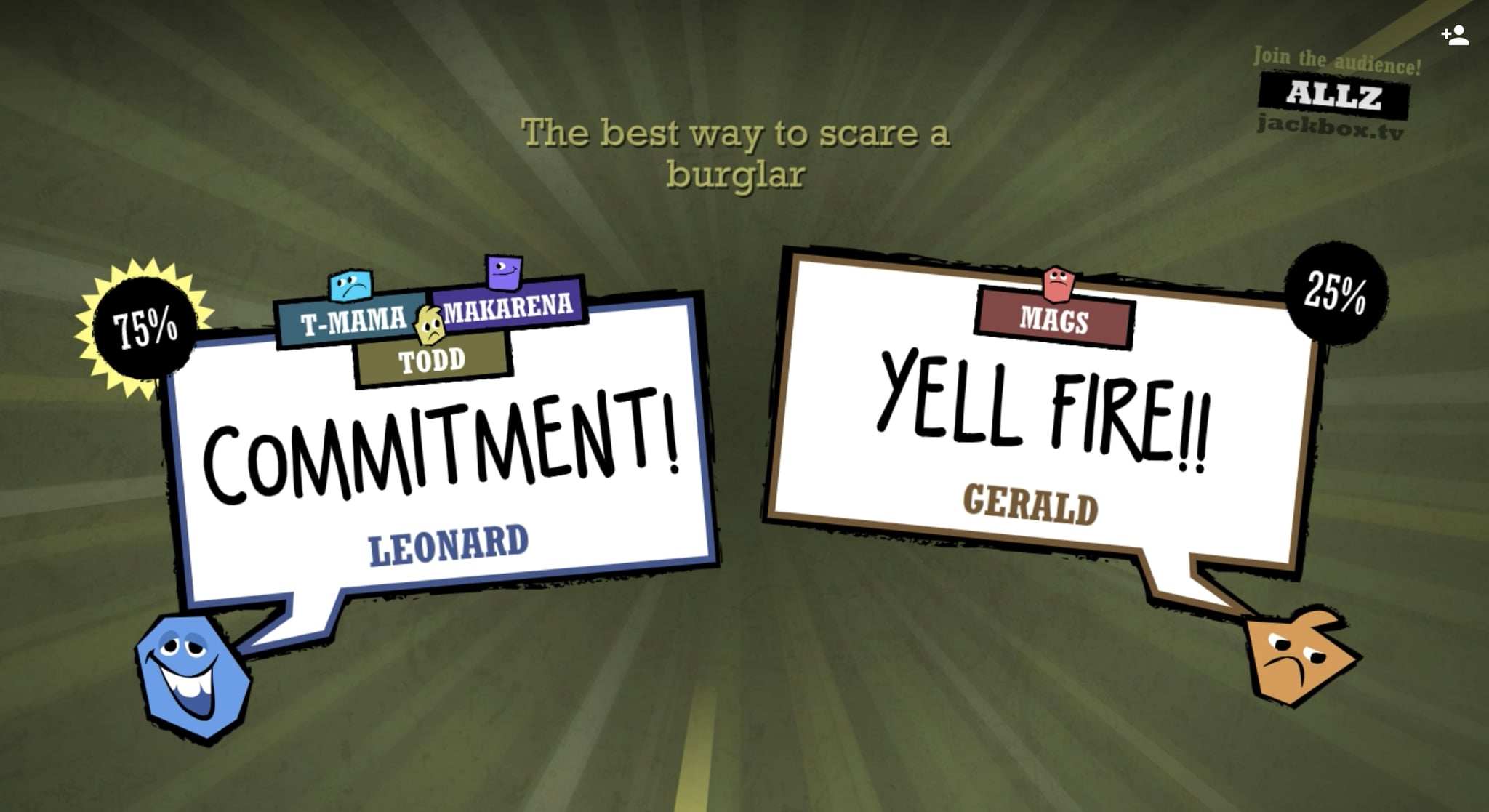 When I married my husband, I married into a Quiplash family. Forget the awkward "get to know you" questions; I bonded with my in-laws over witty and competitive game nights. Quiplash felt like a rite of passage where outrageous answers became inside jokes, and laughing until you cry was basically tradition. Safe to say, I was immediately — and still am — hooked.
Flash-forward a few years, and my husband and I are now separated from both of our families by at least 2,000 miles. Even before stay-at-home orders were put into place, we were forced to get creative with the ways we kept in contact with loved ones. FaceTime calls and Marco Polo groups are great, but we could all use a little variation every once in a while. Luckily, we've managed to find a way to play Quiplash together remotely, and it's become a social distancing saving grace spanning across the country.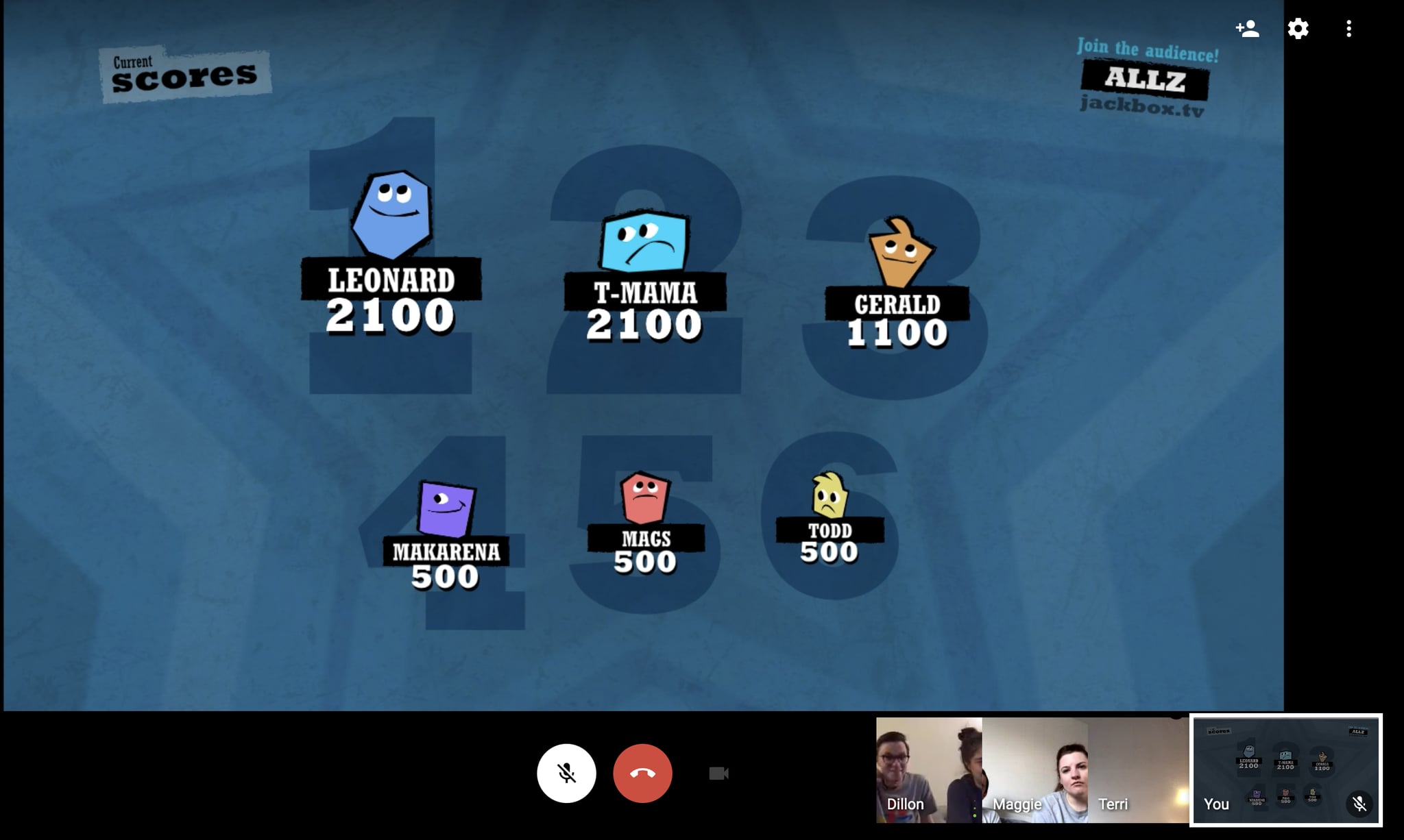 What Is Quiplash?
For the uninitiated, let me explain. Quiplash is usually played over the TV or computer, but no, it is not a video game. Instead, every participant uses their phone to answer silly prompts on the main game's screen. The game then randomly pits players' answers against one another, and the group votes on their favorite one. The response with the most votes wins and earns points — if you steal all the votes, then you've scored a Quiplash! After three rounds, the points are totaled and an overall winner is declared. The number one position holds a lot of clout, in my experience.
How to Play Quiplash Over a Video Chat
Want to try this with your own family and friends? Here's how to organize Quiplash remotely:
Download Quiplash via Jackbox Games onto your phone or computer.
Set up a Google Hangout or Zoom video call and invite your group members to join via email or meeting code.
If you're the host, pull up Quiplash and share your screen with everyone participating. We like to use two laptops (or a phone) so our family can see us during the game, but it's not necessary.
Make sure everyone enters the Jackbox.tv "room code" on the main game screen to enter the game.
Follow the prompts, and enjoy!
If you're playing with a younger crowd, feel free to add the Family-Friendly Filter. It'll ensure all your questions are age-appropriate and can steer participants in a G-rated direction. Now, let the game night begin!
Image Source: POPSUGAR Photography / Karenna Meredith