Is It Safe to Eat Bacon While Pregnant?
4 Reasons You Shouldn't Eat Bacon While Pregnant, According to Doctors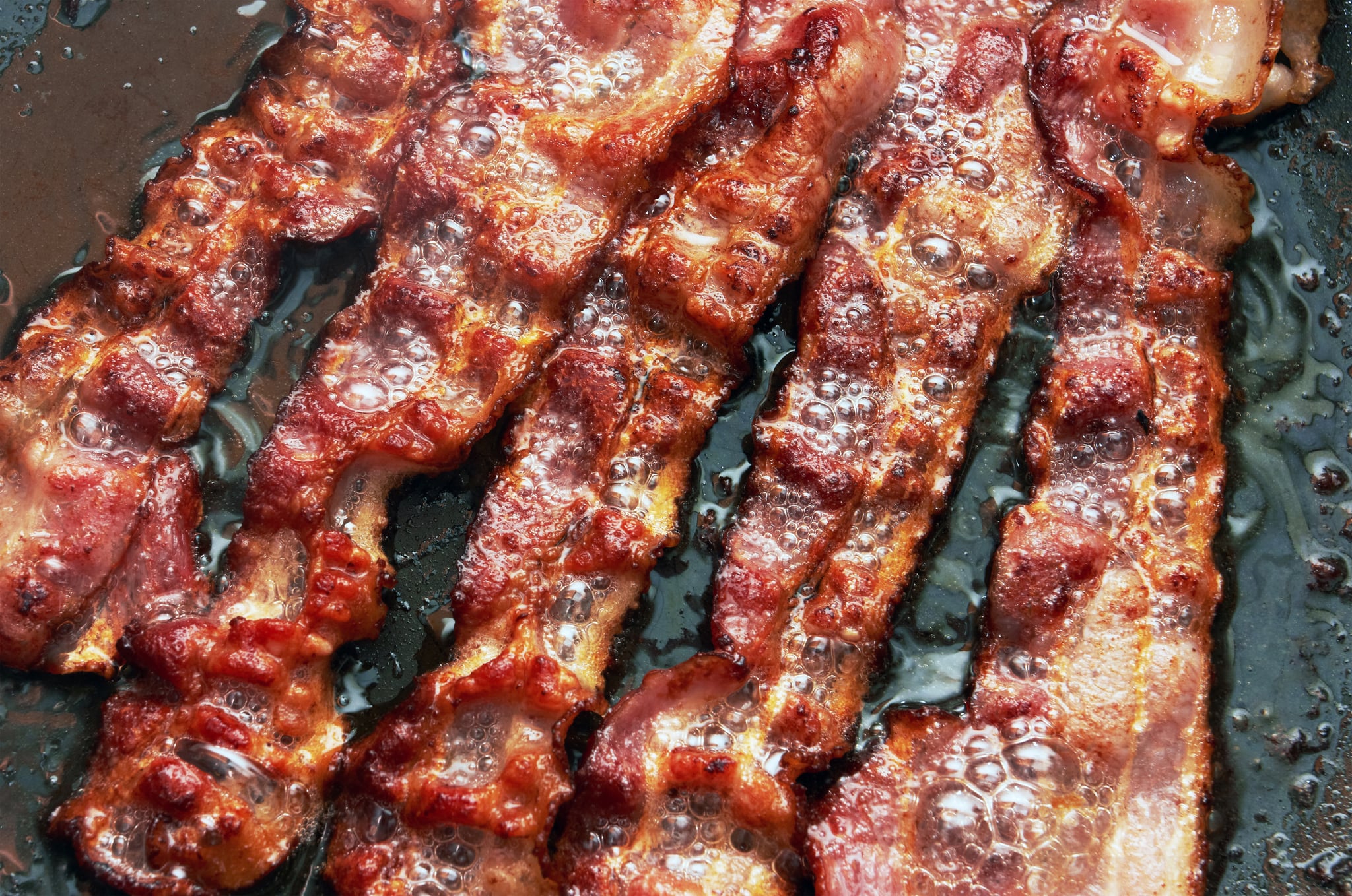 Editor's Note: We at POPSUGAR recognize that people of many genders and identities have vaginas and uteruses and experience pregnancy, not just those who are women. For this particular story, we interviewed experts who generally referred to people with vaginas and uteruses and experience pregnancy as women.
When my best friend got pregnant for the first time, her gestational diabetes caused her to google nearly everything she put in her mouth. In most cases, the food in question was safe to eat, but one morning, she googled, "Is it safe to eat bacon during pregnancy," and I woke up to a dramatic phone call, my friend informing me between frustrated tears that our Sunday brunch would not only be mimosa-less but also bacon-less. "How dangerous could it really be? It's literally just bacon!" she cried into my ear. Unfortunately, bacon really can be that dangerous for pregnant people. Board-certified doctor of obstetrics and gynecology Maryam Tarsa, MD, and board-certified doctor of family medicine Joel Fuhrman, MD, shared the four main reasons pregnant people should avoid bacon.
For a healthy pregnancy, Dr. Tarsa and Dr. Fuhrman both agree it's important to look at all the nutrition facts on everything you eat, even food you already think is safe. You'd be surprised at how many preservatives and harmful ingredients are present in your favorite foods — not just bacon. The general rule of thumb for pregnant people according to these two doctors is to stay away from anything highly processed, but feel free to indulge in fresh foods — and as much vegan bacon as your heart desires!