Is It Safe to Trunk-or-Treat?
Is Trunk-or-Treating Safe This Year? Here's the Lowdown on This Halloween Activity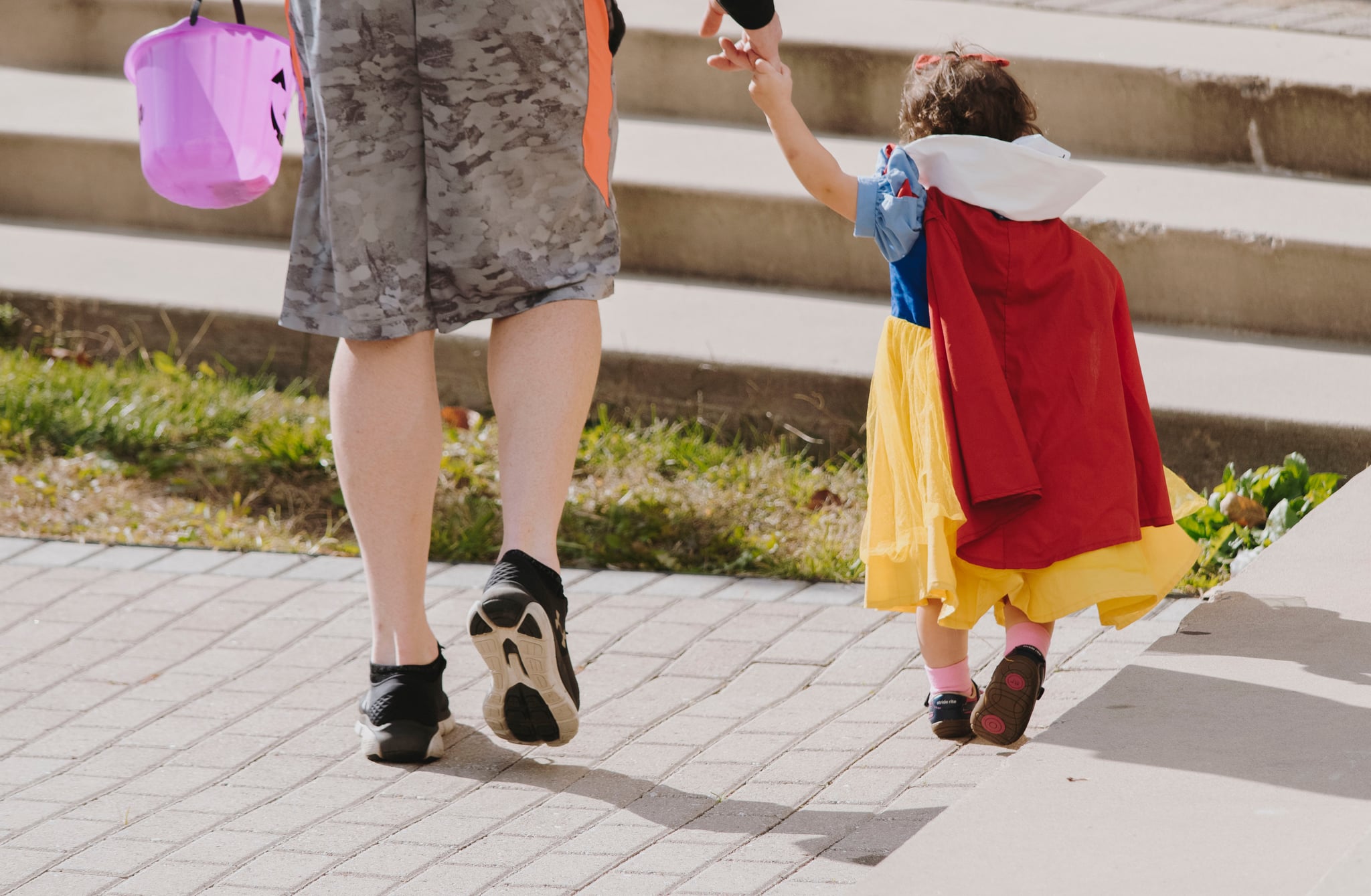 Parents everywhere are trying to strike a tough balance at Halloween this year: making sure their kids have fun, but also keeping them safe. One time-honored activity, the trunk or treat, seems on the surface like it could be safe, if proper social distancing is being maintained. However, there is much to consider before you head out to your local library or church trunk or treat. POPSUGAR talked to a multitude of pediatricians and doctors to understand what the risks are, versus the rewards.
Dr. William Lang, Medical Director of WorldClinic and former White House doctor, notes that any form of trick or treating isn't exactly essential. And although it may provide much-needed family fun, he also acknowledges it is not without risk. "Even though [an] individual interaction does not achieve the CDC risk threshold, many small interactions [like those that would take place during trunk or treating] may slightly raise risk, so why take a chance?" Indeed, the CDC advises avoiding trunk or treating as it raises the risk of spreading COVID-19.
Kavita Shanker-Patel, MD, family medicine at Northwestern Medicine Central DuPage Hospital, takes a hard stance on the issue, saying, "We do not recommend trunk or treating this Halloween, as it is similar to traditional trick or treating with candy being handed out to children." She adds, "The CDC recommends avoiding moderate and high-risk activities as much as possible. Any activity where social distancing can be maintained and there is a limit on the number of people is considered moderate risk. Being in close contact with others who are not in your immediate household poses a greater risk of contracting COVID-19." Her advice, therefore, is to contain the spread of the disease by not taking part in an activity that isn't necessary. However, Dr. Shanker-Patel isn't against kids having fun this Halloween, and recommends that if you are going to take part in a small trunk or treat, adults should put together individual goody bags kids can pick up on their own — just be sure to wash your hands thoroughly before and after preparing the items. Frequent sanitizing is also key, including candy. "It's best if you open the item for the child so their only contact is with the candy itself and not the wrapper." It's worth pointing out that the FDA notes, "Currently there is no evidence of food or food packaging being associated with the transmission of the coronavirus."
Amy Edwards, MD, Pediatric infectious disease physician at University Hospitals Rainbow Babies and Children's Hospital, has a slightly different take on the safety of trunk or treating, telling POPSUGAR, "With proper social distancing and universal masking I think it can be fine." Dr. Lynda Gerberg, a pediatrician at GoHealth Urgent Care seconds that notion, pointing out, "While staying home is the safest option, trunk or treating is considered lower-risk because it is outdoors and allows for families to socially distance."
Dr. Edwards urges parents to take note of red flags, like participants not willing to comply with social distancing. Neha Pathak, M.D., Medical Editor, WebMD, suggests a helpful tool for assessing the pandemic risk in your area. If the spread is too high, plan a family activity at home instead. Dr. Shanker-Patel says visiting a pumpkin patch or apple picking would be considered more moderate risk activities, provided safe social distancing was being maintained. "A socially distanced Halloween costume parade is also another fun way to help kids enjoy the holiday," she says, adding carving pumpkins or enjoying a candy scavenger hunt at home are the safest activities this Halloween.
POPSUGAR aims to give you the most accurate and up-to-date information about the coronavirus, but details and recommendations about this pandemic may have changed since publication. For the latest information on COVID-19, please check out resources from the WHO, CDC, and local public health departments.