Why I Don't Think Kids Should Trick or Treat Amid COVID-19
It Makes Me Sad to Say, but I Truly Don't Think Kids Should Be Trick-or-Treating This Year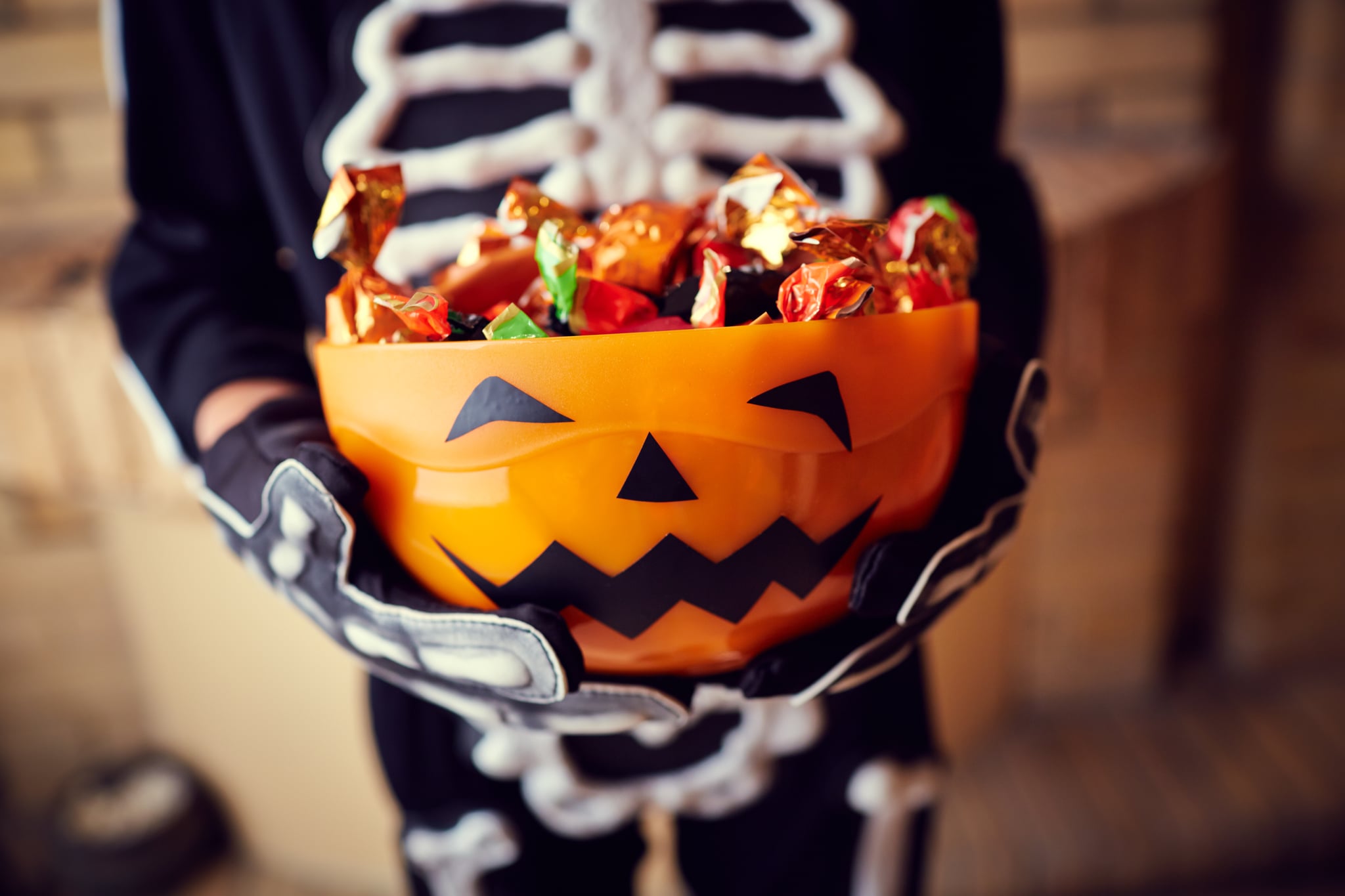 If you take a look around the city that my family currently calls home, you can hardly tell that we are in the midst of a global pandemic that doesn't seem to be showing signs of abating any time soon. It appears that many people in my city have reclaimed a false sense of prepandemic normalcy, despite the fact that there are still hundreds of new cases every day in my area, the local test positivity rate has soared over 10 percent, and the novel coronavirus now appears to be well entrenched in our community. I've heard of football-watching parties with few people wearing masks and even fewer practicing social distancing. It looks like restaurant parking lots are disconcertingly packed. I've seen how the local university has quickly become a hotspot, with COVID-19-positive students making embarrassing videos at house parties. And as a parent, I know how local elementary school teachers and their children have been forced into quarantine less than two weeks after the start of the academic year. This is why my children are being homeschooled, why I still haven't set foot inside a store or restaurant since March, why we only have small and socially distanced outdoor family gatherings, and why my children will regrettably not be trick-or-treating this year.
I may be accused of being overly cautious and too restrictive, but it is undeniable that thousands of Americans are still suffering from the direct and indirect effects of COVID-19 each day. Many of the preventive and mitigation measures that have been scientifically proven to slow the spread of the virus rely heavily on social responsibility — the idea that we, as individuals, have an ethical obligation to work together, to compromise, and to engage in practices that will benefit the greater good and our society as a whole. I want my children to recognize and understand that we all have a part to play in combating the spread of COVID-19, even if that means temporarily forgoing some of our favorite activities and traditions. So we're going to look at this Halloween and the upcoming holiday season as an opportunity to be creative, to focus on time with our immediate families, and to establish new traditions and new ways of celebrating.
The trappings of autumn, complete with pumpkin spice, football memorabilia and the unforgettable scent of tailgating barbecues are materializing earlier this year as a means of keeping our collective spirits up. I completely understand the overwhelming desire and need for things to feel more normal. I, like countless others across the world, feel deep frustration and irritability stemming from COVID-19 fatigue. Hell, I have flat out had enough. But with the potential twindemic of flu season and increased coronavirus cases, inviting children and their families to our front door to hand out candy and taking our son around our neighborhood to get candy from other people's houses are risks of exposure that I am unwilling to take. Wanting more normalcy and acting like the pandemic is over are two very different things.
Halloween has been one of my favorite holidays ever since my childhood, and the idea of not celebrating it at all definitely doesn't strike my fancy. My children love it, too, with one of them celebrating a birthday around the same time. So rather than go out trick-or-treating this year, we plan to start a new tradition of a backyard Halloween carnival featuring bobbing for apples, spooky games with plenty of candy rewards, pumpkin-decorating, and a mini haunted house followed by a kid-friendly Halloween film festival. Grandparents will be dressing up and helping out (socially distanced, of course), and our kids will still get to sport their much-anticipated Halloween costumes.
Our porch lights will be off, and there will be no candy handed out because we will be in our backyard creating cherished memories and a new tradition that will hopefully last. Parents across the country should consider doing something similar. Instead of trick-or-treating, have a pumpkin-decorating party, a ghoulish game night, or a family harvest festival. Our neighborhoods can still be filled with the spooky sounds of haunted houses and the joyful noise of children celebrating Halloween, even if it looks a little different this year.