Jennifer Lopez's Twins Are 13! See How She and ARod Celebrated the Big Milestone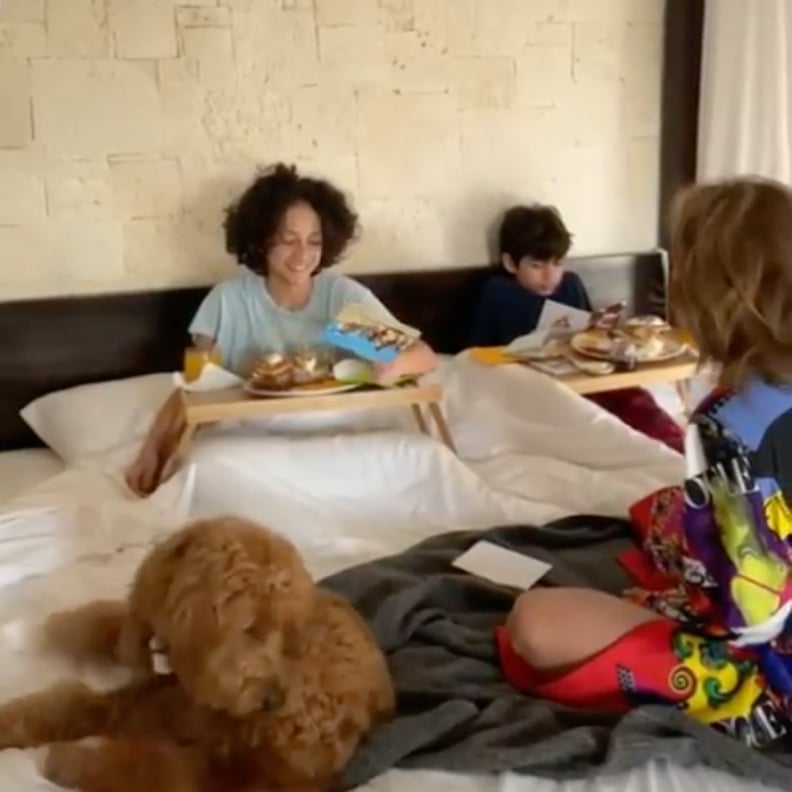 Jennifer Lopez's twins — Max and Emme Muñiz — are officially teenagers! She wished her kiddos a happy 13th birthday by serving them breakfast in bed and giving them cards, according to a video she shared on Instagram. In the caption, Jennifer reminisced about the chilly winter day when she welcomed her children into the world.
"My beautiful babies are teenagers today!!" she captioned the heartwarming clip. "OMG!! I can't believe it's been 13 years since I carried them both home in my arms in the middle of a snowstorm. Out of that blizzard came two perfect lil' coconuts who rearranged my life and taught me the true meaning of love."
"It has been the most magical journey full of adventure."
The proud mom continued, describing how surreal it feels for the twins to officially be teenagers. "It has been the most magical journey full of adventure and joy ever since... I'm feeling so many emotions this morning...so very emotional today... so proud and happy and heartbroken that I can't [freeze] time," she shared. "To my two caring, sensitive and special souls...who I know will change and rearrange the world in your own very unique ways...your mama loves you beyond forever.. and ever and ever..."
Although we can't quite confirm what Jennifer got her kiddos, hearing her sing a few lines of "Good Morning" to them was enough of a gift. In addition to Jennifer's video, her fiancé, Alex Rodriguez, also posted some sweet snaps in honor of Max and Emme's big day. Scroll ahead to get a peek at all of the birthday love!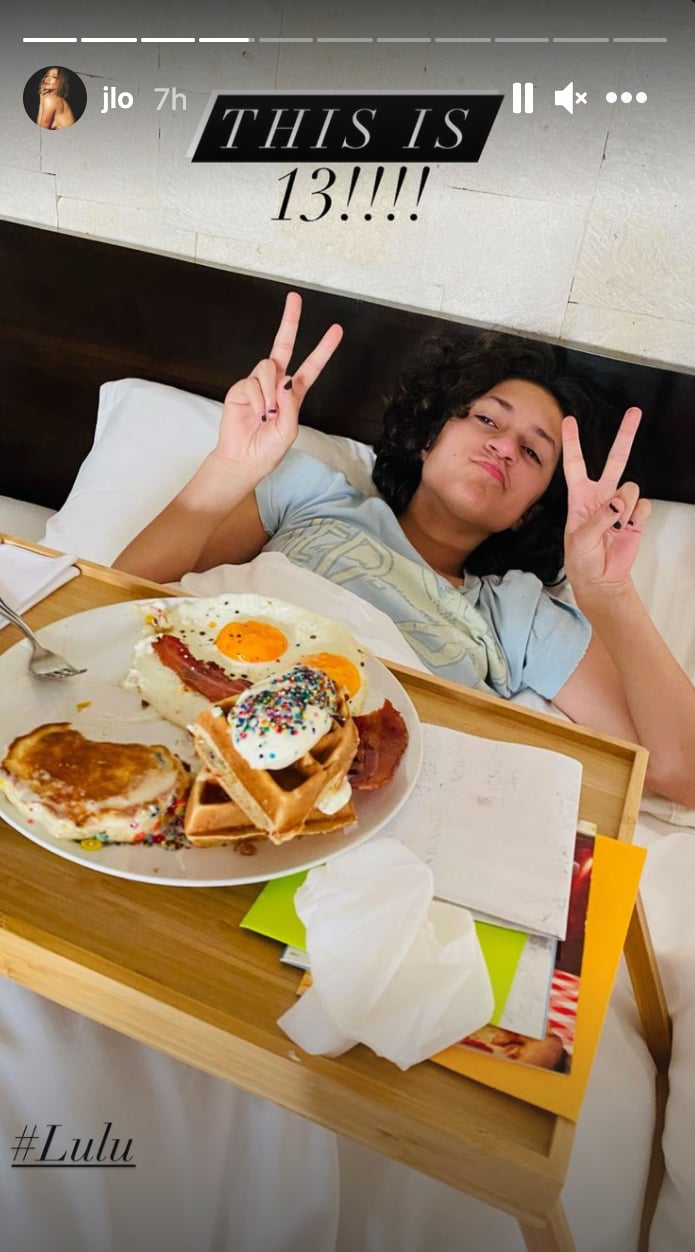 Emme Enjoying Her Breakfast in Bed
Emme threw up a pair of peace signs while chowing down on what appeared to be a top-notch breakfast.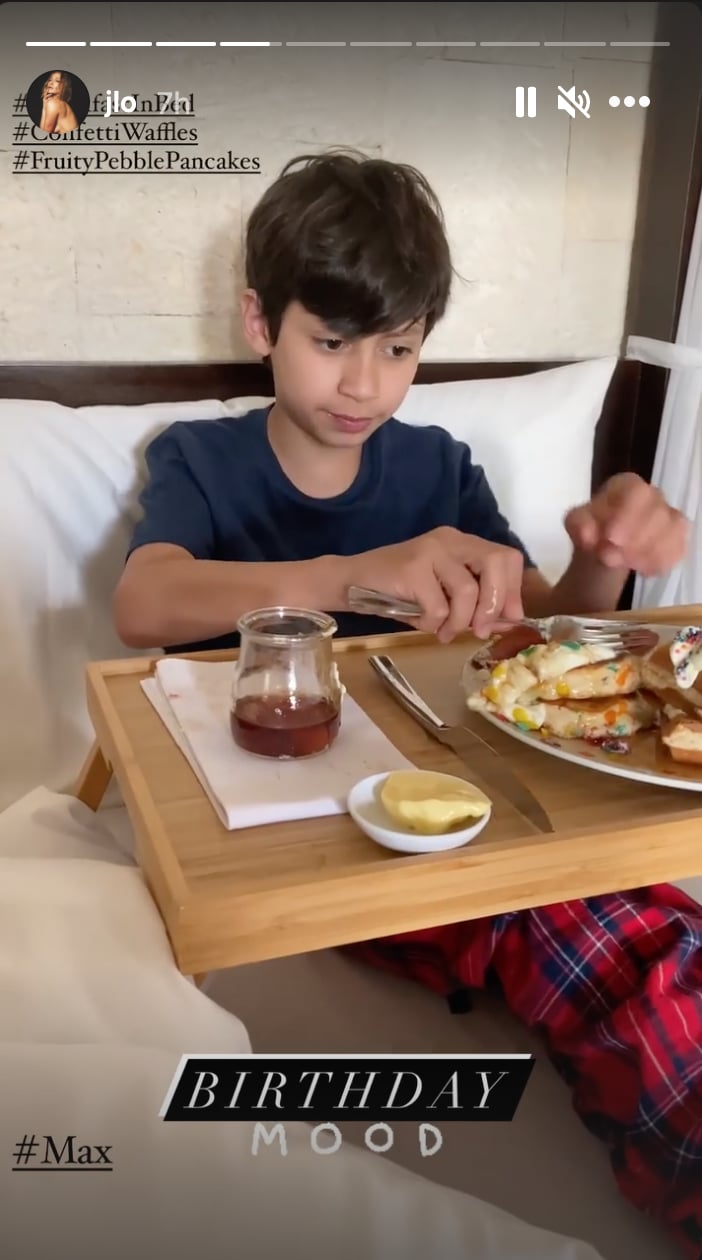 Max Enjoying His Breakfast in Bed
Jennifer captioned a photo of Max "birthday mood" before sharing it on her Instagram Story.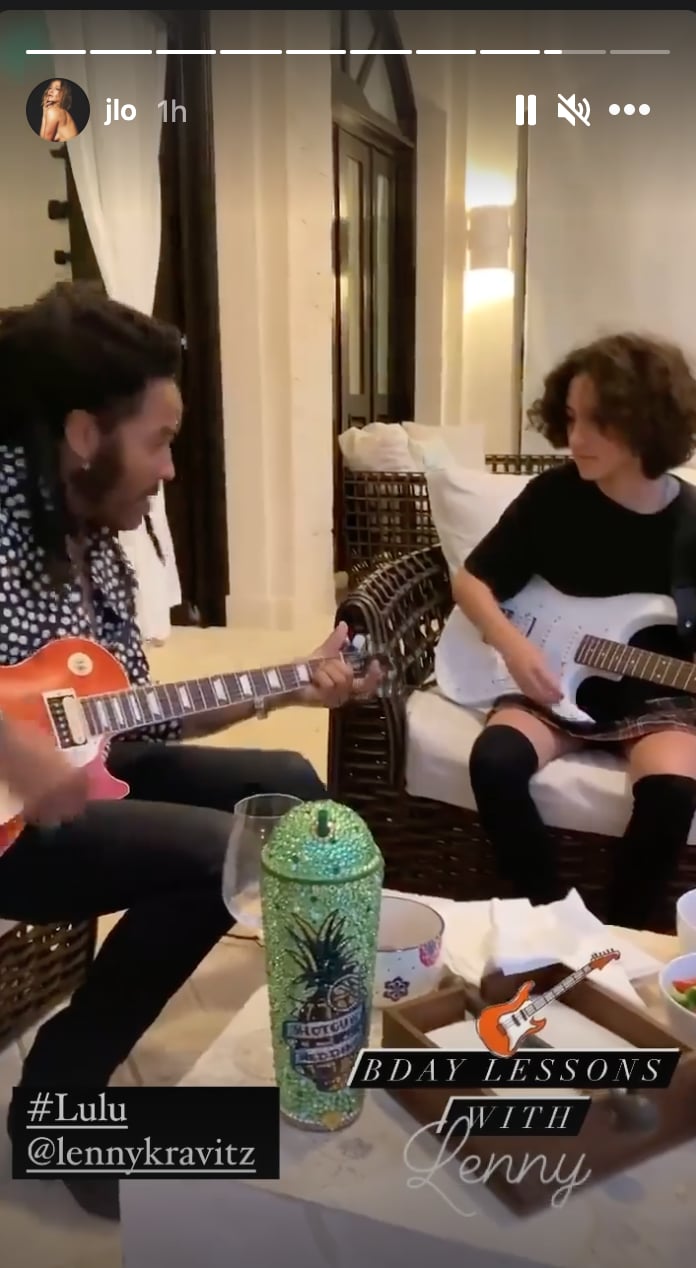 Lenny Kravitz Teaching Emme to Play Guitar
Jennifer also shared an iconic video of Emme learning to play guitar from Lenny Kravitz. Can you think of a better teacher? Because we can't!
Jennifer Lopez's Video For Her Kids' 13th Birthday