These Kid-Approved Cinco de Mayo Recipes Will Make Staying at Home a Breeze
Paid Content For
Campbell's®
Because this year you and your family won't be able to head to your favorite restaurant for chips and guac on Cinco de Mayo, why not spend the day cooking together? There are so many wonderful recipes you can choose from, so make each and every one of your Cinco de Mayo meals feel like a treat. For breakfast, go for a big skillet scramble, for lunch, tacos and chips are always a hit, and for dinner, try cheesy enchiladas or tortilla soup — and add a Pace® salsa to make each dish even better. Keep reading for some delicious kid-friendly recipes to get you started — then grab the fam to get cooking! No judgement if you pair your feasts with a margarita.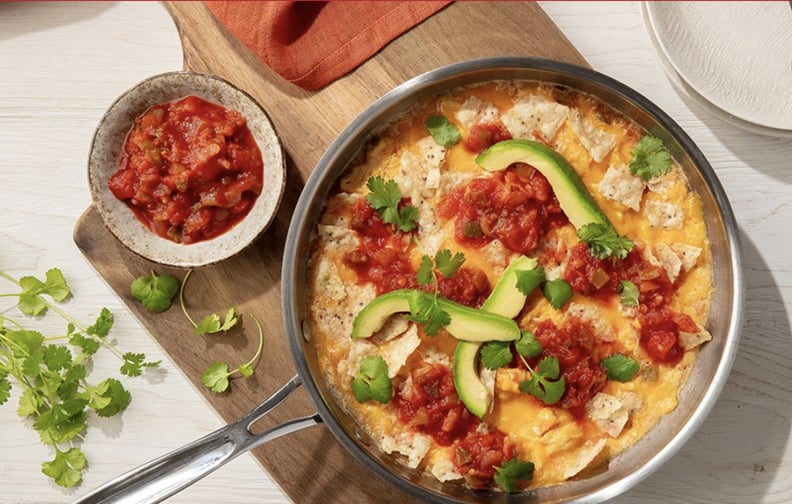 Egg Tortilla Scramble
Start out the day on a high note with a savory scramble, packed with soft eggs, melty cheese, avo slices, and crispy tortilla chips — plus dollops of Pace® Chunky Salsa. Get the full recipe here.
Tilapia Tacos
For a healthy dinner that still packs a punch, look no further than flaky white fish tacos. Choose a fish like halibut, tilapia, or cod and pan sear until it's golden brown. Top with Pace® Picante Sauce, and some shredded cheese for a garnish. Get the full recipe here.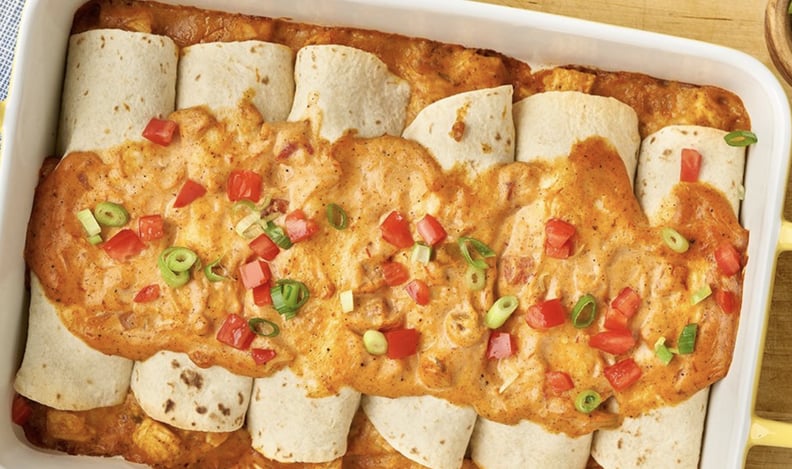 Easy Chicken & Cheese Enchiladas
If your family loves all things creamy, run don't walk toward these cheesy chicken enchiladas. Have everyone in the family pitch in with getting your enchilada tortillas rolled and in the dish, then watch as the cheese starts to bubble in the oven. Get the full recipe here.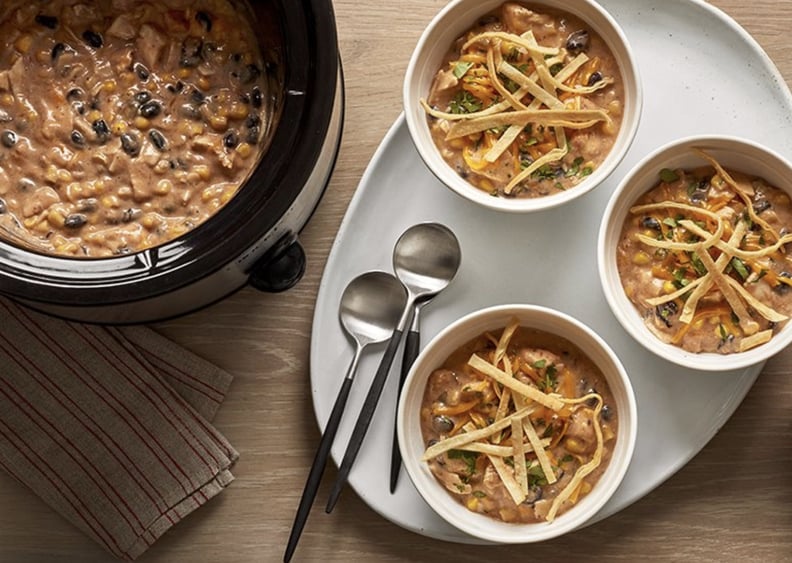 Slow Cooker Chicken Tortilla Soup
Quite possibly the perfect Cinco de Mayo lunch, tortilla soup is always a crowd pleaser. Plus, it's super easy to make — combine the ingredients in your slow cooker and forget about it while you go do an activity as a family. When you come back, you'll have this hearty bean-forward soup ready and waiting. Get the full recipe here.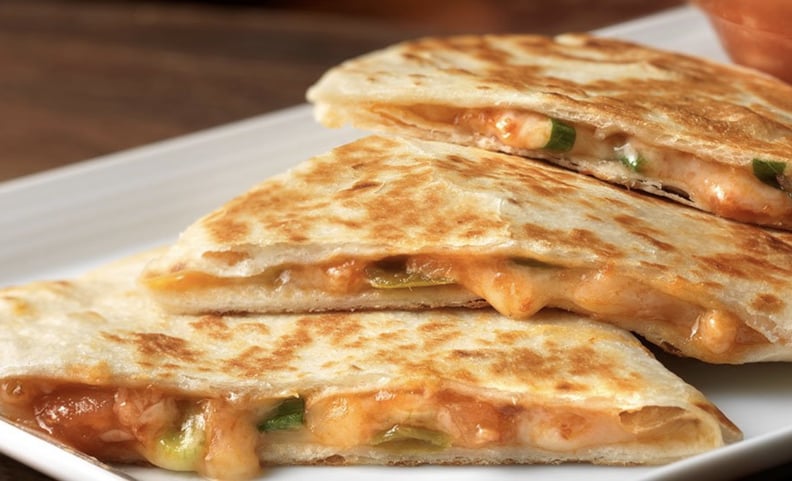 Quick Quesadillas
These yummy quesadillas are a great option all day long — add scrambled eggs and serve for breakfast, whip 'em up for a midday snack with some chips, or make a bunch with assorted dips for dinner. Get the full recipe here.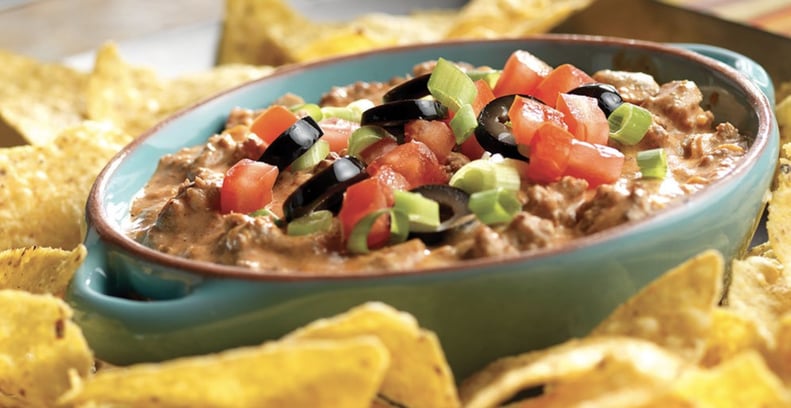 Beefy Taco Dip
For a quick-hitting snack the whole family can get into, try out this simple but flavorful bean dip. It works with either chips, flour tortillas, or even veggies. Get the full recipe here.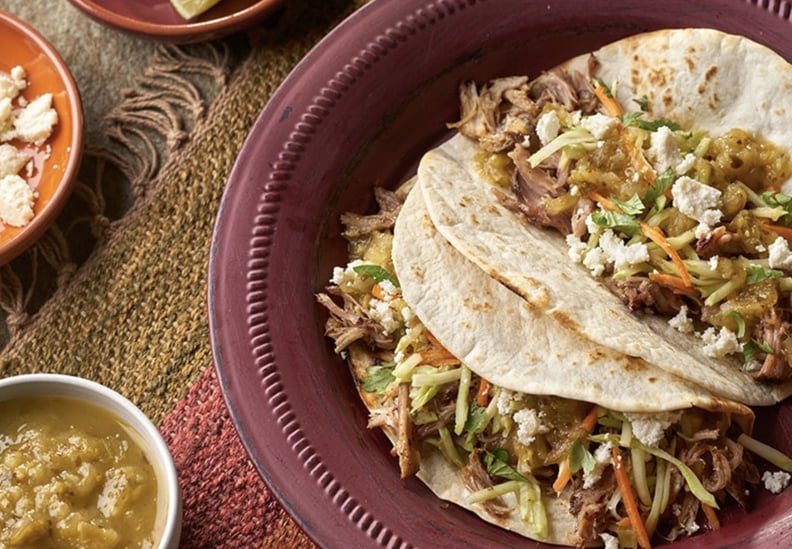 Slow Cooked San Antonio Carnitas Tacos
Who doesn't love a taco?! Take yours up a notch with slow-cooked carnitas (or sub in chicken or tofu), topped with a crunchy broccoli slaw. Get the full recipe here.