These Kid-Friendly Recipes Are Proof That Cooking Together Is the Best At-Home Activity
Paid Content For
Campbell's®
Whether you and your family regularly cook together or you're more of a takeout-friendly bunch, you're likely spending a lot more time in the kitchen than you usually would right now. And when you're stuck at home with kids, it can be hard to keep everyone's moods boosted. So why not use cooking together as a way to keep everyone engaged and excited about being home? Enlist your kiddos to help you make a few meals a week, and pick out recipes that will get them involved. Keep reading for five delicious kid-friendly recipes that will remind you that cooking together creates so much magic.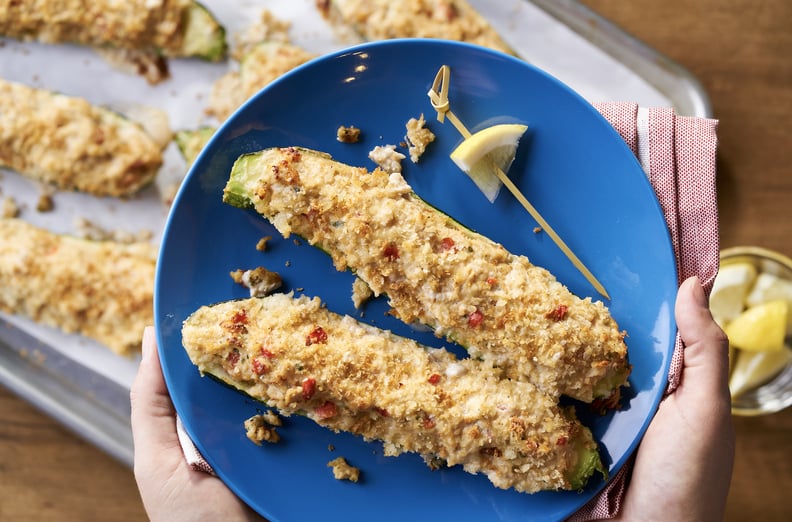 Chicken Alfredo Zucchini Boats
Need a break from pasta? Translate the flavors of a traditional chicken Alfredo into a healthier dish with these yummy zucchini boats. Use Prego® Roasted Garlic Parmesan Alfredo Sauce or Prego® Homestyle Alfredo Sauce to give the creamy flavor to each zucchini sliver. Let your kids help fill the boats with the saucy stuffing and sprinkle the panko on top. While the boats are baking, have the kids make toothpick flags with lemon slices or crisp red peppers. Get the full recipe here.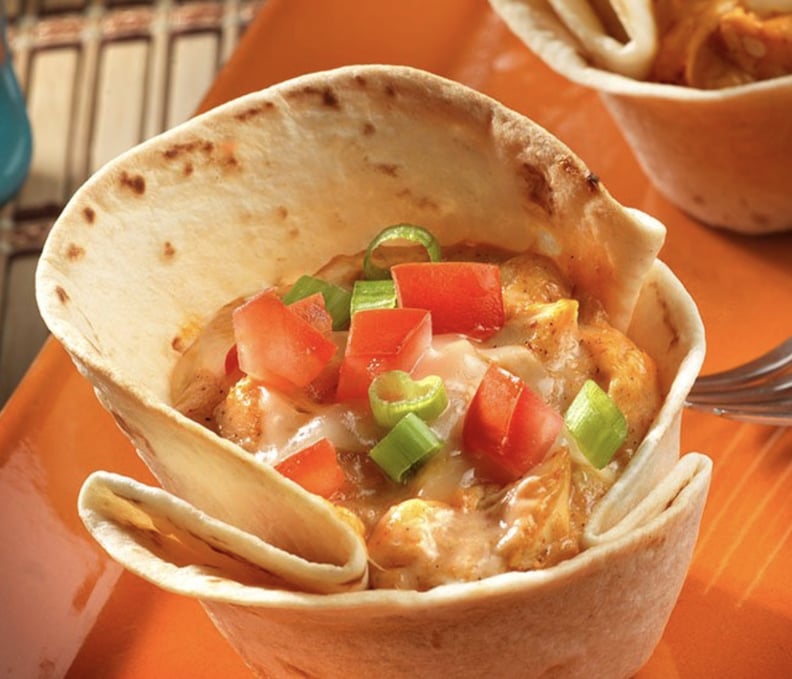 Mini Cheesy Chicken Enchiladas
Everything is better mini, amirite? These cute cups are no exception — and make for a superfun activity parents and kids can do together. Make a game out of how quickly and precisely you can each create your little folded tortilla cups, then pop them in the oven for 20 minutes for a delicious midday snack. The most important things to have on hand: a muffin pan and Pace® Picante Sauce for the ultimate kick. Get the full recipe here.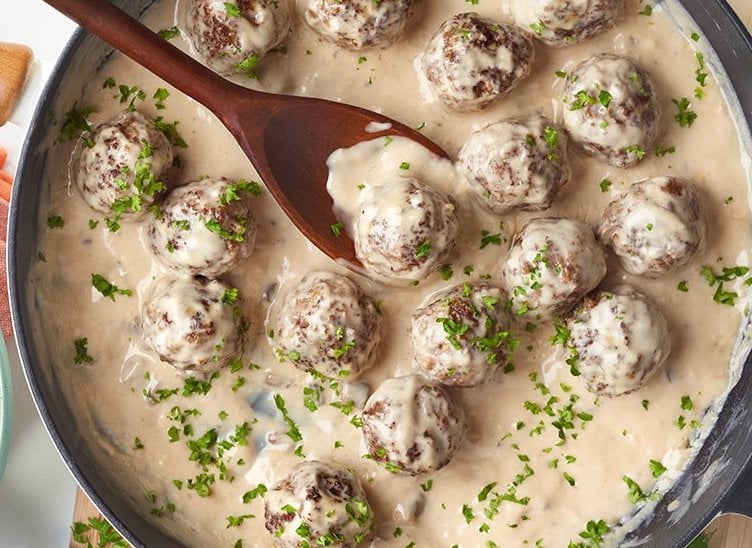 Swedish Meatballs
Meatballs are always a crowd-pleaser, especially when you let your kids have a little fun with forming each one. Whether you use beef, turkey, or a vegan meat alternative, the meatballs will be delicious on their own, or over rice or noodles. Just make sure your saucy base is made from Campbell's® Condensed Cream of Mushroom Soup and the Swanson® Broth of your choice — the Cream of Mushroom adds the rich, flavorful, and aromatic creaminess that makes Swedish meatballs so unique. Get the full recipe here.
Pepperoni & Mozzarella Roll Ups With Tomato Soup
Name a better snacktime duo — we'll wait. Enjoy these these roll-up morsels as they are or give them a quick pan-sear to make them crispy on the outside and gooey on the inside. When you dunk them in your classic Campbell's® Condensed Tomato Soup, it'll taste like a pepperoni pizza. Yum. Get the full recipe here.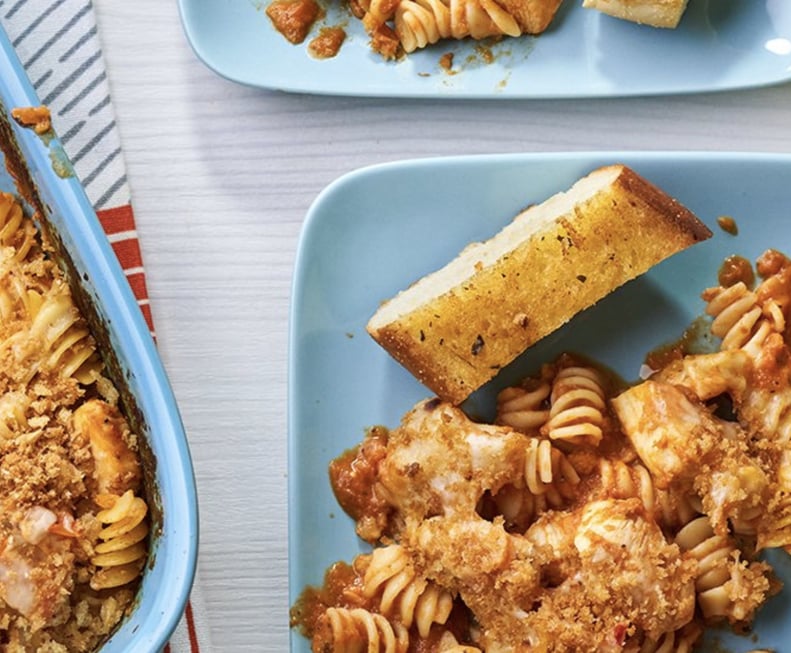 Chicken Parmesan Casserole
A casserole is the perfect weeknight dinner that translates into the next day's lunch. Have your kids help you layer on all the different elements and pour the Prego® Creamy Vodka Sauce or Prego® Four Cheese Alfredo Sauce on top. Once it's out of the oven, pair it with garlicky slices of toasted bread. Get the full recipe here.