What to Know When Kids Watch Lego Star Wars Holiday Special
What to Know About the Lego Star Wars Holiday Special Before Watching With Kids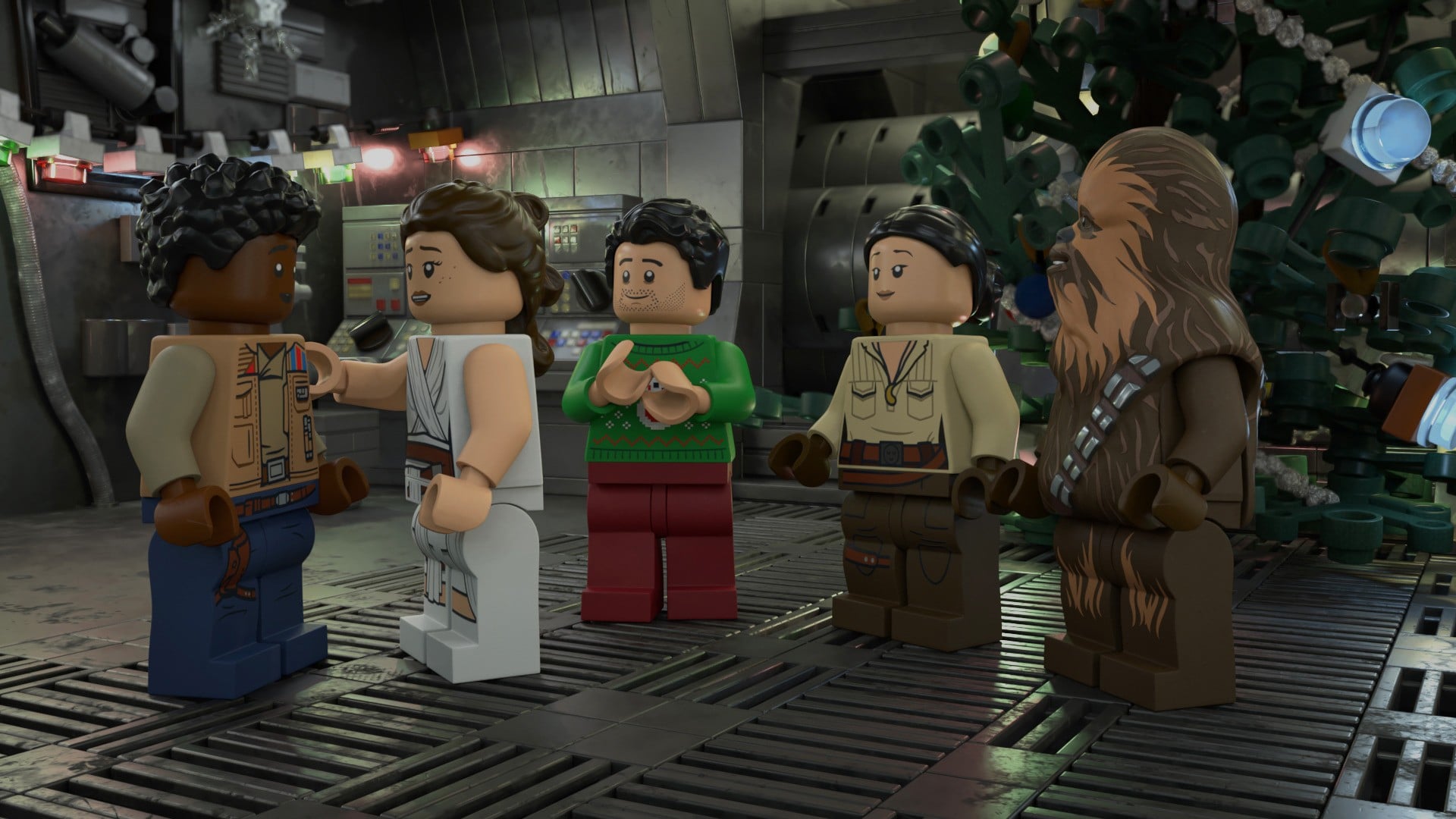 If you weren't in the holiday spirit before, you will be now thanks to the new Lego Star Wars Holiday Special on Disney+! The 47-minute special, which premiered on the streaming service Nov. 17, directly follows the events of The Rise of Skywalker. Rey, Finn, Poe, Chewie, Rose, the droids, and more are getting together for a joyous feast to celebrate the holiday of Life Day, but in feeling like she's failed to help Finn learn to use the Force, Rey goes on an adventure with BB-8 to prepare for the holiday and gain a deeper understanding of the Force.
The story is filled with tons of hilarious Lego humor — like when Rey removes her hair piece to shake it dry after falling into water — and Star Wars movie references. There's even a Mandalorian moment in which, in the middle of a lightsaber battle, Rey and Darth Vader both stop to comment on how cute Baby Yoda is.
And while the entire special is completely delightful in every way — and even teaches some valuable lessons! — for those with toddlers, sensitive kiddos, or curious and attentive kids who catch every little thing, there are just a few small things you might want to know before hitting play with your family.
Like in all Star Wars films, there's some violence in the form of lightsaber battles, explosions, and crashes (but it's all animated, of course!). There's an implied — though it's lighthearted and spun as a funny moment — murder at the hands of Darth Vader, and some of the Dark Side characters like Vader, Kylo Ren, and Emperor Palpatine say some pretty vicious things to each other (and even in minifigure form, some of them look a bit scary). However, if your kids have seen any of the Star Wars movies, shows, or specials before, nothing should come as a surprise!
Aside from those points, prepare for a lovely 47 minutes filled with holiday cheer, hilariously quotable moments, and your kids' favorite Star Wars characters in Lego form and wearing holiday sweaters. You can stream the Lego Star Wars Holiday Special on Disney+ now, and when you're done, check out the other festive specials and movies you can catch on Disney's streaming service.