Mom's Experience With Daughter's Rare Epidermolysis Bullosa
A Little Girl's Life Expectancy Is 30 Due to a Rare Genetic Condition; Now Her Family's Trying to Find a Cure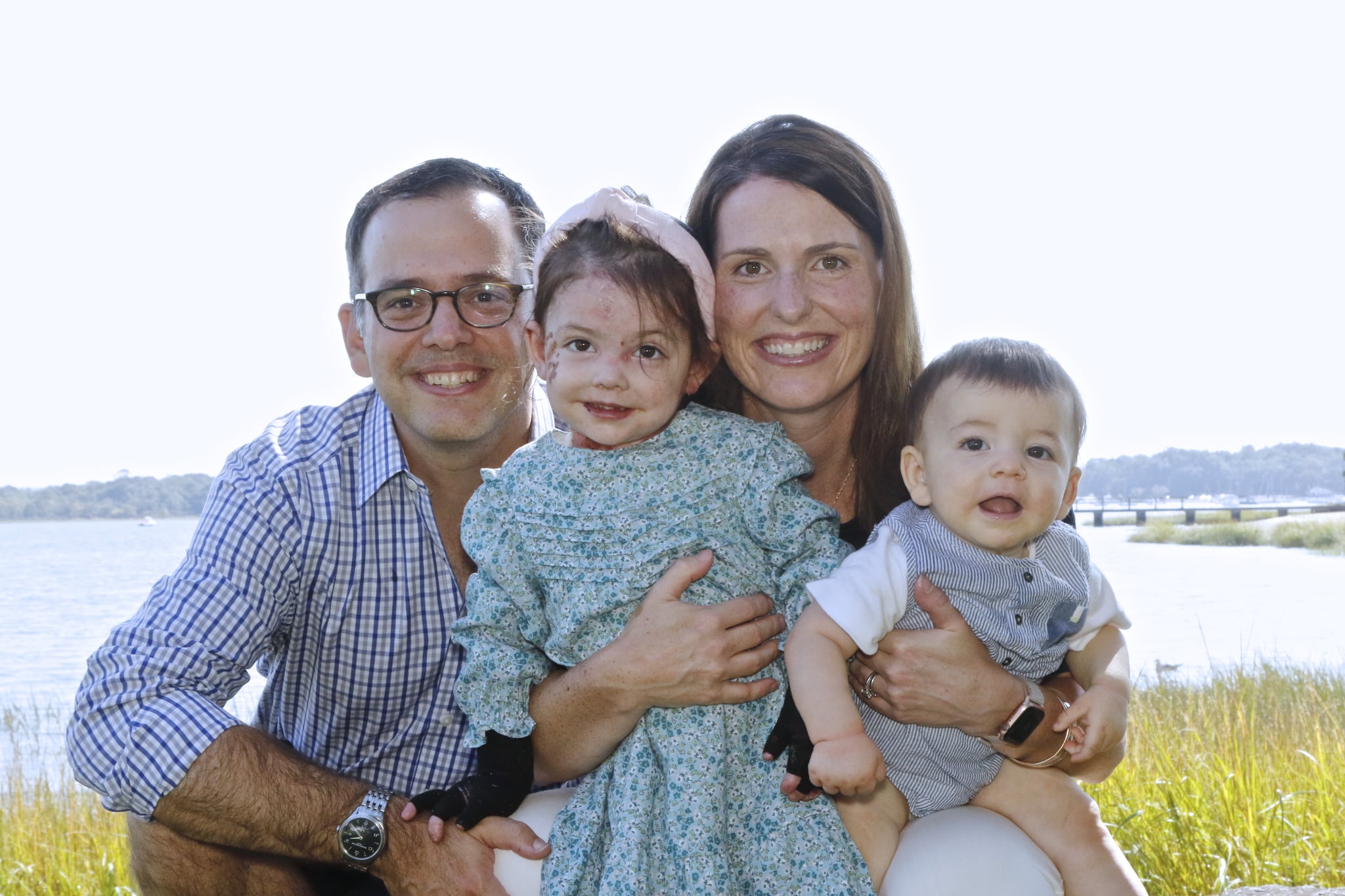 Before Emily Kubik welcomed her daughter Elodie in July 2016, she had no idea that her little girl would be born with an incurable genetic connective tissue disorder called epidermolysis bullosa (EB). Affecting just one in 20,000 births in the US, kids born with EB are known as Butterfly Children — because their skin is so fragile, it resembles the wings of a butterfly.
"As soon as Elodie was born, she was bleeding a little bit from her lips and a place on her leg," Emily told POPSUGAR. "They took her back to wash her off, and a bunch of skin on her ankle just came off. The doctors immediately realized something was wrong. She was born at the hospital where I live in Connecticut, but they transferred her to Yale New Haven Hospital right away."
Eventually, Elodie was further diagnosed with recessive dystrophic epidermolysis bullosa (RDEB), a specific type of EB caused by a lack of collagen protein, which makes her skin incredibly fragile and extremely prone to blisters and skin loss. Although Emily and her husband, Dave, want to do everything in their power to help their daughter, wrapping their heads around such a rare condition was difficult at first.
"RDEB is one of the most severe types of EB to have," Emily explained. "Elodie has a life expectancy of 30. For the first few days, everyone kept telling us not to Google it. I remember spending the first two days not even learning the full name of the condition. I knew that if I had that information, I'd look it up. The realization of what it really meant for her to have EB came over time. I understand the ramifications, and I understand the severity."
"She'll be sitting there literally begging me not to take the bandages off, but I have no choice."
Now that Elodie's 3-and-a-half years old, her family has gotten into a routine with managing her condition, which requires a lot of daily maintenance. She also uses special products, such as a MicroSilk bathtub, which uses tiny bubbles to oxygenate and exfoliate Elodie's skin.
"We used to have to change her bandages twice a day, but now we're down to once a day," Emily said. "We have a routine every night where we take her bandages off to get into the tub, which is the most painful part of the day. They can stick, so it's literally like ripping off a Band-Aid, it can really hurt. She'll be sitting there literally begging me not to take the bandages off, but I have no choice."
Elodie then soaks in the MicroSilk for 20 minutes, which helps keeps her skin clean and less itchy. And while Elodie's nightly routine is certainly complicated, Emily feels fortunate that she and Dave can apply Elodie's bandages as efficiently as possible due to the exfoliation effects from the tub, coupled with the fact that they've both had years of practice. "We're actually lucky; for many EB families it can take a couple of hours to put all the bandages on," she said. "We can get it done in a half hour."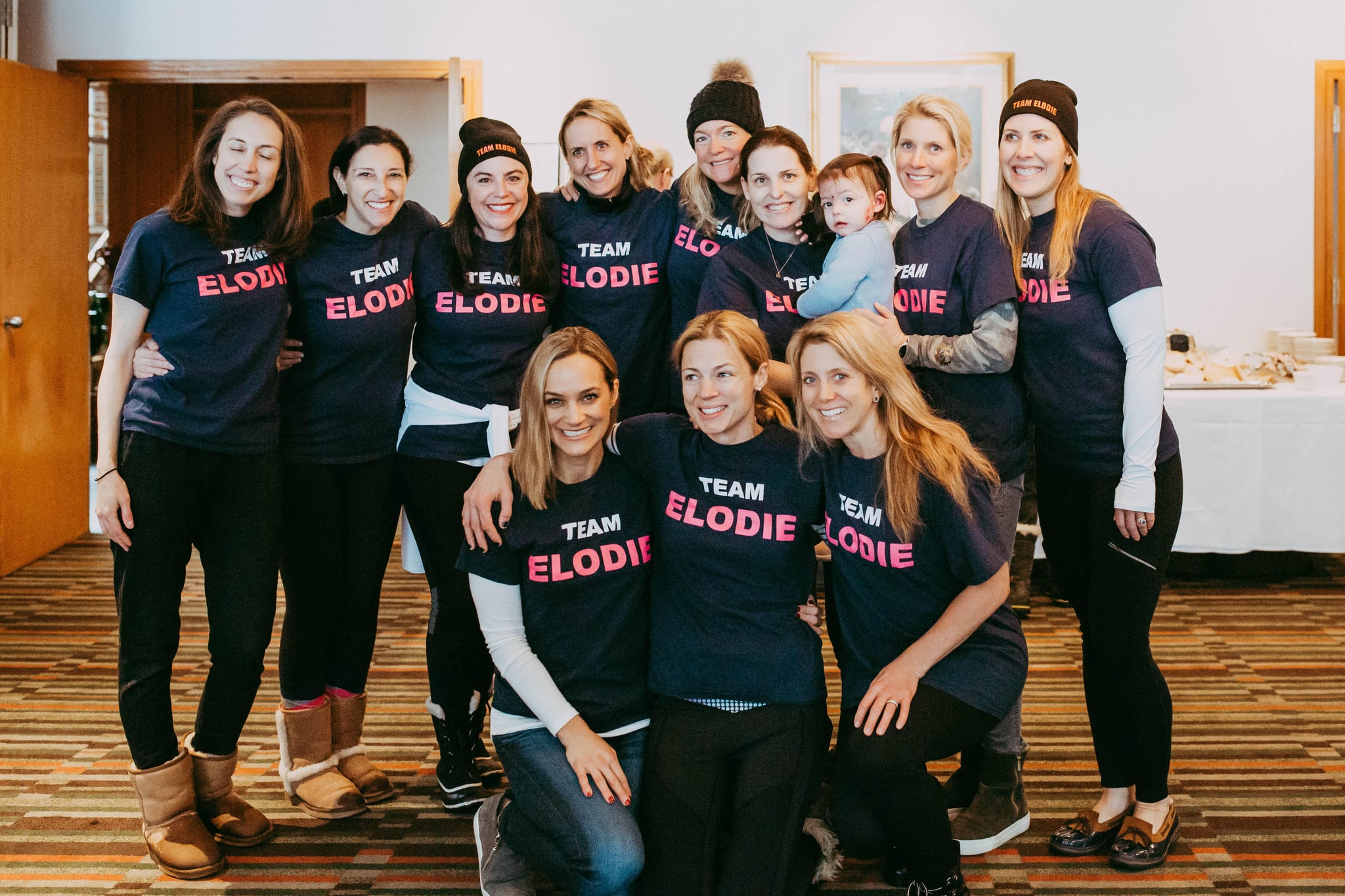 Since getting Elodie's diagnosis, the Kubik family has made an an effort to raise both awareness and money for the cause. Emily has been working with the nonprofit organization EB Research Partnership to find a cure for Elodie and others like her.
"The best thing that we can do for our daughter is to be part of the solution in finding her cure, which means making sure that research gets funded," she said. "I understand why [other parents of kids with EB] may not be able to focus their efforts on fundraising, because it's a very challenging disease to manage, but we have the bandwidth to do that."
Emily and her loved ones have also organized an event that helps bring attention to EB, called the "Plunge For Elodie," in which individuals run into freezing cold water — or cheer from the beach! — to raise money for the cause. Although they started small with one location in the program's infancy back in 2018, this year the events will take place in Wellesley, MA; Staten Island, NY; Old Greenwich, CT; and San Francisco, CA, on March 7 and 8.
"There are actually a lot of things to be very hopeful about."
As her daughter's advocate, Emily has put all of her effort into taking control of Elodie's diagnosis. "We focused on finding a cure very early on," Emily said. "There are actually a lot of things to be very hopeful about. EB is a mutation in a single gene, so doctors understand how her disease works. If you look at what's happening in the medical field right now, the diseases that are going to be the first rare genetic diseases to be cured are those that have a single mutation in one gene."
Currently, Emily and her team have raised $203,319 of their $300,000 goal for the EB Research Partnership. To join one of the events or make a donation to the Plunge For Elodie, head to its website.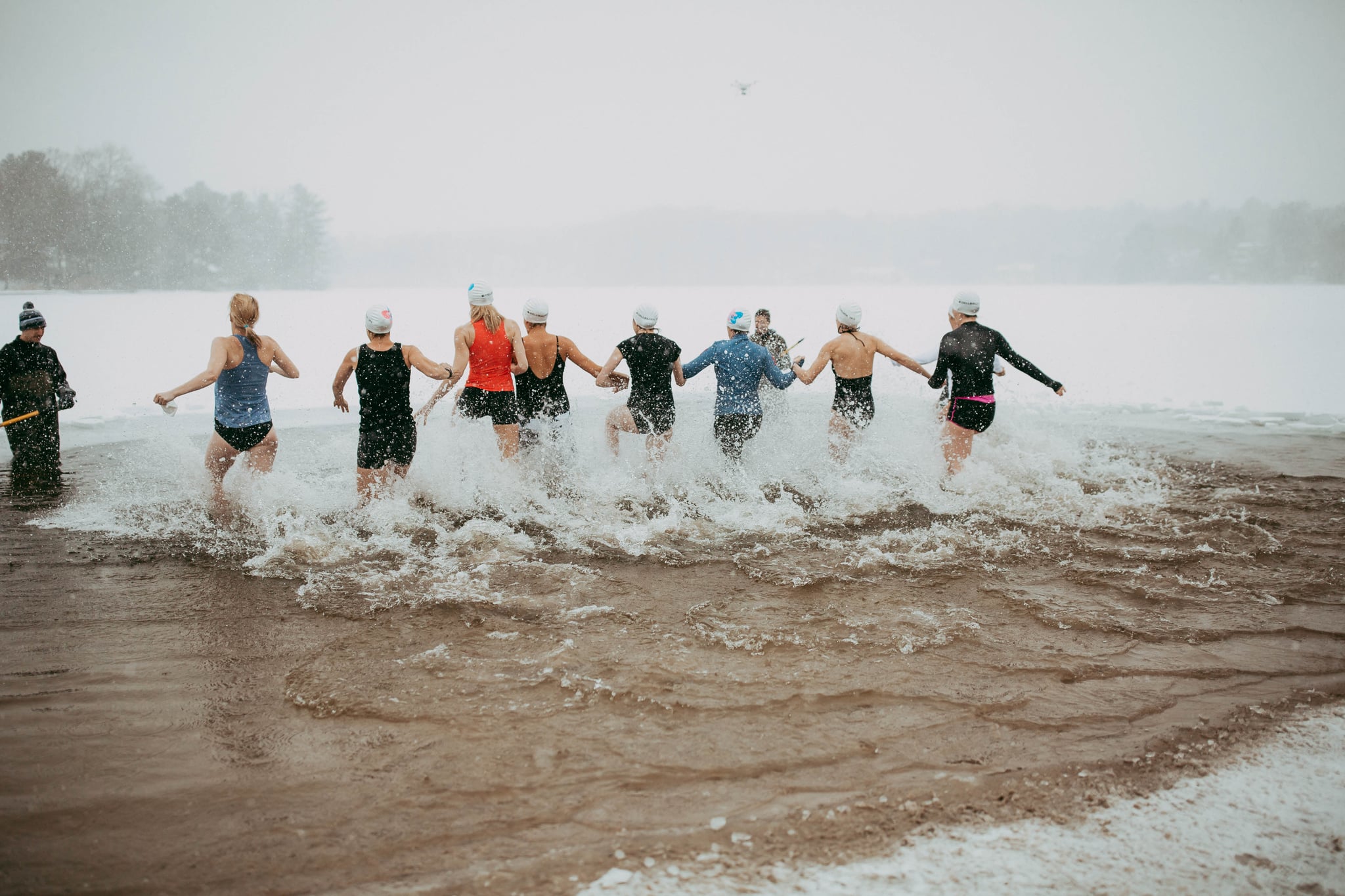 Image Source: Emily Kubik