Mom's Funny "I Don't Want This" School Photo Mistake
The Backstory Behind This Kid's "I Don't Want This" School Photo Will Crack You Up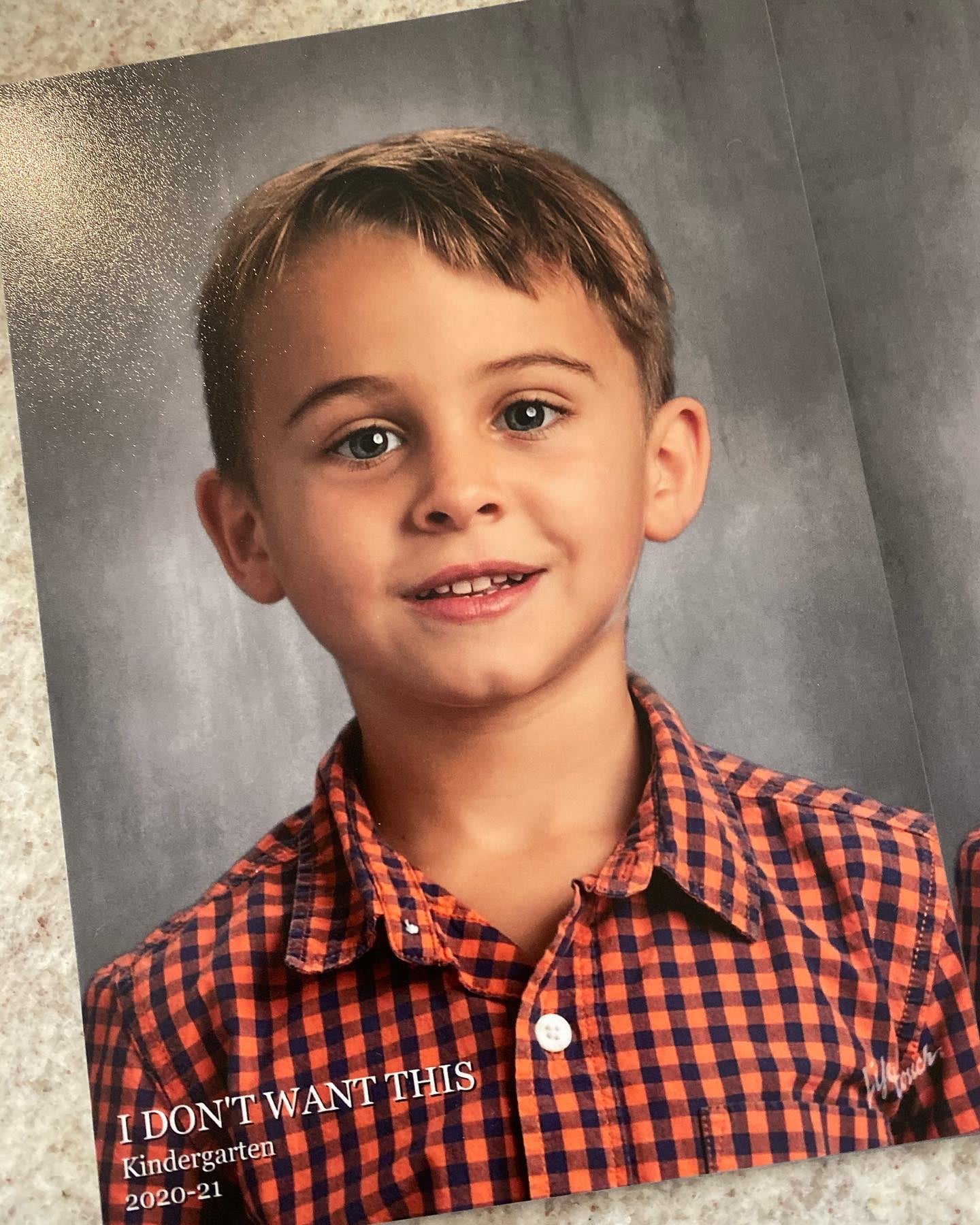 Brittany Kinley was in for quite a surprise when she received her 5-year-old son Mason's kindergarten photo. While she was thrilled to see Mason actually flashing his pearly whites — hey, we've seen plenty of questionable facial expressions in school pictures before! — she was in a state of disbelief when she noticed the words "I DON'T WANT THIS" written on the bottom of the image.
"So I didn't want Mason's name printed on the photo and there was a blank space to fill in for his name," Brittany told POPSUGAR. "The program wouldn't let me continue to the next page without filling it in so I wrote, 'I don't want this' thinking they just wouldn't include it. They ended up printing it on the front instead."
To make the situation even more absurd, Brittany didn't notice the mishap when they initially came in the mail. "At first, I was so excited they came in that I opened it and didn't even notice," she said. "Later that day, my in-laws were over and I went to give my mother-in-law one and we all saw it. In the beginning I was upset because it's Mason's first official school photo, but then we all started laughing hysterically and it hasn't stopped since."
Naturally, Brittany shared Mason's picture on Facebook, and it instantly took off among parents who can definitely relate to the blunder. At least the actual picture turned out OK, right?!