Send Your Kids Back to School Nut Free With These Trader Joe's Snacks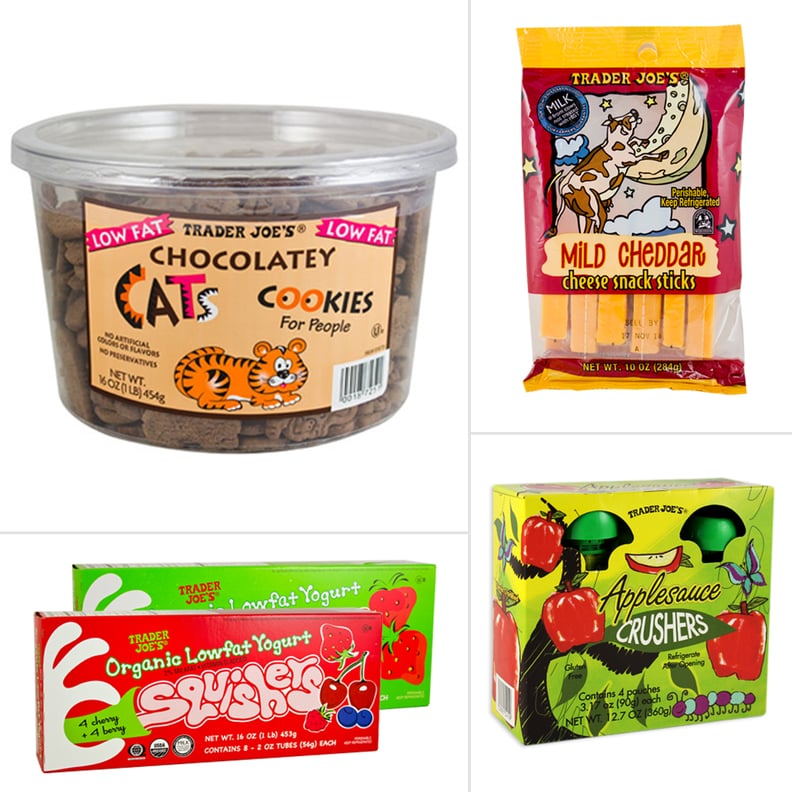 Whether or not your child has a nut allergy, most schools are moving toward policies that only allow nut-free snacks in classrooms and cafeterias (which for a lot of schools, means foods made in a facility that works with nuts are off limits as well). Having these safety measures in place does not mean that your child has to forgo enjoying a delicious snack while in the school cafeteria, and Trader Joe's is making sure of it with some of their nut-free options*.
*Things to be aware of when purchasing "nut-free" items at Trader Joe's:
Check the packaging at your local TJ's before purchasing any of these snacks — in some states, different manufacturers are used, which could mean contact with nuts for some typically nut-free items.
A lot of these come in large packages, and some schools require children to bring snacks in their original packaging, rather than in a resealable bag.
Moms love Trader Joe's since most of their products come with a nutrition label that is actually in English — and not to mention, everything is seriously yummy — so check out some of these snacks at your local TJ's and make back-to-school lunch shopping a breeze.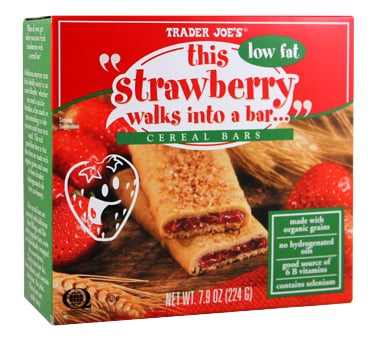 Strawberry Cereal Bars
These cereal bars are the perfect on-the-go snack for busy school days and are individually wrapped to throw into a lunch bag. Other flavors: blueberry, apple, cranberry, pumpkin, and fig.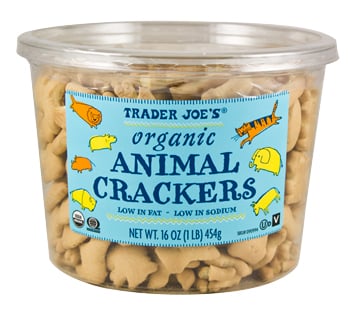 Organic Animal Crackers
A great treat for after lunch, these animal crackers are nut free and delicious.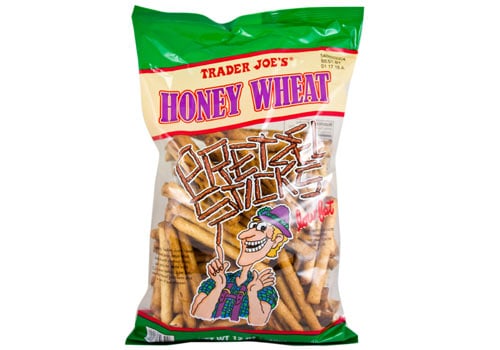 Honey Wheat Pretzel Sticks
By themselves or dipped into hummus, these honey wheat pretzel sticks are a great nibble.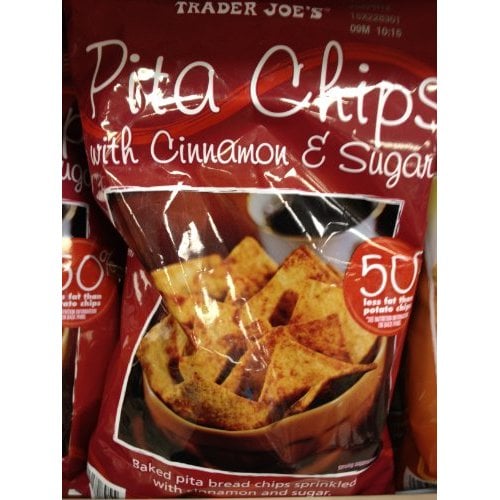 Pita Chips With Cinnamon & Sugar
A fun spin on the classic, savory pita chip, these are coated in cinnamon sugar goodness.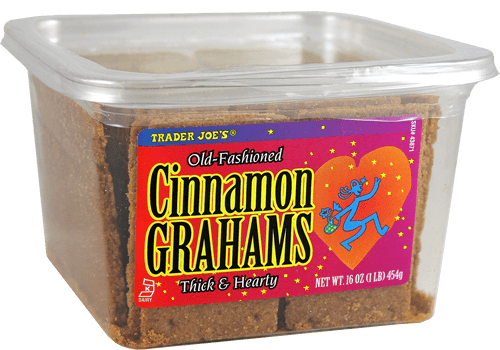 Cinnamon Grahams
Sweet but not too sweet — these thick cinnamon grahams are yummy on their own or dipped in your child's favorite yogurt.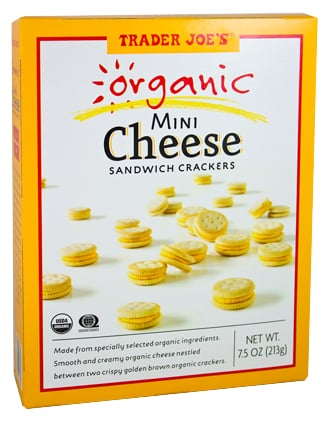 Mini Cheese Sandwich Crackers
This savory snack is anything but cheesy (pun intended), and kids will love having these tiny "cheese sandwiches" in their lunch bag along with their regular-size sandwich.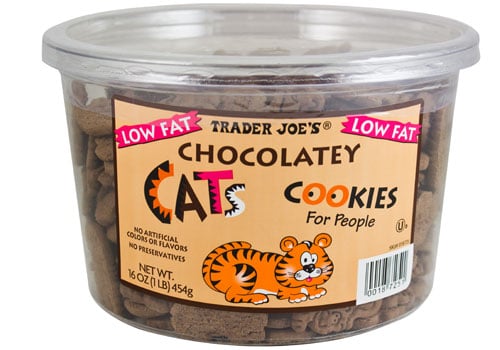 Chocolatey Cats Cookies
You don't have to be a cat person to love these chocolate cat cookies!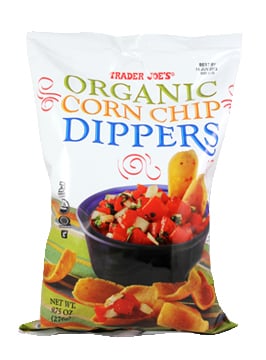 Organic Corn Chip Dippers
Whether you serve them with a dip or alone, these corn chip dippers will be the star of any lunch bag.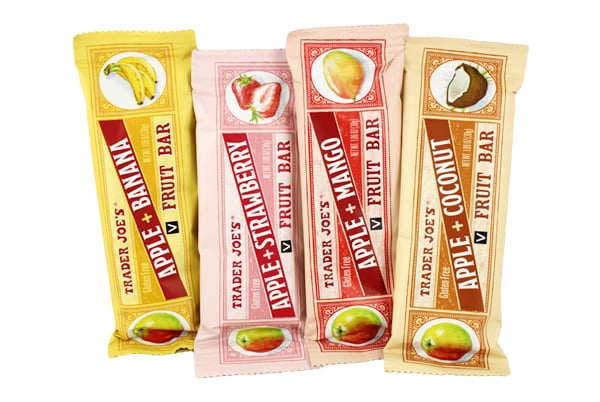 Fruit Bars
Coming in a range of flavors — apple banana, apple strawberry, apple mango, and apple coconut — these fruit bars good for lunch bags, to throw in their backpack for the bus, or for snack time.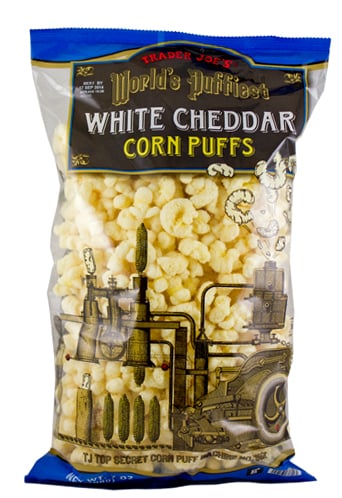 White Cheddar Corn Puffs
These light and crunchy puffs are the ultimate mix between popcorn and corn chips.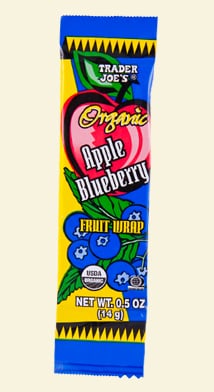 Fruit Wraps
Available in apple blueberry, apple raspberry, apple strawberry, and apple wildberry, these fruit wraps are a more health conscious approach to fruit roll-ups (no artificial ingredients or preservatives) that your kiddos will love.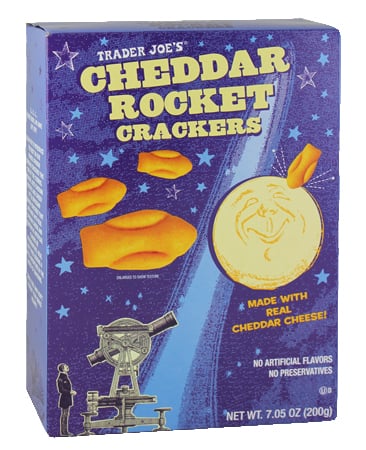 Cheddar Rocket Crackers
Soar high up on the "best snack mom ever" list with these cheesy rocket crackers.
Applesauce Crushers
These applesauce pouches are great because they don't need to be refrigerated, and they come in a variety of flavors — apple, apple carrot, apple strawberry, and apple banana.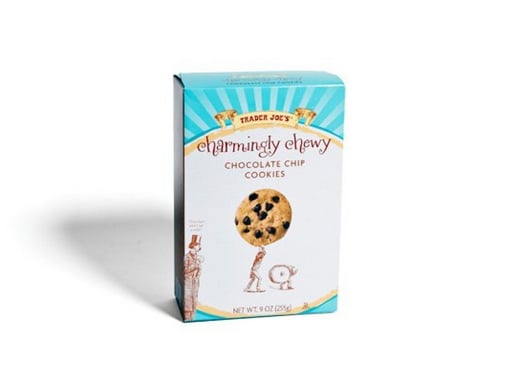 Charmingly Chewy Chocolate Chip Cookies
Charmingly Chewy Chocolate Chip Cookies — say that five times fast! — are a version of the classic chocolate chip cookie that kids will love finding in their lunch box.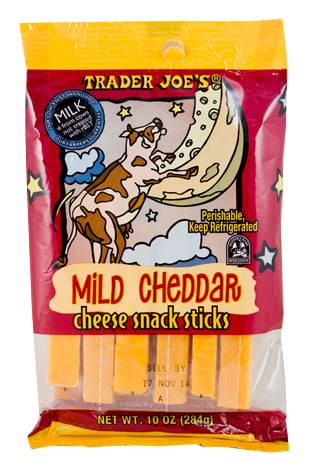 Cheddar Snack Sticks
Cheese sticks are the perfect snack for lunch bags because they're individually wrapped, and what kid doesn't love cheese?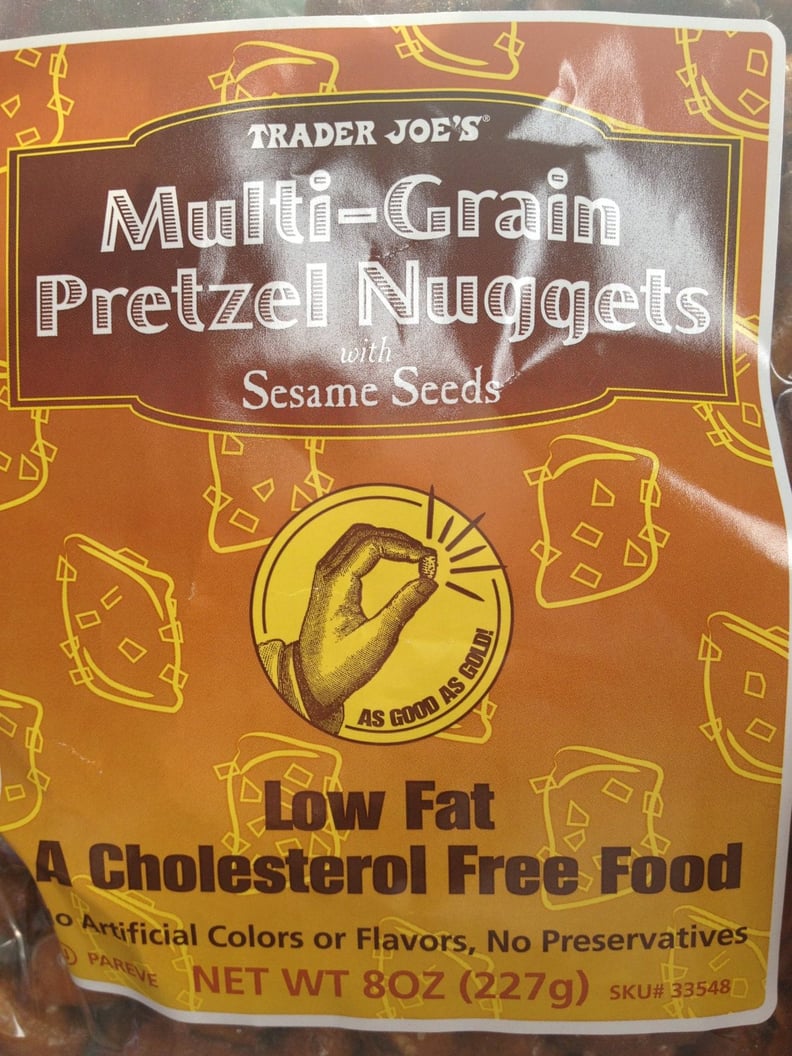 Multi-Grain Pretzel Nuggets
These tiny nibbles suit tiny hands and mouths, making lunch-packing a breeze.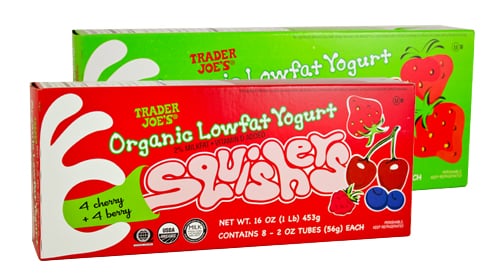 Yogurt Squishers
Forget the cups of yogurt and make life easy with Yogurt Squishers — available in strawberry or cherry and berry multipacks.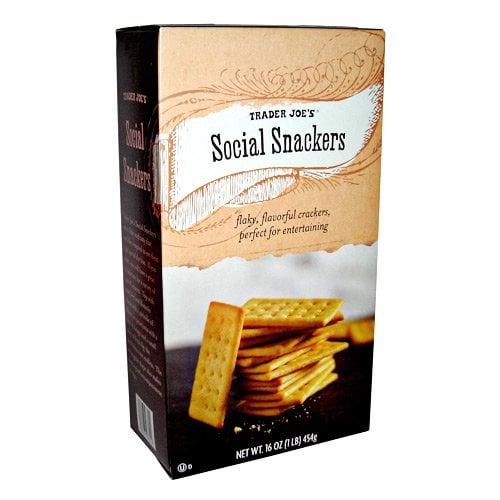 Social Snackers
Delicious paired with cold-cuts, cheeses, dips, or sunflower butter, these crackers are simple and versatile.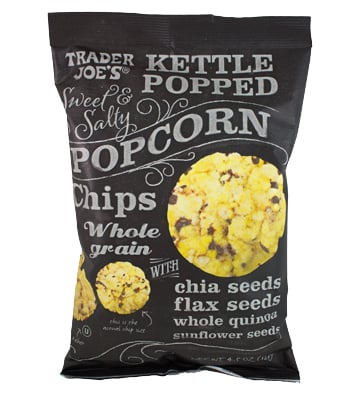 Kettle Popped Popcorn Chips
Tastes like popcorn but crunches like a corn chip, Kettle Popped Popcorn Chips are a great snack for a little that loves a sweet-and-salty combination.
Gummy Tummies Penguins
For a special treat, these gummies pack a lot of flavor without all of the sugar of a normal gummy.