This Eco-Friendly Diaper Bag Has Everything a Parent Could Ask For . . . and More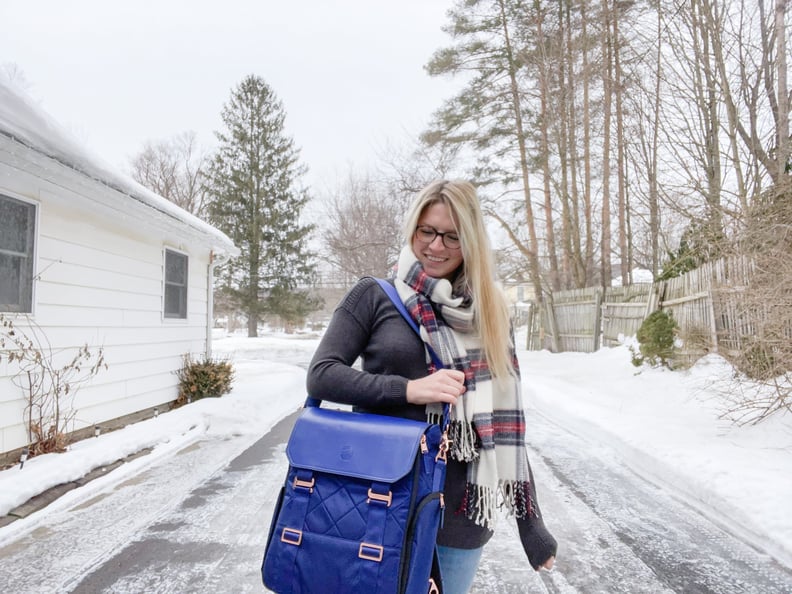 Emilee Janitz
Emilee Janitz
As POPSUGAR editors, we independently select and write about stuff we love and think you'll like too. If you buy a product we have recommended, we may receive affiliate commission, which in turn supports our work.
When I used to think about becoming a parent, I couldn't help but envision myself toting around not only a baby but also the one million and one accessories that they require at any given moment. I knew that the baby and fashion industries had been making strides in designing more stylish diaper bags for carting around everything from bottles to diaper rash cream, but I wasn't necessarily convinced that I would find a bag that would be stylish and functional and fit my lifestyle. That is, until I was introduced to the eco-friendly Willow diaper bag from Paperclip.
What makes a diaper bag eco-friendly? For Paperclip, it means that everything is made using recycled ocean plastic. As someone who has always tried to lead an eco-friendly lifestyle (and who once told her high school guidance counselor that she wanted to be a dolphin trainer — true story), this conscious design choice is my favorite aspect. While their sustainable manufacturing initially drew me to Paperclip bags, after receiving the Willow diaper bag, I've honestly come to adore it for multiple reasons. These are some of my favorite features.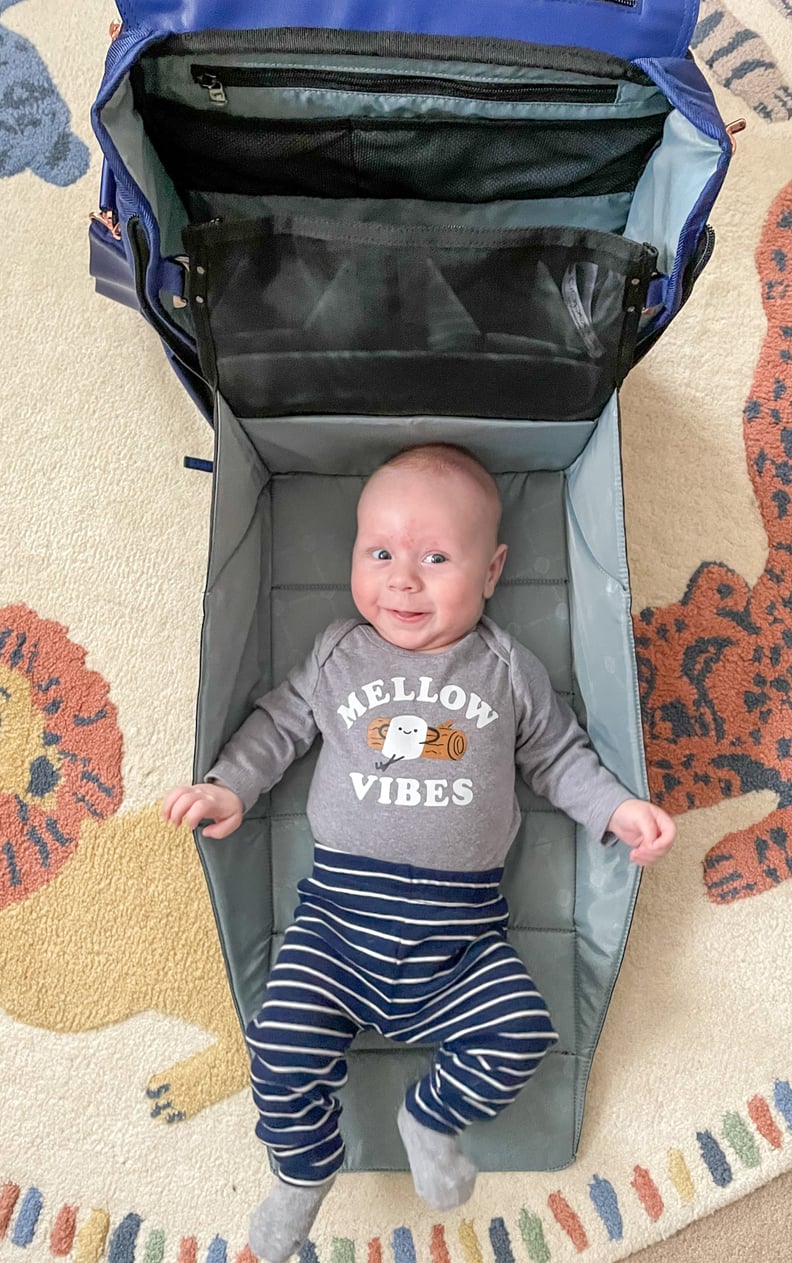 Attached Changing Pad
OK, so this is a game changer. I'll admit that there were times before acquiring my Willow diaper bag ($160, originally $200) when my husband and I woefully found ourselves out of the house with our son but sadly without a portable changing pad. This made for some very interesting changes in the bathroom of our pediatrician's waiting room. I love that this bag has a (detachable and washable) changing pad built in so that I have one less thing I need to worry about grabbing before leaving the house. This feature would also be well used in the back of a car during a road trip, in the park while on a picnic, etc.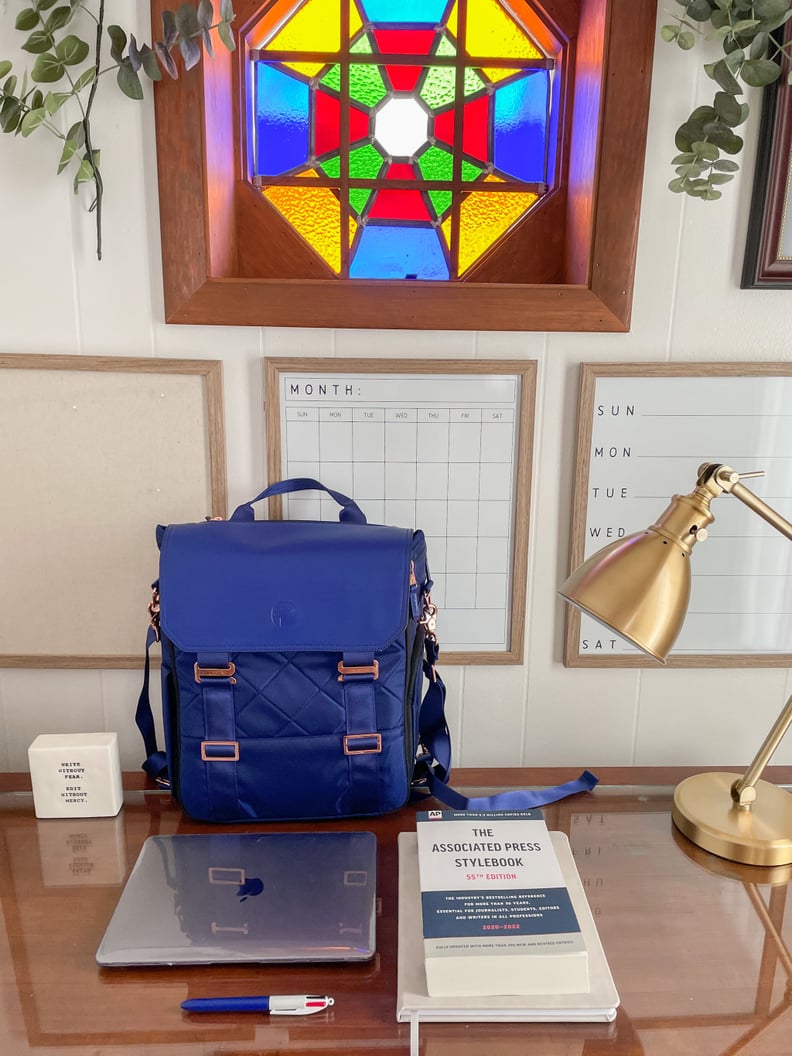 Storage Upon Storage
My Willow diaper bag ($160, originally $200) has a pocket for just about everything, including a padded laptop sleeve! Perfect for career-hustling parents and traveling. I'm also a fan of the side pocket made for a grown-up's water bottle and the spacious inner compartment. Due to COVID-19, I haven't had the chance to take my baby many places, but I'm pretty confident I could cram an impressive amount of stuff into this bag.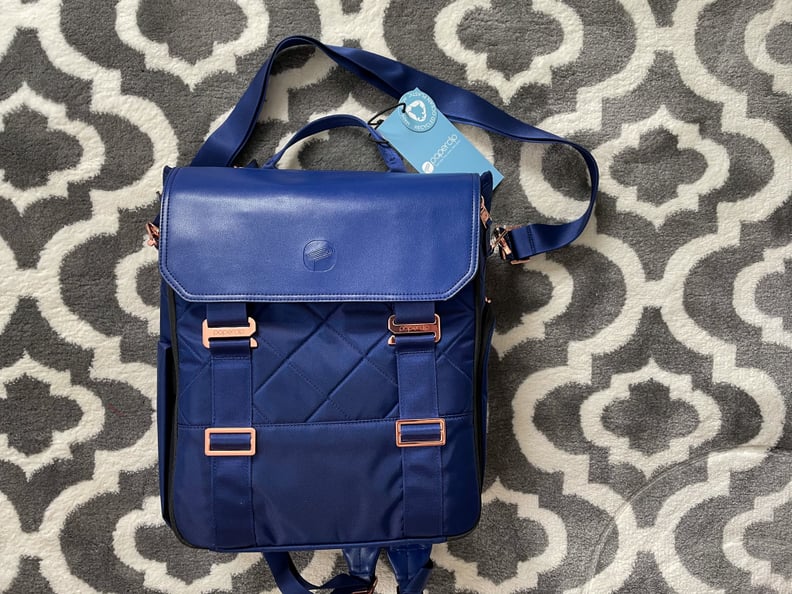 Stylish Design
While the classic Willow diaper bag ($180, originally $200) is sleek in its all-black design, I'm especially fond of the new limited-edition colors. I opted for the royal-blue version of the Willow diaper backpack ($160, originally $200), and its vibrant color is a welcome visual pick-me-up for my weary postpartum eyes. Plus, this bag is just stylish in general. You wouldn't necessarily know that it's a diaper bag! Let's just say I get to feel like the cool mom now sitting in the pediatrician's waiting room. Though if neutrals are more your style, it also comes in black and gray!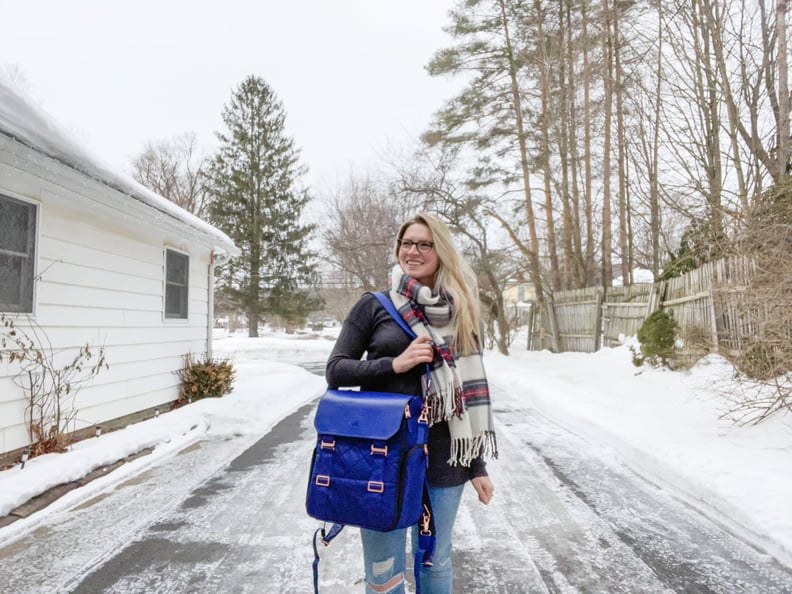 Adjustable Style
Wear the Willow diaper bag ($160, originally $200) as a backpack or (my personal favorite) messenger bag. Or even just grab it by the top handle! I love that there are different ways to grab and carry this bag — something I appreciate even more now that I'm a mom (learning to live life with only one arm and hand available is truly an art form).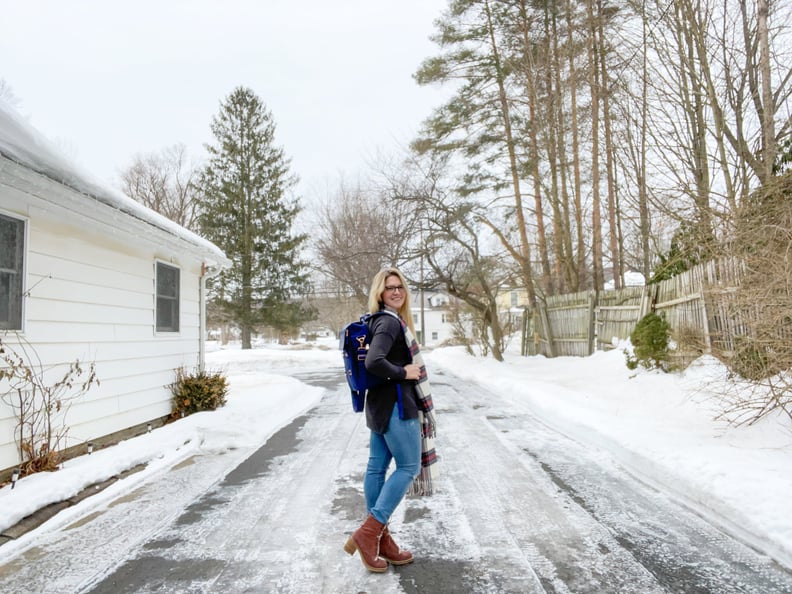 Final Thoughts
Long story short? If you want a diaper bag that is ridiculously functional and super cute, and whose manufacturing helps make our oceans just a little bit cleaner, check out the Willow diaper bag ($160, originally $200). I never thought I could love a diaper bag. I have been proven wrong.