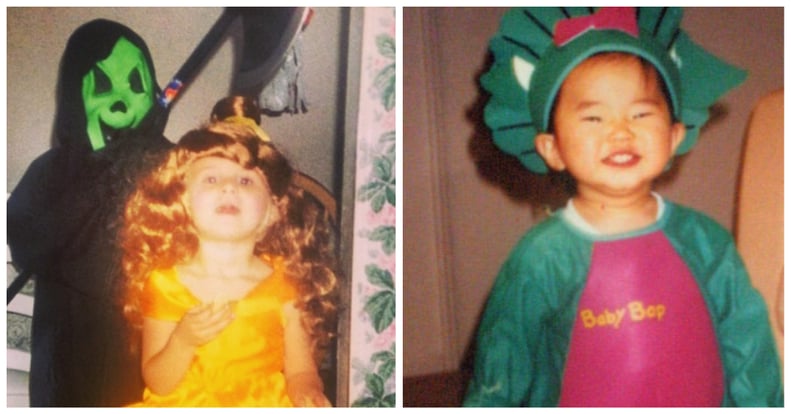 POPSUGAR Photography | Yerin Kim
POPSUGAR Photography | Yerin Kim
I don't know about everyone else, but as soon as I start to feel that subtle chill in the August breeze, I begin to feel nostalgic real quick. While I loved picking out brand-new school supplies as a kid, thinking back to all the Halloween costumes I wore (sometimes multiple years in a row!) or my family's annual trip to the pumpkin patch makes me inexplicably happy.
To celebrate all those wonderful feelings that come with the changing of the seasons, we've rounded up some of the POPSUGAR staff's favorite Halloween photos from the 1990s. Scroll ahead to get a look at costumes that are cute, scary, and totally classic!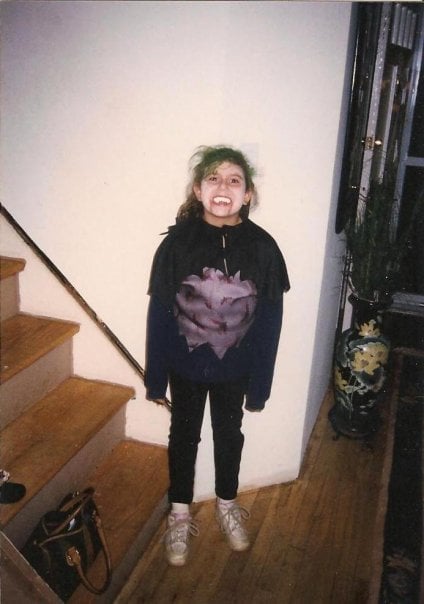 A Vampire
In 1996, Family Editor Alessia Santoro capitalized on the hype around Buffy the Vampire Slayer, and even temporarily dyed her hair green. What a cute little bloodsucker she is!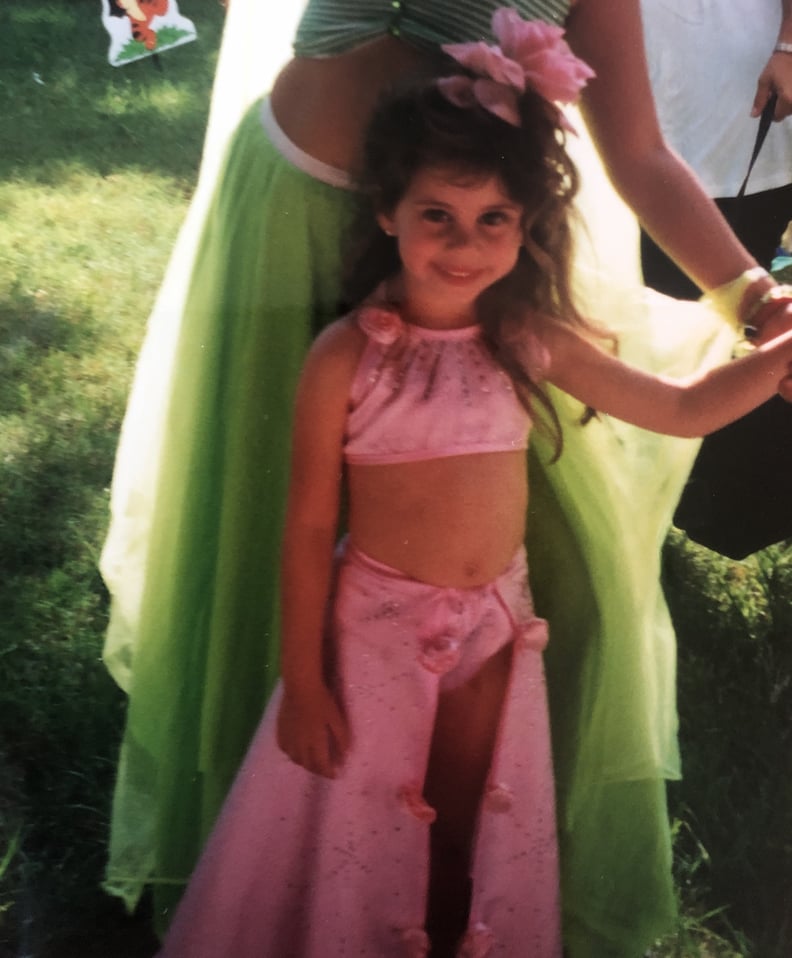 Rosalinda
"There are two things you should know about this costume: I was obsessed with a telenovela that was no doubt much too mature for me at age 5, and my grandma made all of my Halloween costumes," said Charisandra Perez, a Social Media and Partnerships Coordinator. "With that being said, here I am dressed as Rosalinda played by the one and only Thalia. You know how most little girls feel wearing their Cinderella costumes? Well, as a little girl in Miami, this was 10 times better!"
Baby Bop
There are few things more iconic for '90s kids than Barney & Friends. And obviously, Trending Associate Editor Yerin Kim had to celebrate Halloween as Barney's beloved sidekick, Baby Bop.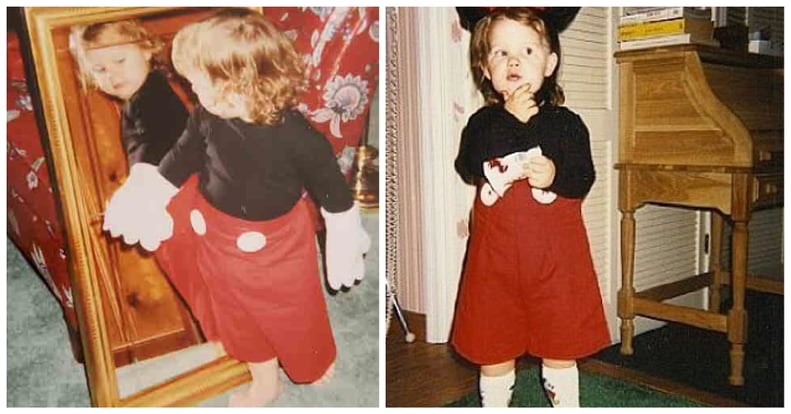 Minnie Mouse
Senior Fitness Editor Christina Stiehl channeled a classic look by going trick-or-treating in a Minnie Mouse costume, complete with a pair of comfy socks and sneakers.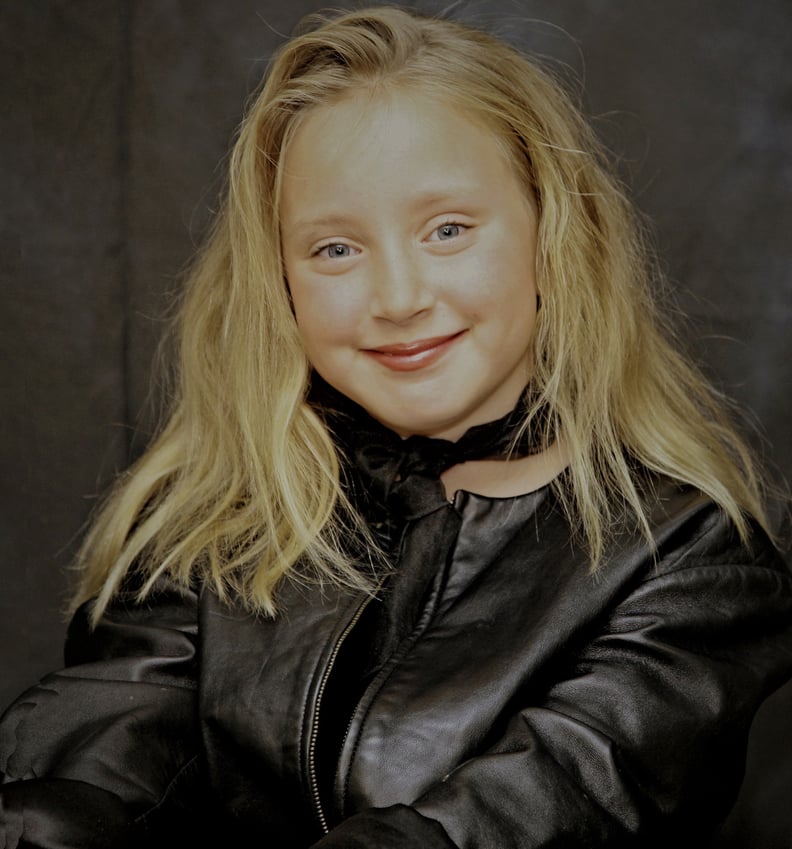 Sandy From Grease
Operations Support Associate Allison Ingrum's grandma thought it would be a "good idea to take nice photos" the year she dressed up as Sandy from Grease. We can't argue there!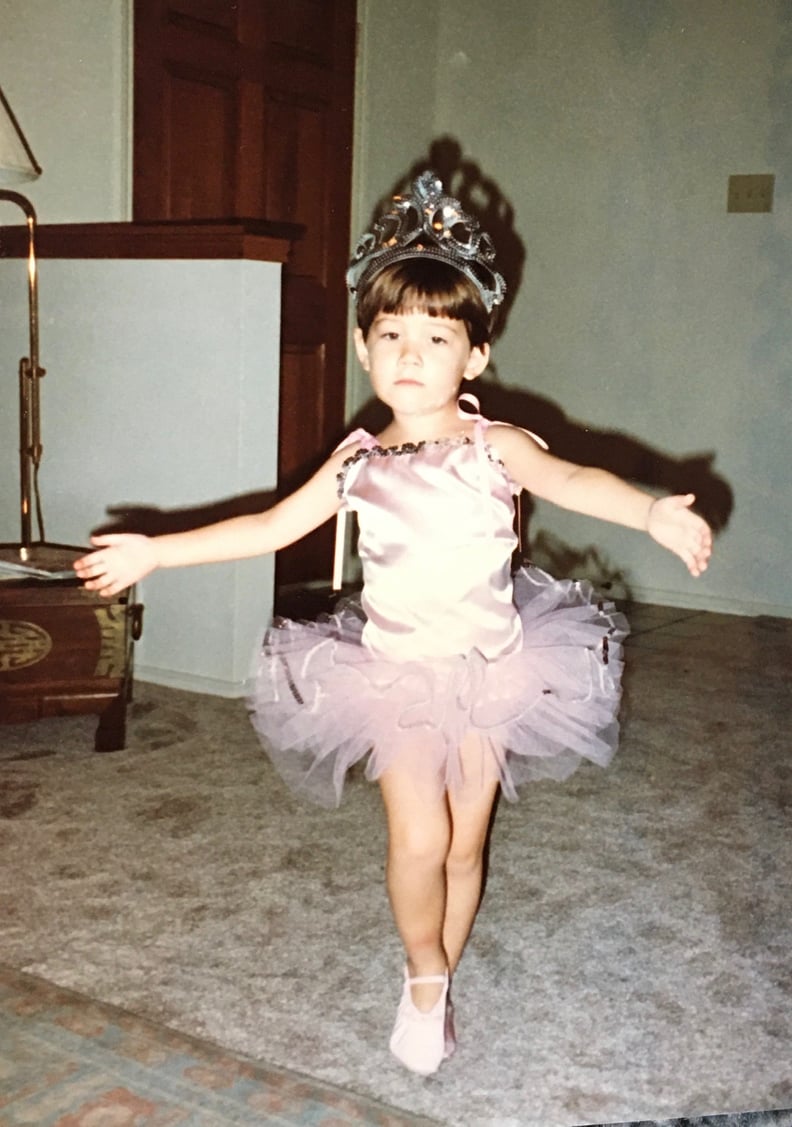 A Ballerina
It doesn't get more classic than dressing up as a ballerina for Halloween. And Content Director Tara Block definitely wasn't messing around by the looks of this photo: "I obviously took this VERY seriously," she joked.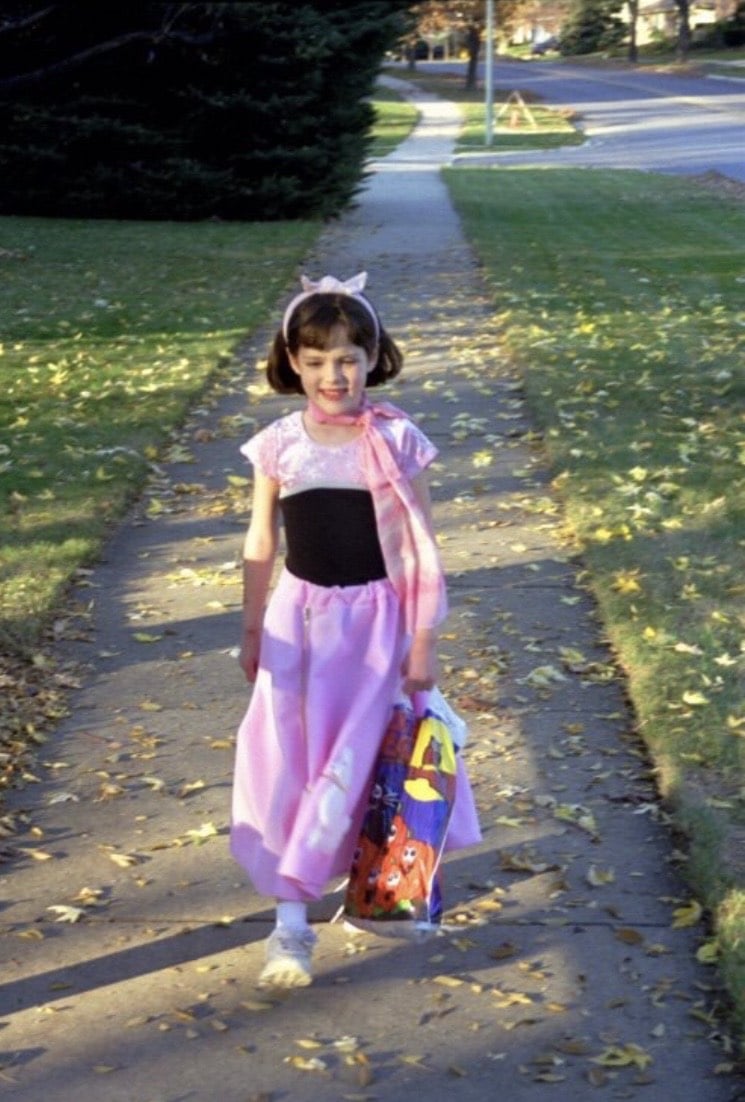 '50s Poodle Skirt Girl
Every time I went to my school's Halloween parade in the '90s there were always at least two of my classmates dressed up as '50s poodle skirt girls! Style Editor Kathleen Harper showed off her sweet look — which was completed with a headband and matching scarf — in this nostalgic photo.
Ghostface
"Embarrassingly enough, I dressed up as Ghostface from Scream for at least three years," said Family Staff Writer Murphy Moroney. "As you can see, I didn't hold back while tormenting my little sister, Maggie, who went as Belle."