Photos of Model Who Breastfed at New York Fashion Week
A Designer Featured a Breastfeeding Model at New York Fashion Week, and the Photos Are Unreal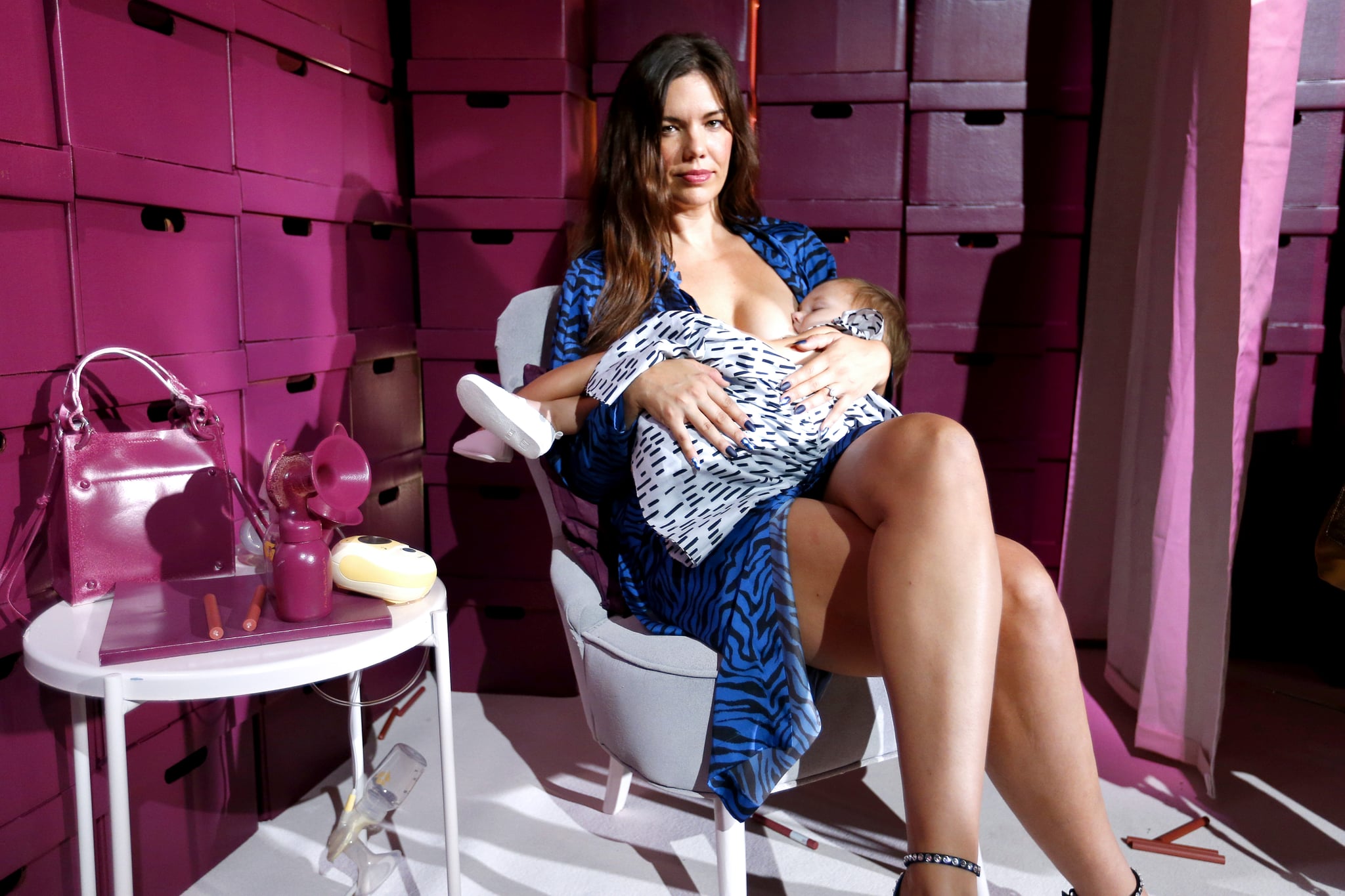 New York Fashion Week is always chock-full of high-end fashion and designers, but the events and shows usually don't represent the most functional outfit choices for busy mothers. Though there's no denying being dressed to the nines in expensive clothes comes with the territory, designer and mom of three Rebecca Minkoff recently went above and beyond to make her brand more accessible to women by including a breastfeeding model, Mara Martin, in her show.
In the photos from Saturday's show, Mara is perched in a comfy chair, breastfeeding her daughter with a breast pump on the table next to her. And yes, including a visual that speaks to both breastfeeding and working moms is beyond empowering. For Minkoff, acknowledging working moms was so important to her that she partnered with Medela — a company that manufactures breast pumps — for the show.
Mara was so touched that she was included in this capacity, she dedicated an Instagram post to the experience in an attempt to normalize breastfeeding.
"Moments before our first ever #NYFW show for @rebeccaminkoff! Such an incredible experience," Mara wrote in her heartfelt Instagram caption. "To be apart of a show that represented women of different sizes and ethnicities, while celebrating the working woman was such an honor. Being a mom is the hardest job in the world, and then adding on trying to work as a model among other things I'm trying to do, doesn't make it any easier. Being able to represent ALL working moms out there made this show so special for us. Shout out to all the working moms out there, we see you!"