Pink Was Terrified She Would Be a Terrible Mother
Pink Reflects on Her Pre-Motherhood Concerns: "I Was Terrified"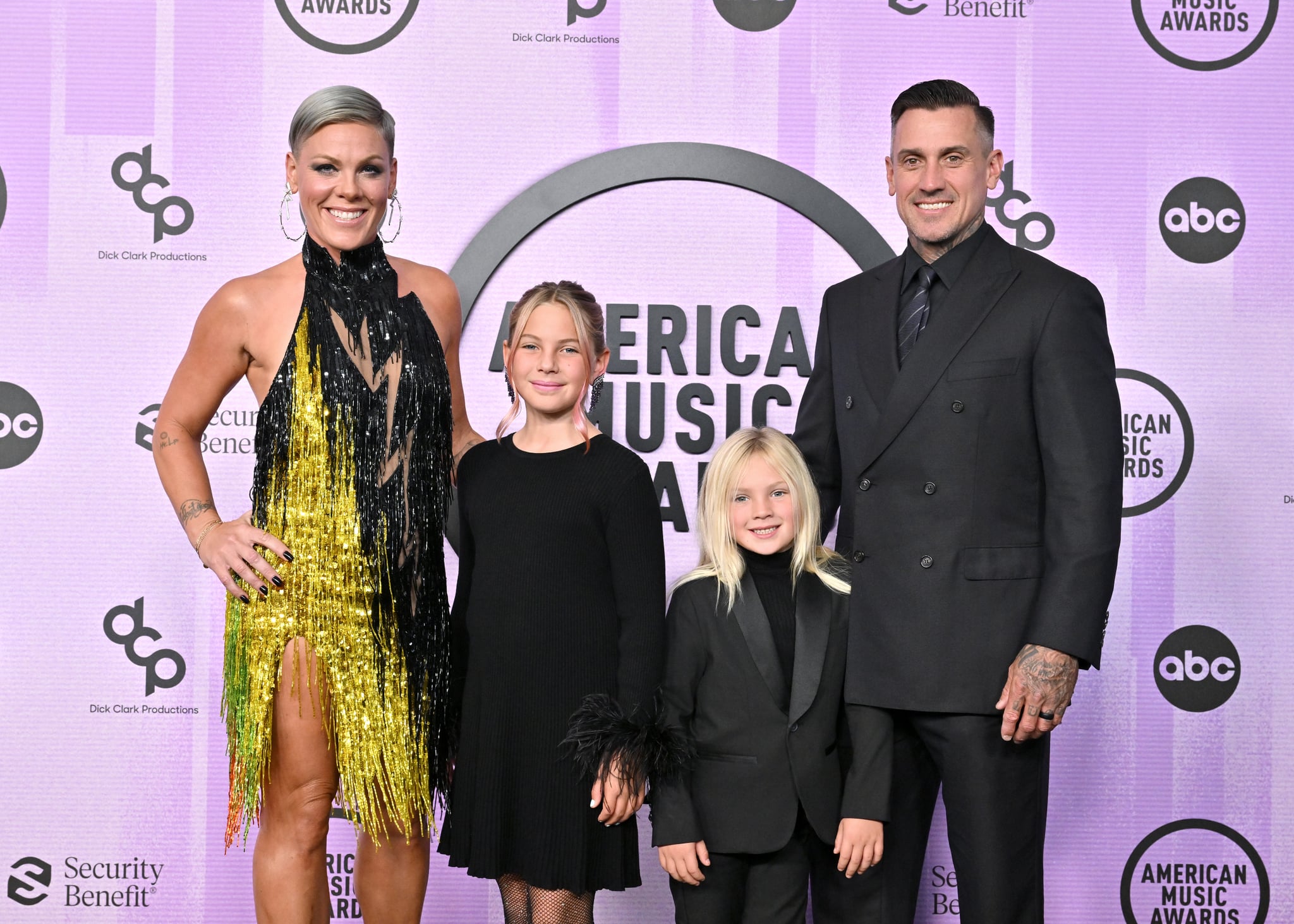 Image Source: Getty / Axelle / Bauer-Griffin / FilmMagic
Pink didn't expect to become a mother. In fact, she found the idea of parenthood terrifying. "When I had kids, people said, 'Your career's going to be over. How are you going to tour?'" the "Trustfall" singer said in her People cover story published Feb. 22. Speaking candidly, the mom of two took a moment to reflect on her initial fears about becoming a parent and how she's found a healthy balance between her career and family.
"I didn't picture that for myself because I was terrified I would be a terrible mother."
Pink and her husband, Carey Hart, are parents to 11-year-old daughter Willow and 6-year-old son Jameson. While Pink approaches motherhood today with as much enthusiasm as she does her sold-out shows, she was initially fearful about having kids. "I did not know I was going to have a family," she said. "I didn't picture that for myself because I was terrified I would be a terrible mother. But, oh my God, being a mom is the most incredible thing I've ever done. It's shocking how responsible I've become."
In addition to chaperoning Willow's school dances and being in charge of snacks at the weekly basketball game, Pink's duties as a parent include hosting annual campouts at her house for celebrity friends and their families. "She's the ultimate mama and rock star," her longtime friend Selma Blair told the publication. "She made time; created it for all of us to have that weekend to just dance and eat and play. One night I stayed up in my tent listening to Matthew McConaughey playing beer pong, my kid asleep next to me. Everyone loves showing up for Pink!"
Pink has even inspired her daughter Willow to develop a passion for singing. But being a full-time parent and Grammy-winning recording artist isn't always easy, especially when it comes to touring.
"We finally had to have this really teary conversation about what I do and that it's hard as a mom, and that's why not a lot of moms do it," Pink said of a time when her daughter questioned her about regularly being away from home. "I told [Willow], 'It's going to suck, and I won't go longer than 10 days without you . . . or I'll quit. I'll walk away tomorrow. What do you want?' And she was like, 'Don't quit, Mama. I will just miss you sometimes. And I love what you do.' And I was like, 'I love what I do too. I worked my ass off for it, and I'm not going to apologize for that. Also, it affords you a very nice life!'"
Even on days when balancing school recitals and sold-out stadium tours becomes difficult, Pink said that she's grateful for the opportunity to pursue both of her passions. "I want to be the best I can be at everything, and it's never good enough; it's f*cking impossible," she said. "But I love being a mom, I love music, and I'm dumb lucky I get to do all of these things. I count my blessings every single day."