Why My Kids Love the Play Maysie Portable Dollhouse | Review
Both My Son and Daughter Enjoy This Adorable and Inclusive Portable Dollhouse
As POPSUGAR editors, we independently select and write about stuff we love and think you'll like too. If you buy a product we have recommended, we may receive affiliate commission, which in turn supports our work.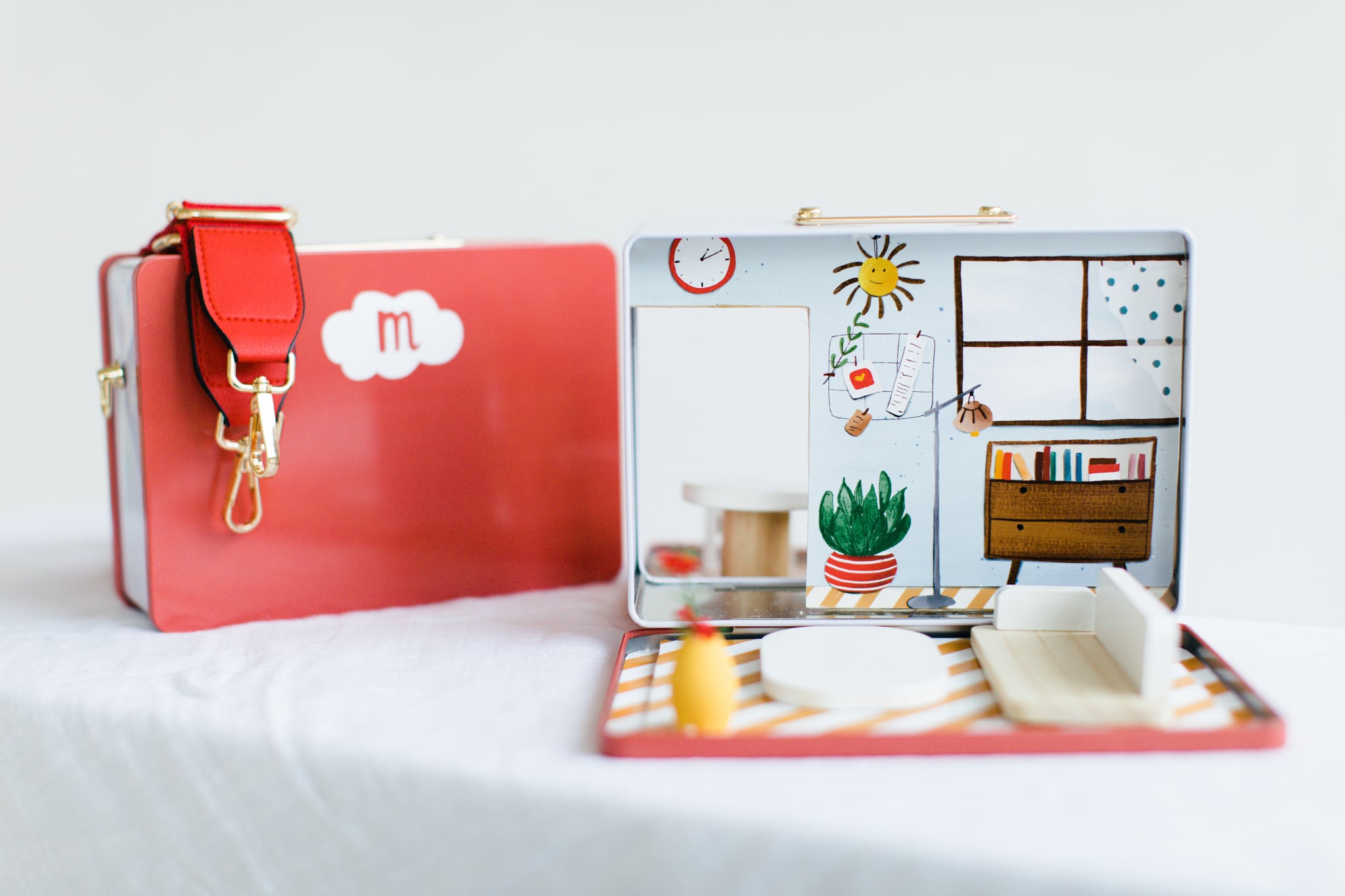 I am not a screen-free mom. My son received an iPad at the age of three and we never really looked back. When I gave birth to my daughter more than a year ago, I didn't waver on my stance. Technology is unavoidable, especially in a house where my husband is up to date on the latest trends and spends more money than I care to know on electronic devices and applications. The more I embraced the inevitability of screens in my home, the less stressed I would be about them. That being said, I am a staunch supporter of finding a balance to embrace the natural creativity of my kids.
That's why I was so excited when I came across the Play Maysie dollhouse. A toy both my son and daughter could enjoy, despite being six years apart in age and despite their vastly differing interests in toys? Could it be?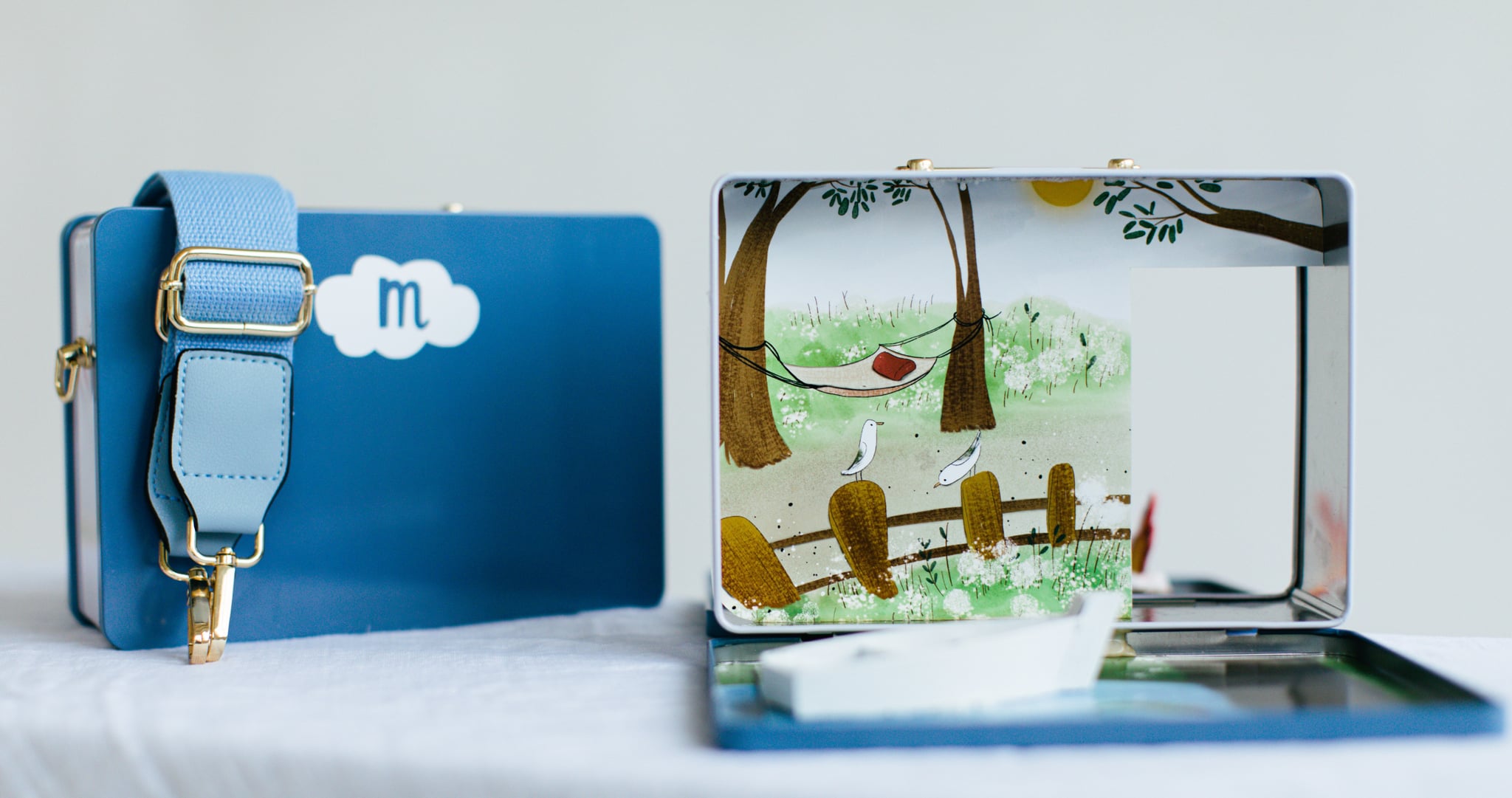 The Play Maysie Portable Dollhouse ($52) is just that. It almost looks like a lunchbox that has a strap attached to it. Your little one can carry it like a purse or a messenger bag and when they feel like it, they can sit down to comfortably and safely unfold the miniature dollhouse to play out scenes with the Maysie canvas dolls filled with glass beads.
The available sets include the Cozy Case, which is a bedroom and bathroom combination, the Home Case, which acts as the kitchen and living room, and the Wild Case, which includes fishing and camping scenery. You can get a set of four dolls ($32) to go along with them. There are also magnetic accessory sets ($18) that go with each portable dollhouse scene, which include pasta dishes for the kitchen, a puppy for the living room, a stick and toasted marshmallow for the camping and fishing scene, and toilet paper for the bathroom, among many others.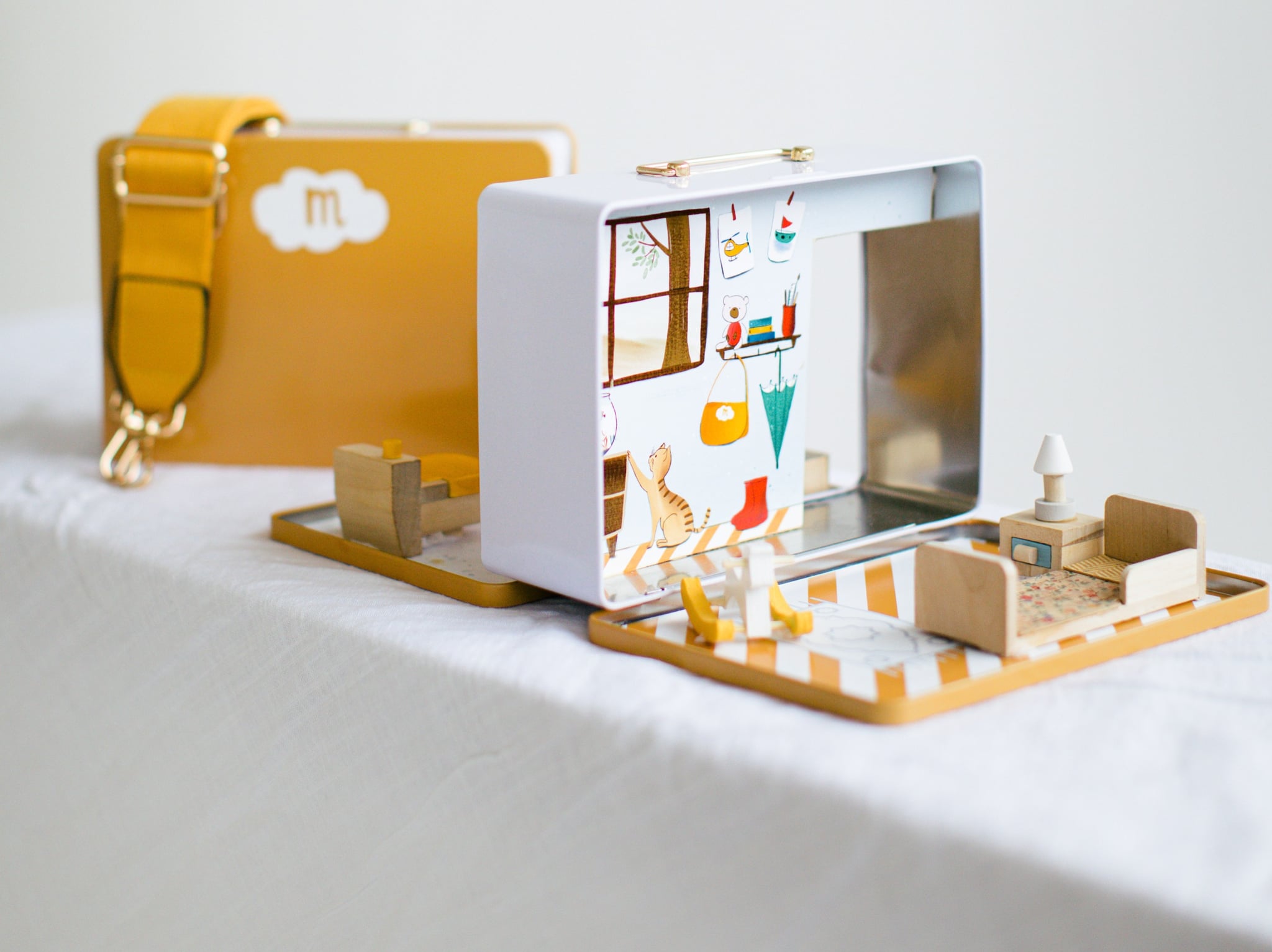 Kayla Lupean, a mom from Cleveland, Ohio, launched a Kickstarter campaign in March 2021 in an effort to fund Play Maysie, a project that was inspired by her daughter and her desire for an eco-friendly toy that promoted independent, imagination-based playtime. Lupean explains on the website that "becoming a single adoptive mom has been the greatest adventure of my life and is my inspiration behind all that is Play Maysie."
Lupean also promises that for every three cases sold, the company will donate one case to a child entering foster care. According to Lupean, the goal is "that they can carry it with them through the difficult unknowns of their journey." Not only is the point of the Play Maysie to give a mess-free and eco-friendly toy to kids everywhere of different genders and ages, but to also provide limitless play on the go.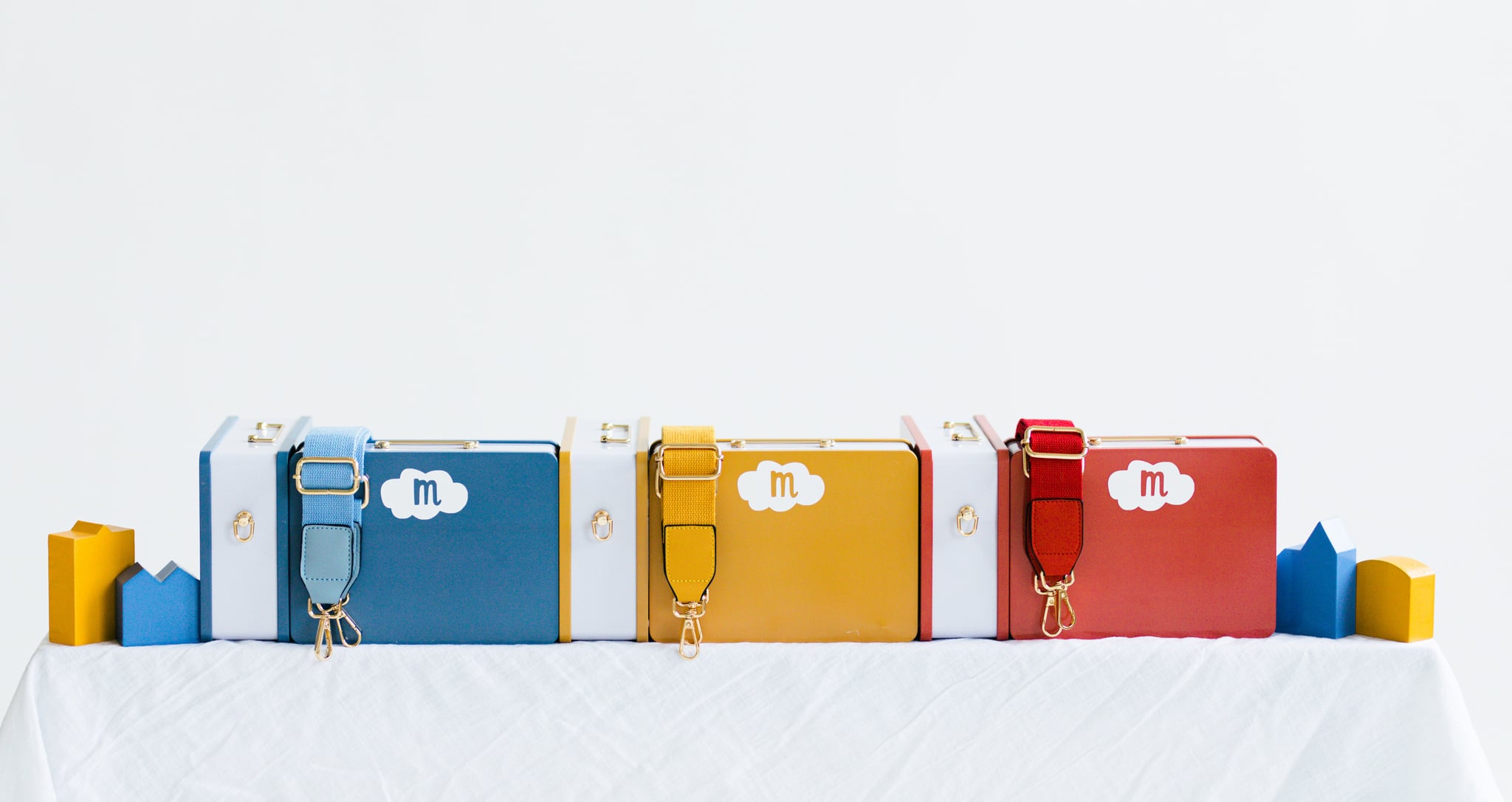 Some of the best toys for kids often come from parents themselves, and the Play Maysie dollhouse is no exception. You can undoubtedly trust that your own kid will find a way to connect to this inspiring toy.
No, it's not super innovative or "woke" of me to embrace the Play Maysie dollhouse for both my son and daughter, who are different genders and at very different ages right now. But the fact that they're both able embrace a certain level of creativity (on their own, together, or with kids of similar ages as them) proves the reach that this particular dollhouse has.
Never mind that it's portable, inclusive, and downright adorable. It was clearly designed as a way to give kids a simple, but unique hour of play in each sitting. At its core, the Play Maysie adds a whole lot more to your child's imaginative play — which is why both my kids and I love it.